Disney Channel Has Aired Its First Ever Same-Sex Smooch
More like Kiss-ney Channel, am I right?
Last week, Disney XD aired an episode of the animated series Star vs. the Forces of Evil titled "Just Friends," which features several same-sex couples kissing.
In the scene featured above, the main character of the show, Star (right), attends a concert for the boy band "Love Sentence" with two of her friends, Marco and Jackie.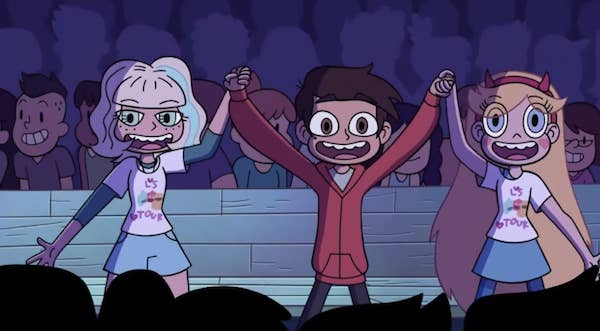 During the concert, the band performs a song called "Just Friends," and audience members (including Marco and Jackie) start smoochin' all over the place.
What's really awesome about this scene, though, is that it features a gay couple kissing for the first time on any Disney Channel show, ever.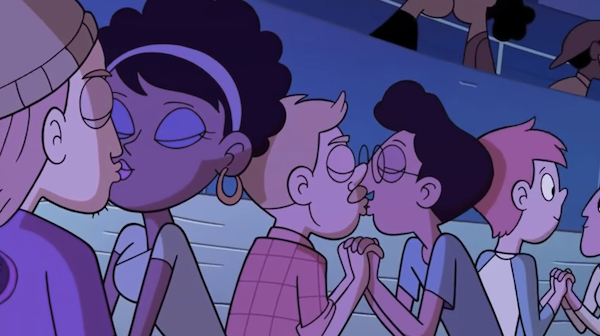 And what's even cooler is that in the next shot, several couples of different races, age groups, backgrounds, and sexual orientations can be seen lockin' lips.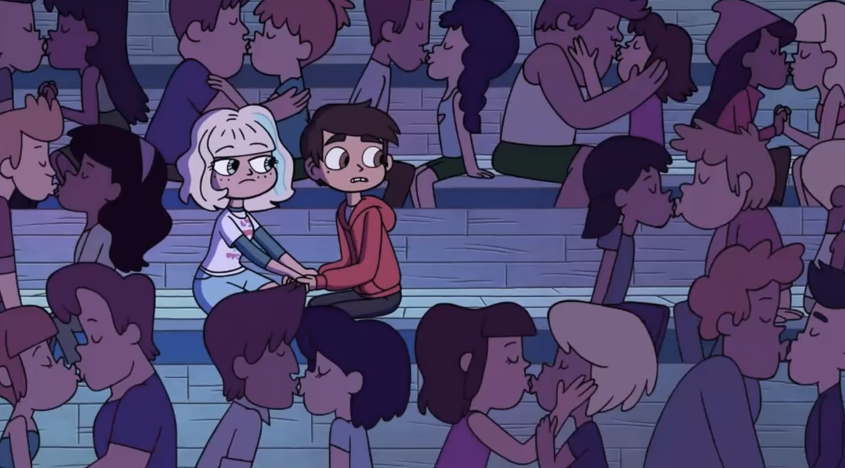 Lots of people are happy to see such a diverse range of couples being represented in such a nonchalant way.
This isn't the first time a Disney show has featured an openly gay couple. In 2014, the live-action series Good Luck Charlie aired an episode that featured a lesbian couple, Cheryl and Susan.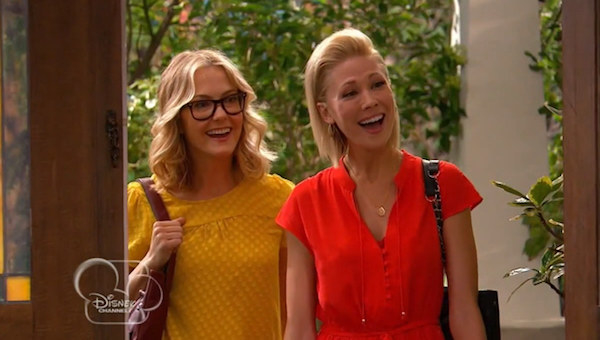 And the series finale of the cartoon Gravity Falls revealed that two of its main characters, Sheriff Blubs and Deputy Durland, are in a big ole' gay relationship with each other.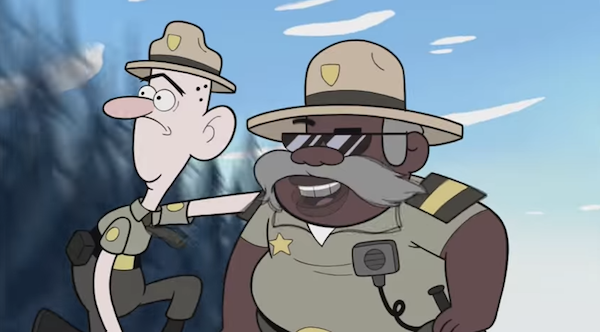 TL;DR: Disney Channel is making a conscious effort to represent all people, and we're here for it.