Baileys Cookie Dough Ice Cream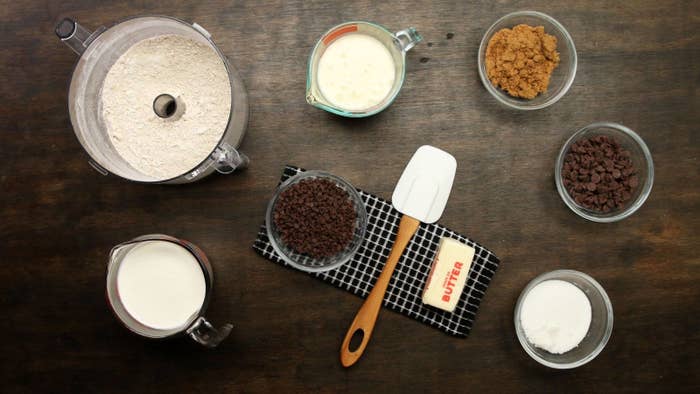 INGREDIENTS
2 cups heavy cream, chilled
1¾ cup sweetened condensed milk
⅓ cup Baileys®
⅔ cup mini chocolate chips
Cookie Dough Balls
2 cups old fashioned oats
1 stick, ½ cup of butter, room temperature
⅓ cup granulated sugar
½ cup packed brown sugar
2 tablespoons Baileys®
⅔ cup chocolate chips
PREPARATION
1. Place oats in food processor and blend until it resembles a flour consistency.
2. In a bowl, beat butter, sugar, brown sugar, and 2 tablespoons of Baileys®.
3. Add flour mixture to Baileys® mixture and combine.
4. Mix in chocolate chips.
5. Roll cookie dough into small balls. Set aside.
6. In a large bowl, whip the cream until soft peaks form.
7. Add the condensed milk, then whip until smooth.
8. Add the ⅓ cup of Baileys®, mix.
9. Fold in cookie dough balls and mini chocolate chips.
10. Transfer the mixture to a baking pan or bowl, then freeze until solid.
11. Garnish and enjoy!