dohaforum
Let's get the bad news out of the way first: It's possible that Jared Kushner may not successfully broker a Middle East peace deal.
Mevlüt Çavuşoğlu also talked down the odds of a confrontation between Turkish and US forces in northern Syria, despite a Pentagon warning.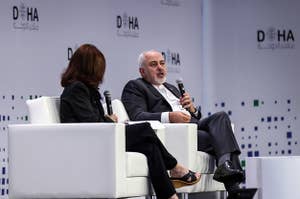 Javad Zarif went from defiant toward the Trump administration's pressure campaign to extremely defensive of accusations of repression during a talk at the Doha Forum.