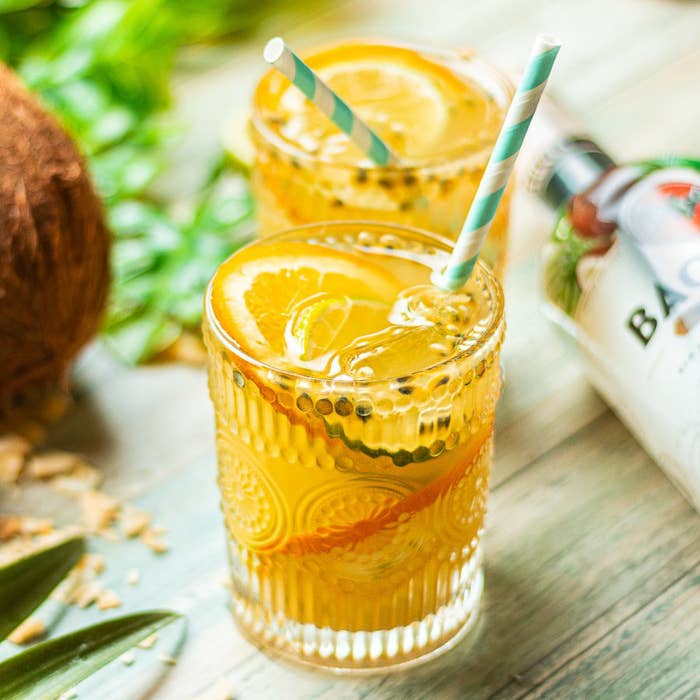 200ml Bacardi Coconut

1 mango, sliced
½ pineapple, chopped
3 passion fruits
2 kiwis, peeled and sliced
1 orange, sliced
1 lime, sliced
Small handful coconut pieces
1 bottle white wine
200ml pineapple juice
200ml lemonade
1. Chop up all your fruit and pop into a large jug for serving.
2. Add your wine, Bacardi Coconut, pineapple juice, and lemonade to the jug and give everything a good stir.
3. Fill 4 glasses with ice and serve the pitcher with a garnish of extra fruit and colourful summer straws if you like!