This post has not been vetted or endorsed by BuzzFeed's editorial staff. BuzzFeed Community is a place where anyone can create a post or quiz.
Try making your own!
Mid-Nineteenth-Century Condom
Historical societies collect and preserve a number of strange items, but Ohio Historical Society owns one of the more shocking objects: a reusable condom made circa 1860.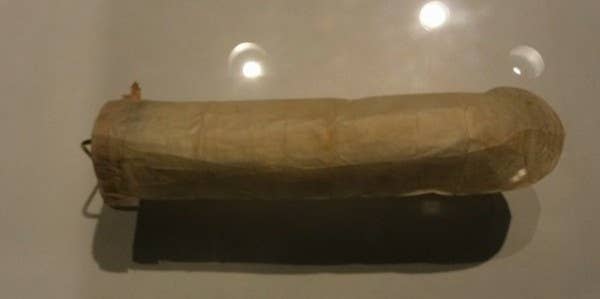 BuzzFeed Daily
Keep up with the latest daily buzz with the BuzzFeed Daily newsletter!