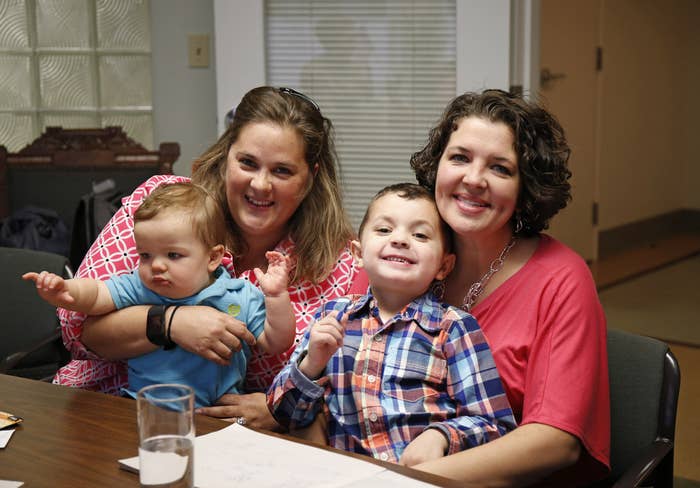 In a landmark 5-4 ruling on Friday, the Supreme Court ruled in Obergefell v. Hodges that states cannot ban same-sex marriage and must also recognize same sex marriages occurring in other states.
It's the end of a decades-long battle to define the terms of what marriage means in the U.S., and who can benefit from it. For the last seven years, the debate has often centered not on the same-sex couples themselves, but on their kids.
"Formally these cases are about discrimination against the small homosexual minority in the United States," wrote Richard Posner, a judge on the United States Court of Appeals for the Seventh Circuit, in a key case that struck down gay marriage bans in Indiana and Wisconsin in 2014. "But at a deeper level, as we shall see, they are about the welfare of American children."
Friday's Supreme Court decision not only affirms the right for same-sex couples to get married, but also squashes any lingering doubts about what that marriage will do to the children. As scientific studies have shown for years, the gender composition of parents has nothing to do with how successfully their kids will be raised.
In his majority opinion, Justice Anthony Kennedy cited recent Census figures estimating that roughly 120,000 same-sex couples are raising more than 200,000 children nationwide. "Without the recognition, stability, and predictability marriage offers, their children suffer the stigma of knowing their families are somehow lesser," he wrote.
Kennedy also argued that that depriving same-sex couples of the material benefits of marriage — financial and otherwise — also causes kids to inadvertently suffer a less stable family life. "The marriage laws at issue here thus harm and humiliate the children of same-sex couples," he wrote.
This legal argument is supported by social science research. A study published earlier this month looked at thousands of studies conducted since 1977 analyzing outcomes for kids of same-sex parents. The paper found that scientific consensus is clear and has been rapidly building since around 1990: The sexuality of parents has no bearing on the health, happiness, and success of their children.
By the 2000s, Ryan Light, author of the new study and a professor of sociology at the University of Oregon, told BuzzFeed News, scientific consensus on the issue was "overwhelming."
Doctors and scientists are celebrating Friday's decision.
"Today's historic decision by the U.S. Supreme Court supports children in families with same-gender parents," said Sandra Hassink, president of the American Academy of Pediatrics, in a statement released today. "If a child has two loving and capable parents who choose to create a permanent bond, it's in the best interest of their children that legal institutions allow them to do so."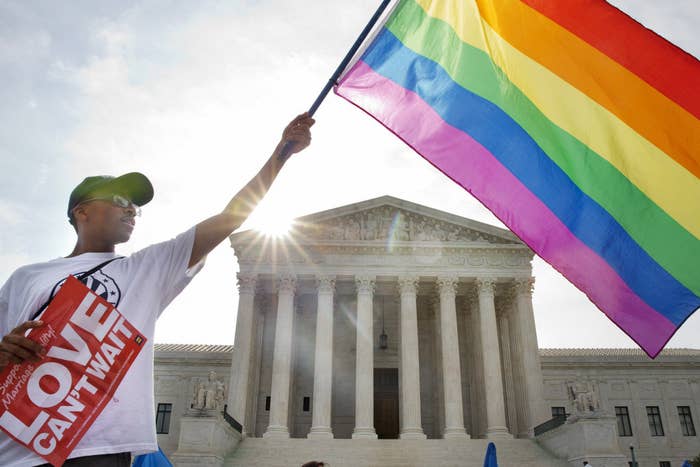 The debate over children's well-being has been brewing in the courts since 2008.
Early in the debate, opponents characterized gay and lesbian relationships as risky and unstable, and therefore bad for kids. Early scientific studies on outcomes in children also focused on whether same-sex parents were more likely to produce homosexual children, Light, the author of the new study, said.
"For the longest time I think we as a community allowed the opponents to marriage equality to drive the debate about children and families," Emily Hecht-McGowan, director of public policy for the Family Equality Council, told BuzzFeed News. (In the most recent case, the Family Equality Council filed a brief representing 30 families with children of same-sex couples aged 10 to 44.)
But once Proposition 8 passed in California, banning same-sex marriage in the state, the lesbian, gay, and bisexual community collectively sprung into action to address the issue.
"During that campaign, I think we were still afraid to put our families forward and talk about gay couples raising children," Hecht-McGowan said. "When we started putting our families front and center, letting kids be part of the conversation, that's when the tide started to turn."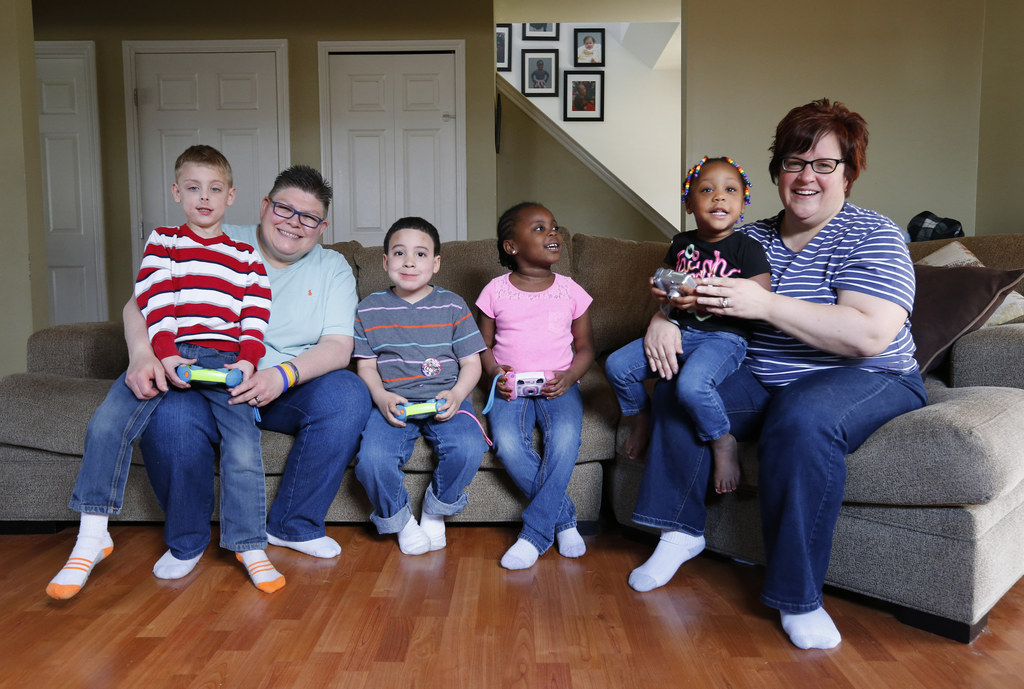 That effort suffered a sharp blow in 2012 when a paper was published by Mark Regnerus, a sociology professor at the University of Texas at Austin.
The study, published in Social Science Research, claimed that kids raised in different-sex households fared better than their same-sex counterparts.
The work was held up by opponents of same-sex marriage as evidence that children would suffer.
But Regnerus' study was swiftly rejected by the broader scientific community. All but two of the 3,000 kids raised by same-sex parents used in his study were from families in which the biological parents had gotten divorced, and one parent had then gone on to partner with someone of the same sex. In other words, they had all come from unstable families – a well-known risk factor for outcomes he measured – that had mental health, education level, and history of arrest issues.
"The problem was, Regnerus didn't try to explain why they were different — he just observed the differences," Gary Gates, research director at UCLA's Williams Institute on Sexual Orientation Law and Public Policy, told BuzzFeed News. "He wasn't comparing apples to apples."
There were other problems, too, such as the study's funding sources, which drew largely from the Witherspoon Institute, a conservative religious organization.
More than 200 sociologists signed a letter saying they had "serious concerns" about the scholarly merits of the study. The journal where the paper was published conducted an audit and concluded that the paper should not have been published. The reviewer later publicly declared the entire study was "bullshit."
Regnerus did not respond to requests for comment from BuzzFeed News. In a later paper, he admitted the differences in divorce rates among the two samples in his study, but ultimately stood by his results. And in 2014, he testified in a court case in Michigan saying: "It's prudent for the state to retain its definition of marriage, which was the will of the people, as between one man and one woman."
Despite the widespread criticism of the Regnerus study, it was used by conservatives as an argument against marriage equality. And it found its way into the Supreme Court.
In Hollingsworth v. Perry in 2013, Justice Antonin Scalia wrote that, "there's considerable disagreement among sociologists as to [the] consequences of raising a child in a single-sex family, whether that is harmful to the child or not."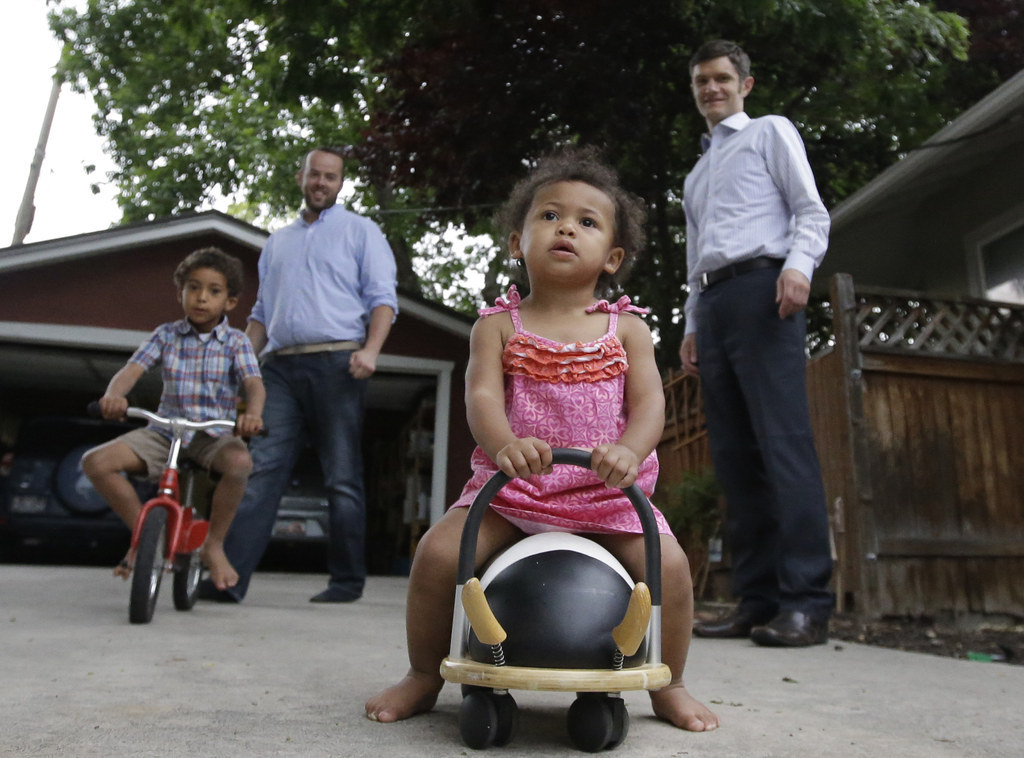 But while the debate continued to rage in the courtroom and the press, the scientific consensus was becoming increasingly clear.
The American Academy of Pediatrics released a policy statement in 2013 that said: "Scientific evidence affirms that children have similar developmental and emotional needs and receive similar parenting whether they are raised by parents of the same or different genders."
Accordingly, the opposition began to switch gears. Rather than argue that kids raised by same-sex parents were worse off than their counterparts, they focused on the ability to procreate. If same-sex marriage were made legal, its critics argued, then marriage would become more about the bond between adults and less about procreation. By their logic, that would mean more kids born out of wedlock and more divorce.
The argument was "ludicrous," said Gates, and did not reflect the realities of the institution of marriage in 2015 nor the many ways couples today are choosing to have children.
Justice Samuel Alito nodded to this in his dissenting opinion on Friday's ruling.
"If this traditional understanding of the purpose of marriage does not ring true to all ears today, that is probably because the tie between marriage and procreation has frayed," Alito wrote. The states opposing same-sex marriage have been trying to preserve this traditional view, Alito argued. But intervening on marriage is, he wrote, "far beyond the outer reaches of this Court's authority."
The new focus on procreation is "really the last argument they could make — all the rest has been debunked," Hecht-McGowan said. "But no family has ever been strengthened or made more secure by denying same-sex couples the ability to marry."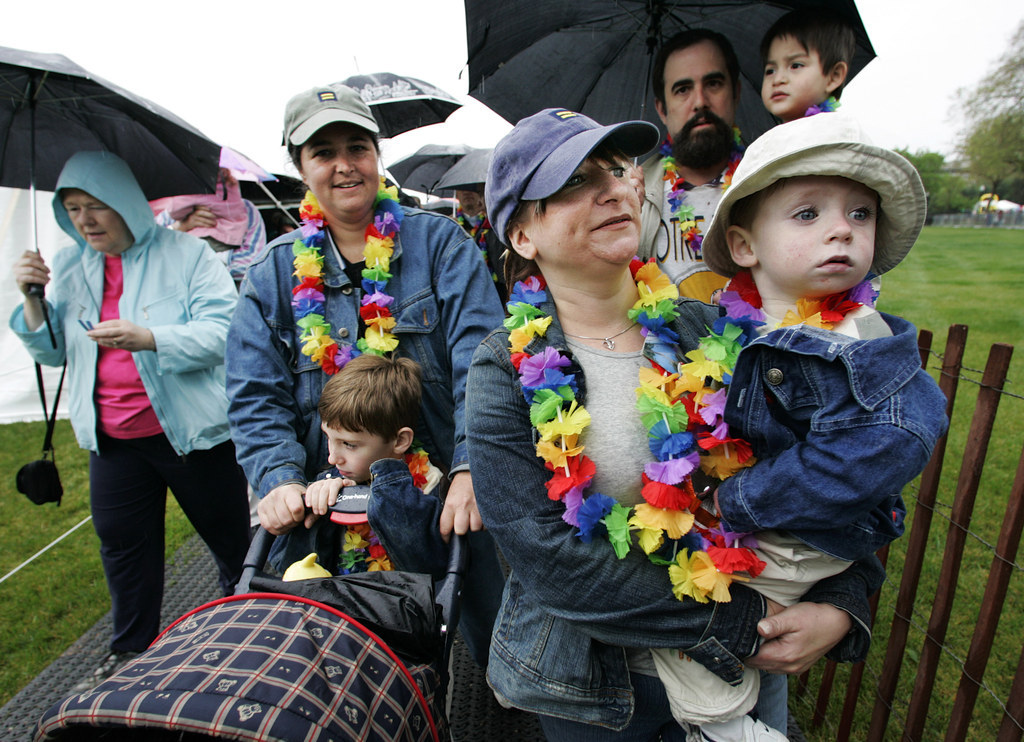 Azeen Ghorayshi is an investigative reporter for BuzzFeed News and is based in New York. Her PGP Fingerprint is 672A 7C08 9443 A95F 9D85 78FB 91EB 9C30 B197 5963.
Contact Azeen Ghorayshi at azeen.ghorayshi@buzzfeed.com.
Got a confidential tip? Submit it here.