How The Sexiest Video On Beyoncé's New Album Came Together
The director of Bey's sexy "Yoncé" video, Ricky Saiz, tells BuzzFeed how the biggest surprise of the year all came together. And did you know that's Justin Timberlake drumming on a bucket in the background?!
We'll never think of Friday the 13th as unlucky again. Beyoncé was the album drop heard 'round the world, arriving without notice at midnight, complete with 14 new songs and 17 music videos. The internet practically exploded that night as more than 80,000 fans rushed to buy the album on iTunes and to watch the videos well into the wee hours of Friday morning. After a year of waiting for a Beyoncé album with no foreseeable release date, it was the perfect holiday gift from the ultimate diva.
We're still digesting all the images that Queen Bey has bestowed upon us, so BuzzFeed turned to Ricky Saiz, the director of the album's incredibly sexy "Yoncé" video, to break some of it down.
Not even the Beyoncé video directors knew the album was coming.

"To be honest, I was actually in bed when I got an email just kind of saying [Beyoncé] was live," Saiz admitted to BuzzFeed. "I proceeded to stay up until 5 or 6 in the morning just kinda checking out all of the madness. It was a complete surprise even to the people involved. No one knew when [it would be released] or to what scale or that there was going to be everything coming out at once. It was very, very much a cool surprise."
But, he said, he did have a bit of a hunch that the "Yoncé" video he directed was part of something bigger. "We had an idea, because a lot of the videos are loosely linked together in content, or subject matter, or visual language," Saiz explained. "That's what I found most striking about the whole experience — that it felt like a cohesive piece of work."
The directors also didn't know the order of the album, and were therefore not fully aware of the concepts of the videos that preceded or followed theirs, Saiz said. "[We had} no idea. No idea," Saiz said with a laugh. "The last word of ['Yoncé' is a] paparazzi saying, 'Welcome to Paris,' and I knew they were going to Paris shortly after, so I assumed that was [where they would be filming]." Indeed, the video for "Partition," which follows "Yoncé," was filmed at the famed Parisian cabaret club Crazy Horse.
So while Saiz knew the next video would be set in the City of Love, he said, "As far as the actual cohesive narrative, from video to video, I don't think anyone had any idea."
The aesthetic for "Yoncé" presents a different, sexual side of Bey that we haven't really seen before.

"Just in general as a filmmaker, I've always been drawn to lo-fi, things based a lot more in reality — handheld cameras, old film cameras, and stuff like that," he said. "Especially given that there were such amazing polished, seasoned directors, I assumed they were all gonna do things that were a bit more cinematic, so I thought it would be good to bring something back that felt a bit more raw, a bit more New York."
The video was shot in Brooklyn, mostly in front of a singular brick wall.
The concept of the video came from Beyoncé, who wanted to tap models Jourdan Dunn, Chanel Iman, and Joan Smalls...
...for a "contemporary, street version" of George Michael's "Freedom," which featured '90s supermodels Cindy Crawford, Christy Turlington, Linda Evangelista, Naomi Campbell, and Tatjana Patitz.
While Saiz wanted to keep the video mostly in the moment without much narrative, he said Bey played a madam character, with the models performing for her.

"I kept it loose. I wanted the setting to feel urban but nondescript at the same time," Saiz said. "Voyeurism was a big theme. You're seeing something you're not necessarily supposed to see, almost like you're Peeping Tom."
"A lot of the photographs I was referencing are these really, really tight, closed-in images of isolated body parts — whether its fishnets, a shoulder, a breast — to kind of convey sexuality without having to stick your tongue out," Saiz said.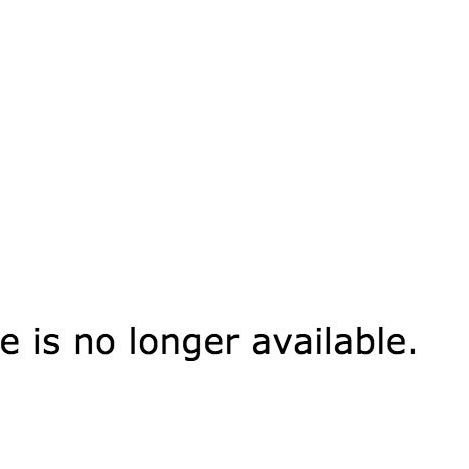 "We wanted to do something very sexual, but… you know, she's Bey. She's not 21. She's not Miley."
And in case you were wondering how many takes it requires to capture the perfect shot of Beyoncé's glorious, magnificent gyrating, it's JUST TWO.

"I mean, if anyone in the world knows what she's doing, it's her," Saiz said. "The dancing stuff we did in maybe two takes." And, he added, nothing was choreographed. "Everything was very run-and-gun, impromptu."
Saiz added that directing Beyoncé was the highlight of his career, and will probably always be. "She is wiling to take risks and try new things more so than any other artist that I think I've ever worked with… which is why she came to me in the beginning. I'm not really interested in the status quo."
Fun fact: Timbaland (who produced the banger) told Saiz that Justin Timberlake is actually playing the bucket in the background of the track.
"I don't know if that's true or not," he said. But take a closer look at the credits of Yoncé and you'll see Timberlake is indeed listed.