Lil Wayne Is Out Of The Hospital
Wayne spent six days being treated for seizures, but is thankfully recovering. He's gonna be okay, guys.
Young Money president Mack Maine tweeted out a thank you to Cedars-Sinai hospital yesterday evening, and announced that Weezy had been released from the hopsital.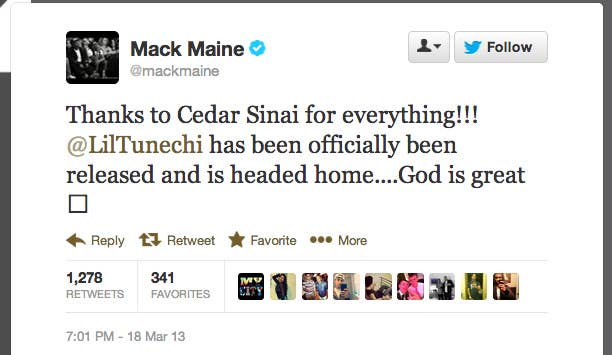 Birdman, co-founder of Cash Money Records and close friend of Wayne, also tweeted his support last night.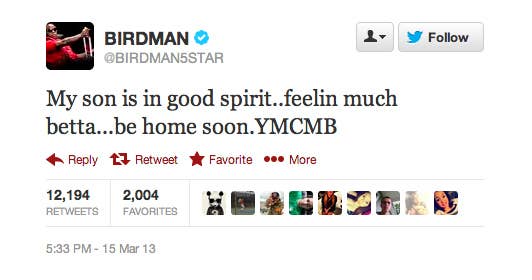 Birdman called into Hot 97's "Angie Martinez Show" yesterday morning to clear up rumors.
He confirmed to Hot 97 that Wayne was admitted for having a seizure – though he insisted that it was just one – and that he was not released, and had been in the hospital since last Tuesday. He also denied that his seizures were connected to drugs, despite TMZ reporting that doctors had found large amounts of codeine in Wayne's system.
"To me, it's just his work ethic. It's just how he put in and what he believe in and how hard he work, how much dedication he gives to music and his fans and what he tryin' to accomplish in life. It had nothing to do with drugs," Birdman said.
Weezy received visits at the hospital this weekend from friends, including Drake and Nicki Minaj, who brought her mentor balloons.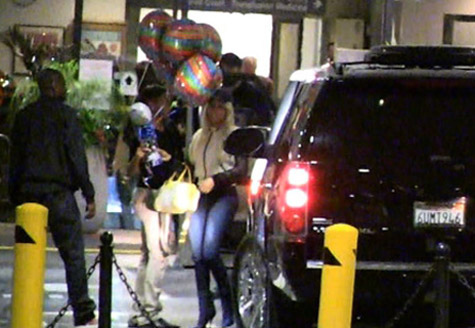 He was first admitted to the hopsital last Tuesday after seizures reportedly brought on by a codeine overdose.
He was released just a day later, according to TMZ, but then readmitted after suffering yet another seizure. TMZ reported Friday night that the rapper was in a medical coma and being read his last rites at Cedars-Sinai Hospital in West Hollywood.
Lil Wayne's camp took to clearing up the rumors on Twitter, assuring the public that Wayne was recovering.
On Sunday, Mack Maine dropped the music video for "Celebrate," which features Lil Wayne and Talib Kweli.
"He just needs to get some rest, relax, take it one day at a time," Birdman told Hot 97.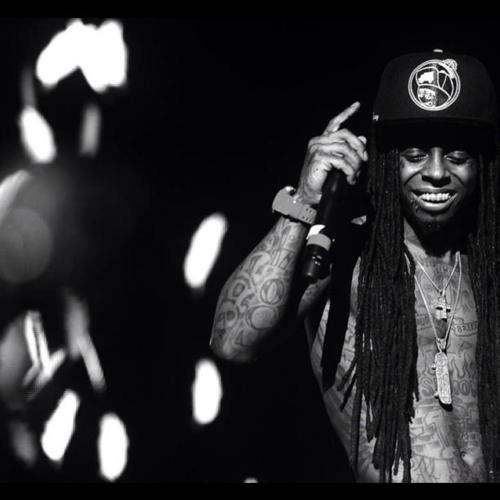 UPDATE 4:40 P.M.: Lil Wayne's posted a couple tweets, letting fans know he's been watching ESPN 2 and is "feeling a lot better."