Lady Gaga's Jeff Koons-Created New Album Cover Is A Literal Work Of Art
Here's everything you need to know about the life-size sculpture of the star Koons created, and the rest of the album art. Congrats, Gaga, you've joined the ranks of Michael Jackson as forever being immortalized in art.
Lady Gaga wasn't kidding when she said, "One second I'm a Koons, then suddenly the Koons is me." Koons — an artist whose aesthetic Gaga is continually inspired by — created an original sculpture of the pop star for her latest album, ARTPOP. Gaga is featured nude, clutching her breasts with her legs spread wide, while Koons' blue gazing ball sits between her thighs.
Gaga debuted the Jeff Koons–created album art for ARTPOP yesterday in a live (and grand!) unveiling on Clear Channel billboards around the world.
Gaga told her fans to embrace Koons into their "family" and to offer up their adulation... In the background, we see two works spliced up, including Gaga's favorite Botticelli painting, The Birth of Venus. She famously invoked this image in her video for "Applause," as well as during her performance at this year's MTV VMAs. Like Venus in the painting, Gaga is covering her breasts with her hands, while the gazing ball is strategically covering the other area in question. But her hands also look like she's offering herself up to the viewer, in part due to the way the Gaga sculpture is leaning in. Lady Gaga exists for us only, for us to consume, as a work of living, breathing art, as an inspirational guide, and as a mother — Mother Monster — seemingly offering up her milk to feed and nurture her child. Gaga, then, is nurturing her fans, and nurturing the masses with her commitment to pop music that (at least visually) forces us to think a little deeper.
The piece also calls back to Koons' 1988 sculpture "Woman in Tub," with Gaga recreating the same pose. Of "Woman in Tub," Koons said, "There's a snorkel and somebody is doing something to her under the water because she's grabbing her breasts for protection. But the viewer also wants to victimize her."
Gaga, too, is seated in a vulnerable position, though she looks in control and calm, rather than caught off guard like the woman in the tub. This suggests that she's an equal partner in this consummation of pop art, with Koons' figurative ball at her loins.
The blue gazing ball was first featured in David Zwirner's New York gallery this past spring.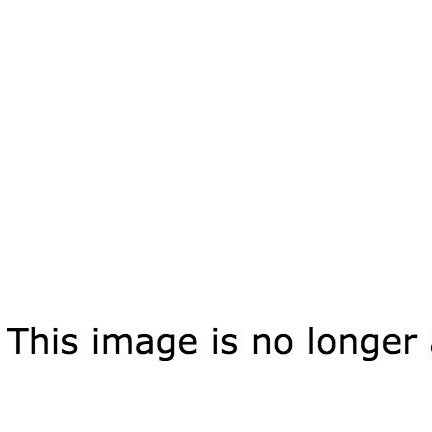 The blue glass gazing ball sitting alongside the sculpture of Gaga is very similar to his same pairing of the ball next to various white plaster sculptures of classical figures, also featured in Koons' show at Zwirner's pop-up gallery earlier this year.
In the reflective surface of the ARTPOP ball, we can see Gaga's spread legs, the flash of the camera, and that she's elevated on a pedestal and seated in his studio or in a gallery. With the gazing ball, we see Gaga both (not so subtly) giving birth to art, as well as firmly placing her album within the context and space of high art.
The reflection indicates that you, the viewer, are actually standing in Koons' studio or in a gallery, viewing the art and masterpiece that is "Lady Gaga." Girl knows how she wants you to perceive her, and she isn't shy about letting you know.
Gaga is the second artist that Koons has immortalized in sculpture. The first was Michael Jackson and his pet monkey, Bubbles, in 1988.
Like Gaga, Michael Jackson was a fan of transformation, though unlike Gaga, his motivations were not so much about art as it was about his own personal perception of himself. Koons has said that he wishes to communicate with as wide an audience as possible, which is why he's been drawn to celebrities of the stature of Jackson and Gaga.
As a pop artist, Koons takes low and mass culture figures and elevates them to the level of high art, something which Gaga herself is interested in as well, though she comes at it from the opposite angle. Gaga brings high art and culture to the mass level, which makes her relationship with Koons mutually beneficial.
Of course, not everyone buys into what she and Koons are trying to sell.
New York Magazine's art critic Jerry Saltz likened the cover to "a crappy version of a Roy Lichtenstein sculpture or a cheesecake blow-up doll from an old 42nd Street porno shop" and even calls the glass ball "their idea of vajazzling." Ouch.
Koons is an especially divisive figure in the art world, and has been for much of his career. In 1991, he famously married a Hungarian-born Italian woman named Ilona Staller, who was a member of the Italian parliament as well as a porn star (yep, both at the same damn time) who went by the name Cicciolina.
Cicciolina, too, is a divisive figure. She used sex strategically and as a tool to point out both hypocrisies in the Italian government and aspire to power, and helped to establish Italy's first Green Party. She championed "love for all," sex education, and animal rights. During the Gulf War, she also famously offered up her body to Saddam Hussein: "I am available to make love to Saddam Hussein to achieve peace in the Middle East."
A NY Mag feature of Koons quotes him saying, "[Cicciolina was] one of the greatest artists alive. She was able to present herself with absolutely no guilt and no shame."
The Gaga sculpture also reminds us a lot of Koons' 1989 Made in Heaven series, which featured explicit sculptures and paintings of the artist in various sexual acts with Cicciolina.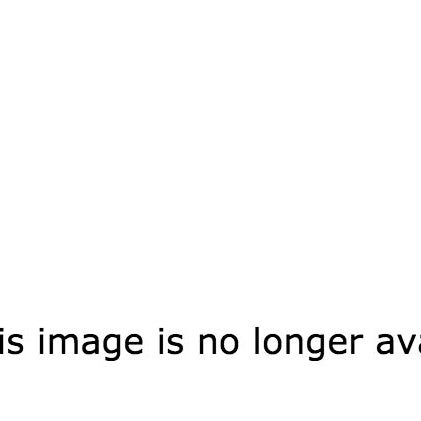 The art world shunned Koons for the series, and after he and Cicciolina divorced, he ended up destroying many of the works. (You can see some of the works here.)
Though he admired Cicciolina's ability to act "without guilt and shame" and flaunt her sexuality even when pursuing more public, serious efforts, it seems that Koons was not as thick-skinned. Perhaps that's why he admires Gaga, who is similar to Cicciolina in her dedication to her public persona and image, and uses her body and sexuality for artistic effect. Gaga goes to great lengths to elicit a reaction from her fans and her critics alike, whether it's her meat dress at the 2010 VMAs or dressing up and acting as a man (complete with prosthetic penis) for an entire evening at the 2011 VMAs.
If you're skeptical of Koons, it helps to think of him as a bit of a troll in the art world, as the best pop and conceptual artists have been. (Hello, Marcel Duchamp.) Gaga may be more earnest, but she, too, operates on this level of provocation.
Above is Koons' 1988 sculpture "Pink Panther," which depicts actress Jayne Mansfield with the Pink Panther cartoon character. A Sotheby's catalogue entry for the piece described the sculpture as a conflation of all the classic themes that have defined Koons' output, including "materiality and artificiality, eroticism and naivety, popular culture and rarefied elitism." In 2011, "Pink Panther" sold for $16.8 million at an auction in New York City.
Gaga plays with all these same themes in her work, on a scale as massive and larger-than-life as Koons, the most successful living American artist. In her work, Gaga fashions herself as a mother to the world, a goddess, and a creator of "a new race," so it only makes sense that she partners with someone who respects and understands what she's doing, and seeks to immortalize figures like her.
If you do want to see the actual sculpture and judge the piece for yourself, Gaga announced on Twitter that the sculpture would be on exhibition Nov. 10 at the "artRAVE," the release party for ARTPOP. The "artRAVE" will reportedly feature an array of Haus of Gaga projects, including collaborations with some of art's biggest names, including Koons, Marina Abramovic, Robert Wilson, and "Applause" video directors Inez & Vinoodh.