On a particularly frigid afternoon in early March, Ashanti is finishing a day of promotional interviews at a place she calls home, New York City radio station Hot 97. The Long Island-bred singer is followed into the station's offices by publicists, makeup and hair stylists, her younger sister, and her mother, Tina, who's been Ashanti's manager since the start of her career, and proudly calls herself "MOMager."
"Ooooh, look at you!" Hot 97 host Angie Martinez squeals as Ashanti enters her studio. Turning her attention to the singer's sister, Shia, 24, Martinez says, "And she must've been 10 [years old] or something, last I saw her."
On and off the air, Martinez and her partner DJ Enuff catch up with Ashanti like extended family members. There are hugs, jabs, and laughs. Tina shares that she's recently found a tape of Ashanti's first live performance, which took place some 10-11 years ago at a joint birthday party for Martinez and Enuff at the B.B. Kings Blues Club in Times Square. Those were some good days, they all agree. If you paid any attention to pop music in the early to mid-aughts, you'd remember Ashanti as the foolproof good luck charm standing alongside some of rap's heavy hitters. On chart-topping duets "Always on Time" and "What's Luv," she softened rappers Ja Rule and Fat Joe into mushy piles of goo. Ashanti made her name as a featured artist on records from bigger names, but by the time her debut album was released in 2002, she broke records on her own, becoming the first female artist to have three singles simultaneously in the top 10 of the Hot 100 chart. (Adele has since accomplished this feat, also.) Solo hits like "Foolish" and "Baby" candidly tackled love and heartbreak, solidifying Ashanti as the new millennium's Princess of Hip-Hop and R&B.
Nearly a decade later, she's gone through a lot. In 2003, her label Murder, Inc. was investigated by the FBI for involvement with money laundering and drug trafficking; in 2012, she ended a 10-year relationship with rapper Nelly. With the release of her fifth album, Braveheart — her first in six years, out via her own label, Written Entertainment — Ashanti is looking to shed her reputation as rap's hook-singing sweetheart, and establish herself as a grown, self-assured woman, making songs that inspire other women to walk away from toxic relationships. Back at Hot 97, Ashanti is fielding the questions she's been hearing all day (and for years) with good humor and poise. Her answers to delicate questions sound sincere, but practiced. She makes it clear that she has no beef with anyone from the Murder, Inc. crew, after parting ways with the label in 2009, four years after a formal indictment was brought against it. "For a long time I was just quiet and I let it rock," Ashanti says to Martinez, speaking about her past reticence to speak publicly about Murder, Inc., and label boss Irv Gotti.
"[Gotti] loved him some Ashanti, though," Martinez remembers. "You were his pride and joy," adds Enuff.
Now, Ashanti says she was hurt when Gotti claimed in interviews that she was disloyal to the label in its lowest moments. "Would I have changed certain stipulations?" she asks, looking back on her role within the label that functioned like her family. "Yeah. You know, when it comes down to the money and certain parts of your contract — just the little secrets — definitely, but as far as everything else, I don't think I would be the artist that I am now [if I hadn't been signed to Murder, Inc.]"
She has remained close with fellow Murder, Inc. alum Ja Rule over the years. "I spoke to him last night," she says. Over the holidays, the two talked about collaborating again, but she says they've ultimately decided against it, for now: "Our chemistry's undeniable. It's nothing for me and Ja to get in the studio and make a hit record. I think that's in the horizons."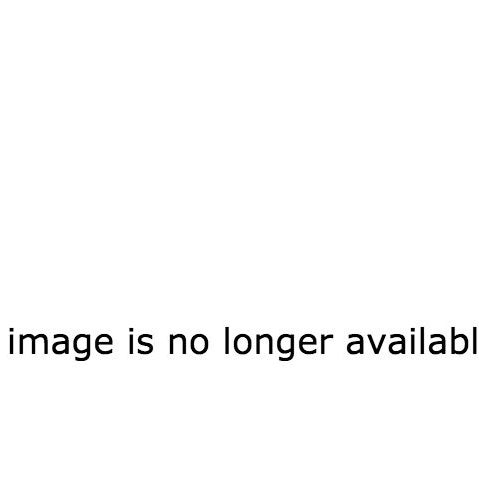 Martinez is most interested, though, in what's going on with Ashanti and Nelly. Since the couple split in 2012, there have been rumors that they may have rekindled their romance. Ashanti won't admit to anything. Earlier in the day, during an interview with competing station Power 105.1, she said just that Nelly was a presence in her life during the recording of Braveheart. "When I wrote the record it was talking about things that happened between us. When I was singing the record, me and him were actually Skyping, so we were cool and we were talking about it," she said. "I guess it's kind of weird how things came together. He loves that record, though, to be honest."
However weird things are between them, she's using Nelly to help promote her album, and their relationship seems warmer than the icy antagonism that Braveheart depicts. At a release party for the album in an Atlanta club on Friday, Ashanti was seen FaceTiming and blowing kisses to Nelly, further fueling rumors that she and the rapper have been giving their relationship another try. That Braveheart is an album about leaving a relationship and finding empowerment on your own is interesting, then. The feelings of pain, confusion, strength, and vindication on the album capture a specific moment in time for Ashanti — they were true to the time she wrote them, but don't necessarily reflect where she's at now, or even where she was at when she was recording the songs, if we consider the two were Skyping through the process. Taking into account her recent coziness with Nelly speaks to just how much can change in life and love in a year. After leaving Murder, Inc., Ashanti stepped away from music for awhile, focusing on acting and writing while labels tried to pick her up. "I got offered seven record deals from majors [labels] and I walked away from all seven of them because they offered 360s," she tells BuzzFeed later at her distributor Entertainment One's West Village office. "And I felt like for me that was… losing integrity." A 360 deal, Ashanti explains, is "basically the label having their hand in every pocket, in everything you do, for the rest of your life."
She decided to go independent, launching her own label, Written Entertainment, in 2011. If harder, this route "makes sense," Ashanti says. "You have something to really call your own, and with me being a writer, I write my records, so owning your masters is a big deal." Braveheart, which currently sits at No. 3 on the R&B/Soul chart on iTunes, and No. 20 on the album chart, trades in the carefree sounds of 2002 for the darker styles of current R&B. French Montana and Jeremih deliver lovelorn, Auto-Tuned features. On "Scars," she spits daggers at a former lover that we can only assume to be Nelly: "Yeah, he's a walkin', talkin', living regret / I wish I never met him, never slept with him / Never wish I involved myself." Other songs are confident and club-ready. "I Got It," a collaboration with Rick Ross, encourages women to applaud their own accomplishments: "I work hard, yeah I put work in / He shine it up but I drive it / I ain't saying that I'm bragging babe / I just like to celebrate my accolades." (Another dance track, "Count," is less successful, flattening Ashanti's soulful voice into a robotic deadpan.)
Ashanti's at her best when she dissects the complicated nature of relationships, as she does on audible subtweet "She Can't," rumored to be about seeing Nelly with the girl he dated after he and Ashanti split. "[Braveheart] is a lot more open, honest, and sincere. It's vulnerable," Ashanti explains, framing the album like a tell-all she's been building up to her whole career. "There are things that I turn up on that you might not have thought a few years ago." Later in the evening, Ashanti makes her last stop of the day at Soho's Apple store. The second floor is packed with both hardcore fans and curious European shoppers. Ashanti sits for an interview with Bevy Smith, the star of Bravo's Fashion Queens, then takes questions from the audience, saying yes, "absolutely" she'll tour behind Braveheart.
When she stands to perform, though, she doesn't go straight for new songs. She runs through old classics — "Foolish," "Happy," "Rock Wit U" — that elicit cheers from the audience, while working in a few uptempo Braveheart songs. The 80 or so loyal fans in the crowd already have memorized the words.
For fans of a certain age, Ashanti will always conjure feel-good memories, just one part of a bygone after-school routine, something to come home to and watch on TRL. "[Ashanti] dropped on my 12th or 13th birthday — I was young," her sister, Shia, now in her twenties, says, looking up from her phone. "It was music that made me feel good and I felt the emotion in the music. And still, as an adult, it transcended; it's a classic to me. Regardless of whether she's my sister or not, I would say the same thing." It's unlikely that Ashanti's new music will make the same waves her debut did more than a decade ago. She's not going to to lead a sexual revolution a la Rihanna, and R&B and pop alike are now crowded with belters like K. Michelle, Tamar Braxton, and Katy Perry. These are all women who sing about failed relationships and the renewed sense of self they can create. The new school of pop queens flaunt their control over professional and personal choices, and bare their flaws to display emotional strength. Braveheart is about drawing power from confession, but Ashanti's life is where she's really shown that you have to trust your gut — whether that means leaving your label, leaving your relationship, or changing your mind and going back to it. She's still the sweet and sparkly round-the-way chick you used to love, but now Ashanti's her own boss, too.