The Unbeatable Squirrel Girl Is Your Favorite New Superhero
Move over Spider-Man. There's a new wise-cracking, animal-themed superhero in New York.
There's a new Squirrel Girl! She's both great and, according to the title of her new book, unbeatable.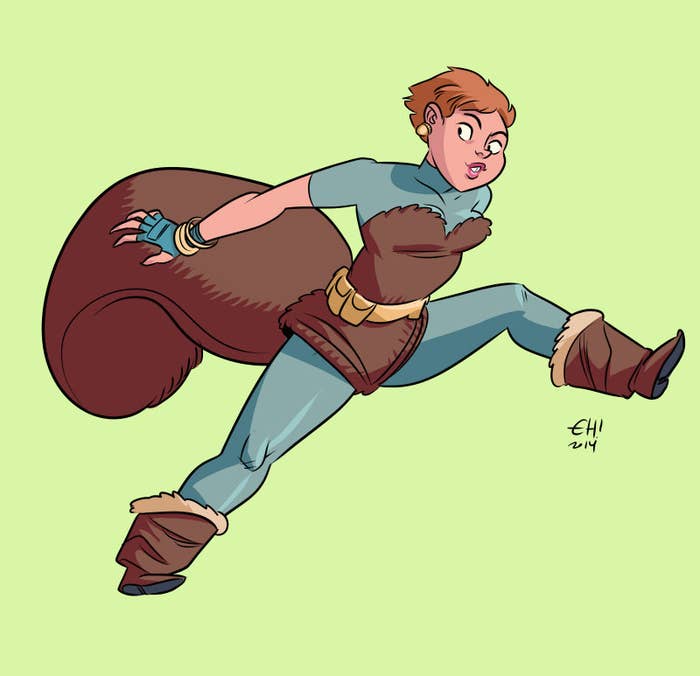 She's got super squirrel powers, and a squirrel sidekick named Tippy-Toe: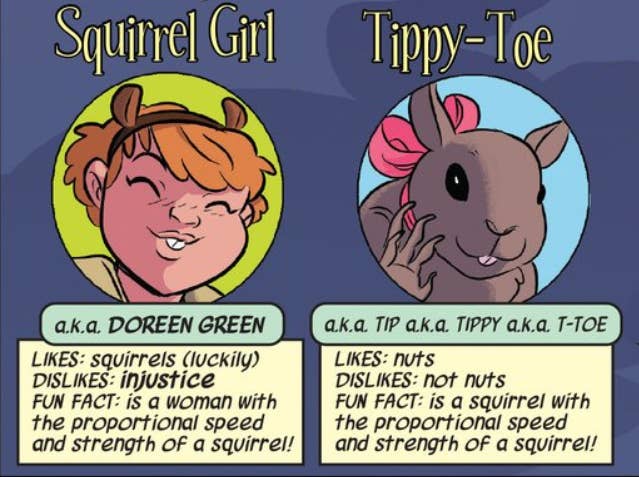 Her new book is written by Ryan North, who you might know from Dinosaur Comics and drawn by Erica Henderson, who you might know from being an awesome artist.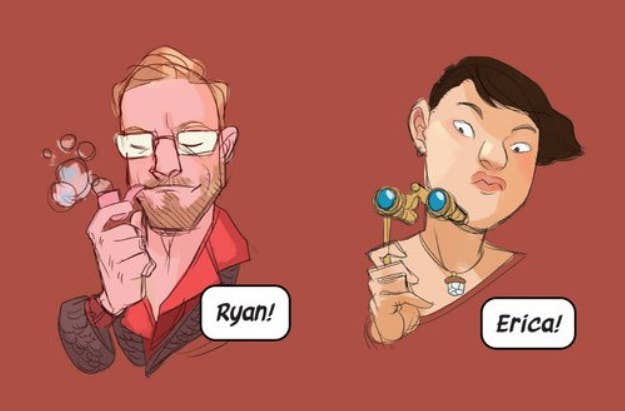 There are a ton of reasons that Squirrel Girl is your new fav, including (but not limited to):
1. Her catchy theme song, which sounds suspiciously similar to the '60s Spider-Man theme song.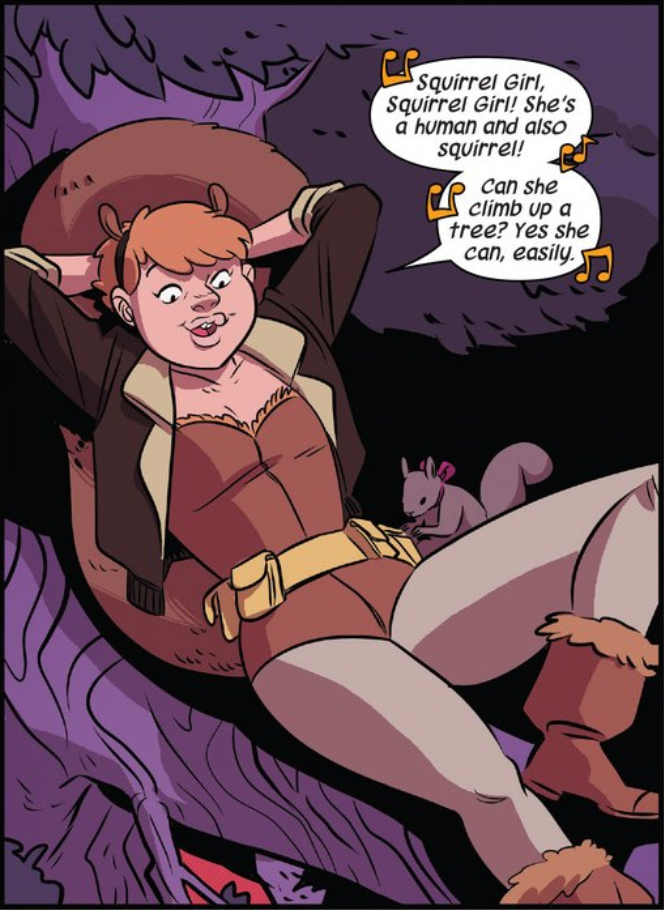 (She's still working on the theme song.)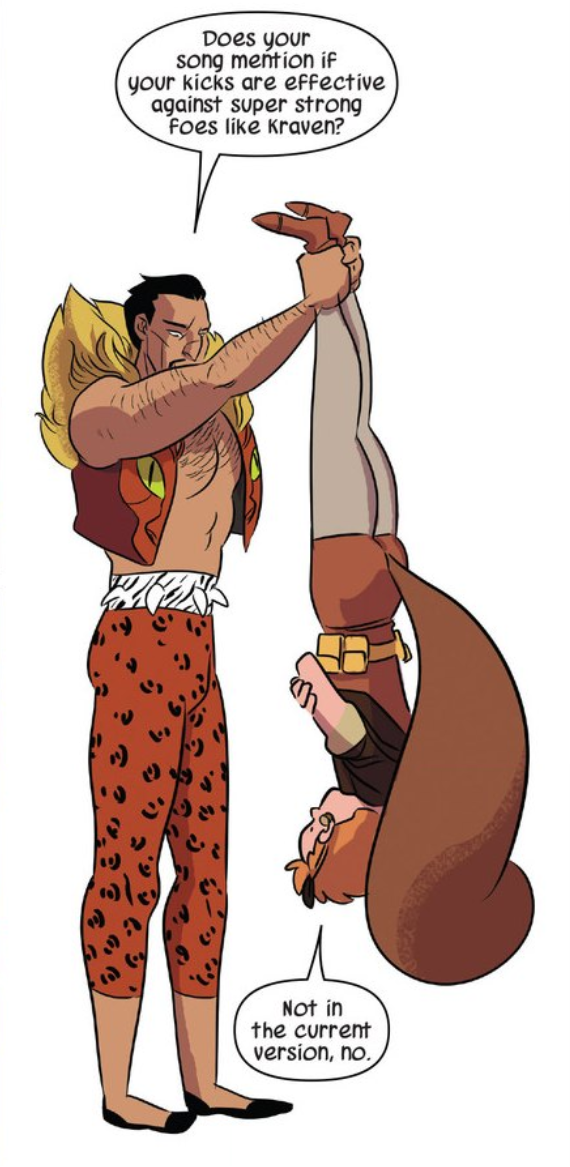 2. She's really smart, despite the fact that she's NOT majoring in squirrels. (Also, she talks to squirrels.)
3. She's got a bangin' booty (that's actually a hidden squirrel tail).
4. She's got some great catch phrases: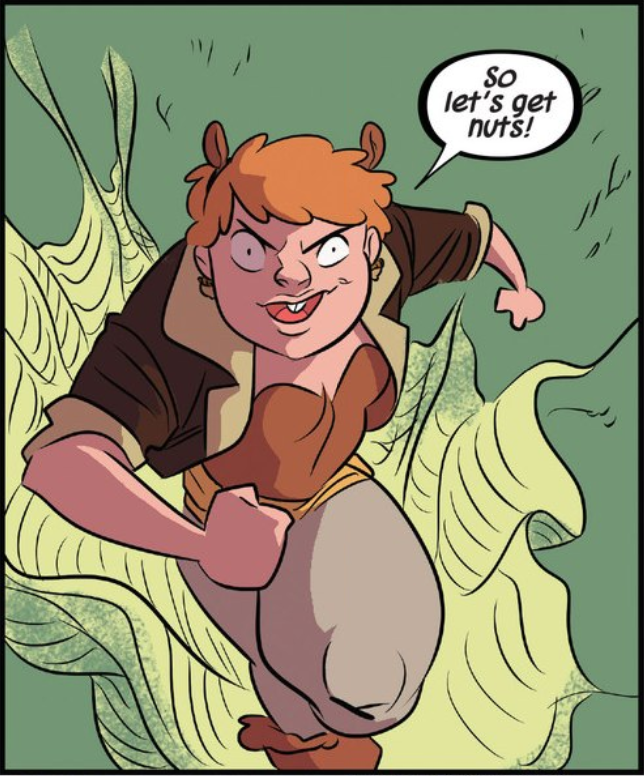 (She's still workshopping some of her catchphrases.)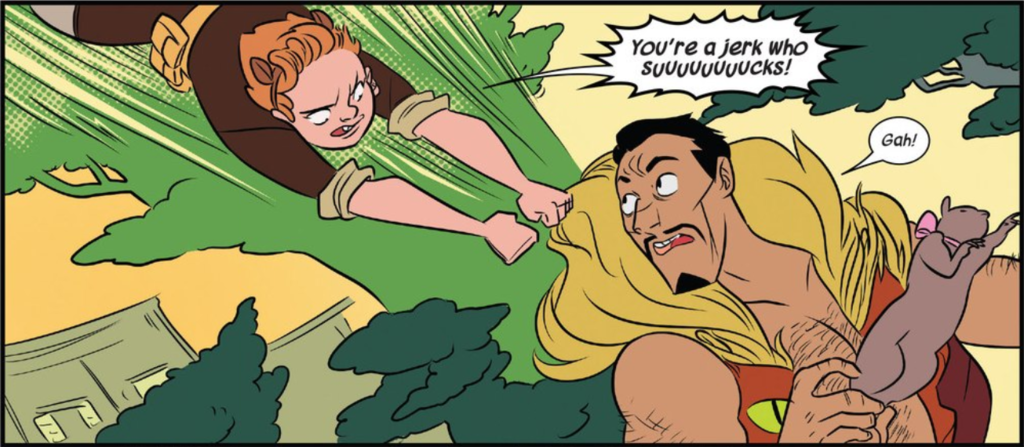 5. Her secret identity is flawless.

(Except for all the squirrels hanging around.)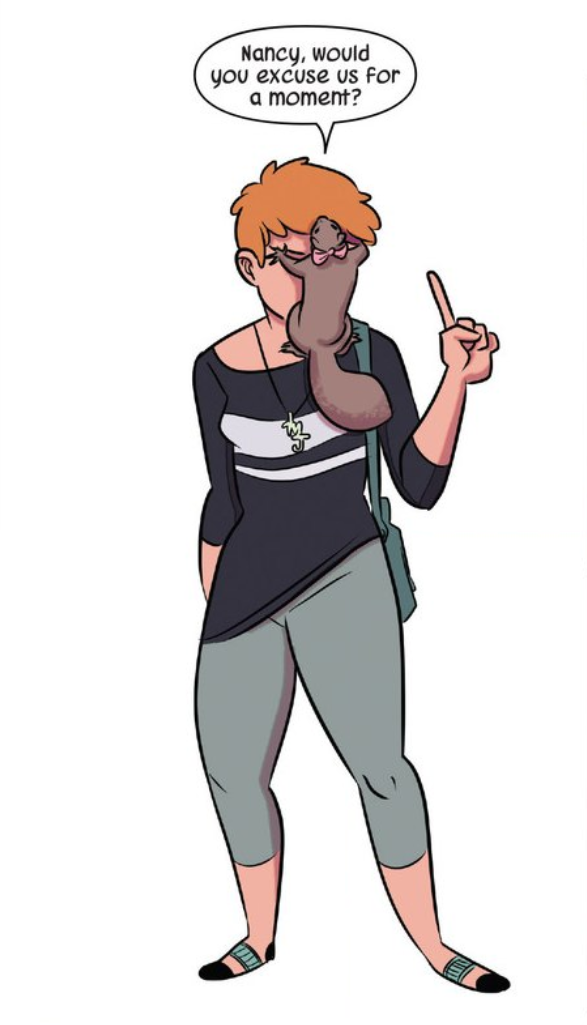 (There are always a lot of squirrels hanging around. No surprise there.)