Two hoverboards were recently sent to BuzzFeed for review...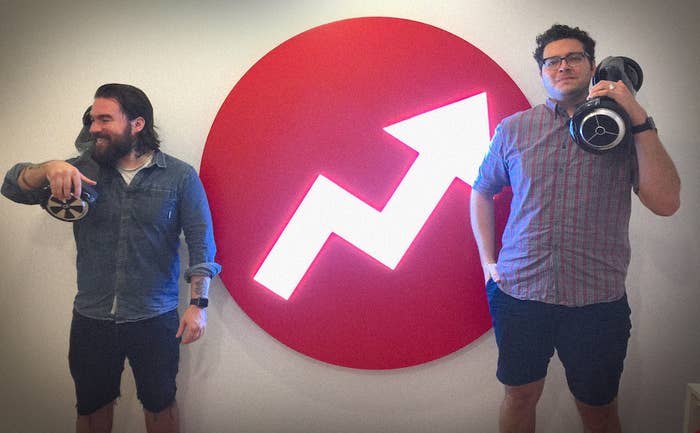 Getting out of the office proved a little difficult.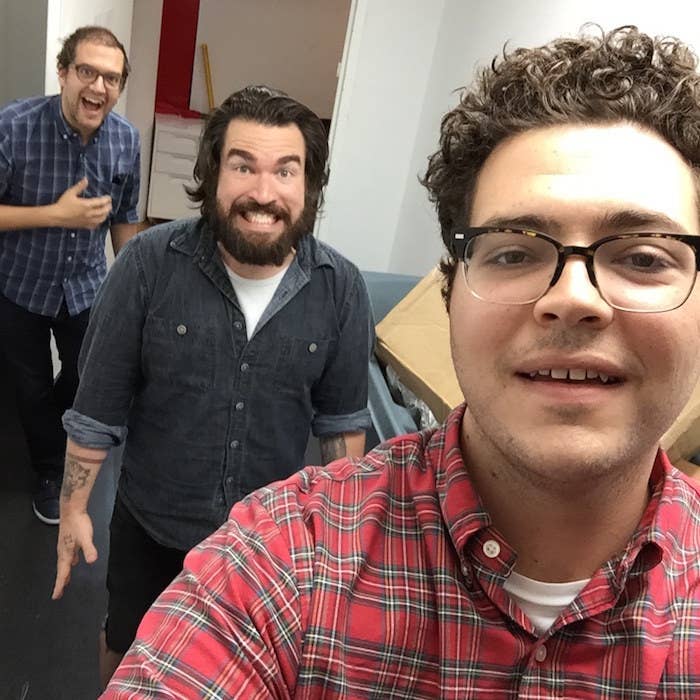 Buttons, however, proved no challenge.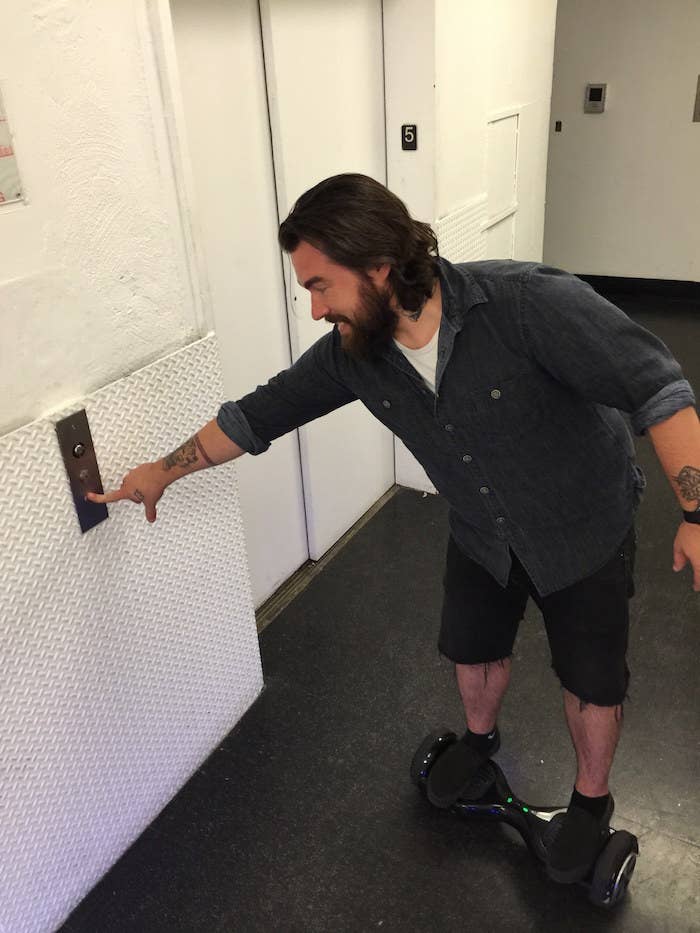 Quarters were a bit cramped aboard the elevator, and required a lot of careful balance.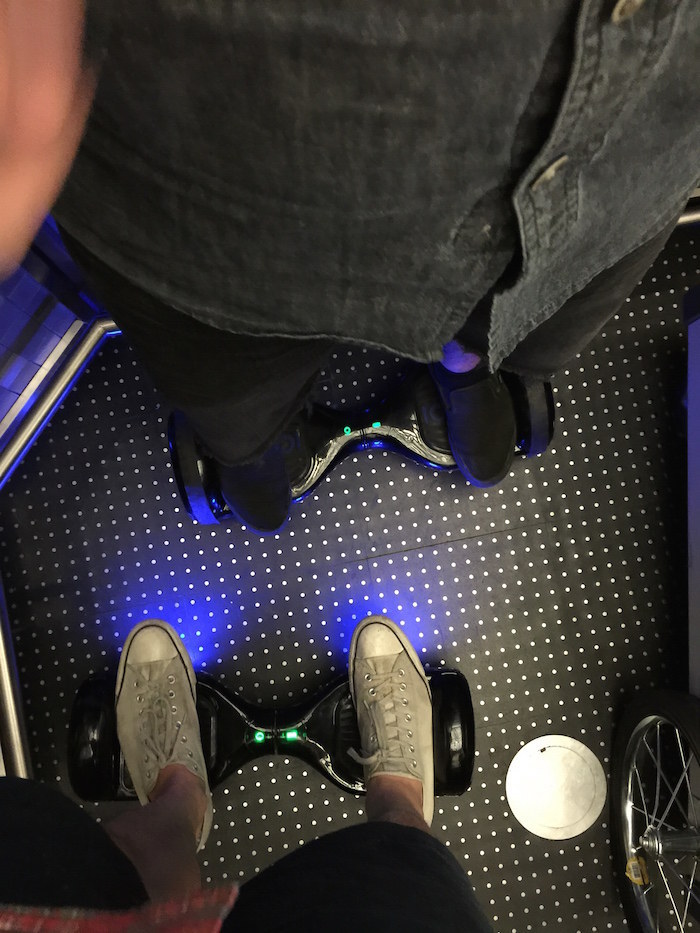 Other folks on the elevator maybe would have preferred that we'd waited for things to be a little less crowded, but we were unstoppable.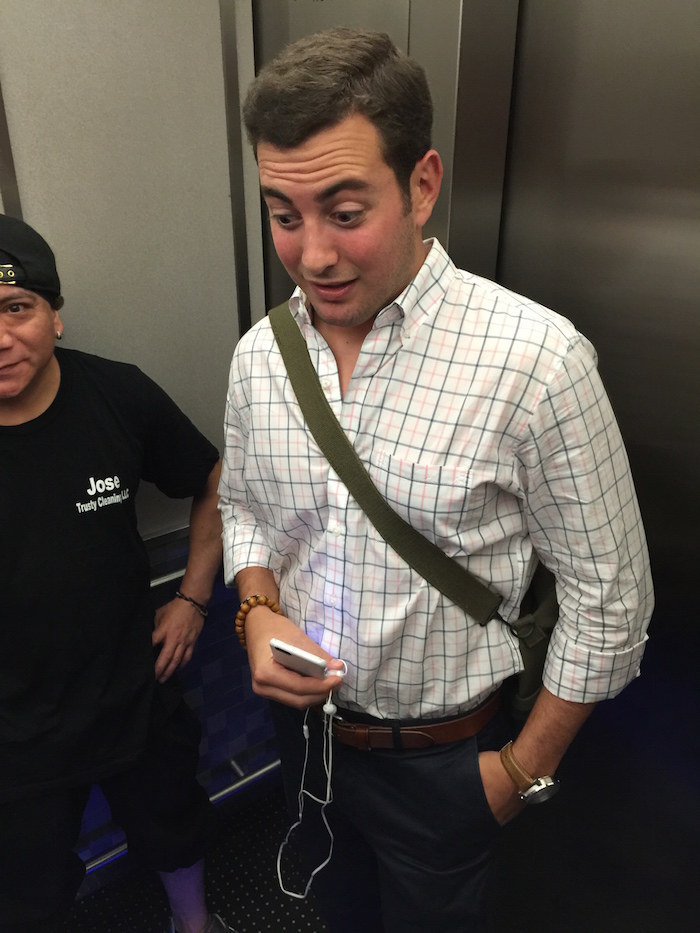 Except for when we were stopped immediately once we got outside.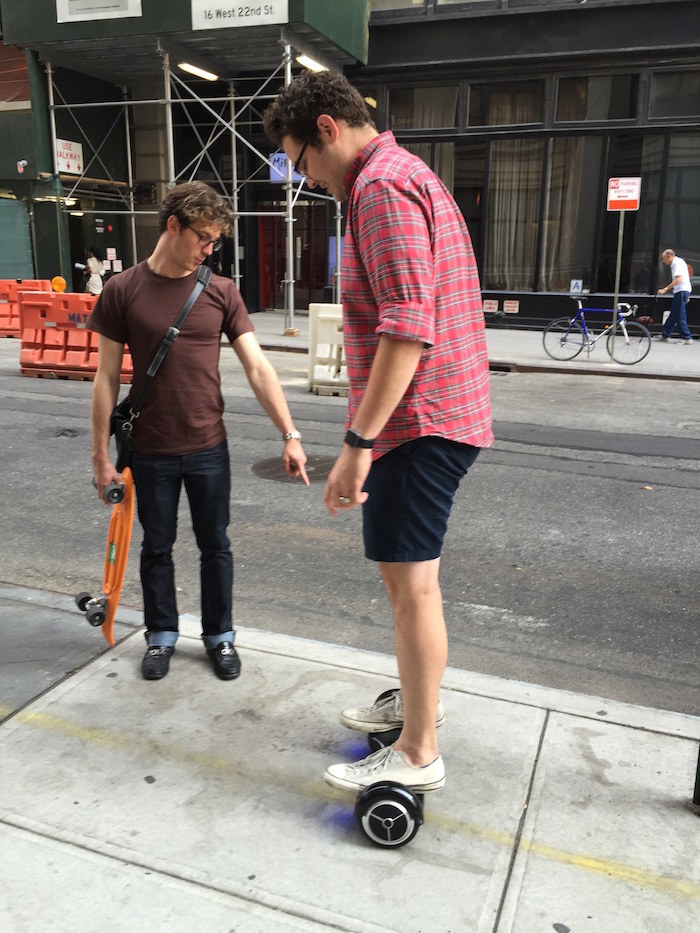 After a little banter with Andrew, we decided to really open these bad boys up and see how fast they could go.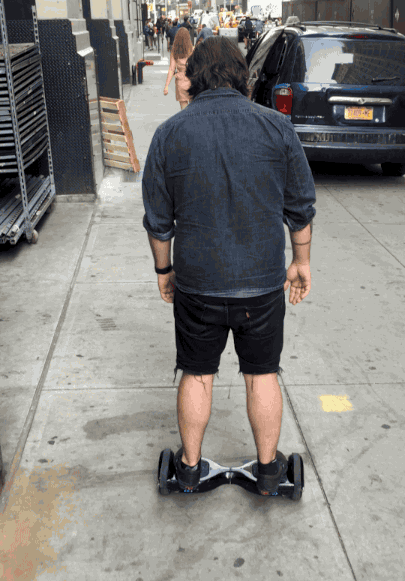 Turns out, not very fast at all if you wipe out, which Isaac did almost immediately.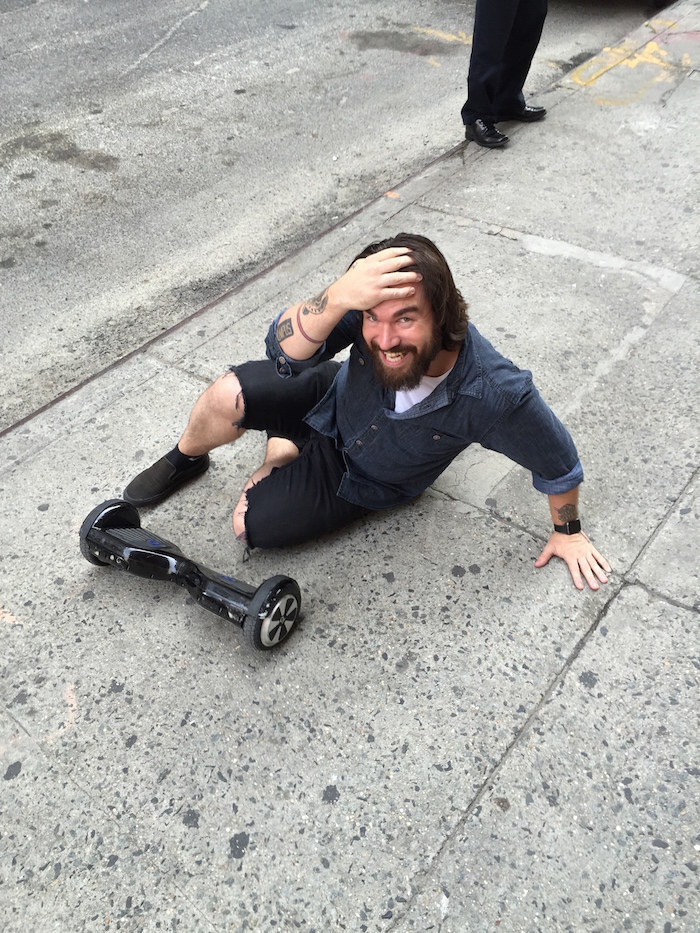 One of the first challenges we encountered were crosswalk ramps.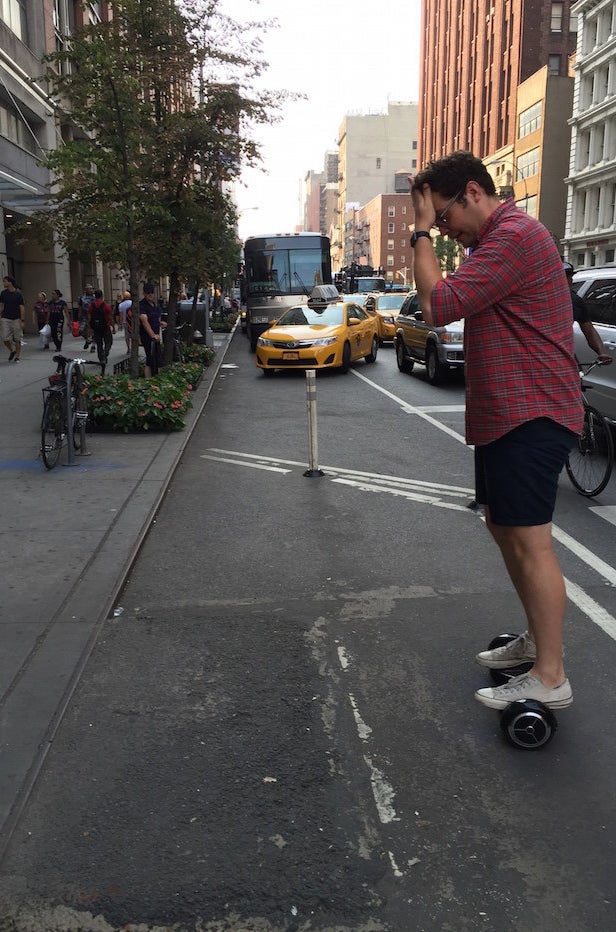 It's surprisingly difficult to maintain your balance while going up and down even the smallest inclines.
Isaac decided to take a pass on crosswalks altogether.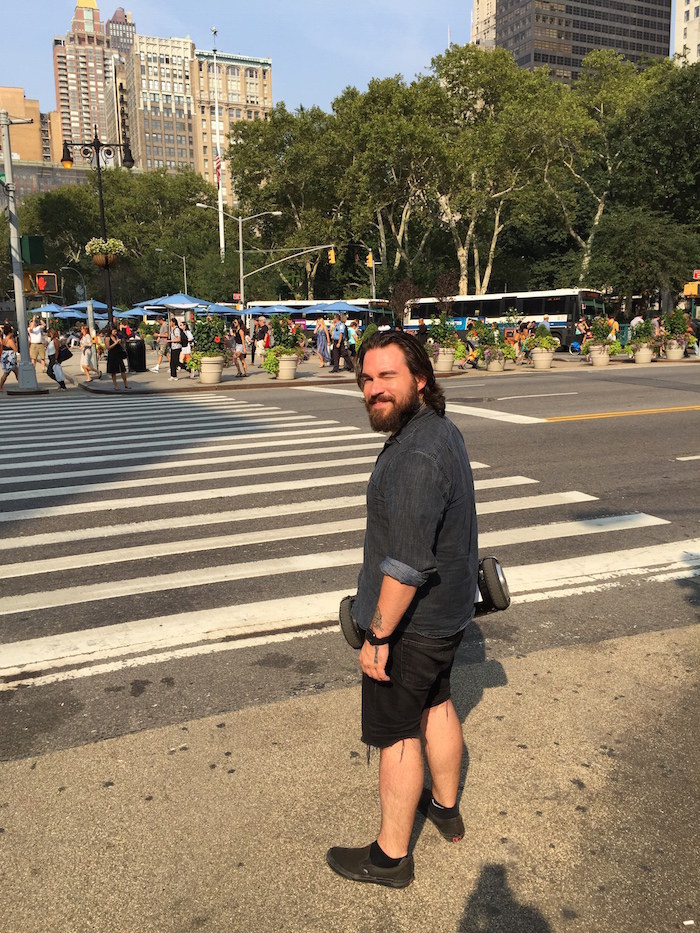 We made our way to Madison Square Park, where we thought we'd have plenty of clear paths to really spread our wings.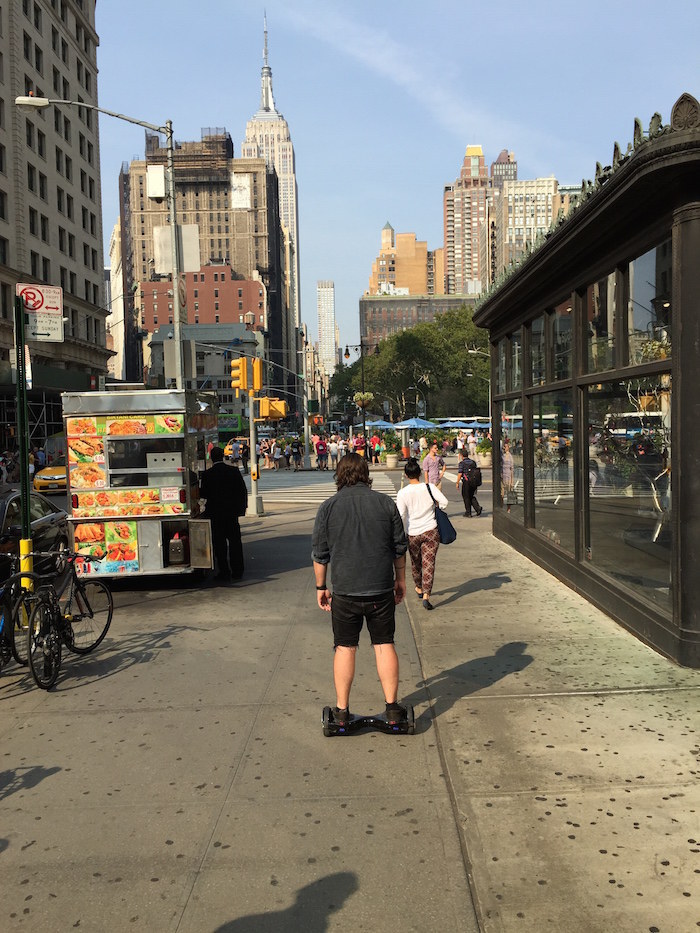 That's when we learned a very simple lesson: When you're on a hoverboard, look where you're going, not at your camera.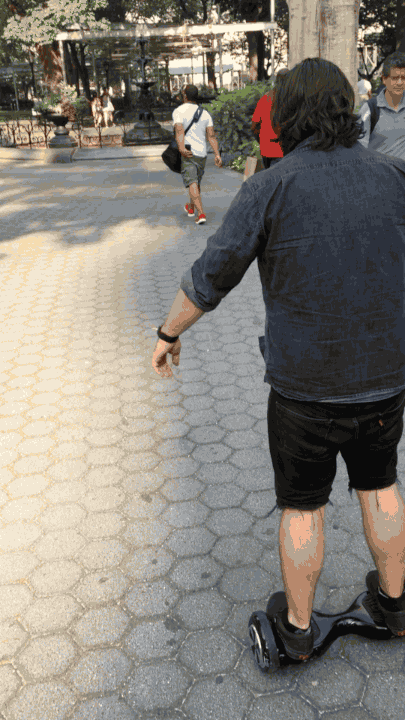 That said, people were very curious about the boards.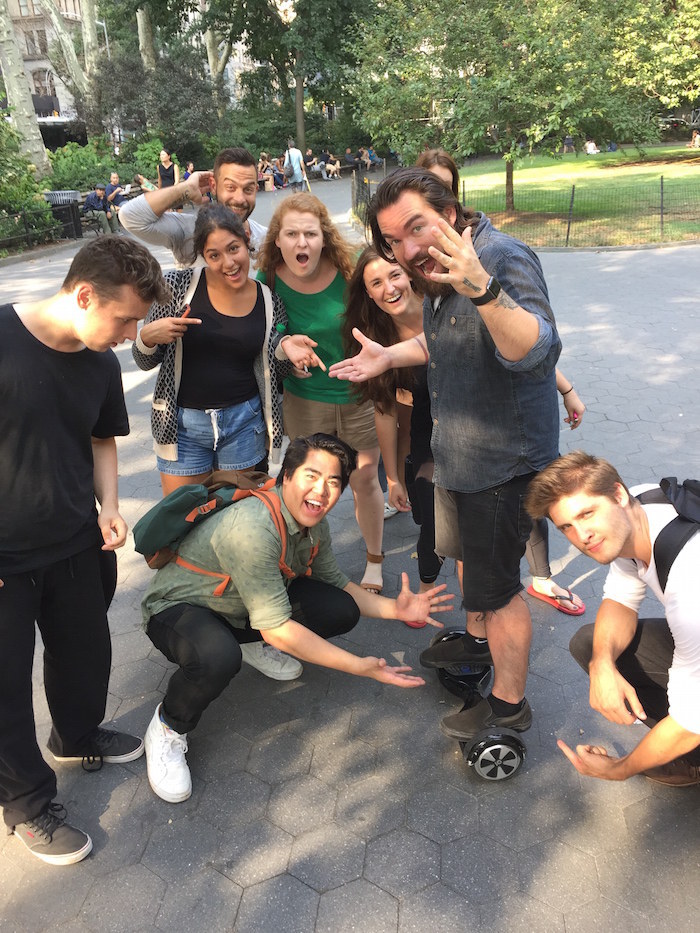 Even dogs were excited about this giant leap forward in locomotive innovation.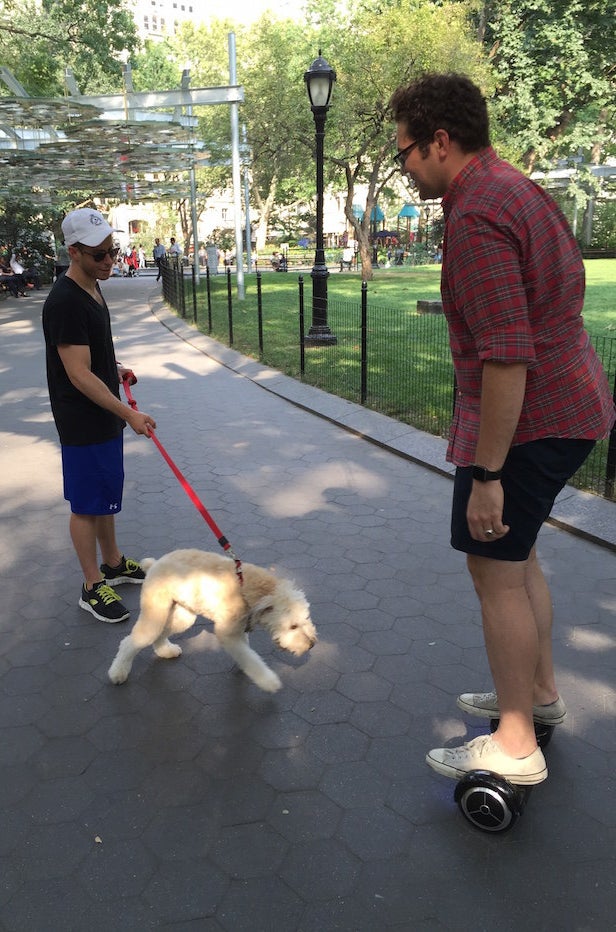 "Hey man, where can I get one?"
Eventually, with a little practice, we became one with the boards under our feet.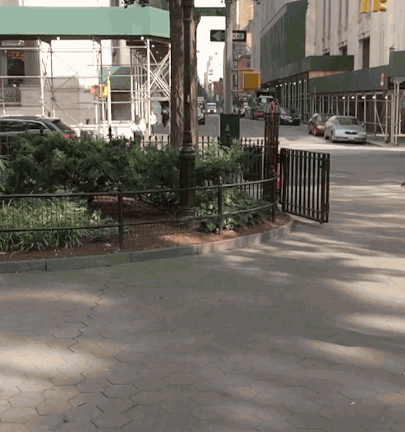 Something inside us had changed.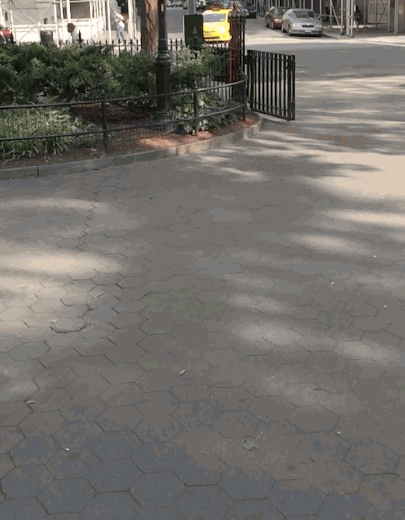 We were like glorious, hovering angels.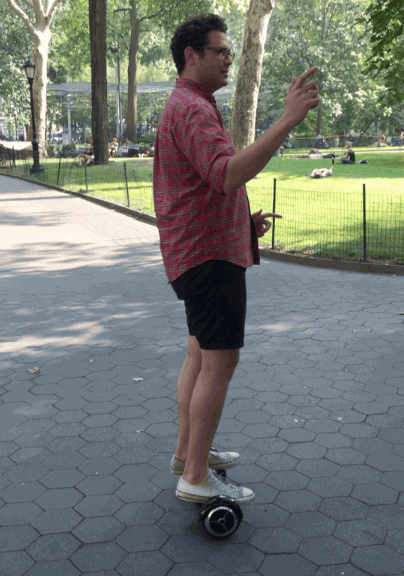 We swore we'd never use our feet to get around again.