Take a moment to figure out if your mouse or trackpad scrolls in the traditional direction, or the "natural" direction.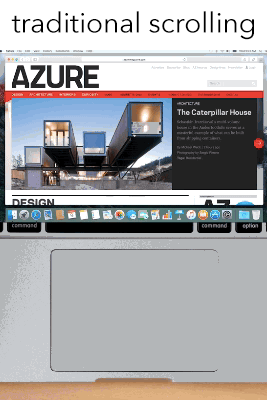 Traditional scrolling means that when you drag down, the top of the page goes up off the screen. "Natural" scrolling, as Apple calls it, means that dragging down brings the top of the page down onto the screen.
Got it figured out? Great! Then just answer this one question: which way does your mouse scroll?
Looks like there are no comments yet.
Be the first to comment!