In Season 6, Episode 11 of The Office, the world is introduced to Recyclops.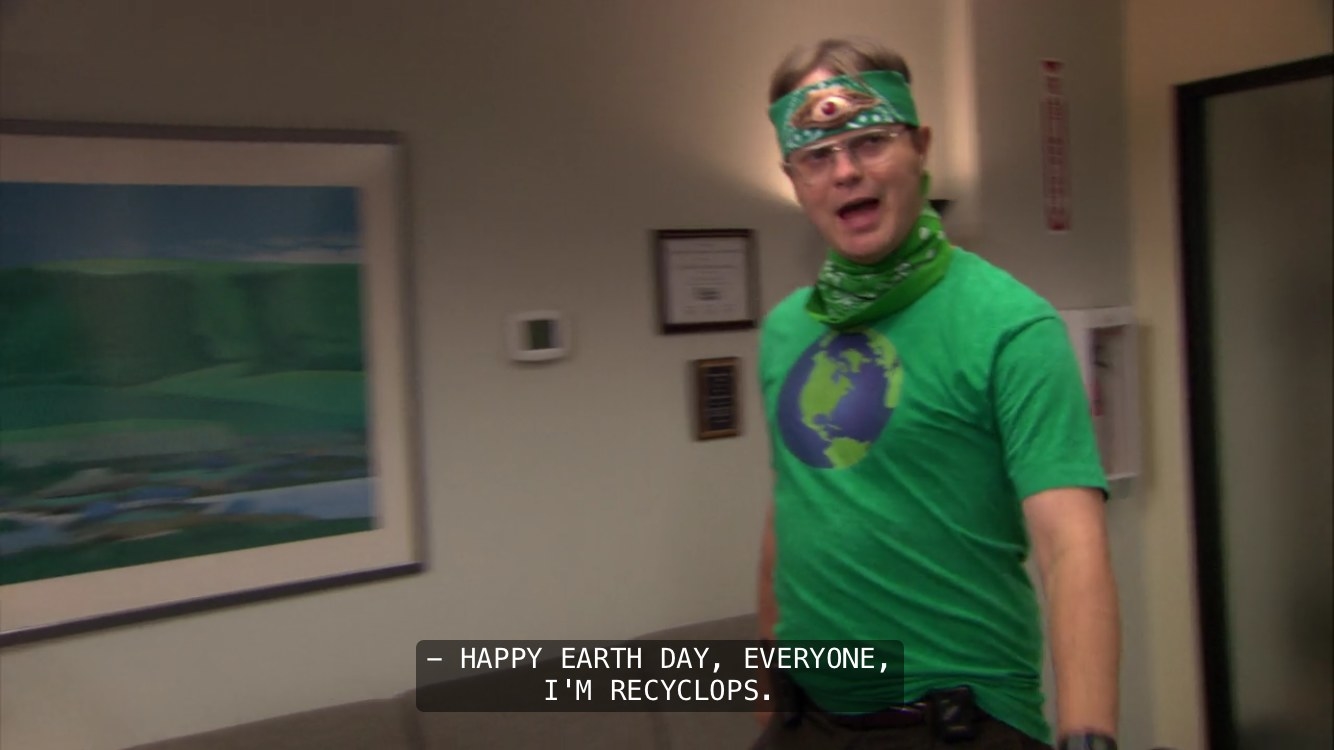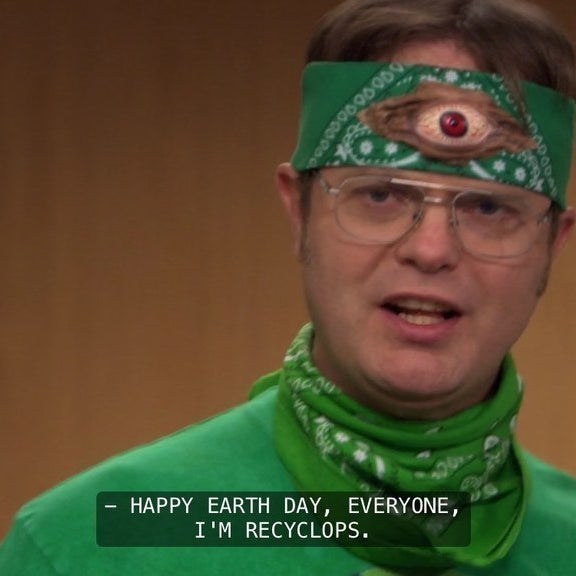 After Recyclops's home planet was destroyed by Polluticorn, he came to Earth.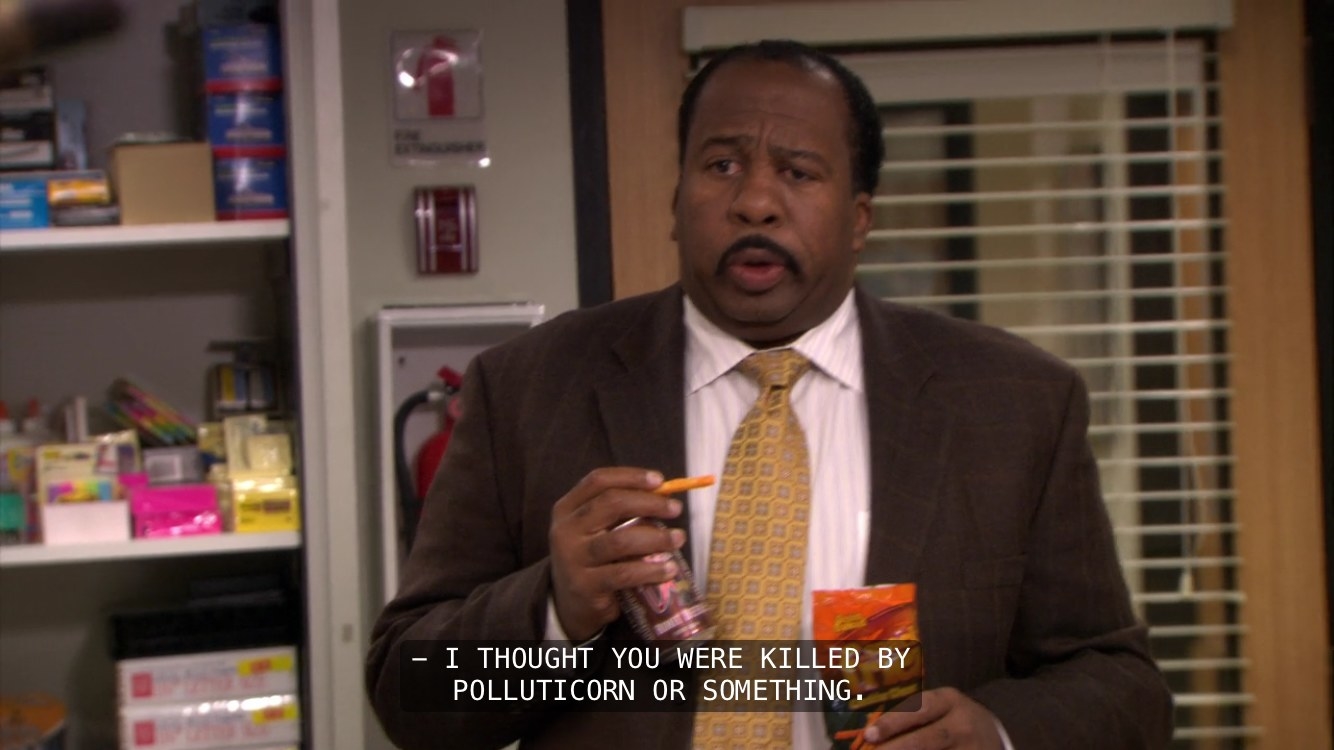 But mostly he was there because of a new corporate policy.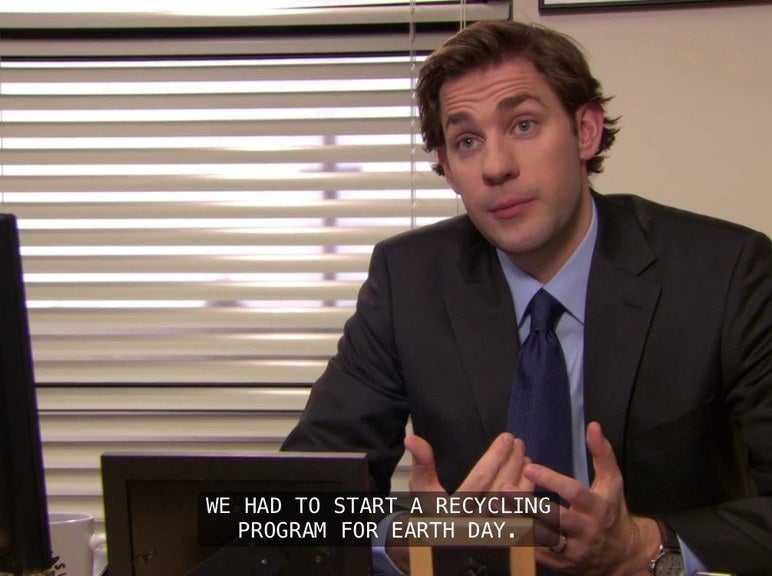 And so the office welcomed Recyclops.
In peaceful times, Recyclops gave simple recycling tips.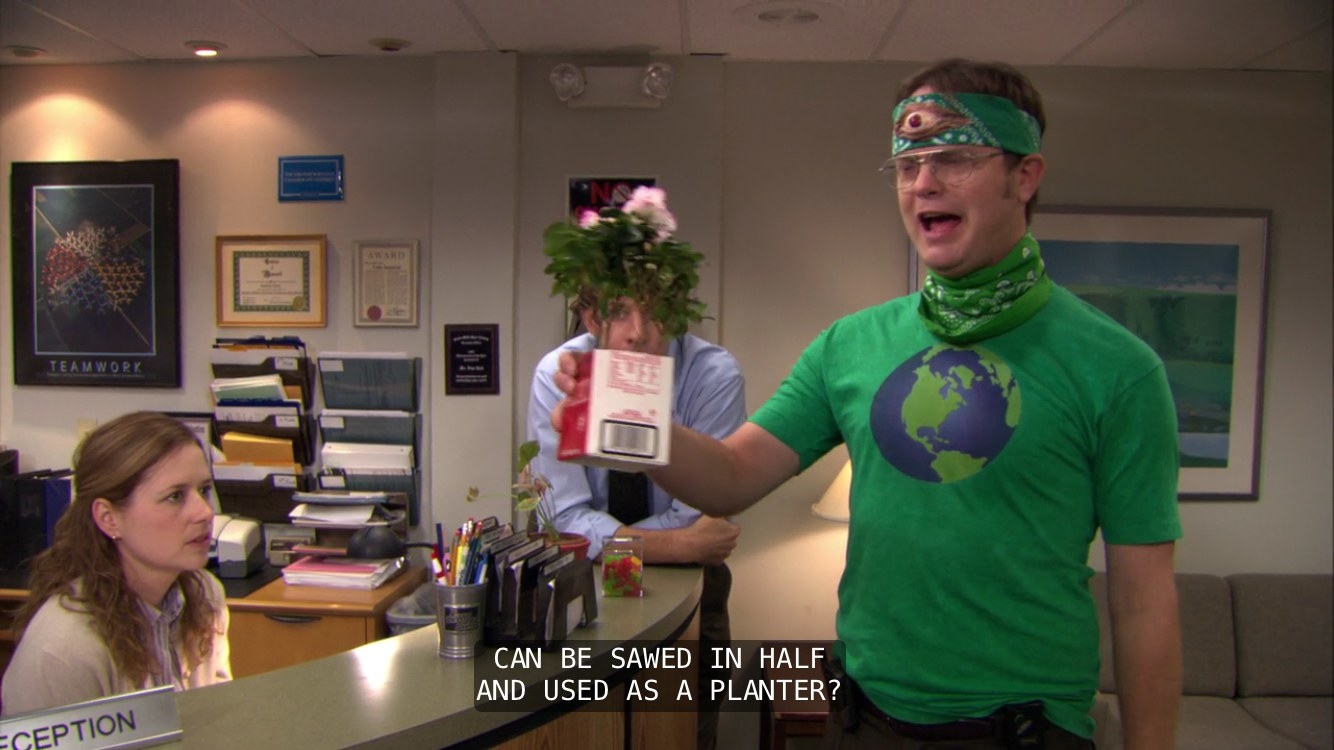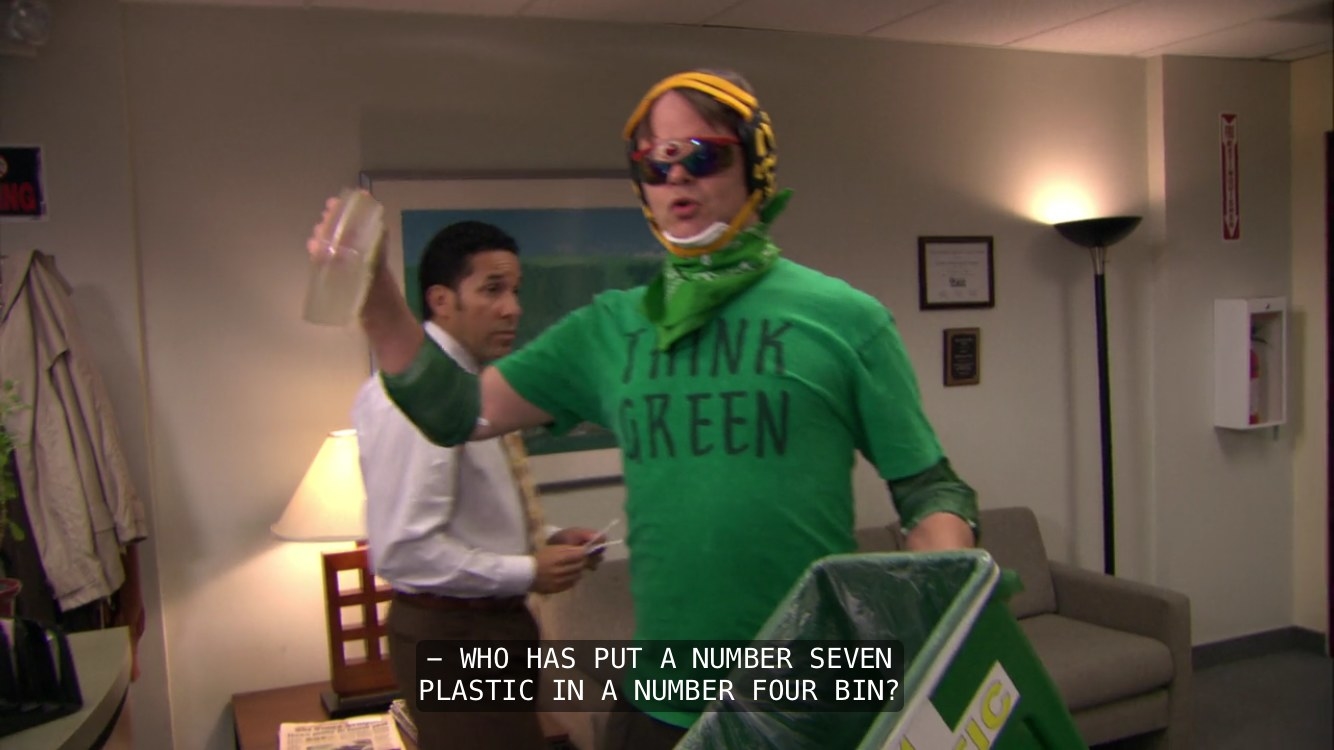 As threats to the environment loomed, Recyclops became more agitated.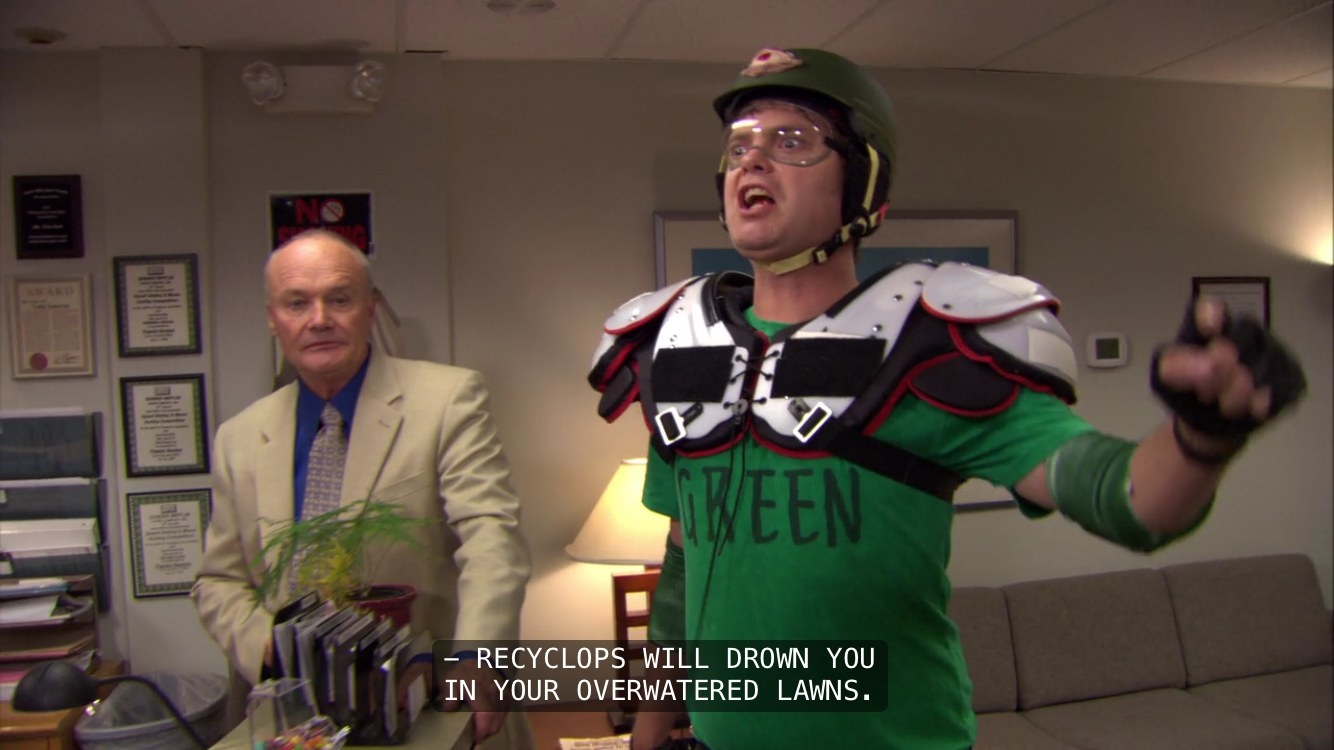 Recyclops declared that all humans were terrible for the environment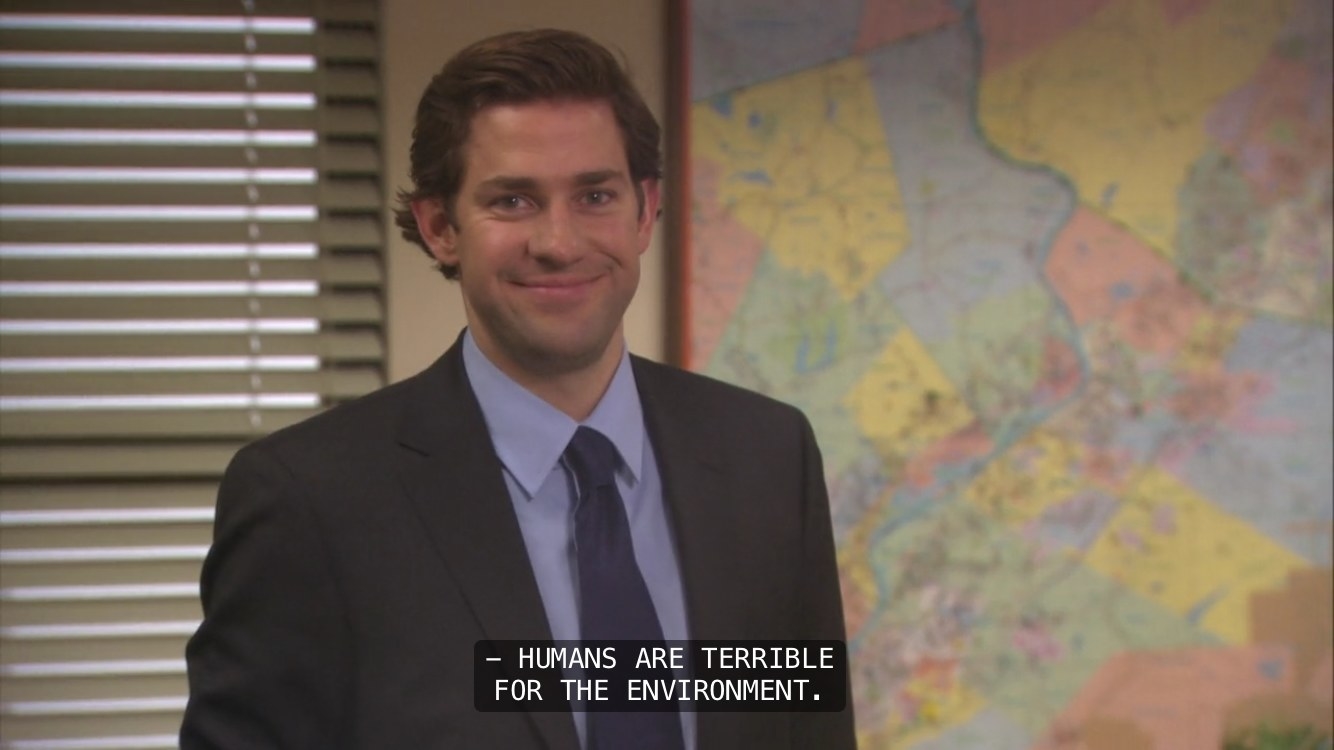 Until one Earth Day, he snapped.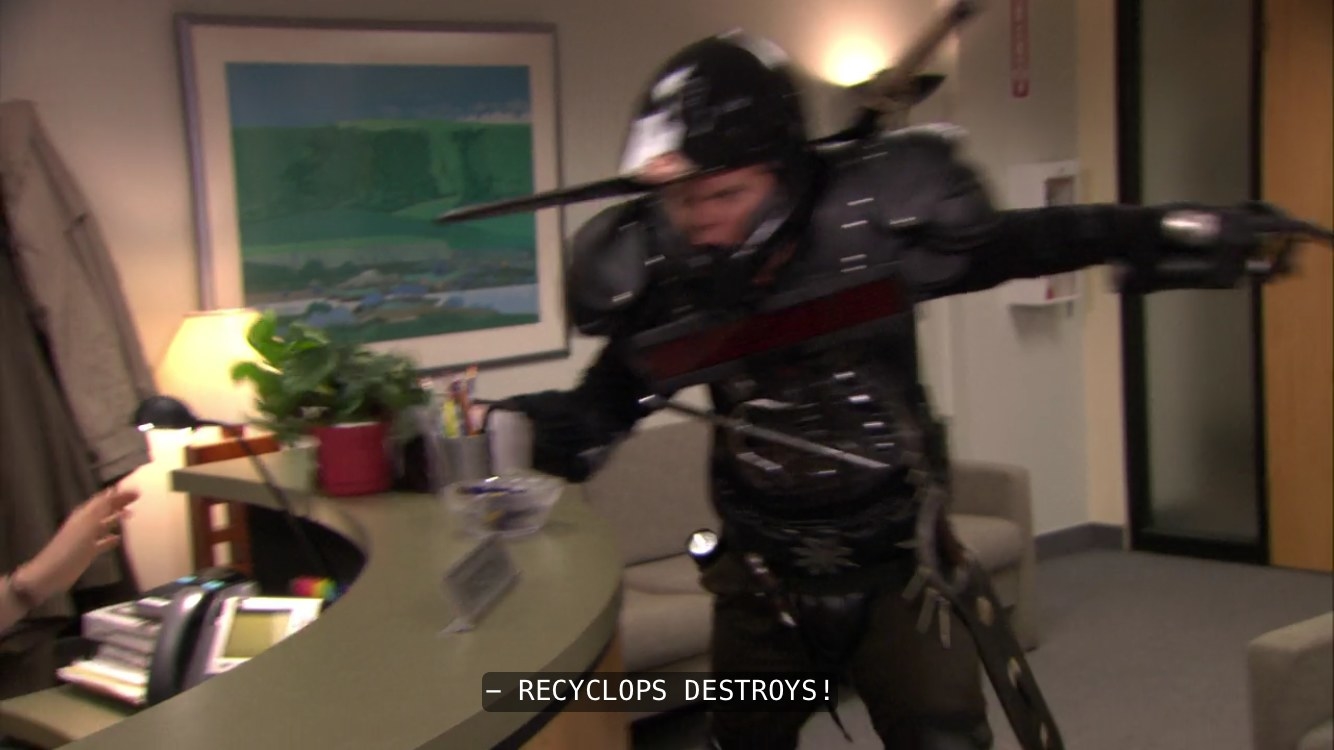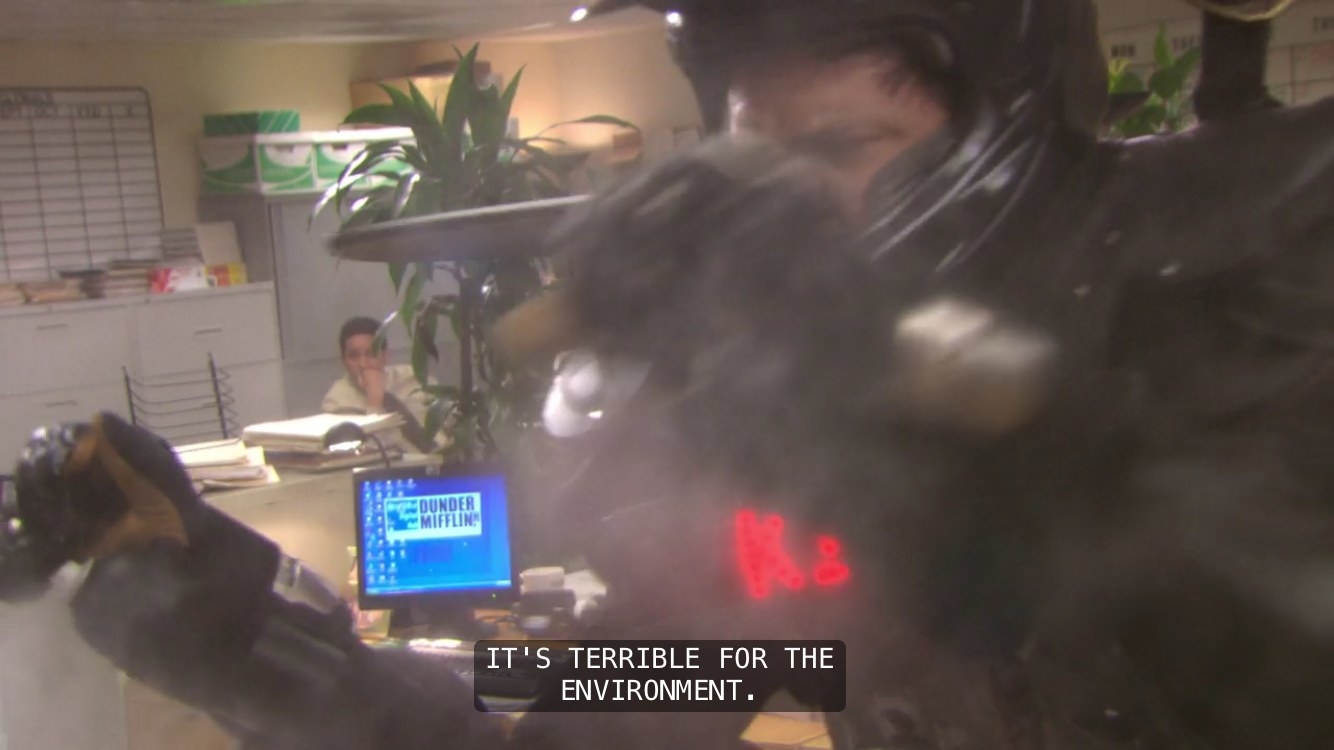 But even though Recyclops went crazy in the end...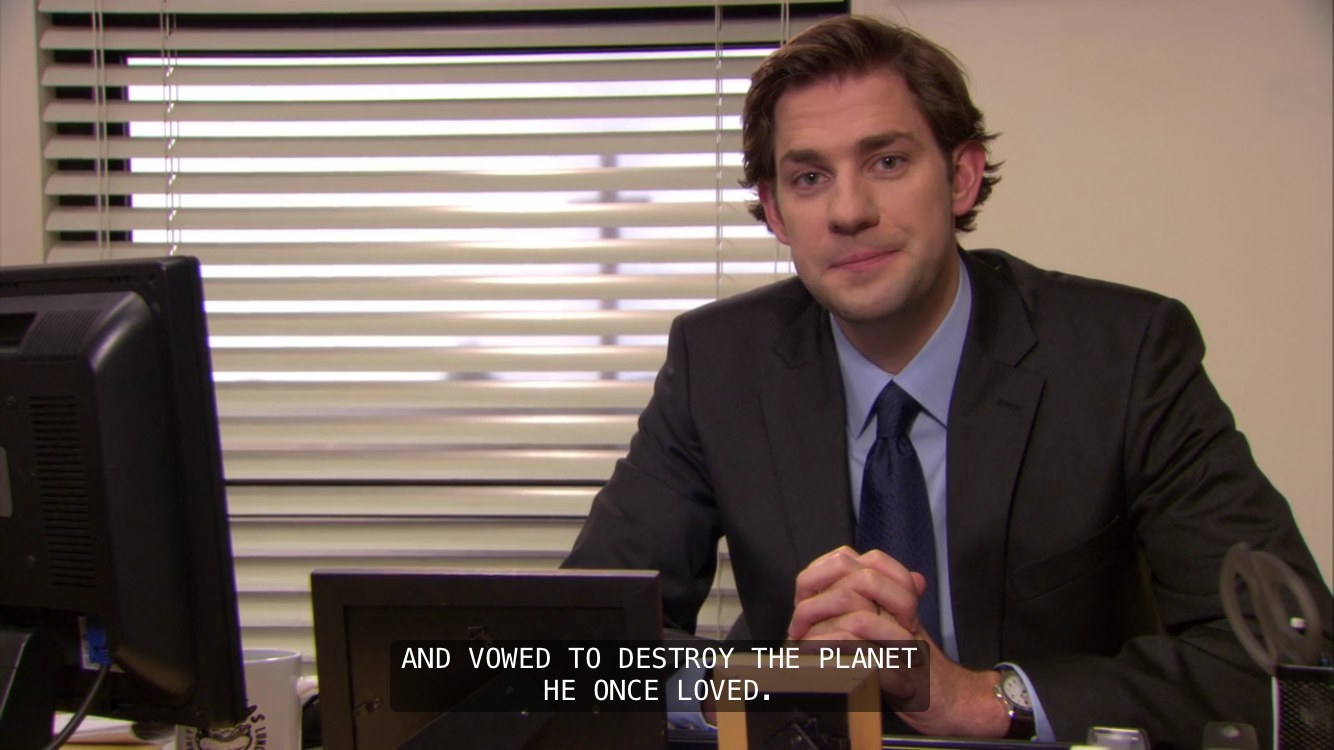 ...Dwight Schrute brought his passion for the environment into work with him every day.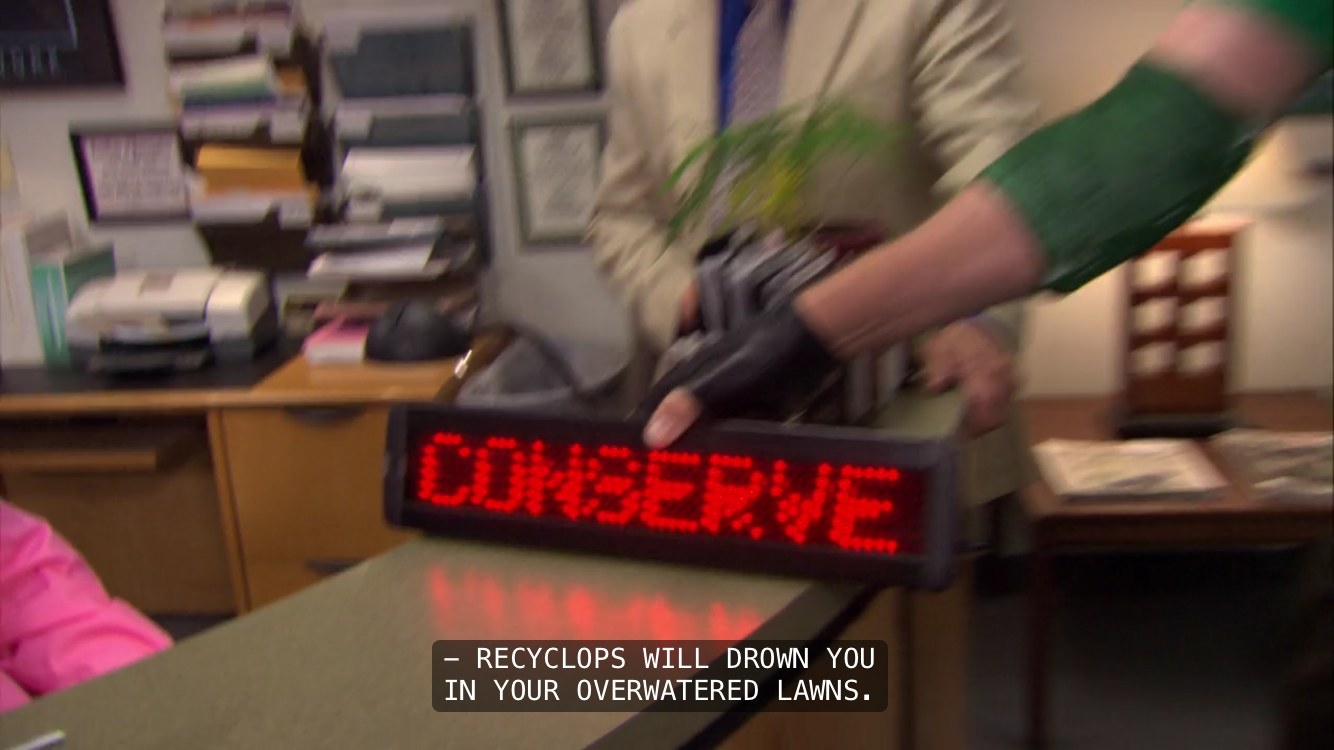 Remember when after Dwight was fired and no one was there to water the plants?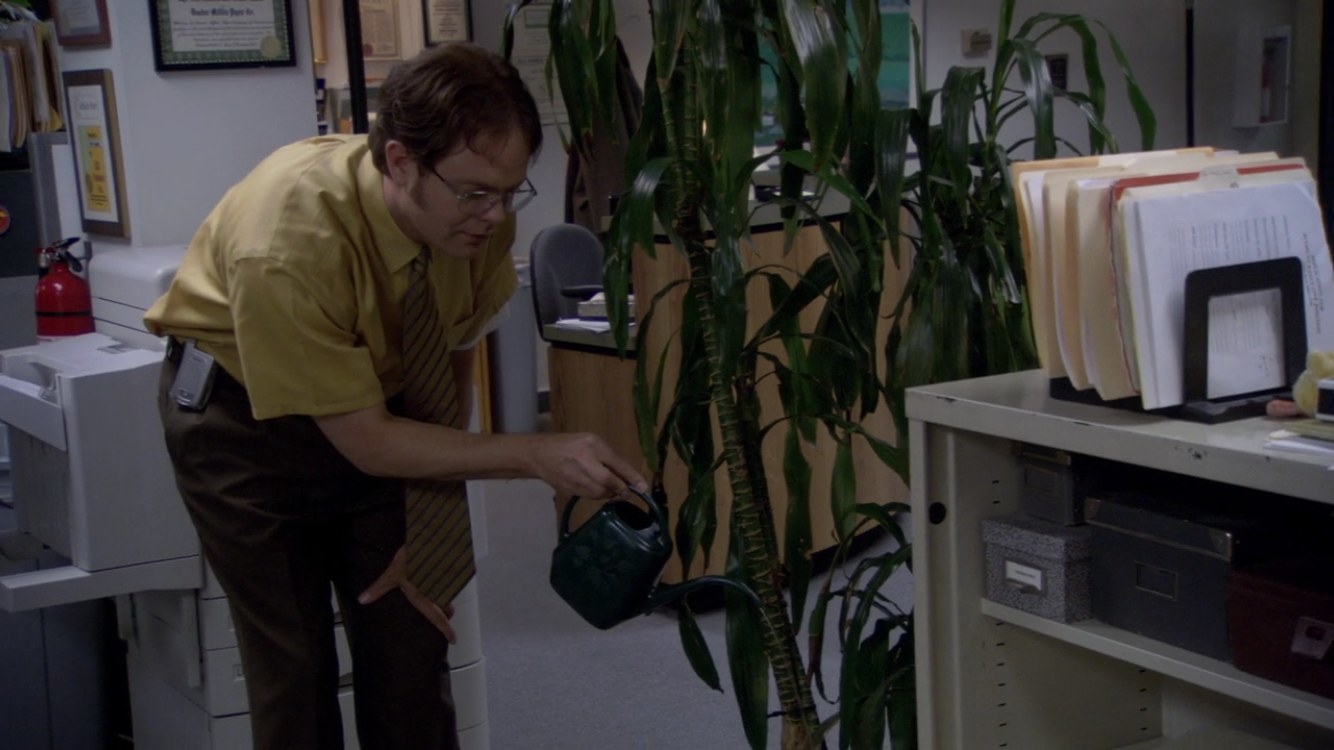 So here's to you Recyclops!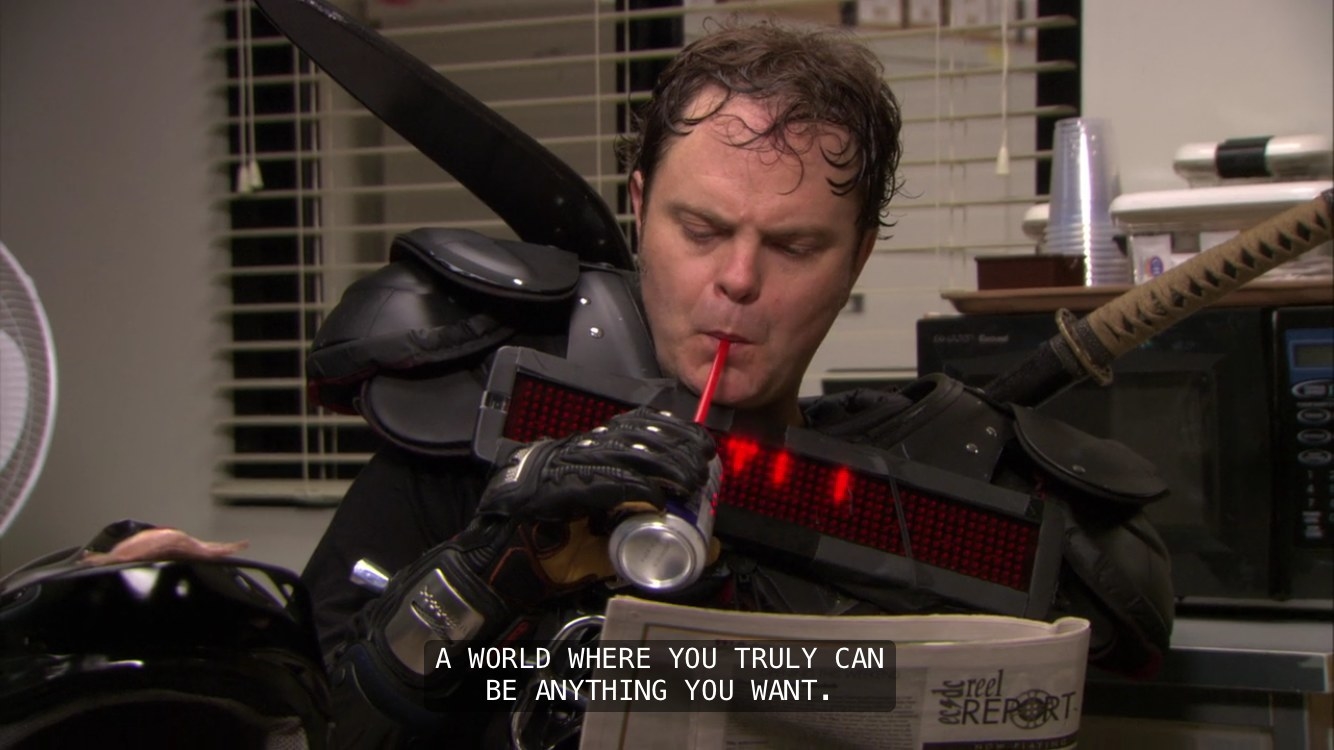 This post was created by a member of BuzzFeed Community, where anyone can post awesome lists and creations.
Learn more
or
post your buzz!