Hi fellow Our Place lovers! If you've been waiting months for the drop of your favorite color of the cult-favorite Always Pan, you're gonna want to read about one of their newest products that has been a total hit amongst the cooks of the internet — the Fully Prepped Bundle ($230).
Ahh isn't she a beaut? Our Place's Walnut Cutting Board is my single most used butcher block in the kitchen. It's gorgeous to look at (hello, American black walnut!), and the natural wood gives your kitchen an overall laid-back earthy feel. It's practically a display piece, which is half the reason it's always on my kitchen counter.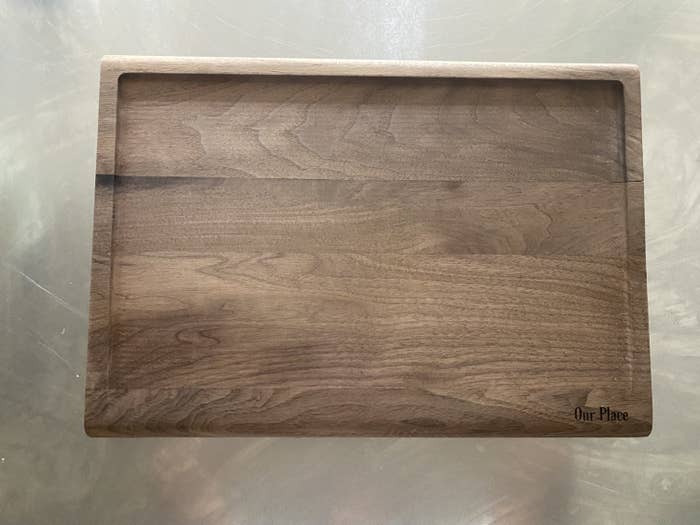 Something I truly love about this cutting board and haven't found in many others? It's ergonomic inlayed design that keeps chopped-up bits and bulky pieces of food from getting swept off onto the counter or the floor. If cleaning up after meal prep is truly the bane of your existence, this will save you tons of time and energy spent picking up little pieces of lettuce.
This feature is particularly helpful when dealing with juicier fruits and veggies as well as cheese that are stored in brine (I know, my feta obsession is showing). No matter if you're making a pico de gallo or just cutting up some jarred mozzarella for a simple summer salad, this design is a total lifesaver. It traps juices in little divot around the rim of the cutting board and prevents any liquid from running off, as it might with a regular cutting board.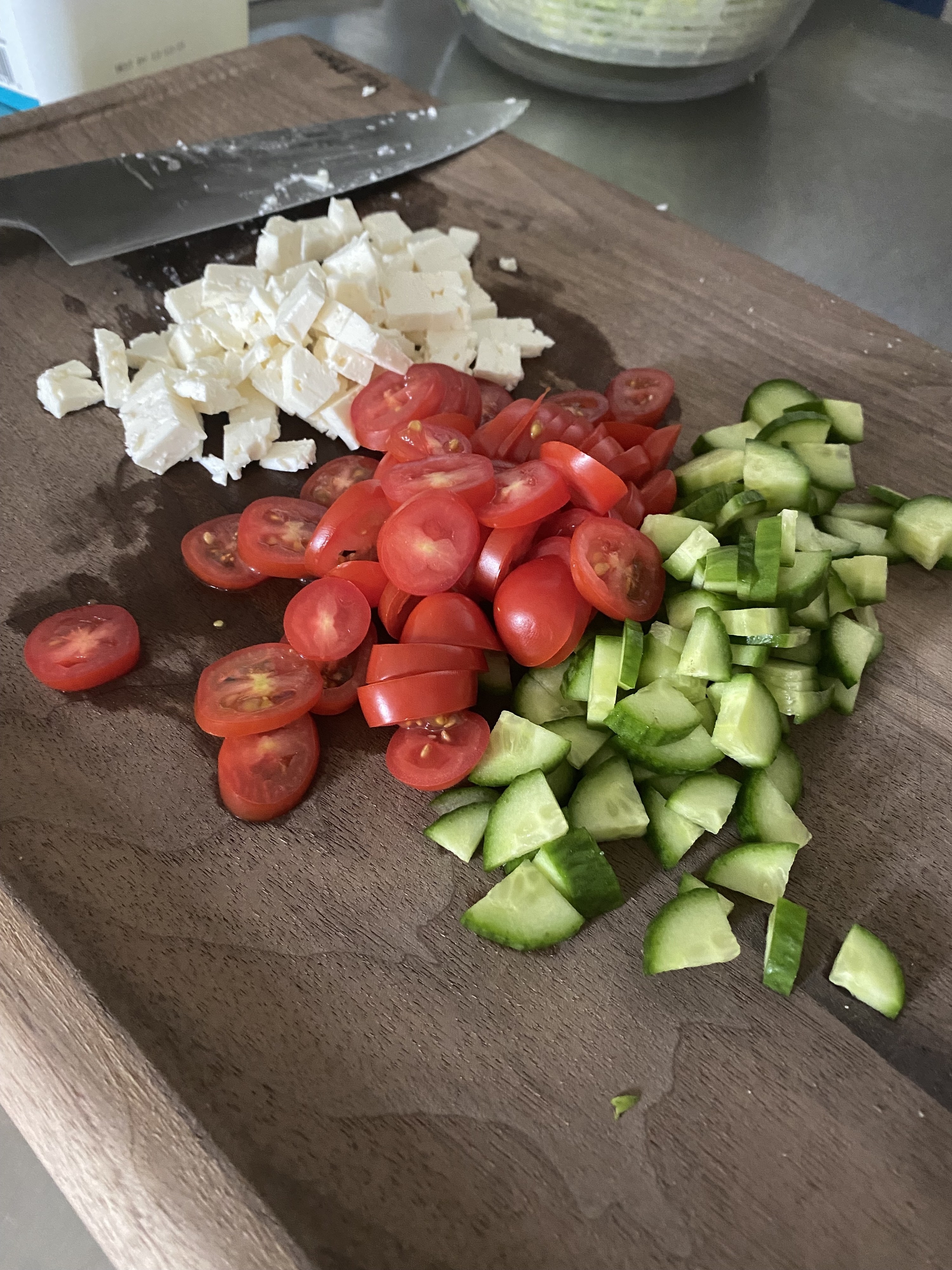 Now for the piece de resistance of this Our Place review: the Knife Trio that has helped me improve my chopping skills tenfold. This knife set gives way to sturdy slicing, mincing, and garlic smashing with all the ease of a knife brand that's been around for years even though it's brand-spankin' new!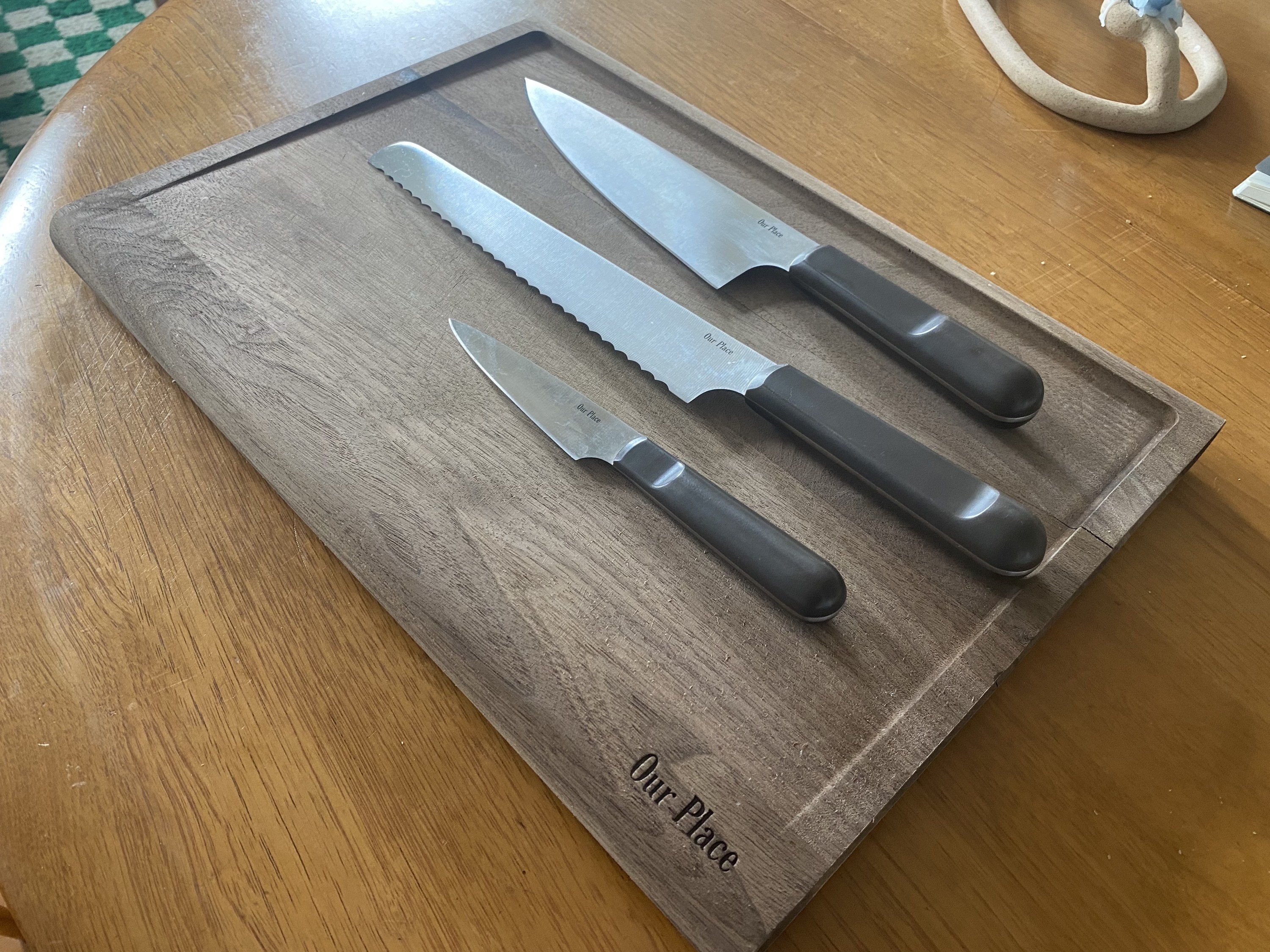 I use the chef's knife for almost everything, including chopping up sturdy greens like kale, escarole, and chard all without having to grab a larger cutting board because the Our Place Walnut cutting block keeps everything in one place.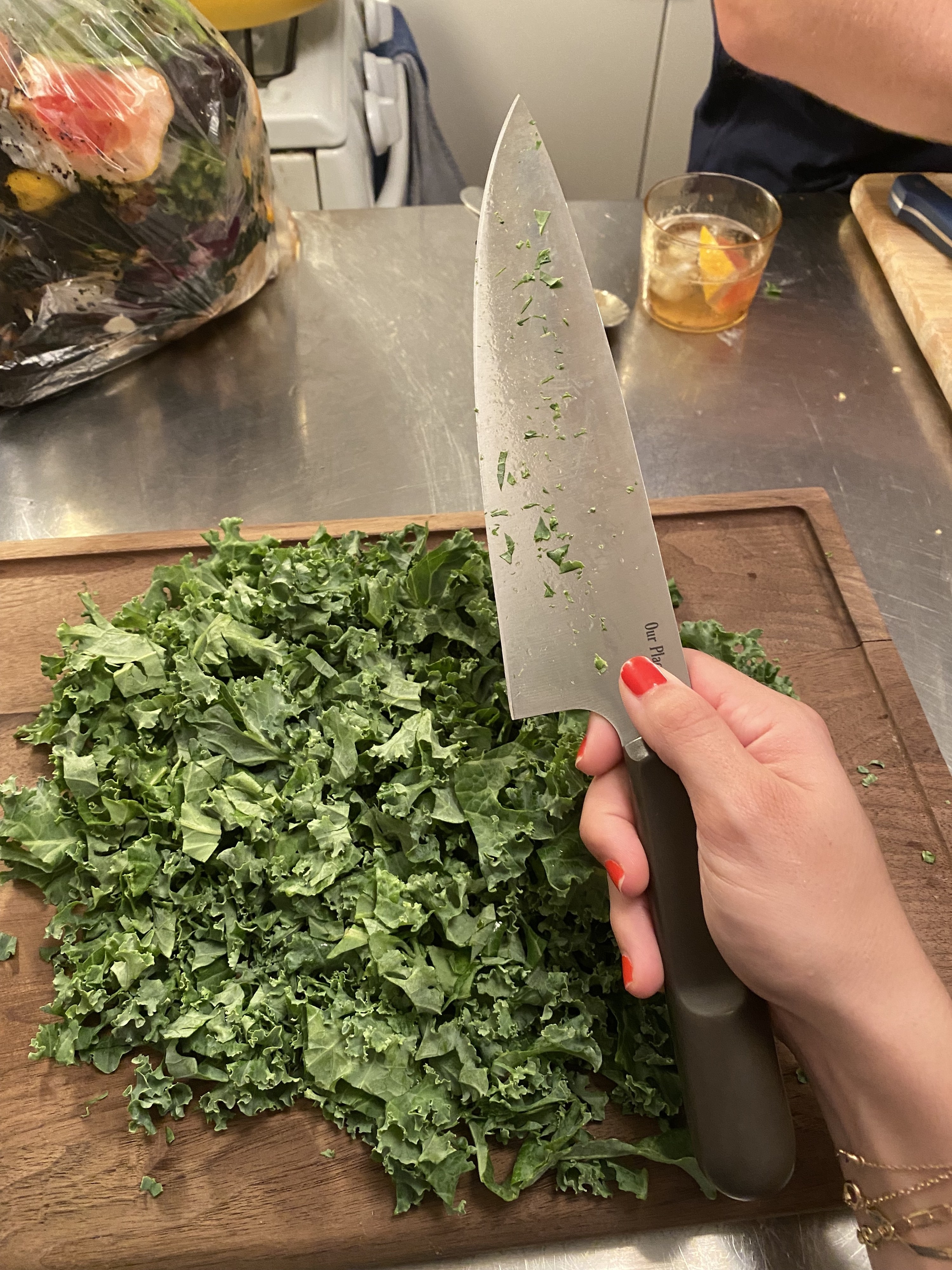 It's perfect for slicing smaller veggies like mini cucumbers with all the precision of a large utility-style knife. It features a full-tang blade design for perfect weight and balance, which really shows through when you're doing any sort of rapid mincing, as I frequently am when trying to get dinner ready in a pinch.
The chef's knife is also ideal for a quick slicing job when I'm looking to toast some croutons for a salad...
...or quickly core and slice up an apple!
The serrated knife is great for easily slicing pieces of bread. Although the bread I typically go for at the market is often pre-sliced, it comes in handy for separating frozen hamburger buns or potato rolls, as well as halving English muffins and individual pieces of pita for quick and efficient sandwich making.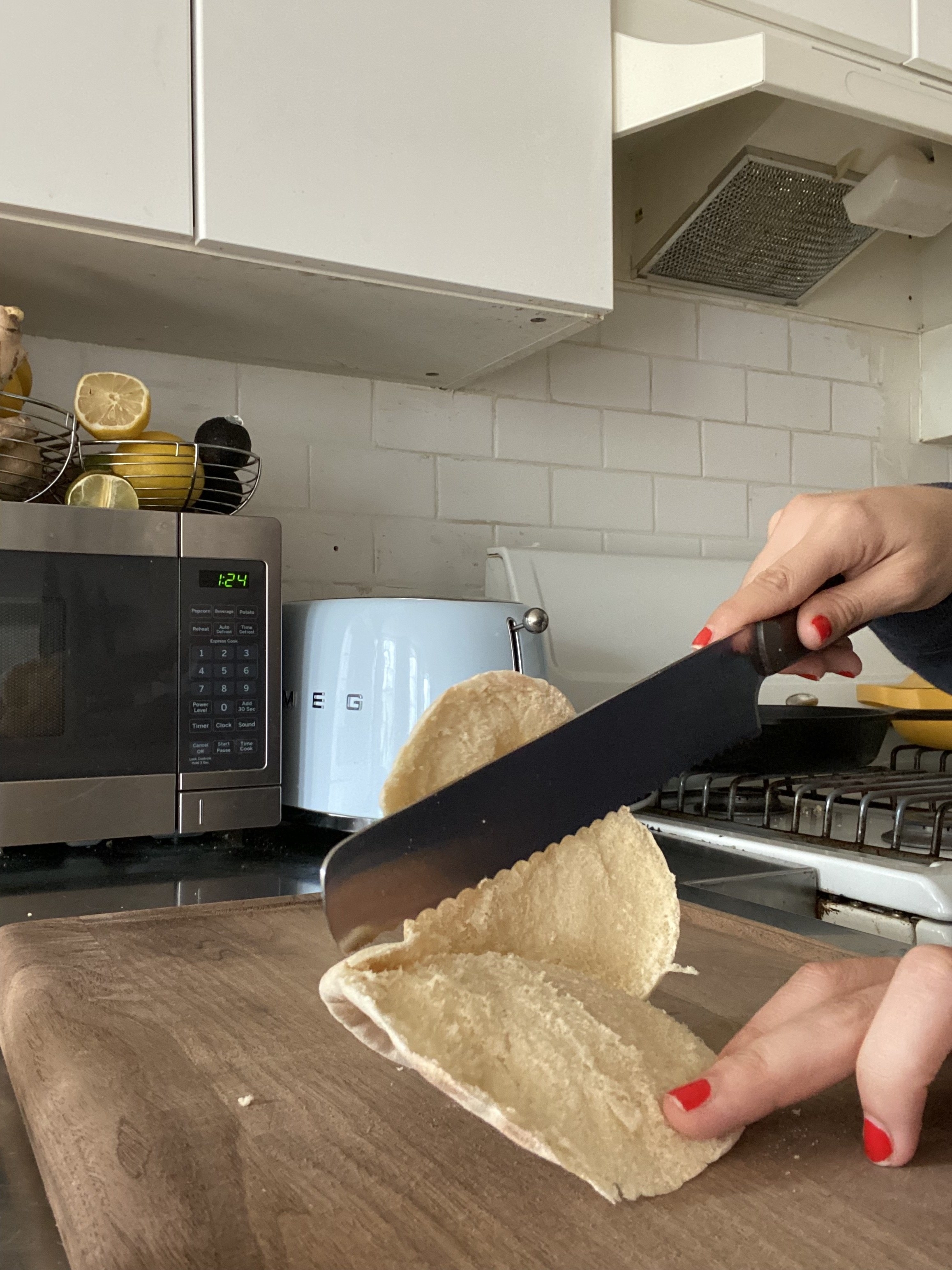 When it comes to the paring knife, I'd say the best fit for getting a quick wedge of citrus for a cocktail, mocktail, or anything in between. I also use it on a smaller cutting board when deboning different types of meat or fish, as well as doing a taking the skin off legumes or mincing garlic.