La piloto improvisada fue la vedette Victoria Xipolitakis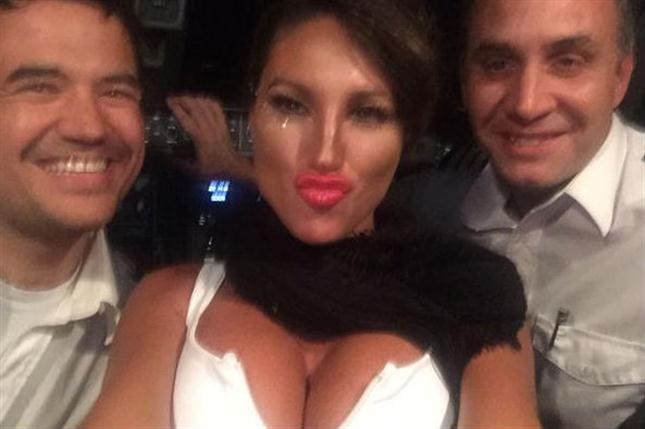 Fue en un vuelo de cabotaje de la aerolínea Austral entre las ciudades de Buenos Aires y Rosario
Y fue todo risas hasta que ese video salió a la luz
Fue difundido por el programa de noticias Telenoche, en uno de los canales con más audiencia del país, El Trece.
La aventura (obviamente) no tuvo final feliz
Aerolíneas Argentinas informó que los dos pilotos y la vedette serán denunciados en función del artículo 190 del Código Penal, que señala: "Será reprimido con prisión de dos a ocho años el que, a sabiendas, ejecutare cualquier acto que ponga en peligro la seguridad de una nave, construcción flotante o aeronave. Si el hecho produjere naufragio, varamiento o desastre aéreo, la pena será de seis a quince años de reclusión o prisión".
This post was created by a member of BuzzFeed Community, where anyone can post awesome lists and creations.
Learn more
or
post your buzz!