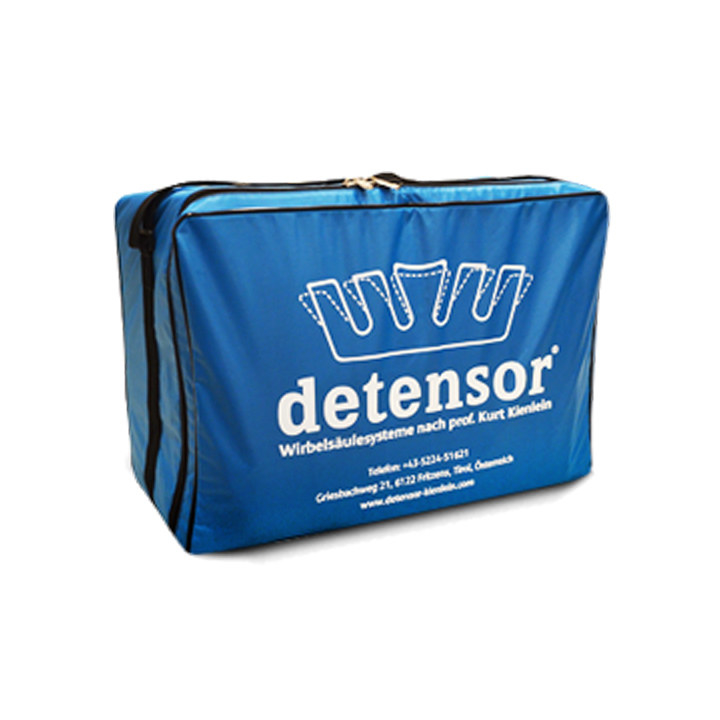 More than two dozen dissertations and over 160 scientific articles have been produced in support of the principles of the unique method and treatment. The findings indicate that the Detensor is the most efficient and cost-effective type of treatment on the market today. Its simplicity is a strong reason for choosing the Detensor method. It allows back pain sufferers to simply sleep away back pain.
In the United States, an estimated 31 million people suffer from back pain. One in two complain of back pain at some level each year. One-third of adult Americans have visited the doctor with symptoms of back pain during the last five years. For many of these back-pain victims, there may be no single answer about the cause of the pain. A sedentary lifestyle is a key reason, as is the tendency of people to sit at work, followed by sitting to watch television when not working. Other causes of pain include nutritional problems, poor lifting habits and posture.

The newly established US distributor's office is located in Warminster PA. As the product availability is strengthened and the installation of the product progresses, the general public, manual therapists and chiropractic authorities and institutions will be kept informed. The professionals in the United States will join those in many other countries as part of their patient care plans daily.

This post was created by a member of BuzzFeed Community, where anyone can post awesome lists and creations.
Learn more
or
post your buzz!