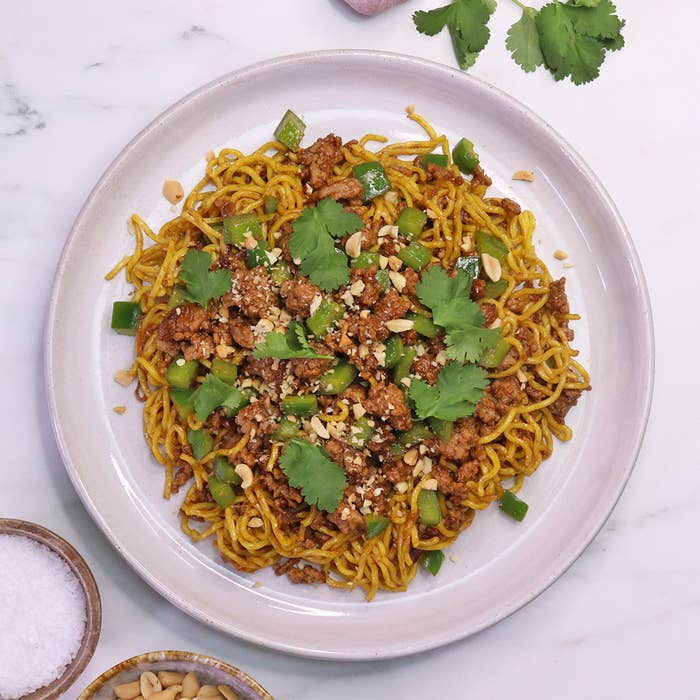 Ingredients
¼ cup peanut oil
1 large red onion, thinly sliced
2 garlic cloves, minced
700g Australian pork mince
2 tbsp brown sugar
½ cup hoisin sauce
1 small green capsicum, diced
500g thin egg noodles, cooked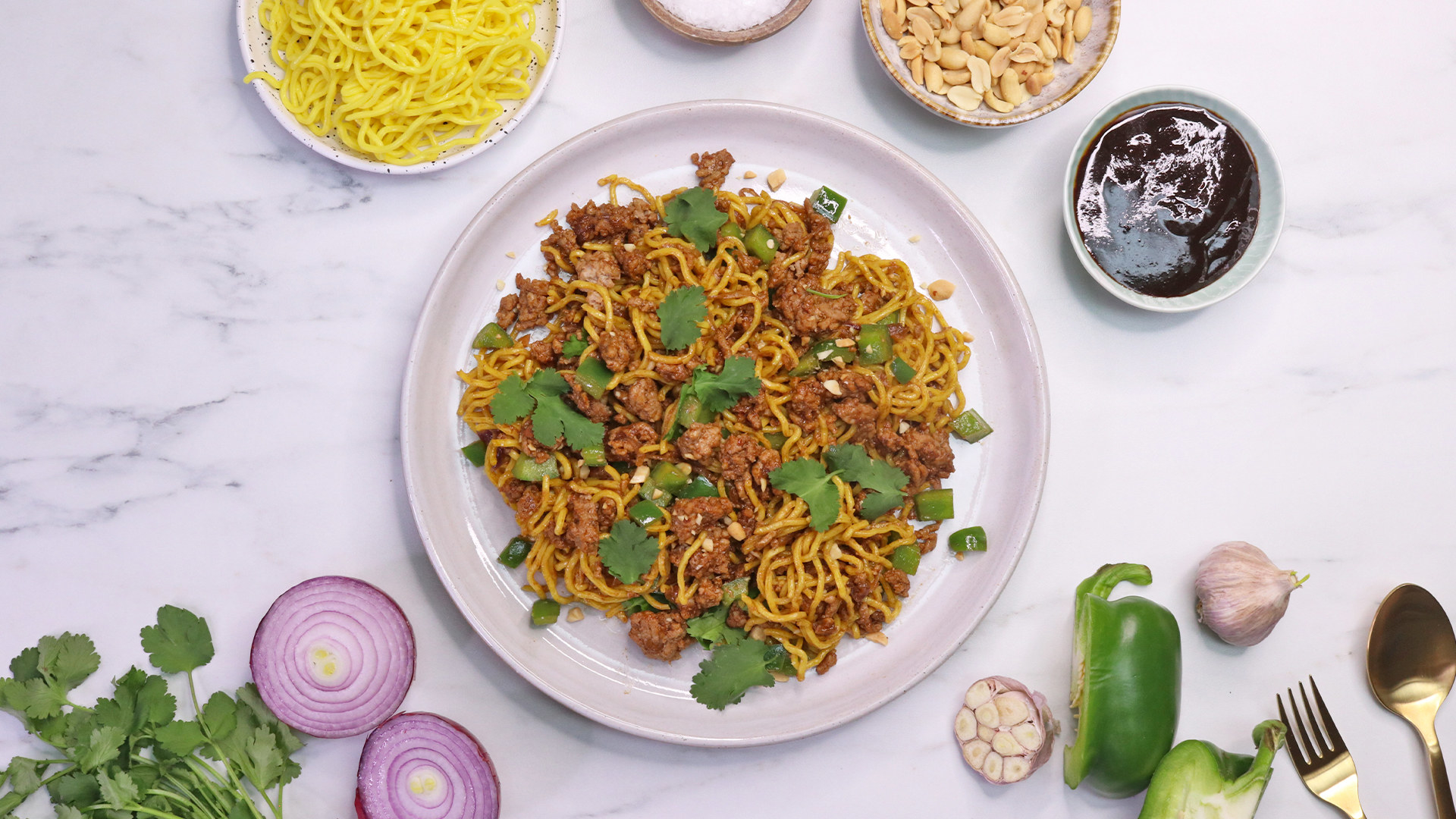 To Garnish
⅓ cup roasted salted peanuts, crushed

A handful of coriander leaves
Method
STEP 1: In a large frying pan over medium heat, heat peanut oil. Cook onions, garlic and pork mince for 15 minutes or until caramelised.
STEP 2: Increase the heat to high and sprinkle the pork with brown sugar and hoisin sauce, letting it melt until the pork pieces are sticky and caramelised.
STEP 3: Stir through the capsicum pieces and the egg noodles into the pork mince and gently stir through to coat the noodles with the sauce and pork.
STEP 4: To serve the pork noodles, sprinkle with peanuts and fresh coriander leaves.
STEP 5: ENJOY!