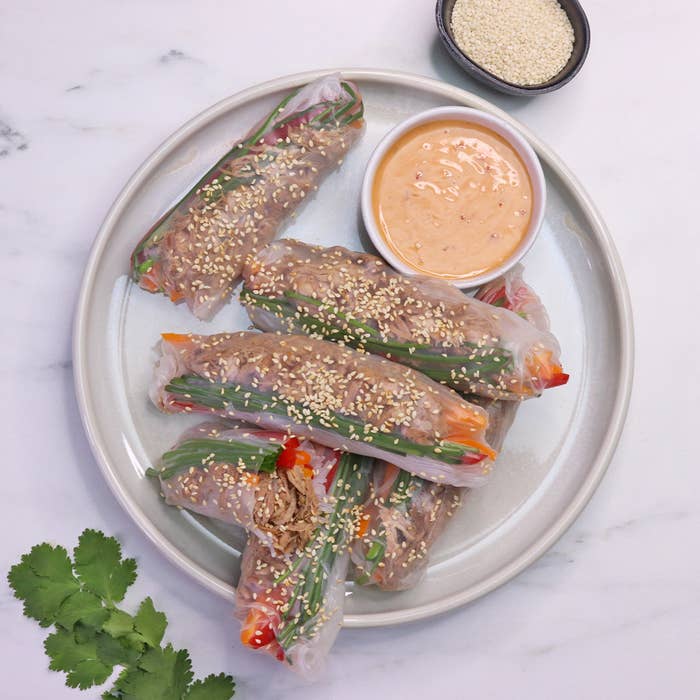 Ingredients
100g dry vermicelli bean noodles

10 large rice paper wrappers

500g cooked pulled pork
1 large carrot, peeled, cut into matchsticks
1 yellow capsicum, cut into matchsticks
1 red capsicum, cut into matchsticks
2 bunches (20g) fresh chives
1/4 cup white sesame seeds, toasted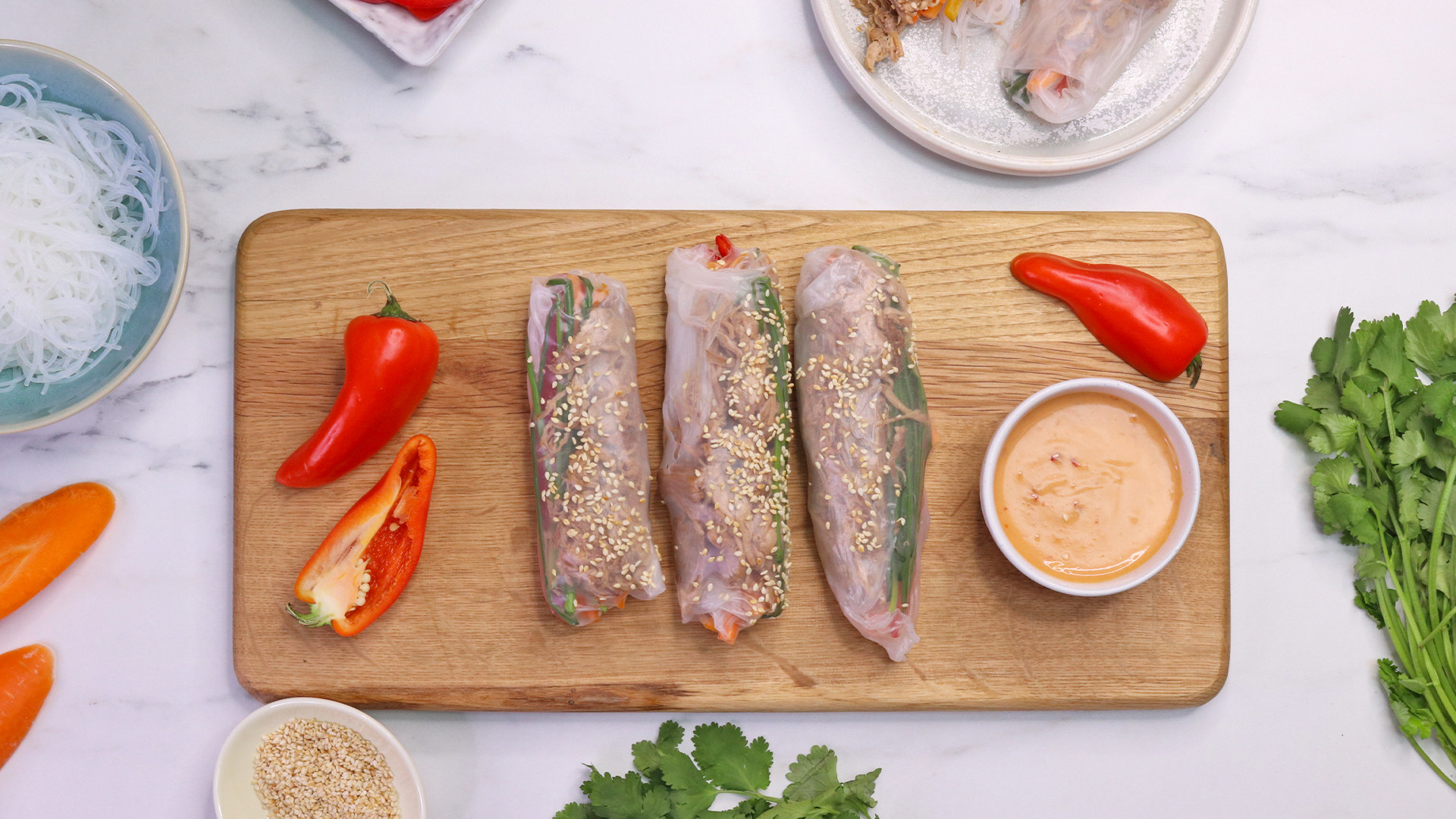 Sweet Chilli Peanut Sauce
2 tbsp salted peanut butter

1/2 cup mayonnaise
1/4 cup sweet chilli sauce
1 tbsp water
Method
STEP 1: To make the peanut chilli sauce, in a mixing bowl, mix peanut butter, mayonnaise, sweet chilli sauce and water. Set aside for serving.
STEP 2: Place vermicelli in a large bowl, cover with boiling water and sit for 5 minutes. Drain and rinse cold running water. Set aside for assembling.
STEP 3: To assemble the rice paper rolls, dip rice paper wrappers in a large bowl of warm water, sit for 20 seconds or until the wrapper is soft but still firm to handle, then lay it on a non stick chopping board.
STEP 4: To build the roll, top with a small handful of noodles, carrot, yellow capsicum, red capsicum, chives and pulled pork. Carefully roll up, enclosing both sides first, then rolling forward to form a log. Sprinkle toasted sesame seeds on the rice paper rolls.
STEP 5: Serve with sweet chilli peanut sauce.
STEP 6: ENJOY!