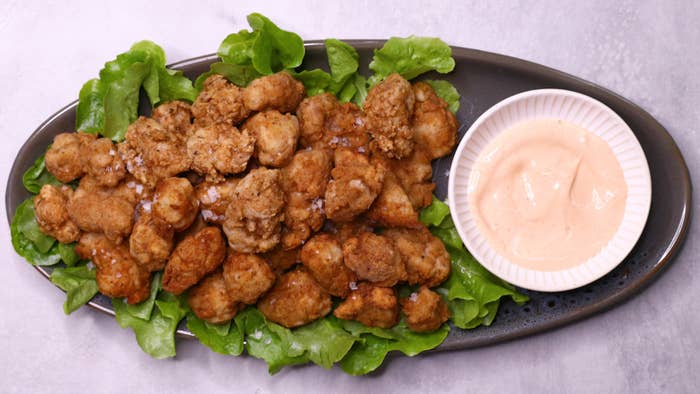 Ingredients:
400g pork tenderloin
1 cup buttermilk
1 cup plain flour
1 tsp paprika
1 tsp onion powder
1 tsp garlic powder
1 tsp dried thyme
1 tsp cayenne pepper
1 tsp salt
1 tsp pepper
750ml canola oil
To Serve:
Salt to taste
2 tbsp spicy mayonnaise
Method:
STEP 1: Heat canola oil in a medium saucepan over low heat.
STEP 2: Using a sharp knife, dice the pork into cubes, approximately 2cm thick.
STEP 3: Add diced pork to a bowl and coat with buttermilk. Allow to sit for 10 minutes.
STEP 4: In a separate bowl, add flour, paprika, onion powder, garlic powder, thyme, cayenne pepper, salt and pepper. Whisk to combine.
STEP 5: Add the diced pork into the flour mixture and toss to coat evenly.
STEP 6: In small batches of 3-4 pieces, fry the coated pork in oil for 2 minutes using a timer to ensure accuracy. They should be nice and golden brown. Using a slotted spoon, scoop the pork out of the oil and lay to dry on a paper towel.
STEP 7: Repeat the frying process until all pork pieces are cooked all the way through.
STEP 8: Serve with a sprinkle of salt and spicy mayonnaise for dipping.
STEP 9: Enjoy!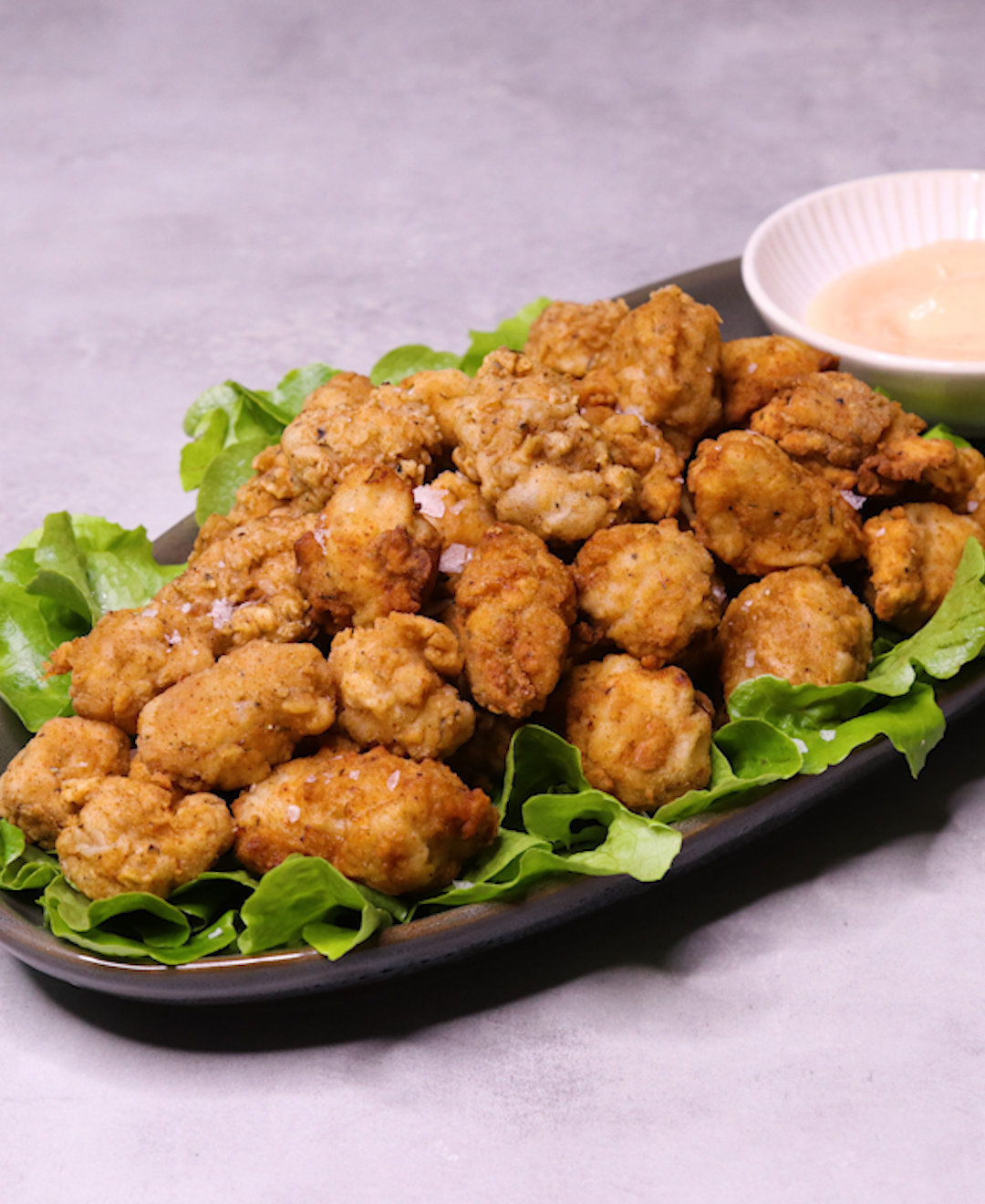 Note:
Use a slotted spoon to suspend the pork pieces in the oil, so that they don't touch the bottom of the pan. This will prevent the coating from over-cooking or burning.