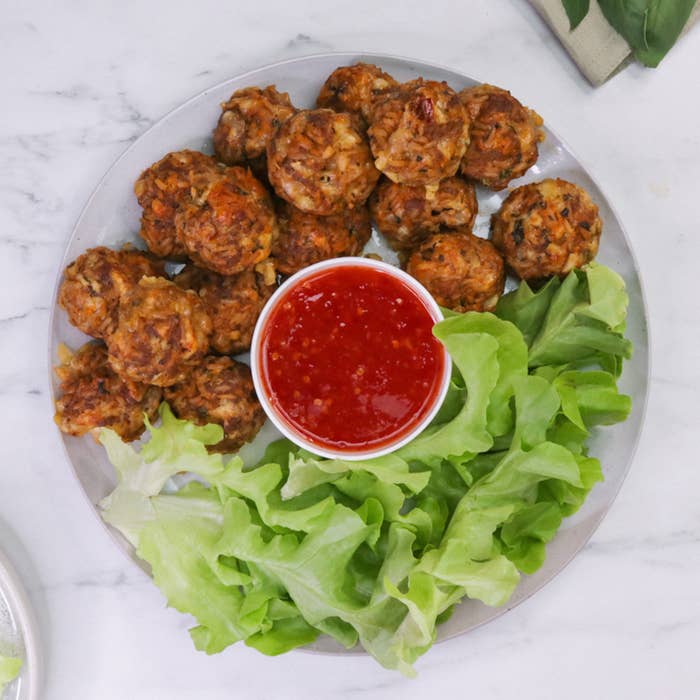 Ingredients
500g Australian pork mince

1 large carrot, peeled, finely grated
250g tomato & basil flavoured rice **see note
2 teaspoons salt
¼ cup basil leaves, finely chopped
1 cup grated mozzarella
Cracked pepper, to taste
To serve
1 iceberg lettuce, separated into cups
1/2 cup sweet chilli sauce (optional)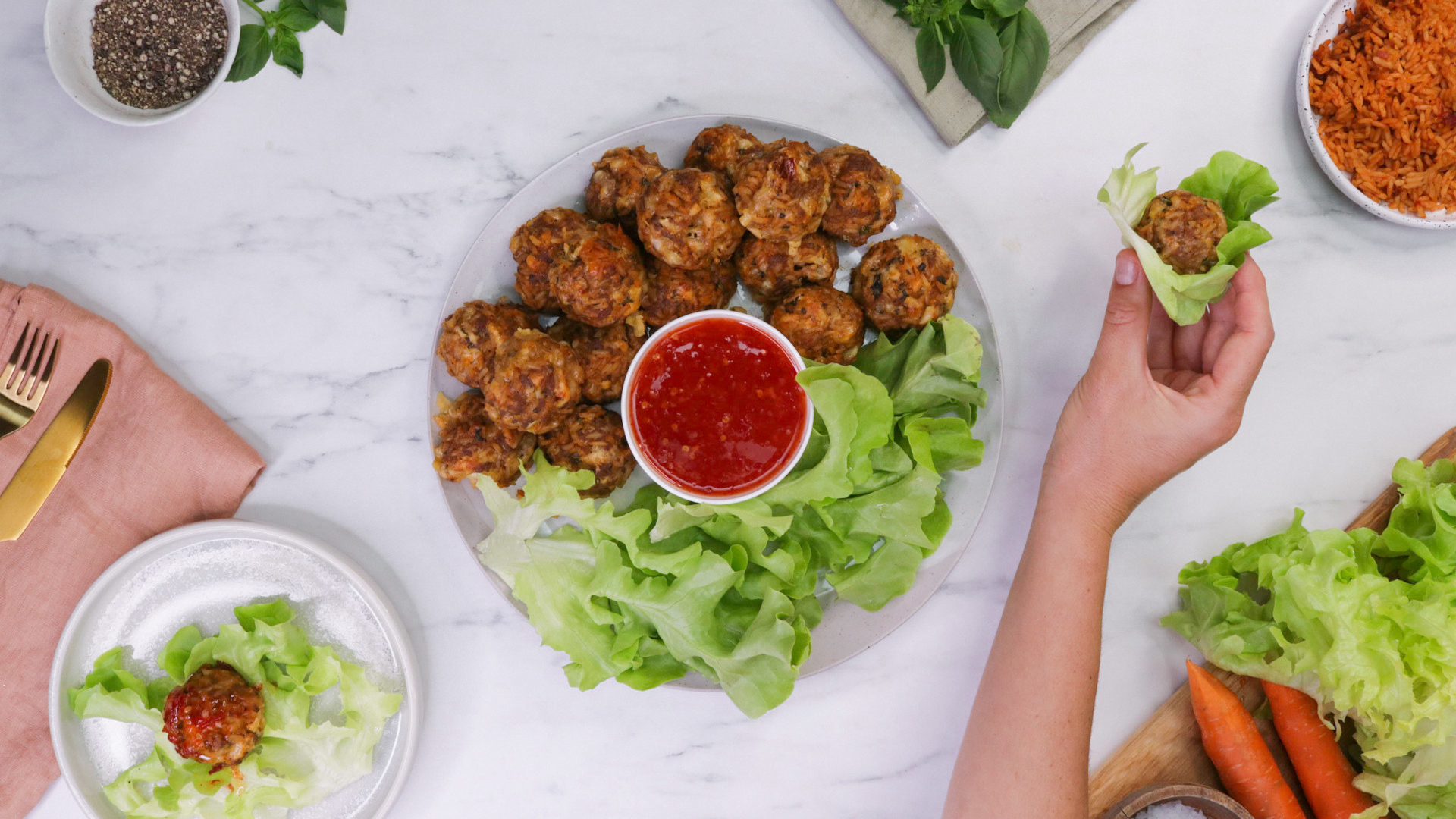 Method
STEP 1: Preheat the oven to 180°C and line a large baking tray with baking paper.
STEP 2: In a large glass mixing bowl, combine the pork mince, grated carrot, flavoured rice, sea salt flakes, chopped basil, grated mozzarella and cracked pepper. Mix well to combine all the ingredients.
STEP 3: Roll pork mixture into 4cm rice balls to make approximately 18 pieces. Place the pork rice balls onto the prepared tray, then set in the fridge for 10 minutes to firm up.

STEP 4: Remove the pork rice balls from the fridge and place into the oven for 20 minutes or until cooked through.

STEP 5: Serve the pork rice balls with iceberg lettuce cups and a drizzle of sweet chilli sauce.

Notes
** To crisp up the pork rice balls even more, change the oven function to grill after 15 minutes, and grill the pork rice balls for 5 minutes on high heat until golden and slightly crispy on top.
** We used microwave pouch style rice, purchased from the regular rice section at the supermarket.