This post has not been vetted or endorsed by BuzzFeed's editorial staff. BuzzFeed Community is a place where anyone can create a post or quiz.
Try making your own!
10 Invaluable Literary Life Lessons
Where would we learn the important stuff if not from our favourite books?
1.
"Do the wise thing and the kind thing too, and make the best of us and not the worst." 'Hard Times' - Charles Dickens
2.
"The truth is a beautiful and terrible thing, and should therefore be treated with caution." 'Harry Potter and the Philosopher's Stone' - J.K. Rowling
Is honesty always the best policy? Debatable, says Dumbledore. Good enough.
3.
"It is better to learn wisdom late than never to learn it at all." 'The Adventures of Sherlock Holmes' - Sir Arthur Conan Doyle
4.
"I am no bird; and no net ensnares me: I am a free human being with an independent will." - 'Jane Eyre' - Charlotte Brontë
Drop this nugget of wisdom the next time a guy tries to get away with calling you "bird".
5.
"Never do anything by halves if you want to get away with it. Be outrageous." - 'Matilda' - Roald Dahl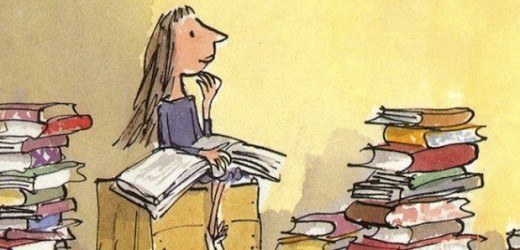 6.
"NO ADMITTANCE EXCEPT ON PARTY BUSINESS." 'The Lord of the Rings' - J.R.R. Tolkien
J.R.R. had some gems but I don't think anything resonates quite like this... Especially when it's nearly the weekend.
7.
"The greatest ideas are the simplest." 'Lord of the Flies' - William Golding
You know that story idea you have that has a billion twists that even you can't keep track of? Do it Golding's way and simplify.
8.
"It's no use going back to yesterday, because I was a different person then." - 'Alice in Wonderland' - Lewis Carroll
9.
"Still, life carries on. Exams to be examined. Serious things to be thingied." 'Knocked Out by my Nunga Nungas' - Louise Rennison
When you're trying to get published and writer's block hits, just remember there are serious things to be thingied.
10.
"Reserving judgments is a matter of infinite hope." - 'The Great Gatsby' - F. Scott Fitzgerald