Here's A Map Of The Top Tweeted Super Bowl Moments
New England Patriots captured their fourth Super Bowl, Tom Brady won his third Super Bowl MVP, and Katy Perry had a stellar halftime show. This year's game was the most-tweeted-about Super Bowl in history.
Last night, more than 28.4 million related tweets were sent around the world during NBC's live telecast of the Super Bowl, including Katy Perry's halftime extravaganza.
2.
379,000 tweets per minute: the moment the clock hit zero and Tom Brady and his New England Patriots won their fourth Super Bowl championship.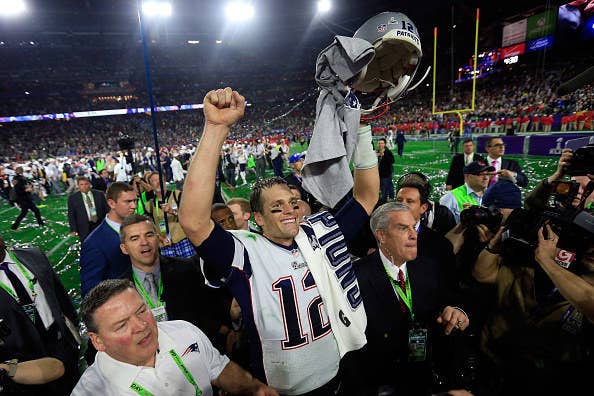 Katy's halftime show alone, including additional performances by Lenny Kravitz and Missy Elliot, garnered more than 3 million tweets during the 15-minute show.