15 Photos Of Santas Lost Within A Massive Civil Rights March
Thousands of demonstrators filled the streets of New York City to protest recent police brutality on Saturday, which happened to coincide with the city's infamous "Santa Con." Some Santa Clauses couldn't quite figure out what was going on...
1.
It began as slight confusion...
3.
The streets, normally reserved for drunken Santa Clauses, were just a bit more crowded this year...
7.
How could it be that Santas, elves, and reindeer marching through the streets were not the city's top priority...?
9.
Some began to cheer on from the sidewalks, with their Salted Caramel Mocha Frappuccino in hand...
10.
Others attempted to join in...
12.
They began to admit defeat...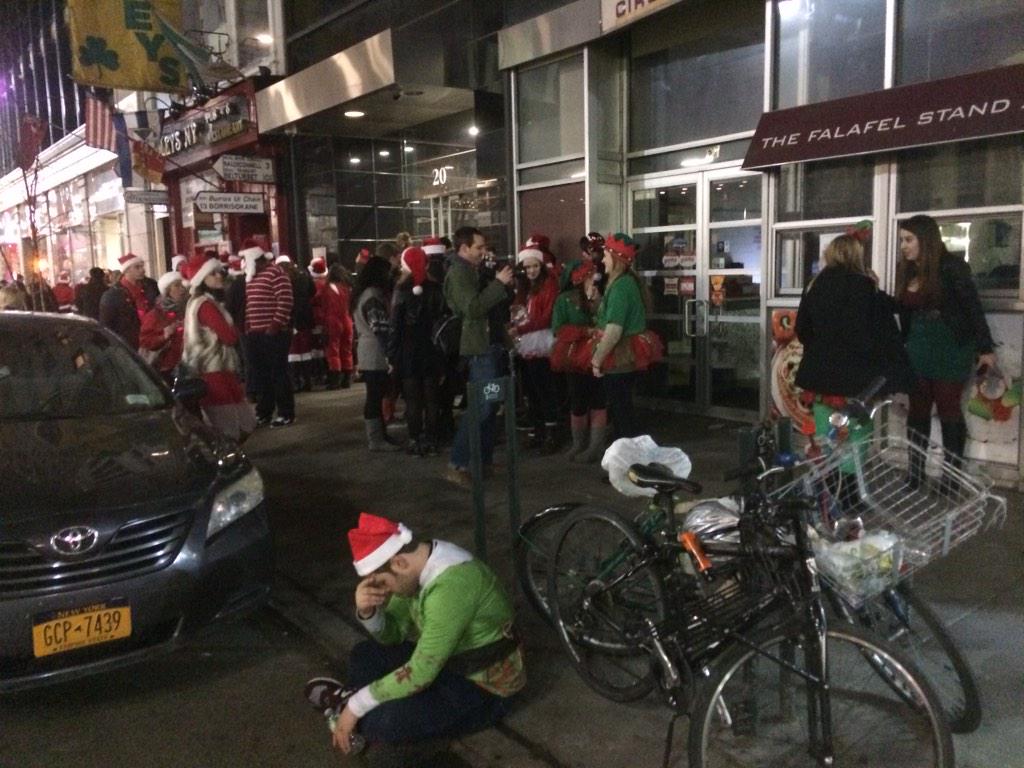 14.
Searching for their costumed friends so, together, they could make an exit...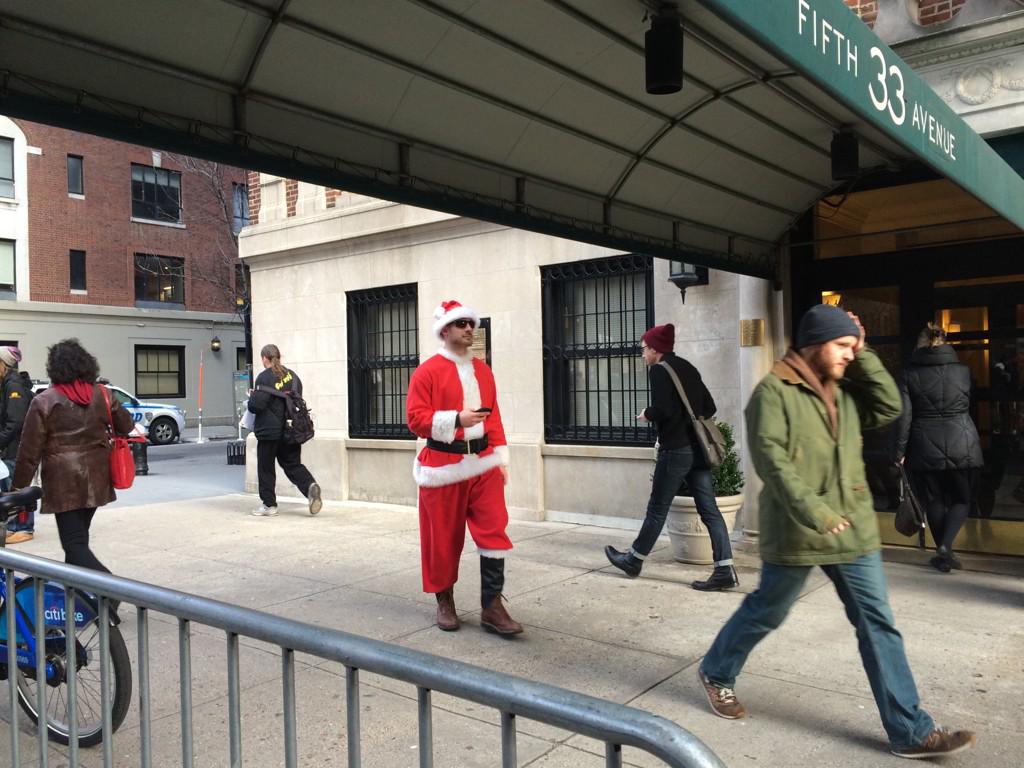 15.
Because the Santas quickly realized they were largely outnumbered...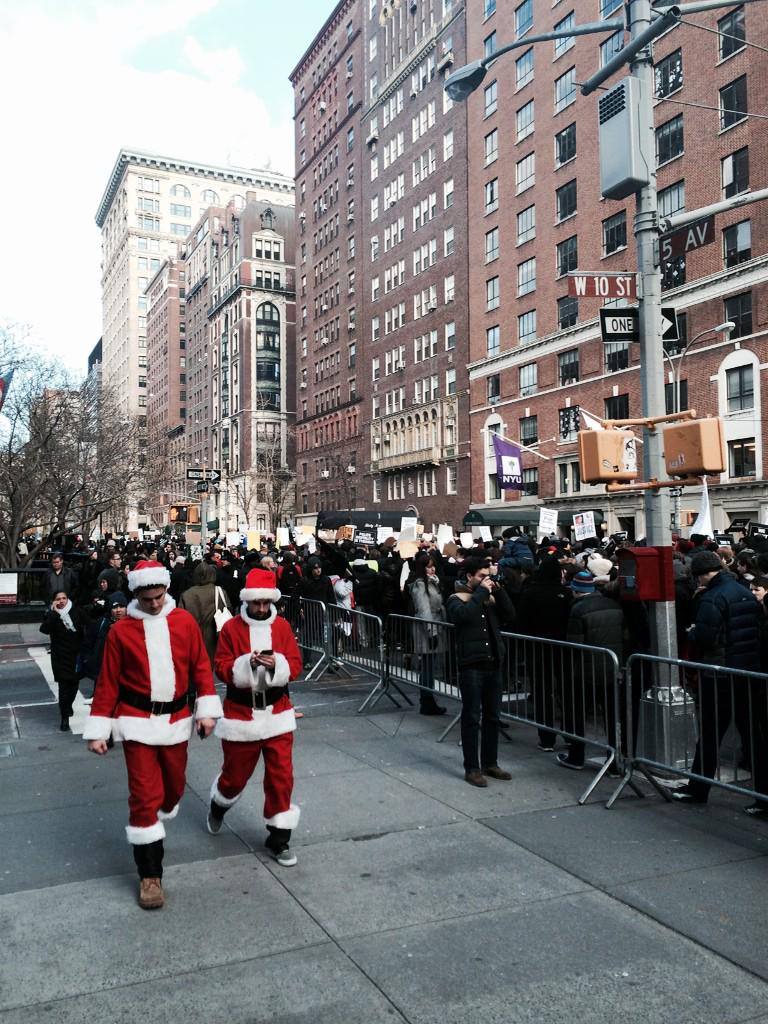 ...and there was something far more important taking place in the streets of New York City today.