On Monday, May 12, the U.S. Centers for Disease Control and Prevention (CDC) confirmed a second U.S. case of the MERS virus was found in Florida.
The patient is believed to be a health care worker who flew on four different flights, from Saudi Arabia, before arriving in Florida.
As of Monday, the CDC still doesn't believe there is a very big risk to the general public.
On Friday, May 2, CDC officials said that they confirmed the first case of the deadly MERS virus in the U.S.
The CDC said it is investigating the first case of the deadly virus with health officials from Indiana. The CDC released information, stating the infected man flew to the United States from Saudi Arabia about a week ago, landed in Chicago, and traveled to Indiana by bus. He did not become sick until arriving in Indiana.
Symptoms from the MERS virus include fever, cough, and shortness of breath, which can lead to pneumonia and kidney failure.
The virus, known as Middle East Respiratory Syndrome (MERS), first surfaced in 2012, and has since infected at least 400 worldwide and killed more than 100. It has killed nearly a third of the people it has sickened, but is not highly contagious.
The majority of the cases have been reported in Saudi Arabia, but have also shown up in France, Italy, Jordan, Kuwait, Oman, Qatar, Saudi Arabia, Tunisia, the United Kingdom, and the United Arab Emirates.
Officials are not sure how the MERS virus is transmitted to humans, but many experts say camels are the most likely animal from which humans are becoming infected. MERS can be spread from human to human, but it is rare and only happens after close contact.
On Monday, May 5, U.S. officials confirmed the patient, hospitalized in Munster, Ind., is in good health. The patient was later released.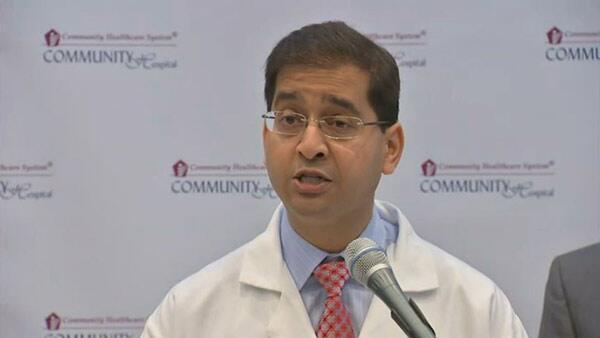 According to Chicago station CBS 2, doctors said the Indiana patient recovered quickly and was recently taken off oxygen support.
"He has been improving every day, as was mentioned. He no longer has any oxygen requirements. He's in good spirits. He's eating well, and we have started the discharge planning process at this point," said Dr. Alan Kumar, chief medical information officer at Community Hospital in Munster, Ind.
Family members and health care workers who have been exposed to the patient have all been monitored daily to watch for symptoms of the MERS virus. All patients, so far, have tested negative for the virus, but will continued to be monitored, according to CBS 2.
According to the CDC, the Illinois man met with the Indiana man two times before the latter was diagnosed. The Illinois man remained under medical observation, but was feeling well May 17.