It seems as if there are innumerable celebrities hidden within the corners of Hollywood who are in some inexplainable way related to the matriarchal Kardashian clan (or, to avoid a hostile phone call from Kris Jenner's lawyer, "Klan").
If you were born a Kardashian/Jenner, you are cognizant of the fact that you have more siblings, cousins, and wait, shit, yeah, we are related somehow-type acquaintances than you are able to count on one bronzed, divinely moisturized, and well-manicured hand.
The Kardashian empire, like economics, has to trickle-down from somewhere.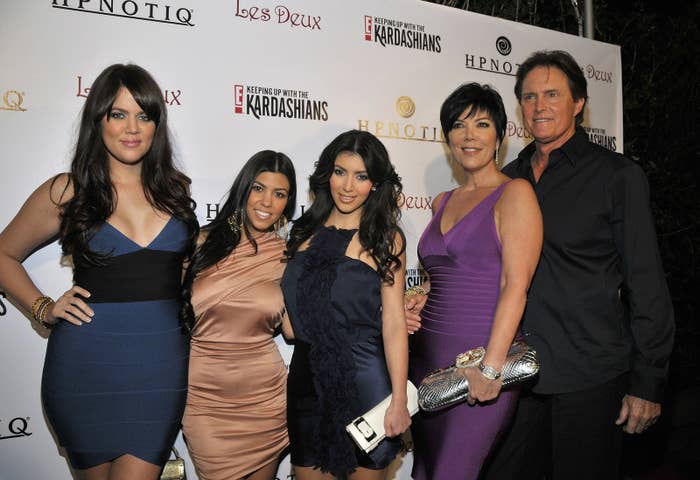 It all started when Kris Kardashian, née Houghton, met Rob Kardashian.
They gave into their biological instincts, said their vows in front of their families, had intercourse, and got pregnant on four separate occasions. Out from Kris' elaborate and magical vagina, in birth order, came Kourtney, Kim, Khloe, and Rob.
Kris and Rob Kardashian divorced in 1991. One short month after, she married the then-famous olympian Bruce Jenner.
Kris and Bruce decided to expand the family. In 1995, Kendall was born, and in 1997, out came Kylie. The Kardashians, though Kendall and Kylie are technically Jenners, are now a family of six.
Simpler times: Kris and Bruce Jenner in 2010.
Bruce met Kris with four children in tow from previous marriages: Brandon and Brody, from his marriage to Linda Thompson (more on her later), and Burt and Casey, from his marriage with Chrystie Scott.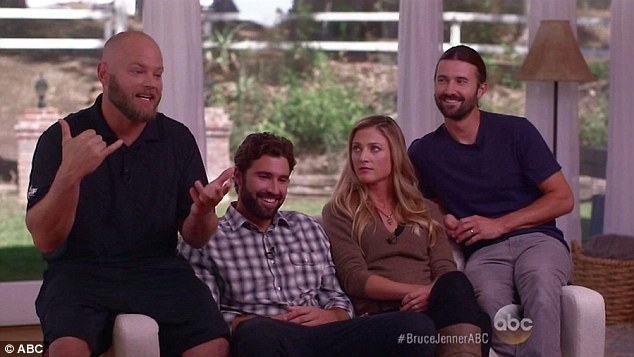 Here's where things get interesting. Do you know of Gigi Hadid?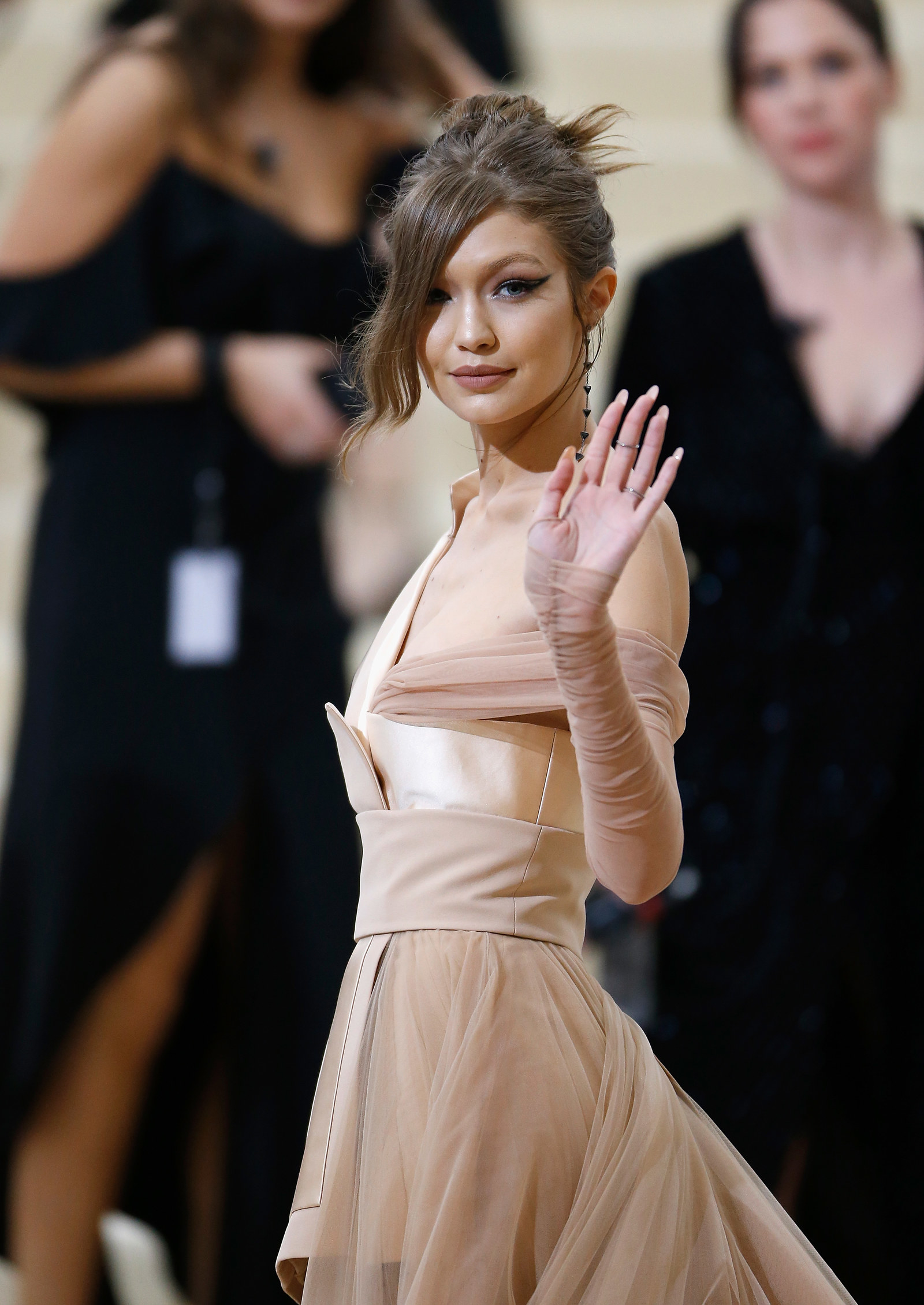 Yeah, you do, because you probably just saw her face on the side of a Greyhound bus. So, she and Kendall, who are current best friends, are sort of related.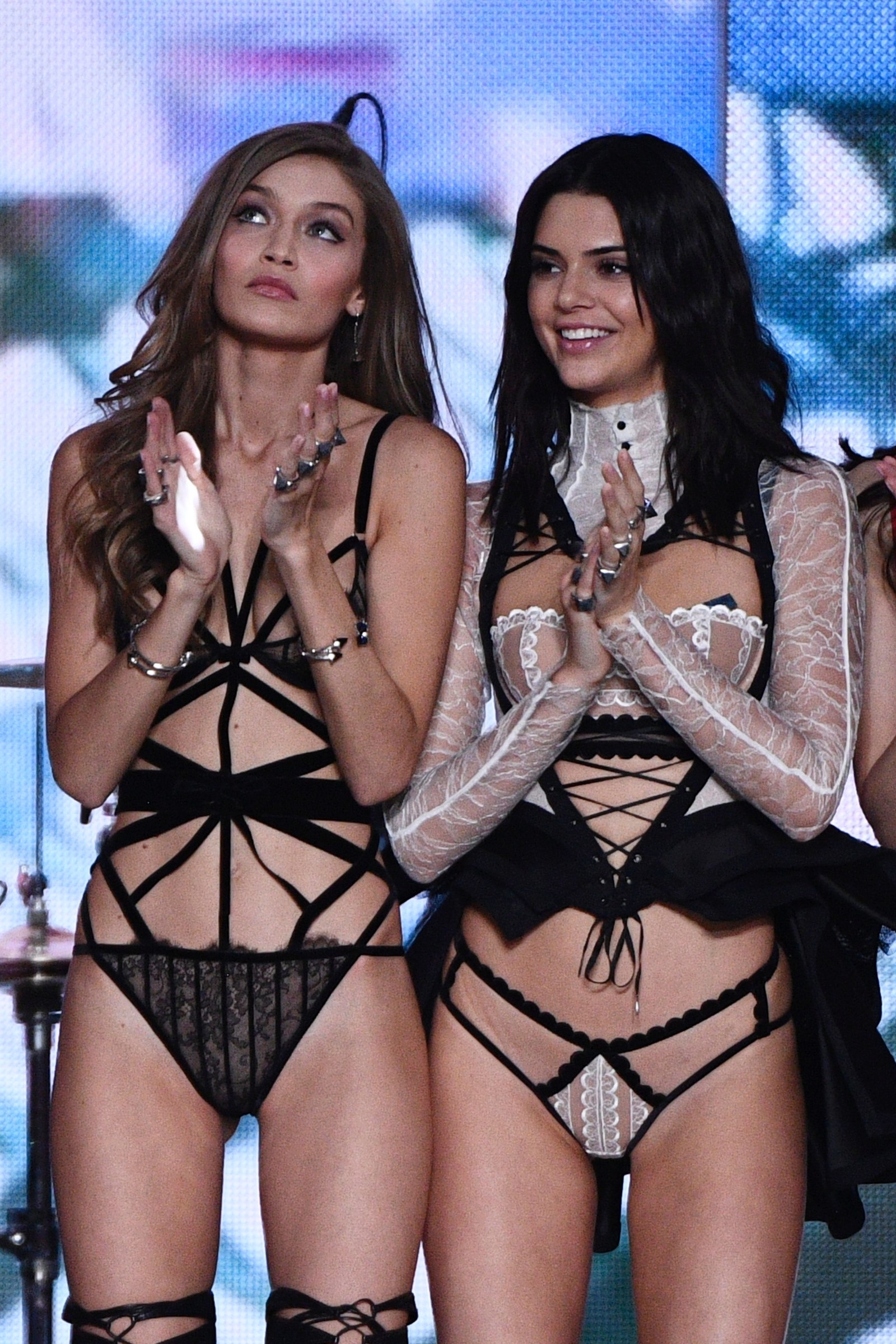 Which opens up a can of worms. Since Kendall is Kylie's sister and Kendall and Kylie are half-sisters with Khloe, Kourtney, Kim, and Rob, doesn't that mean everyone is somehow intertwined?
Twitter is confused, too:
"Kinda related."
"Kinda related."
BUT HOW? How do we untangle this family tree?
Yolanda Foster, Gigi and Bella Hadid's biological mother and former Real Housewives cast member, was married to Mohamed Hadid for eight years. They then got divorced, because that's how marriage ends nowadays.
In 2011, Yolanda married David Foster, a world-renowned music mogul. David had three daughters from a previous marriage with Rebecca Dwyer, and two of them are Barely Famous themselves: Erin and Sara Foster.
David Foster, now single and ready to mingle but has been divorced four times, was married to Bruce Jenner's ex-wife Linda Thompson (mother of Brandon and Brody) from 1991 to 2005.
Trying to process all of this information:
Bruce Jenner and Gigi and Bella Hadid's stepdad, David Foster, were both married to Linda Thompson at different points in time. Therefore, the Jenners are ex-step sisters of the Hadids.
In closing, the Kardashians are related to the Jenners, the Hadids, the Fosters, everybody else in Hollywood, and you.