This Post Is Truly Just 19 People Whose Siblings Walked In On Them Masturbating
The awkwardness...it hurts.
If a relative has ever walked in on you choking the chicken, slapping the monkey, tooting the horn, yanking the kangaroo, or just plain ol' jerkin' that dangalang—do not worry, for you are not alone.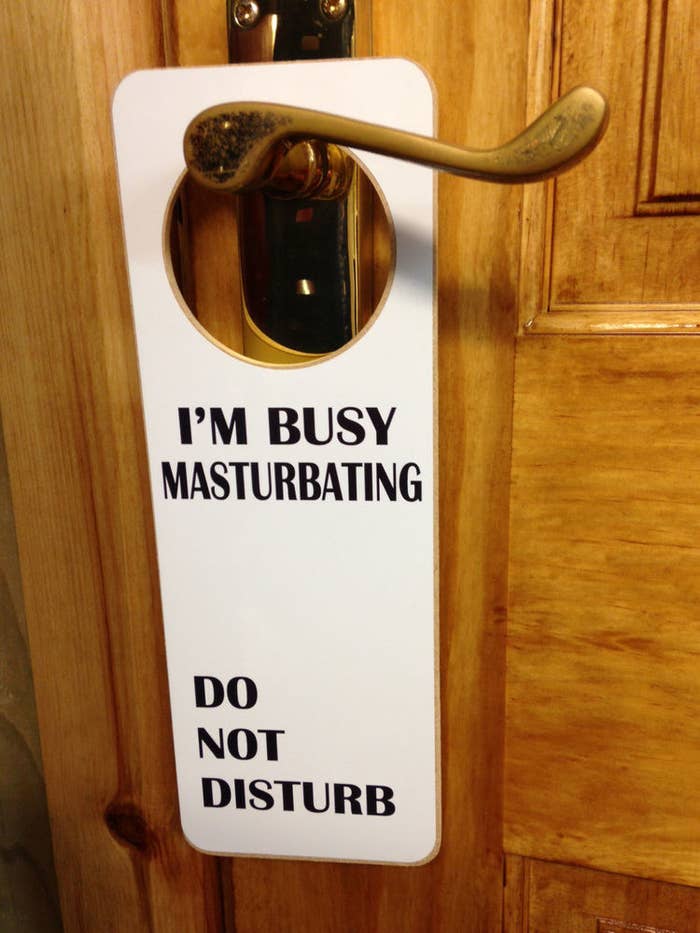 So, yeah: here are just nineteen different random peeps whose siblings walked in on them masturbatin'! Because life, and those kinds of things happen.
1.
2.
3.
4.
5.
6.
7.
8.
9.
10.
11.
12.
13.
14.
15.
16.
17.
18.
19.
And to finish off (hehehehehehehehehehehehehemwahahaha), please do not masturbate on your parent's towels. Thanks!