What Everyone Feels Like When There's No Toilet Paper Left
How could you?
You know the feeling. The feeling of your heart sinking as you realize...THERE'S NO TOILET PAPER LEFT!
WTF is THIS?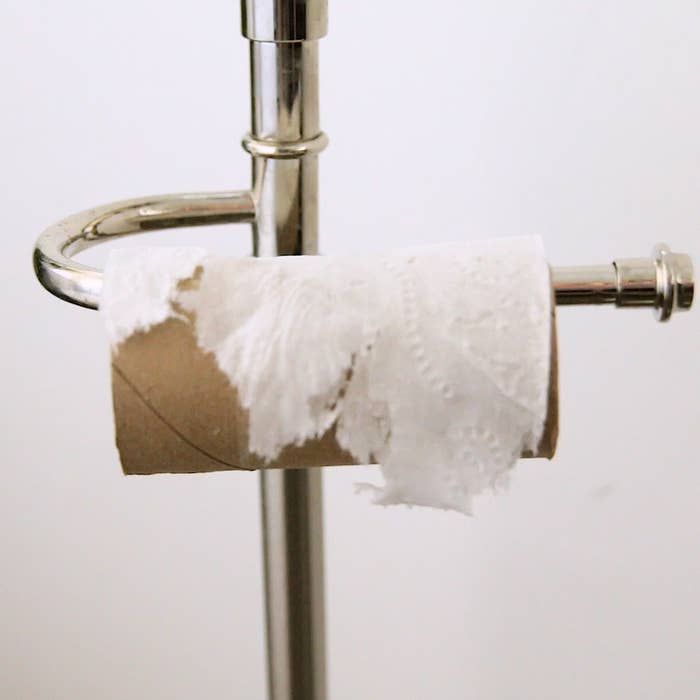 You sit there, hoping and praying, that SOMEHOW, SOMEWAY, you will be able to use this tiny piece of paper (that couldn't even be used as a blanket for a mouse), to clean your nether regions....
But you know, you never want to be in that situation AGAIN!
That's why you should tell your no-TP-replacing-roommate that they NEED to build you this crazy contraption that they have no idea how to build, because... because, they just should!