Have you ever thought about how much waste the average American produces? (No... not like shit waste, like garbage waste – get your mind out of the gutter). Well, we hit the streets to let some people know:
We showed people this garbage bag which is filled with approximately 13.2 pounds of waste.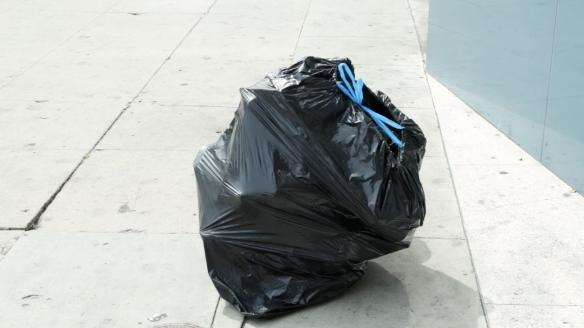 We then asked people how long they thought it took one American to produce this much trash. Some people thought it would take a week...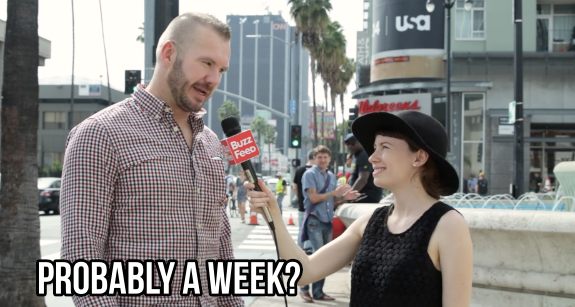 ... But the sad truth is, this is how much garbage ONE average American produces in only THREE days.