10 Extremely Iconic "SpongeBob" Scenes That Will Never Die
We all loved watching SpongeBob as a kid, but let's be honest: most of us still watch it as adults and quote some of the most iconic lines from our favorite episodes.
1.
You like Krabby Patties, don't you, Squidward?
3.
ME HOY MINOY!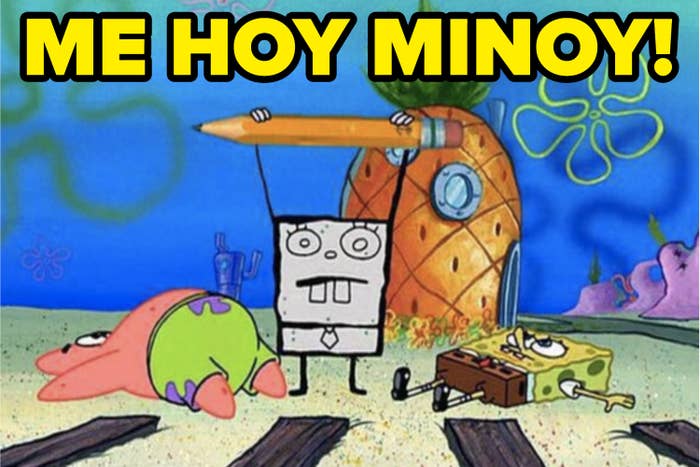 4.
Is mayonnaise an instrument?
5.
IMAGINATION
6.
NO! WORSE! IT'LL GO STRAIGHT TO YOUR THIGHS!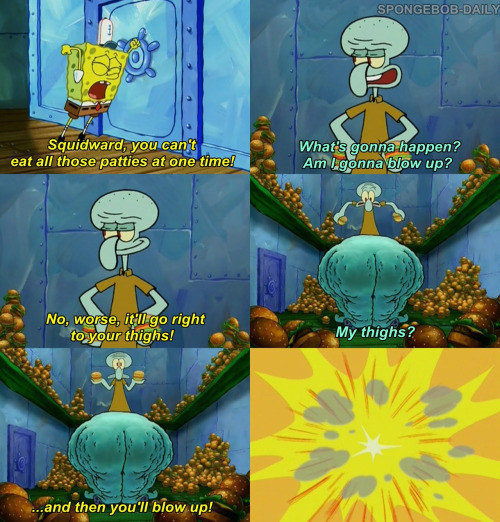 7.
C-A-M-P-F-I-R-E-S-O-N-G SONG!
8.
The Lid.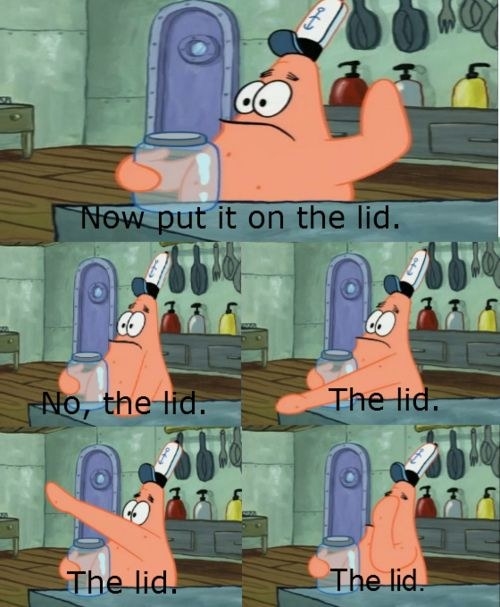 9.
FUUUUTUUURE
10.
KRUSTY KRAB PIZZA
Which iconic SpongeBob scene lives in *your* head rent-free? Let me know in the comments so we can all relive these moments together.