Hi guys! Augusta and Essence here. We're the beauty editors at BuzzFeed.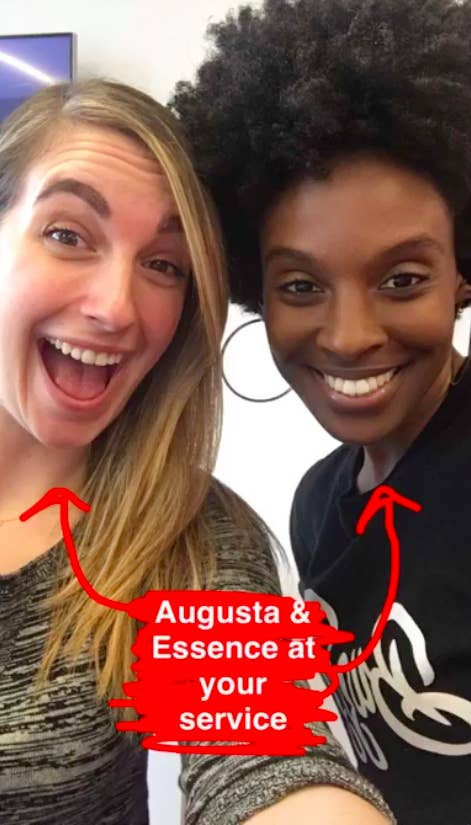 This week, we wanted to try out some awesome/weird/fun Korean beauty products to see if they live up to the hype.
They're very cold and slimy, but it actually helps to slide the patches right over your eyes!
Once they're smoothed onto your eye area, you wait 10 minutes for the juices to work their magic.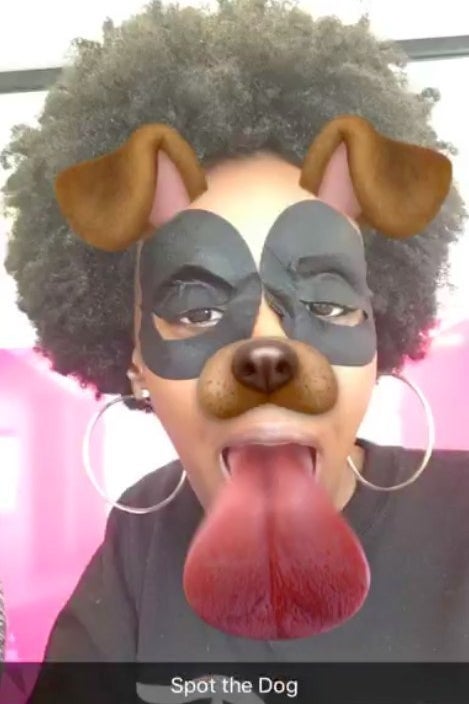 We used the wait time very productively.
When your time is up, you peel those bad boys right off.
We gave these 5/5 stars because LET. US. TELL. YOU. They are little miracle workers.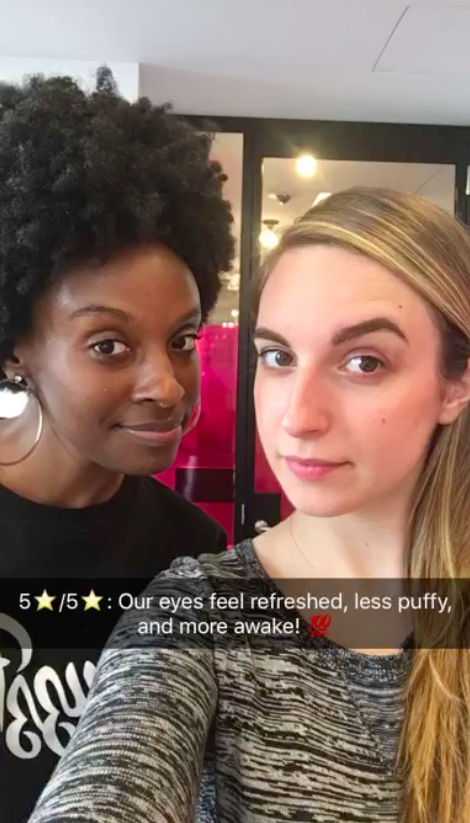 We got another slimy one!
To our surprise, this alien-bank-robber-mask-shaped thingy actually fit our faces.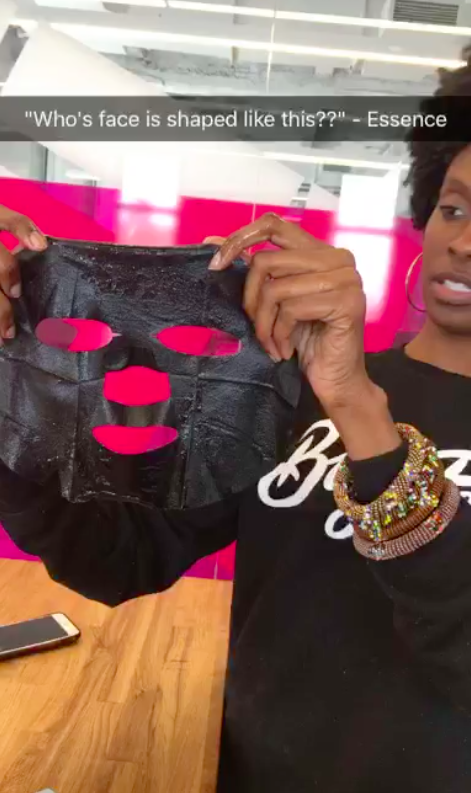 Same deal as the eye patches — you just smooth the mask over your entire face and wait 15 minutes for the ingredients to do their thing. During that time, you need to do your best to not move your face at ALL.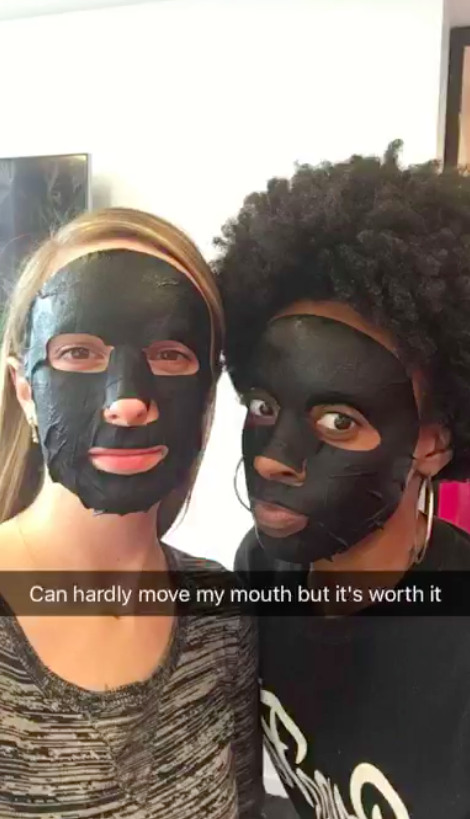 After 15 minutes, we removed the masks...
We gave this mask 5/5 stars, too, because we legit felt like newborn baby angel faces when we peeled it off.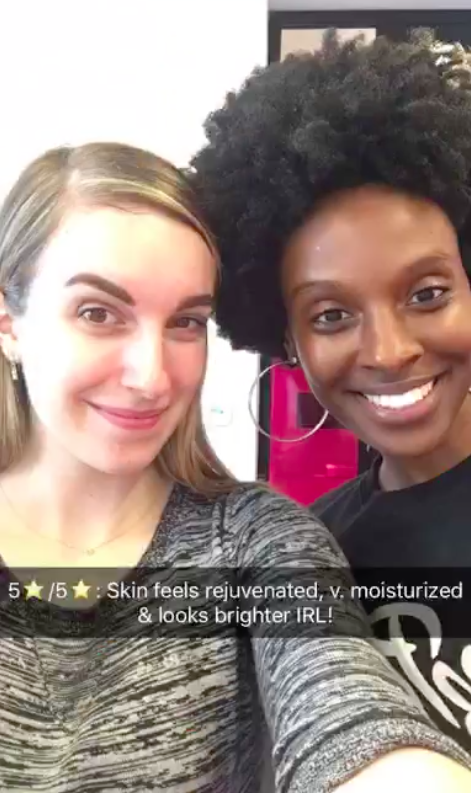 It has the coolest texture we've ever felt. The shadow itself is a powder, but its spongy texture is way too fun to play with.
It glided right on and was super easy to blend.
Overall, though, we gave this palette 3.5/5 stars.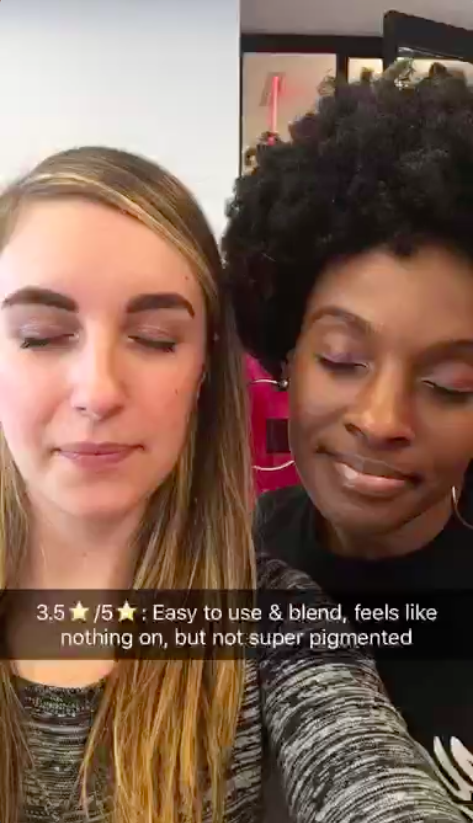 After you take off the cap, you click the back end of the stick and the pigment comes out through the sponge-tip applicator.
Dab it on the lips, then dab it on the cheeks...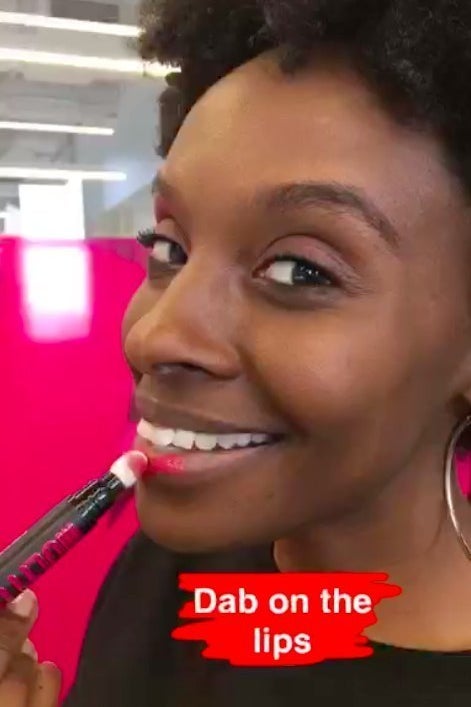 And blend it just like you would a regular blush.
We gave this product 4/5 stars. The only reason it didn't get a perfect score was because the product felt a little sticky on our skin.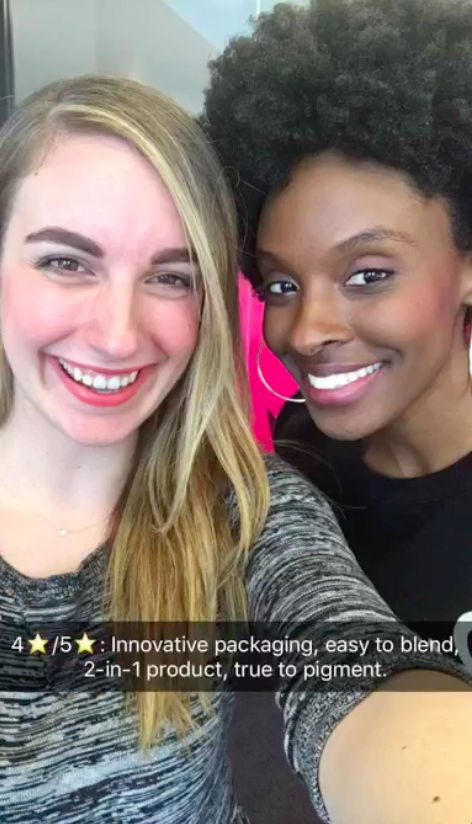 The top of this powder jar — which also has a powder puff for easy application — screws off and can be dipped directly into the powder container.
On first swipe, we were not impressed.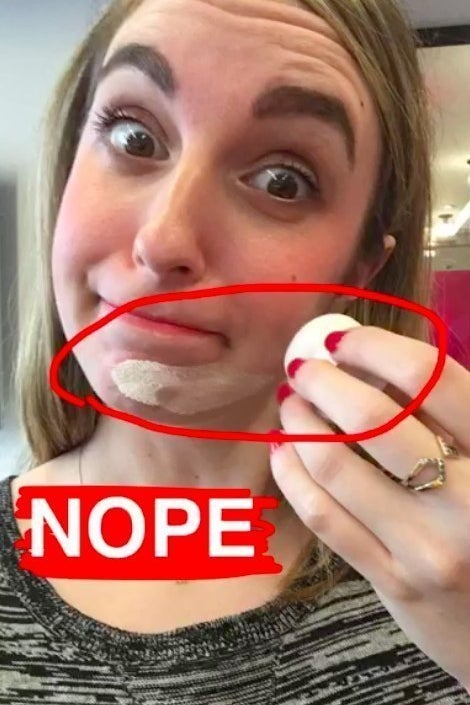 But then, after some blending, we started to see some good results.
We gave this an average of 3.5/5 stars. Partly because it's too light for brown skin tones, and partly because it's less translucent than necessary in general.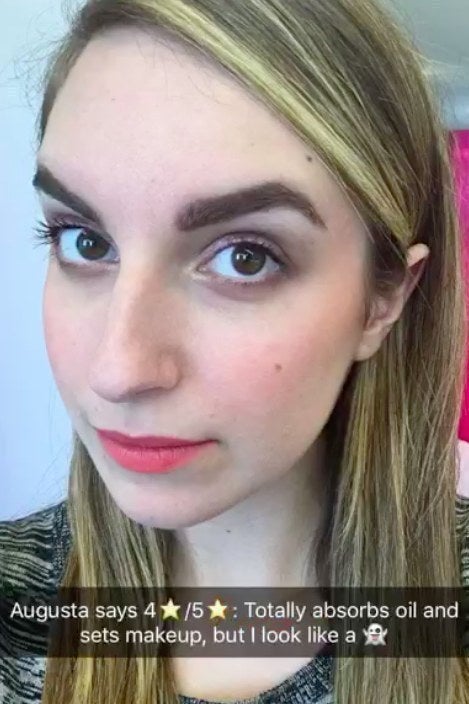 HOWEVER, it's great for oil control and definitely sets your makeup. We just need some more shade options!
What do you want us to try next? Tell us in the comments below!