Rain Dove is an androgynous model who happens to be the face of multiple campaigns. She's also walked in New York Fashion Week. Basically, she's a pro.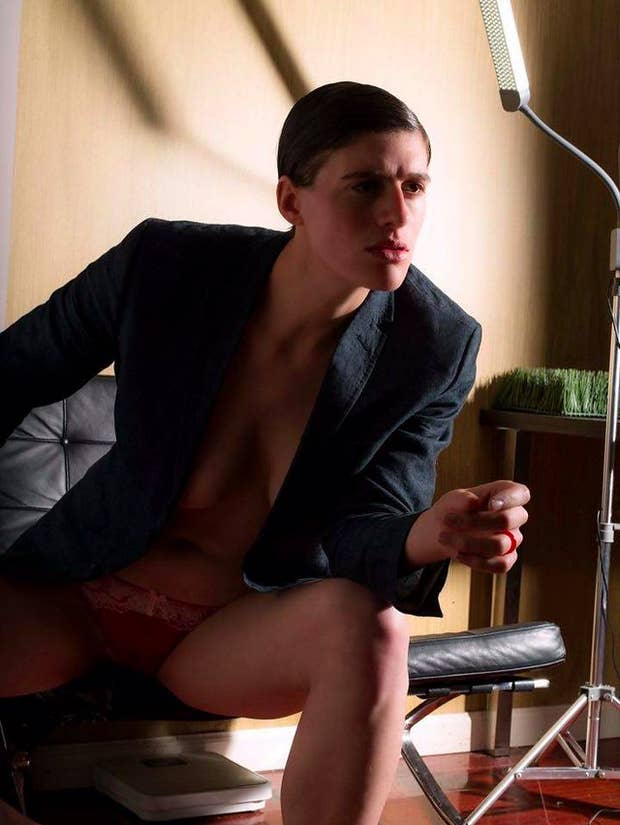 Because of her strong facial features and short haircut, Dove is often mistaken for a man. And she wants to drop the gender labels.
So when this year's Victoria's Secret Fashion Show was making headlines, Dove decided to challenge the beauty standards of the lingerie brand.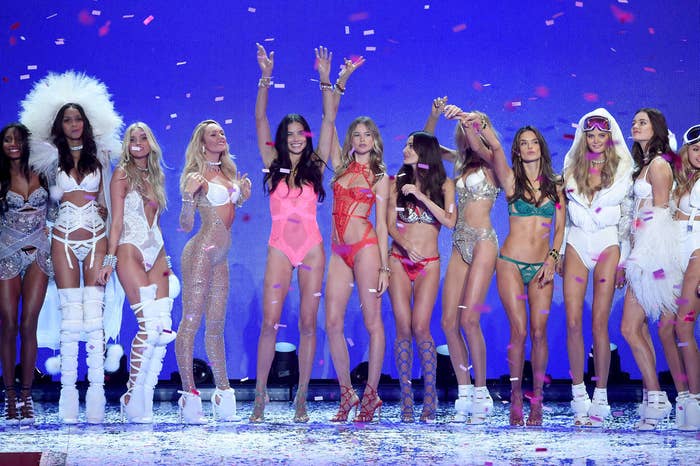 She did a photo shoot using the exact poses and clothing as the brand's holiday catalog, photoshopping the Angels' faces onto her body.
Dove is working to show that even with a body that fits into the standard, the beauty "norms" place value on gender performance and conformity in facial features to determine what's considered "beautiful."
"Every year I see VS promote their show as featuring the 'most beautiful women in the world.' During my career path I've experienced first hand what people deem as beautiful. It's not me," she told BuzzFeed Life via email.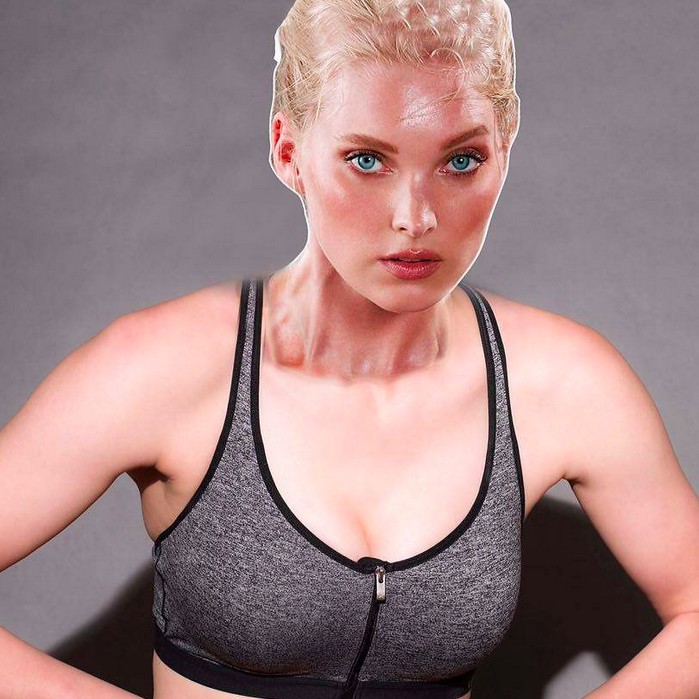 "It's not most people. It's limited and small. It needs to change."
"I've been told I'd make a great parts model. Designers and advertisers like the idea of my breasts, waist line, long legs and long neck. But have literally made gagging noises at my facial features," she said.
She went on, "The face of beauty literally needs to change. Which means the way we think of beauty needs to as well."