Today, MAC Cosmetics announced its latest colorful AF makeup collection will be in honor of Trolls, the weird-but-lovable dolls that are hella nostalgic.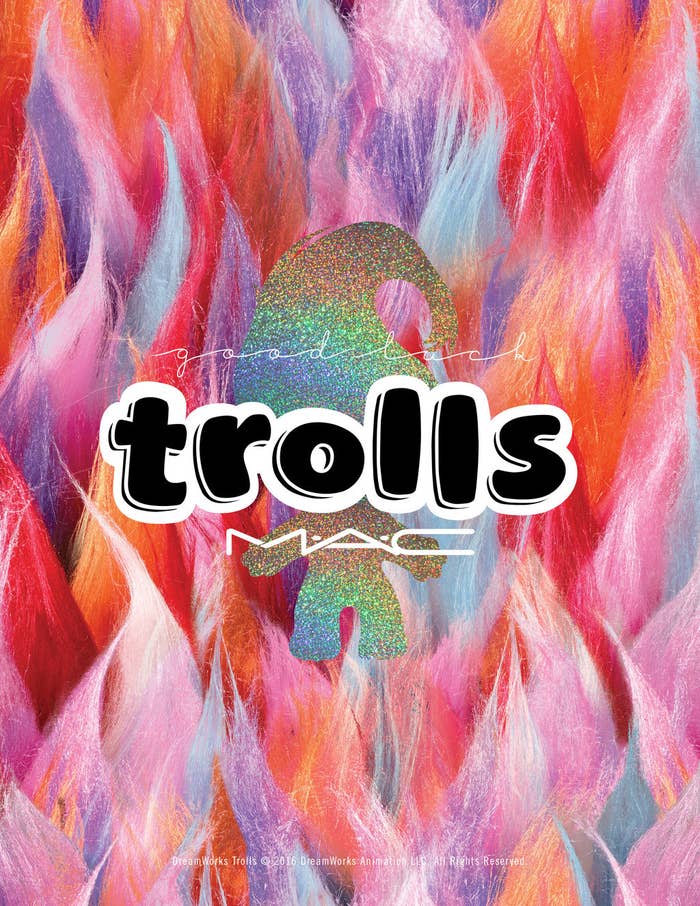 We wanted to see what the collection would actually look like IRL — and on every skin tone — so we asked a bunch of people from our office to test out the products before they hit the market.
Because different makeup shades can look wildly different on different people, we tested out the products on 16 women and men with a diverse range of skin tones, textures, and face shapes.
First up, we tried the lipsticks.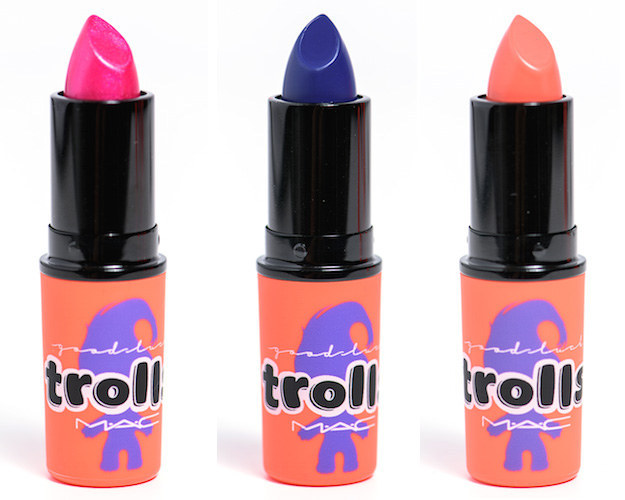 The shades come in a range of textures from matte to creamy to shimmer. They're all really, REALLY pigmented, so they showed up true to color on each person.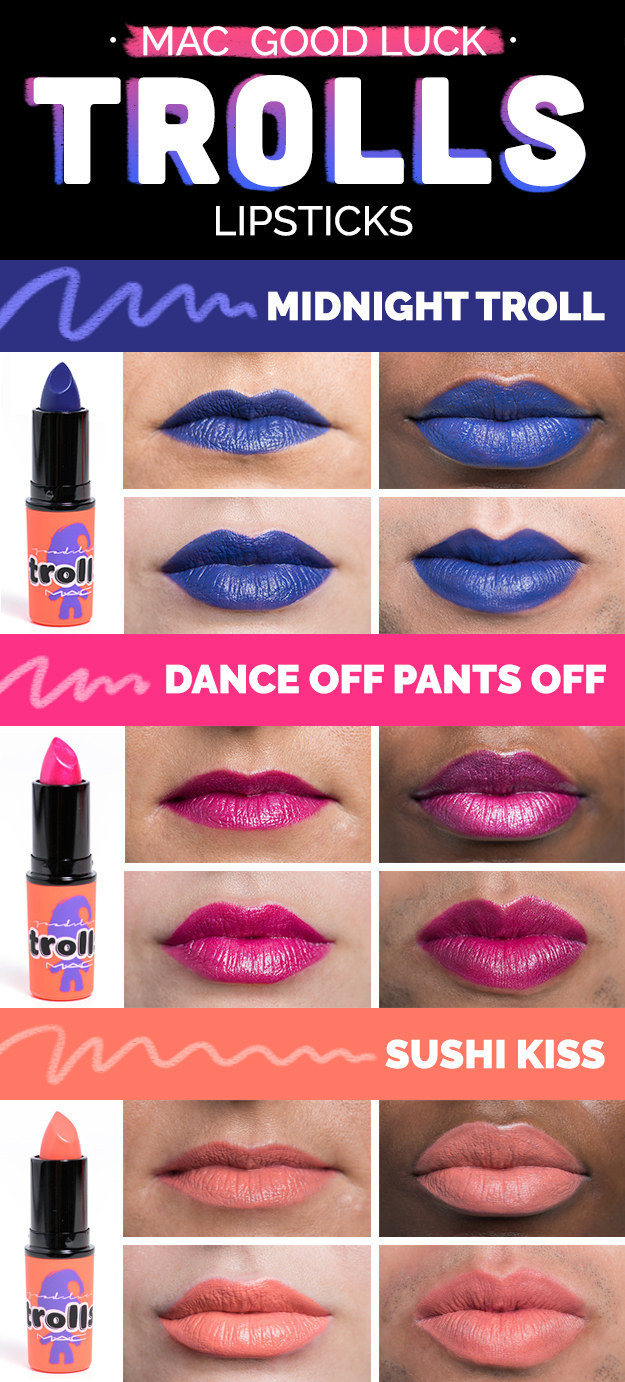 Next, we went for the lip glosses.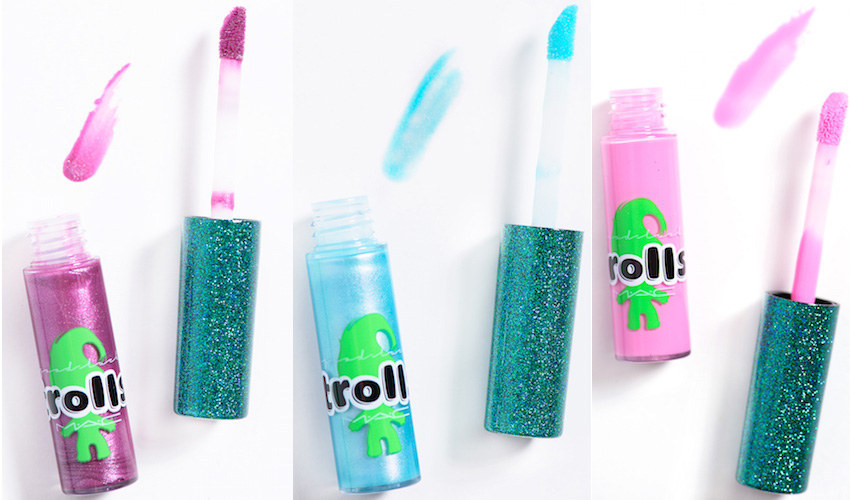 The finishes range from pastel shades to iridescent colors with fine glitter. Because they're just a sheer hint of color, they change very slightly depending on each person's natural lip shade.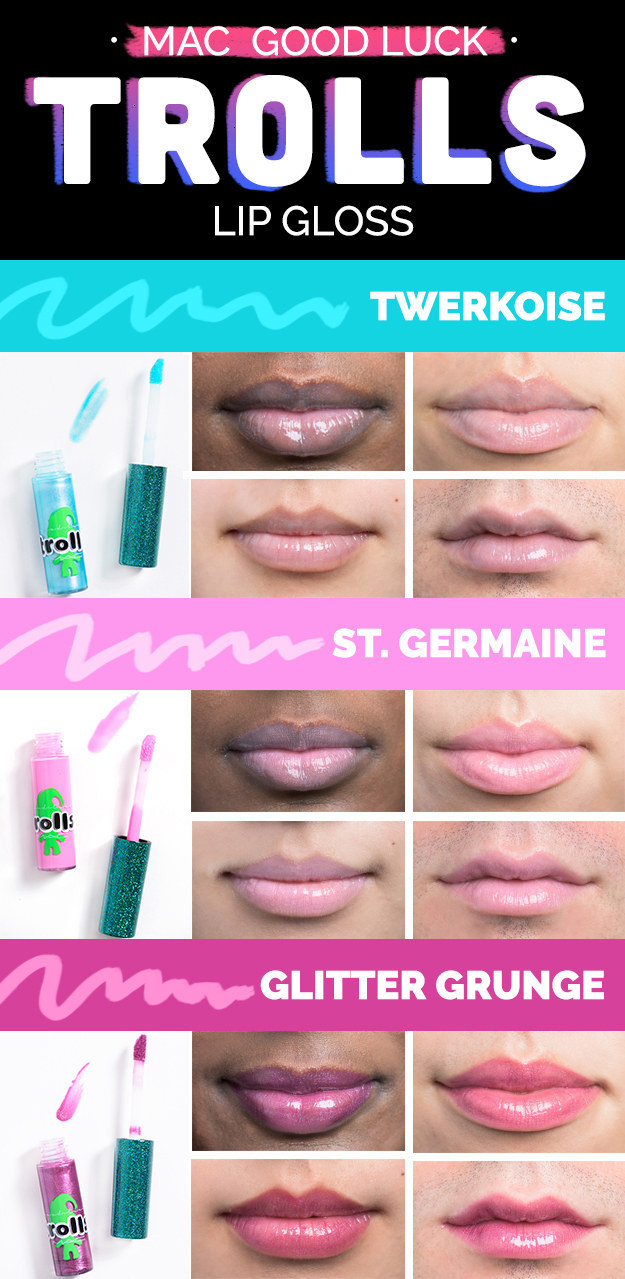 And finally, we tested these stupidly pretty eyeshadow colors.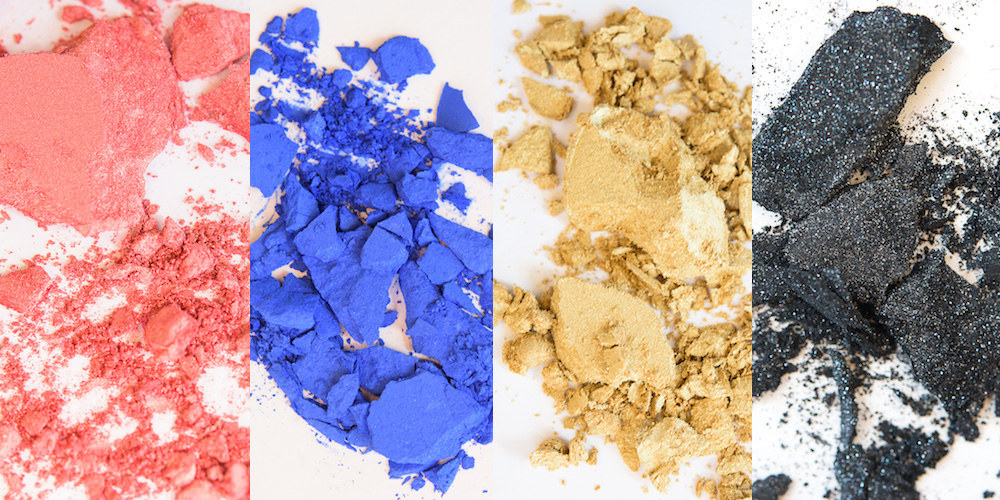 In general, the shadows read as brighter on lighter skin tones and deeper on darker skin tones, but CAN. WE. JUST. TALK. ABOUT. COLOR. PAYOFF?!?!??!

Pro tip: To make the brighter colors more wearable, use the main color on your lid from the lash line up to your crease, then blend it into the crease with a neutral shade like light brown or gray.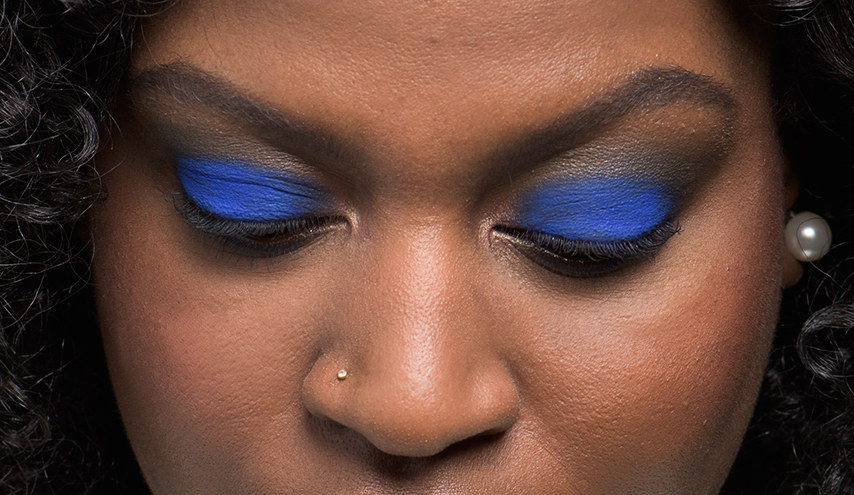 The verdict: If you want to experiment with colorful makeup and you're looking for formulas that perform really well on a wide range of skin tones, the MAC Good Luck Trolls collection has some really sick options.