Mrs. Kim Kardashian West, queen of smoky eye makeup and nude lip gloss, just blessed YouTube and her app users with a video of her doing her own makeup — and sharing all of the details.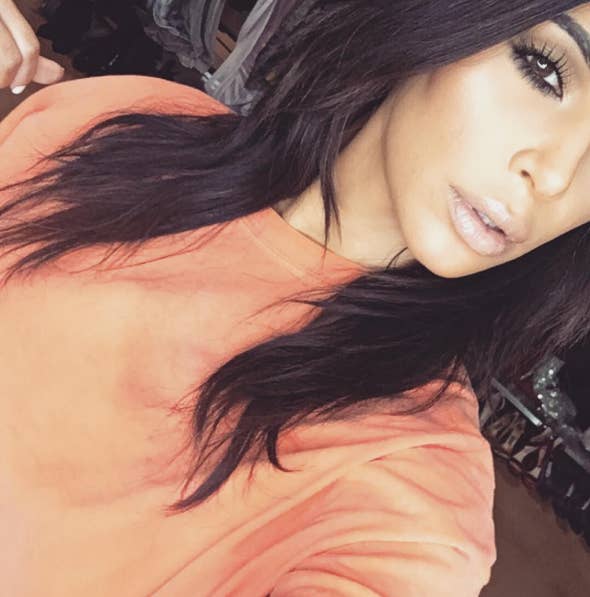 Kim's foundation is Giorgio Armani Luminous Silk, which she applies with a brush over her lips, down her neck, and even on the back of her neck.
She contours with a big fluffy brush and says, "You always gotta go in the hairline a little bit."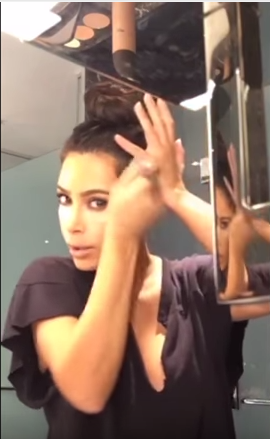 Also, she keeps a yellow powder under her eyes to bake while she's doing the rest of her makeup. She wipes it off when she's done with her routine.
She goes on to explain that she would put highlighter under her eyes, and then says, "I'm not even gonna tell you guys, because I have some exciting things coming out." Do I smell a new makeup line from Kim???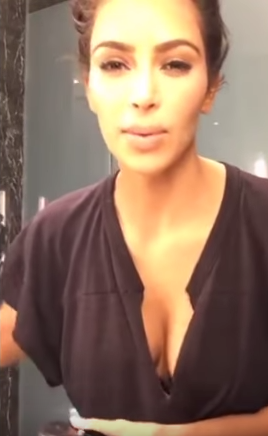 Next she puts contouring powder in the crease of her eyelids, which is basically just eyeshadow but, you know, Kim style.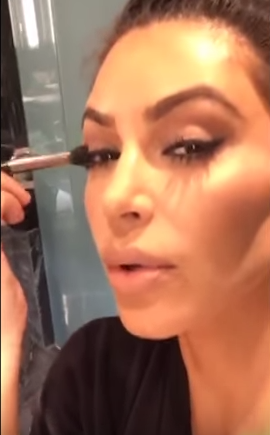 Last she does lips. She lines with Candy K (from Kylie's Lip Kit), then uses the Candy K liquid lipstick.
At this moment in the video Kanye walks in (off camera) and Kim turns and asks, "Babe, do you like my makeup? I did it all by myself." To which he replies, "It looks so pretty! I love it!" GOALS.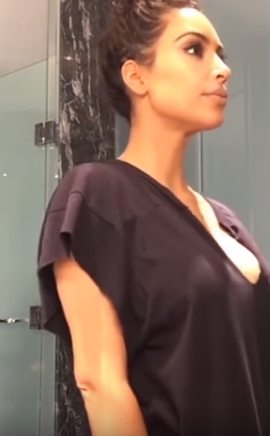 And here's the final look!