Kat Graham has been starring on the show The Vampire Diaries for the past six years, but now she's making the jump from acting to music.
Her new single, "1991," comes out March 10, which means that this year will be the first time Graham will be going to the Grammys.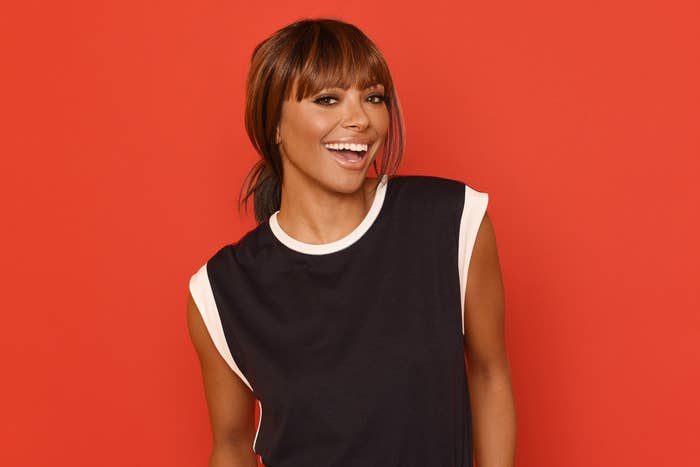 On top of that, she's releasing a film noir-inspired video series called Muse that she wrote, produced, and starred in. The first installment of comes out Feb. 10.
Basically, Kat is kicking ass and taking names in the entertainment industry. She's straight up changing the game.
In honor of her first Grammys appearance, we chatted with Graham about good and bad advice, her favorite makeup tips, and her deep thoughts about GIFs.
Write out your Grammys night in emojis.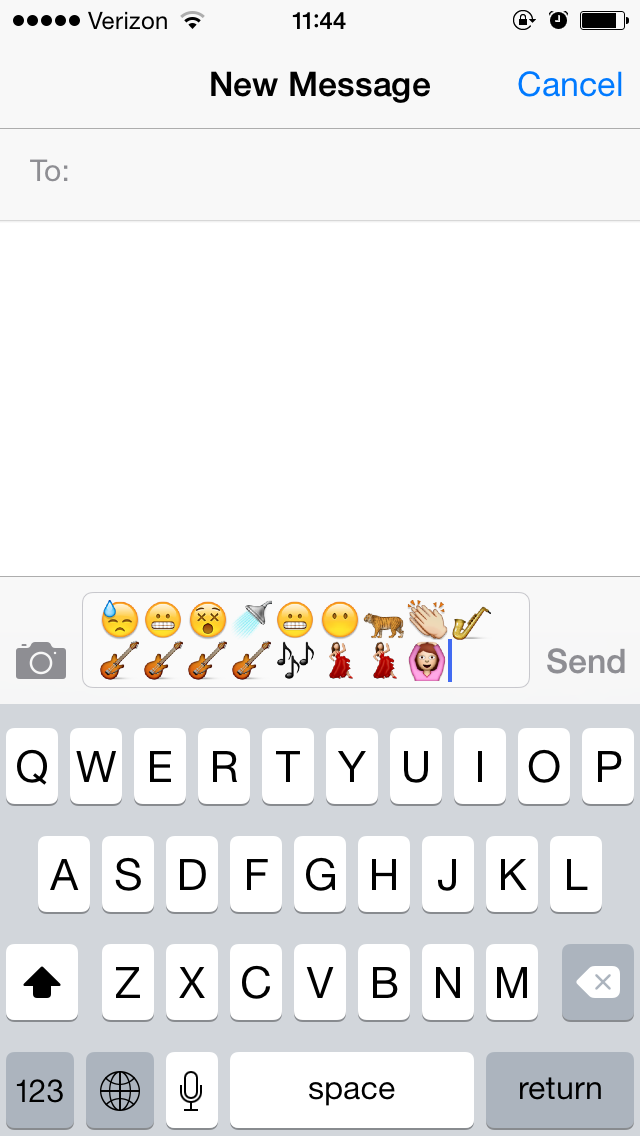 Pre-show rituals. GO!
KG: Breathing. It's going to be a long night, and a lot of people don't realize how long it takes to get ready when you're a girl. You're in hair and makeup for three hours, and you're getting dressed and getting ready and you have all these fittings to make sure you're not going to pop a seam when you sit down (which has happened). And I never feel completely ready without my spritz of perfume.
What's your favorite past Grammys performance?
KG: Remember when Elton John and Eminem came out together? That. Anything that changes how people perceive an artist is incredible. That was a game-changer.
What about your favorite red-carpet look from the Grammys?
KG: The most iconic first thing I think of is J.Lo's Versace.
Would you dare to wear J.Lo's Versace gown even if J.Lo hadn't worn it first?
KG: Oh yeah, I trust the designer. Now the Björk swan dress, I wouldn't do that. I love me some Björk, but I wouldn't.
What's the best advice you've ever been given?
KG: There's this one artist who completely changed the game in music, and he said to me, "You know what? It's OK to do it yourself." I was going through all these record labels, and I was just like, "I just want to do my own music! And put down my own moves and dance and produce and all of that." He just said to me, "Just do it yourself." It's OK to have enough belief in yourself to just do it, because if you build it, they will come.
OK, so what's the worst advice anyone's ever given you?
KG: I get bullied online — like, I get crazy bullies. Any time you put yourself out there, in fashion or acting or music or anything, there are people who are going to tell you you can't do it, that you're not good enough. Quit dancing! Quit acting! Quit singing! Any of that stuff, I get it. When I first got it, I was just getting on The Vampire Diaries and I was so young and I was all about anti-bullying, but it hadn't happened to me. When you're a kid, you're not in control of everything you feel. So, worst advice I've ever gotten was from bullies. But where are they now?
What was the most empowering part of making your new video series, Muse?
KG: The most fun part is not knowing what you're doing and doing it anyway. Kind of saying, "I don't know what I'm doing, but I know what I see, and I'm just going to build until that happens."
Tell us the biggest difference between acting and music.
KG: Identifying what drives you. As an actor, you create this world and make something that isn't your writing or your story real. You have to bring it to life. For music, it's my music and I wrote it. I can automatically identify who I'm talking about, what I'm talking about, and why.
Last song you played on your iPhone?
KG: Bruno Mars, "Uptown Funk." A million plus times. This morning it may have been "Breakdown" by Prince.
What was the first CD you ever bought?
KG: It was a tape, but it was Zhané, "Hey Mr. DJ." After that it was Notorious B.I.G. and Diddy, "Mo Money Mo Problems." Because, you know, I knew a lot about that at 8 years old. I think the first CD I ever got was Spice Girls. My dad bought it for me because I was obsessed with them and their feminine power and platforms. He even signed the CD for me, like he produced it or something.
What's your best makeup tip?
KG: I'm a big eyebrow person. I believe eyebrows frame the face, and I always start with them. Also my lips always get super chapped because I don't drink enough water, and honestly, that's the best makeup tip. Drink a ton of water.
What's in your makeup bag right now?
KG: I use a Caboodle. I separate out my brushes. So I have my foundation brushes, my powder brushes, I have two contouring brushes, I have my eyeshadow brushes, my eyeshadow crease brushes, my eyebrow inside brush, my eyebrow outside brush... And I like the toothbrush with some gel on it for the edges of my hair. I have lots of different kinds of blushes, because you have to do your lip first and then figure out blush color. Then I love illuminator because I like to look like I just got off the dance floor. I love makeup. I love doing my own makeup.
Are you doing your own makeup for the Grammys?
KG: I am! I want to try it out. I'm not doing my own hair because I can't really style, but for makeup I'm going to do my own. I've been taught by enough drag queens. I think I got this.
In general, how do you feel about GIFs?
KG: I have a friend who only responds to me in GIFs. He won't even text me, he just sends me GIF reactions — so now I'm responding to most things with GIFs. That's my new way of communicating. I have them saved on my phone.
Good thing Kat has a GIFs of her own now.