You can paint directly on your natural nail, or you can use pre-glued nails, which can make art much easier. Follow these instructions if you're going to use pre-glued nails.
Step 1: After painting a clear base coat, swipe two layers of light pink polish on your nails.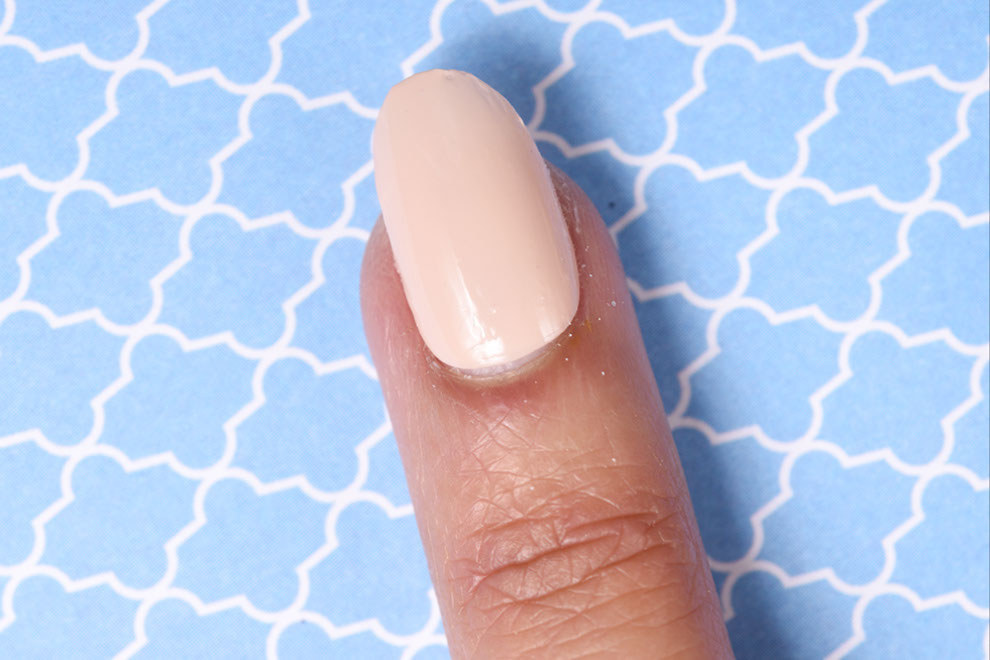 Step 2: Dip your striper brush in the gold polish. Paint a horizontal gold line across your nail about one-third of the way up from your cuticle.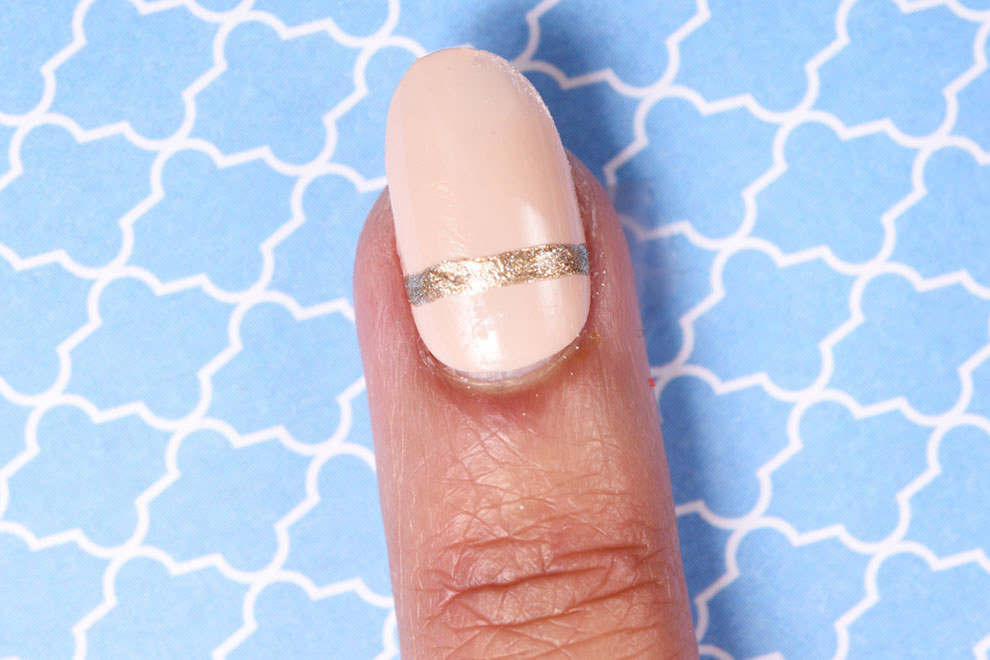 Step 3: Dip your striper brush into the blue polish. With small strokes, write out the word "wifey" above the gold band.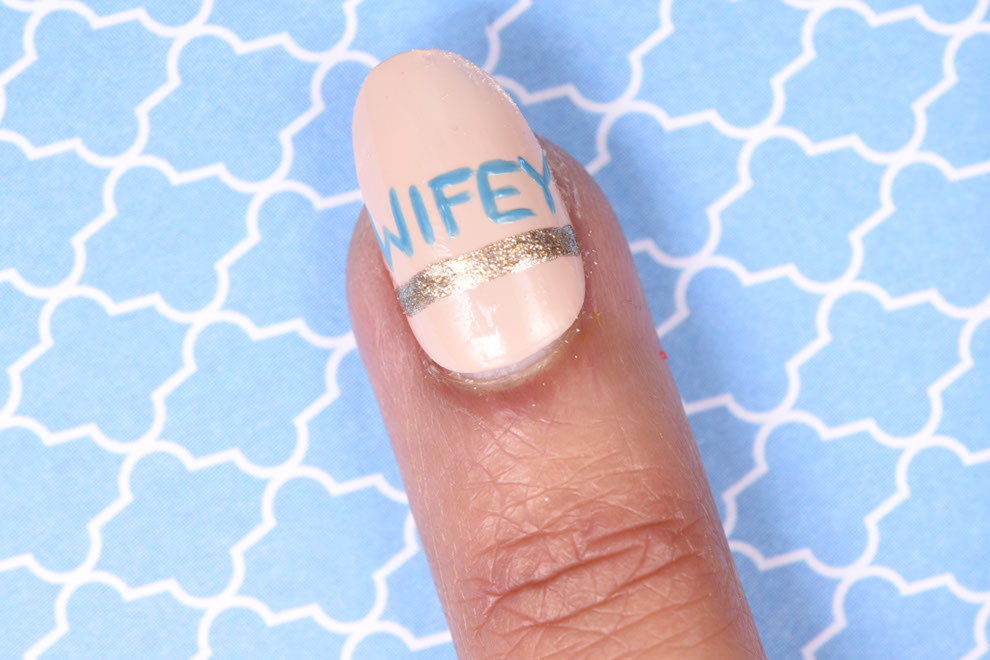 Step 4: Squeeze nail glue onto the flat side of the gem. Place the gem in the center of the gold band to create an "engagement ring."
Now go celebrate!