In 1996, Julia Louis-Dreyfus wore this sparkly lime green dress and shawl on the Emmys red carpet.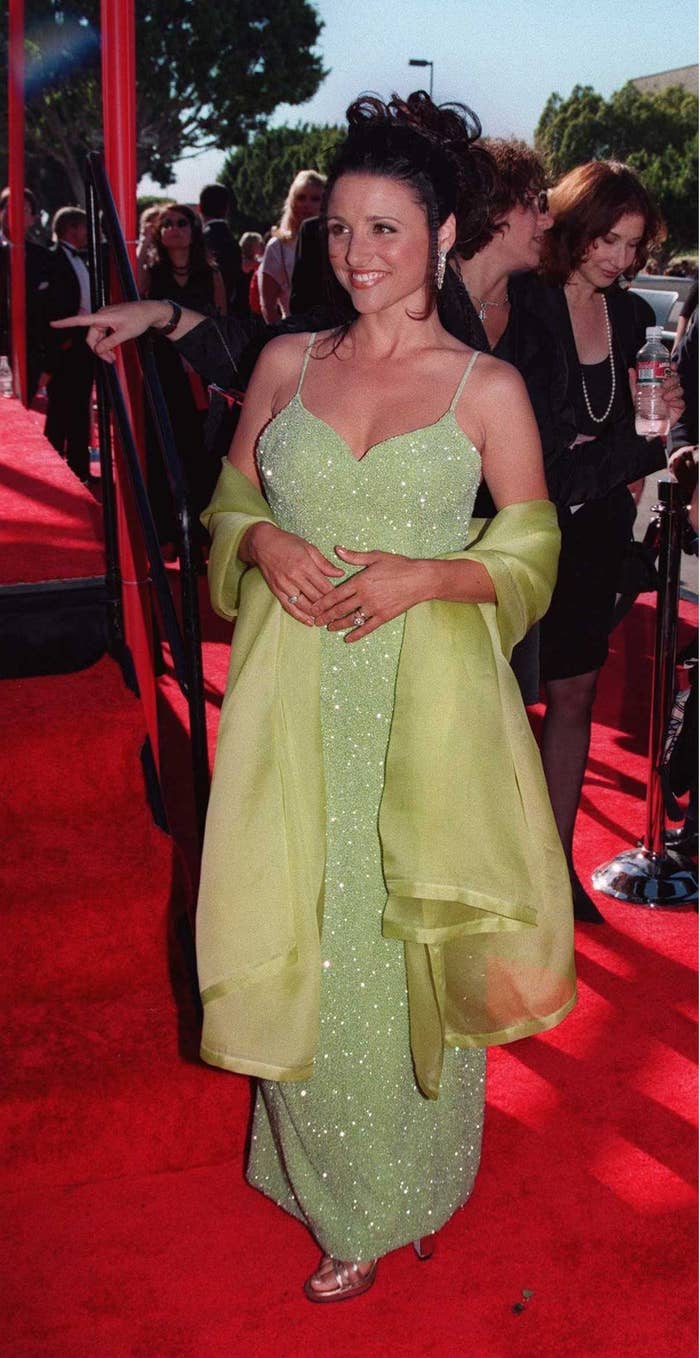 Let us all take some time to appreciate the crimped hair and hairpiece happening.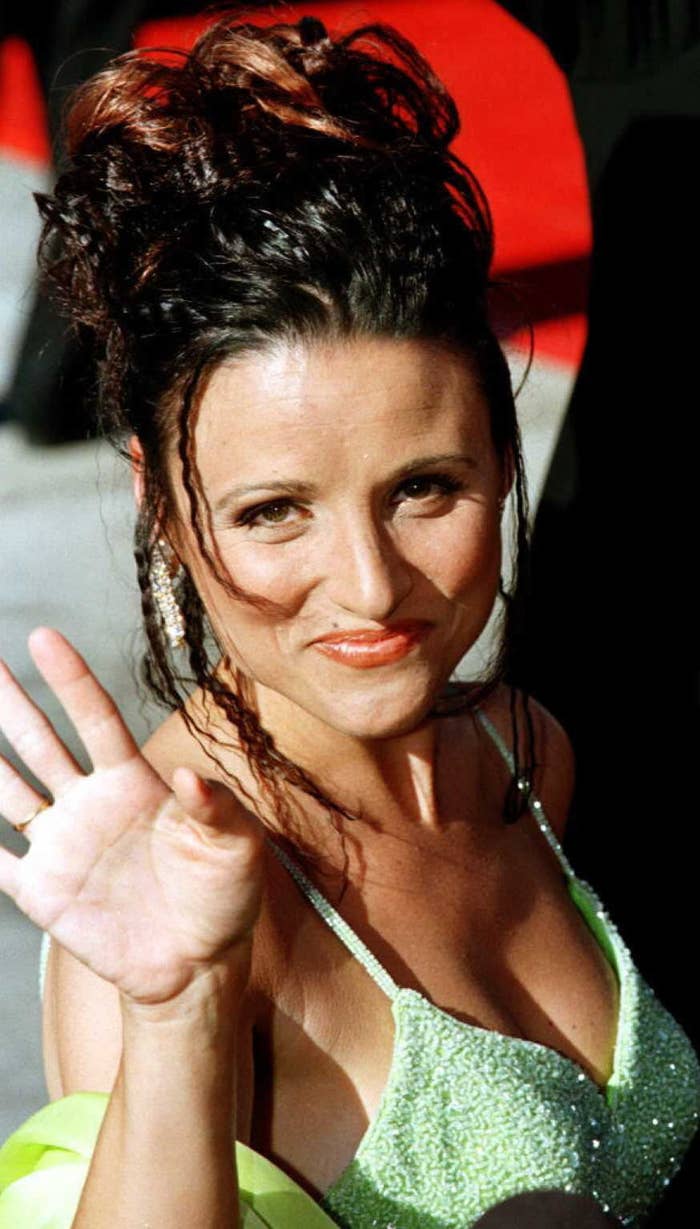 Because this hair is EVERYTHING.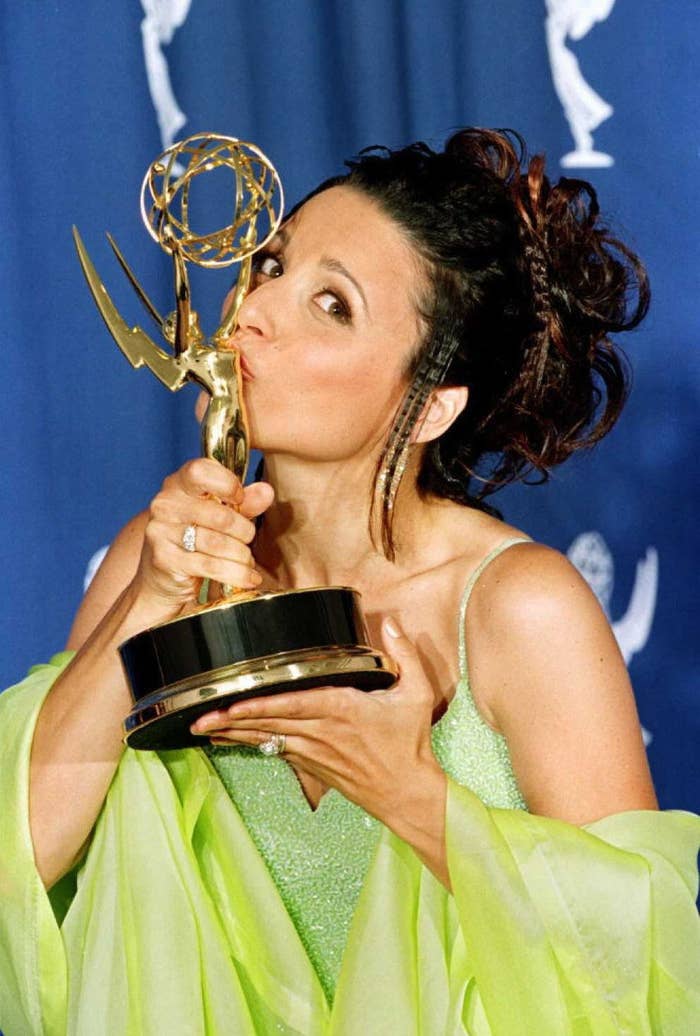 Sadly, the hairpiece did not last. 1997 came around and Julia got all dark and mysterious...yet still freakishly beautiful.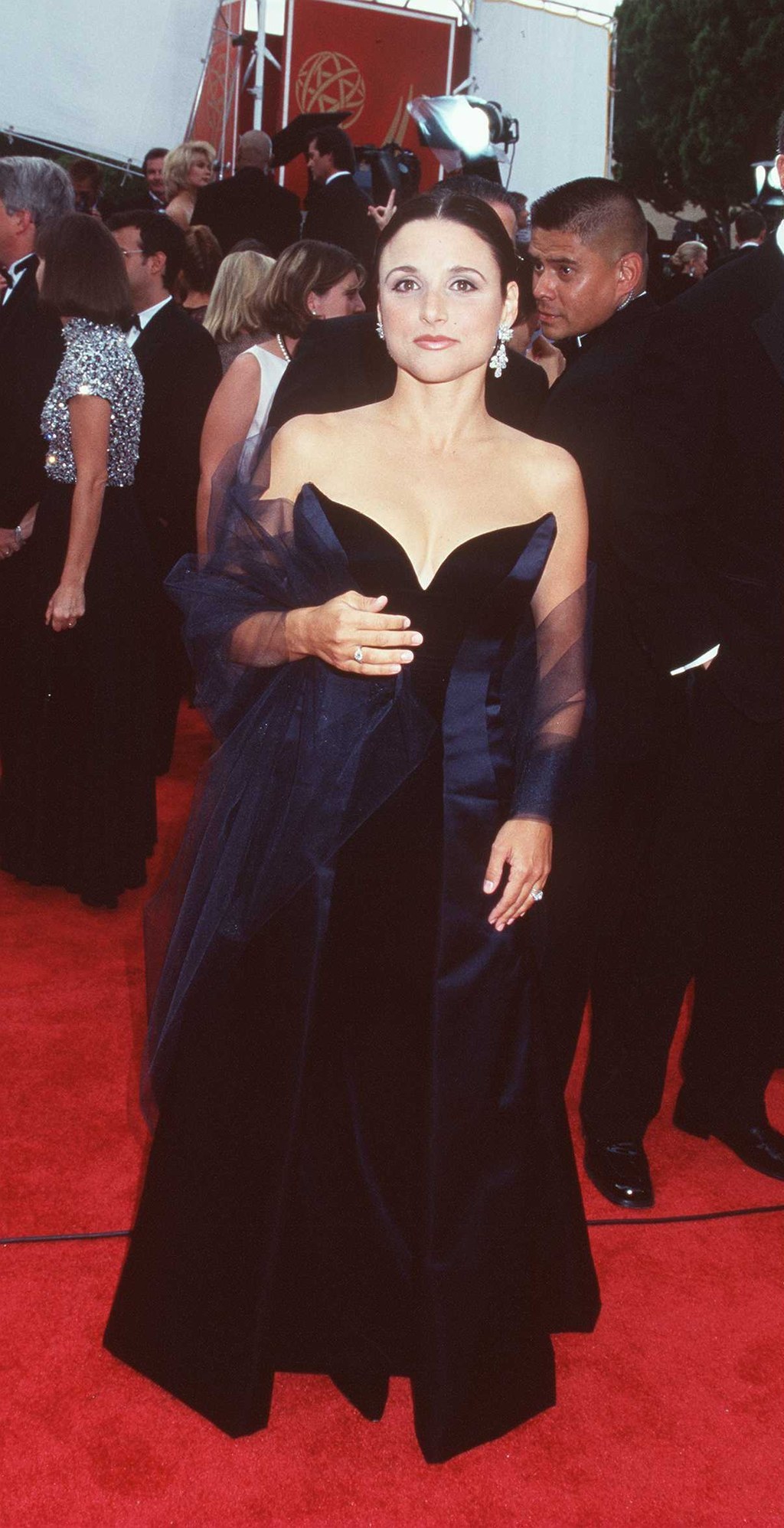 Skip ahead to 2006 when she wore this slinky black and white number.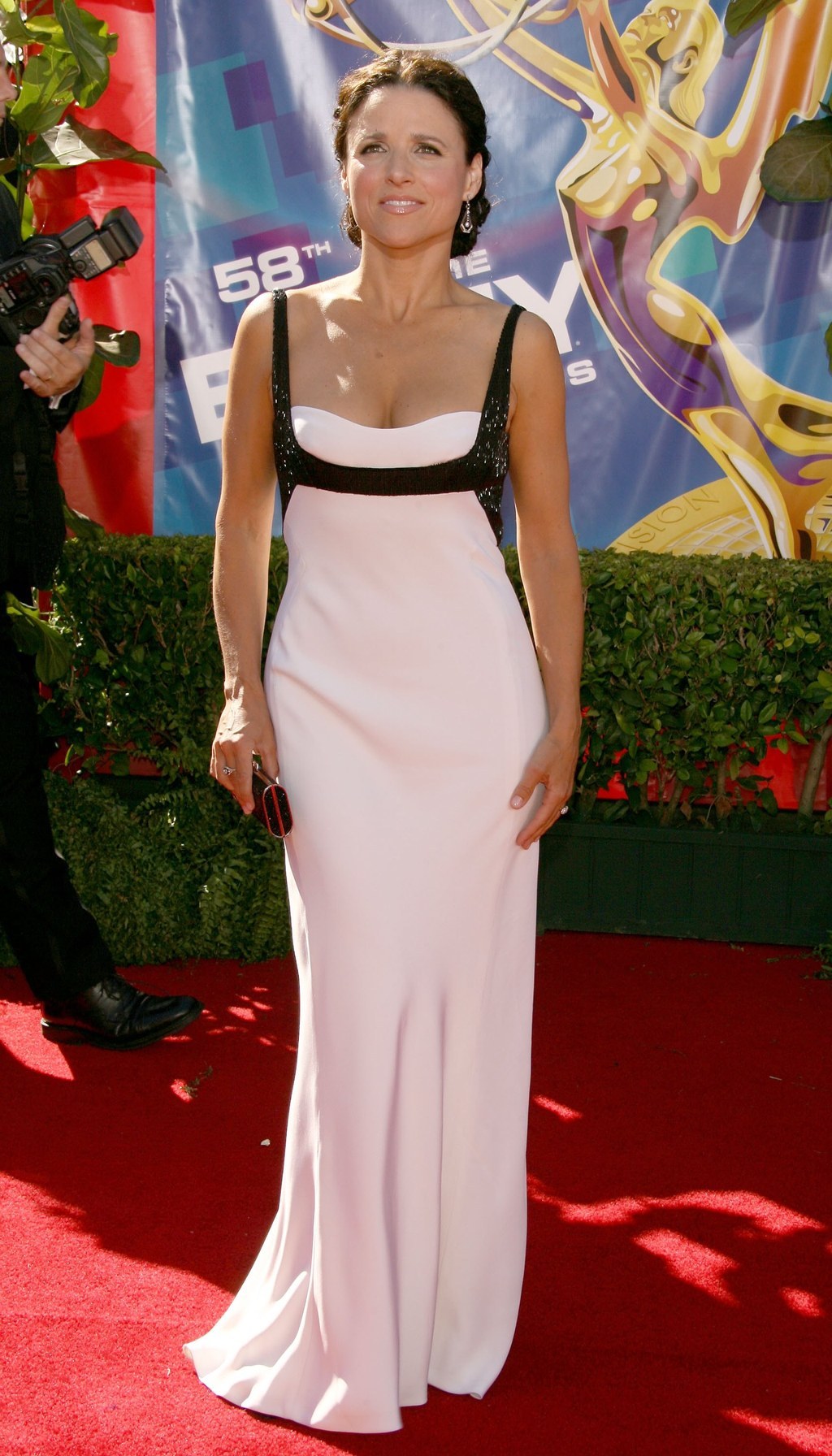 Ans then BOOM, 2007 she showed up looking like a goddamn vision in purple.
Oh helloooo, beehive hairstyle and subtle dress cut out from 2008! Nice to see you here!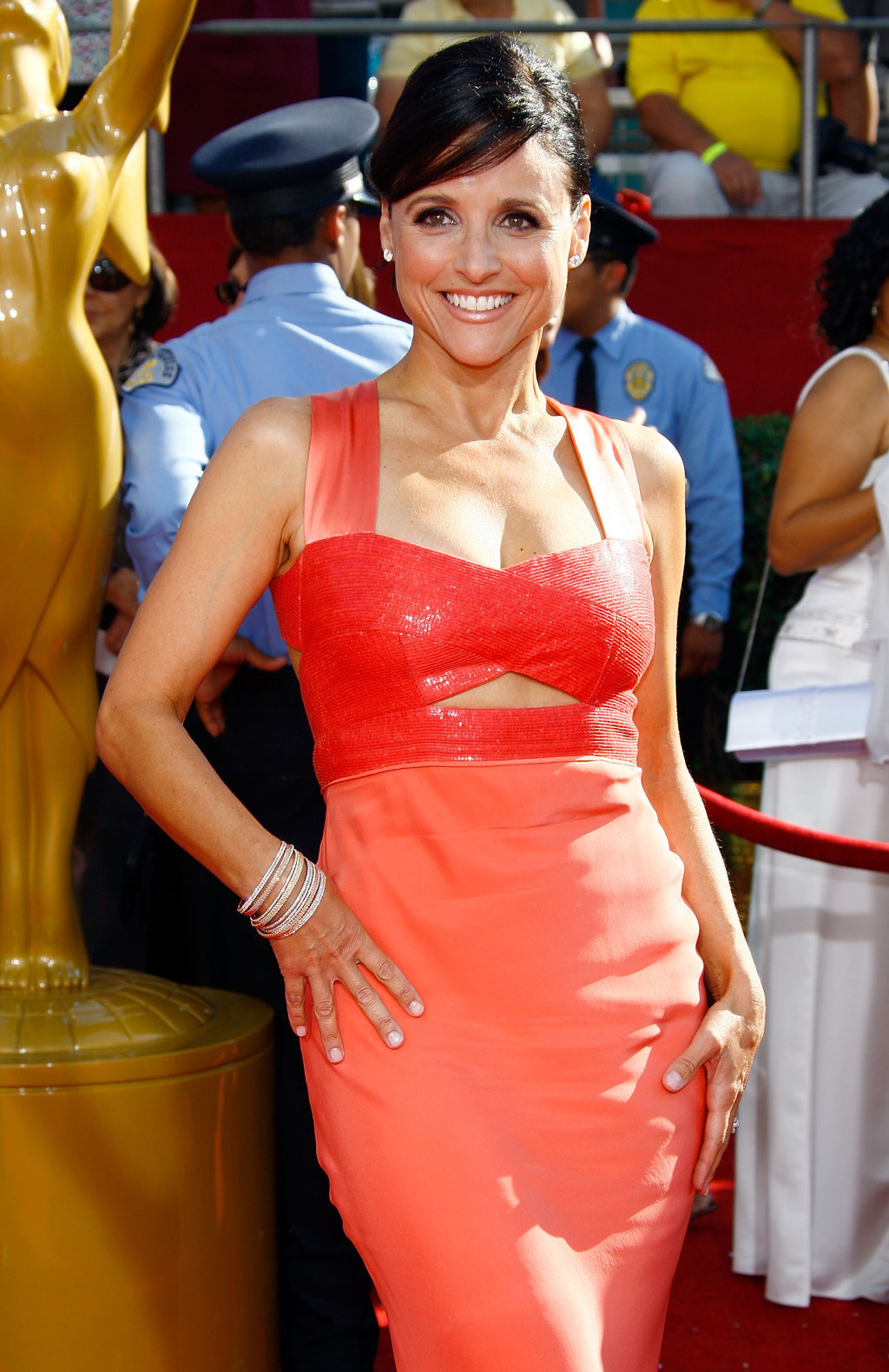 In 2009 it became very clear that Julia really, really loves jewel tone dresses.
2010 hit and she was like BAM! Bombshell!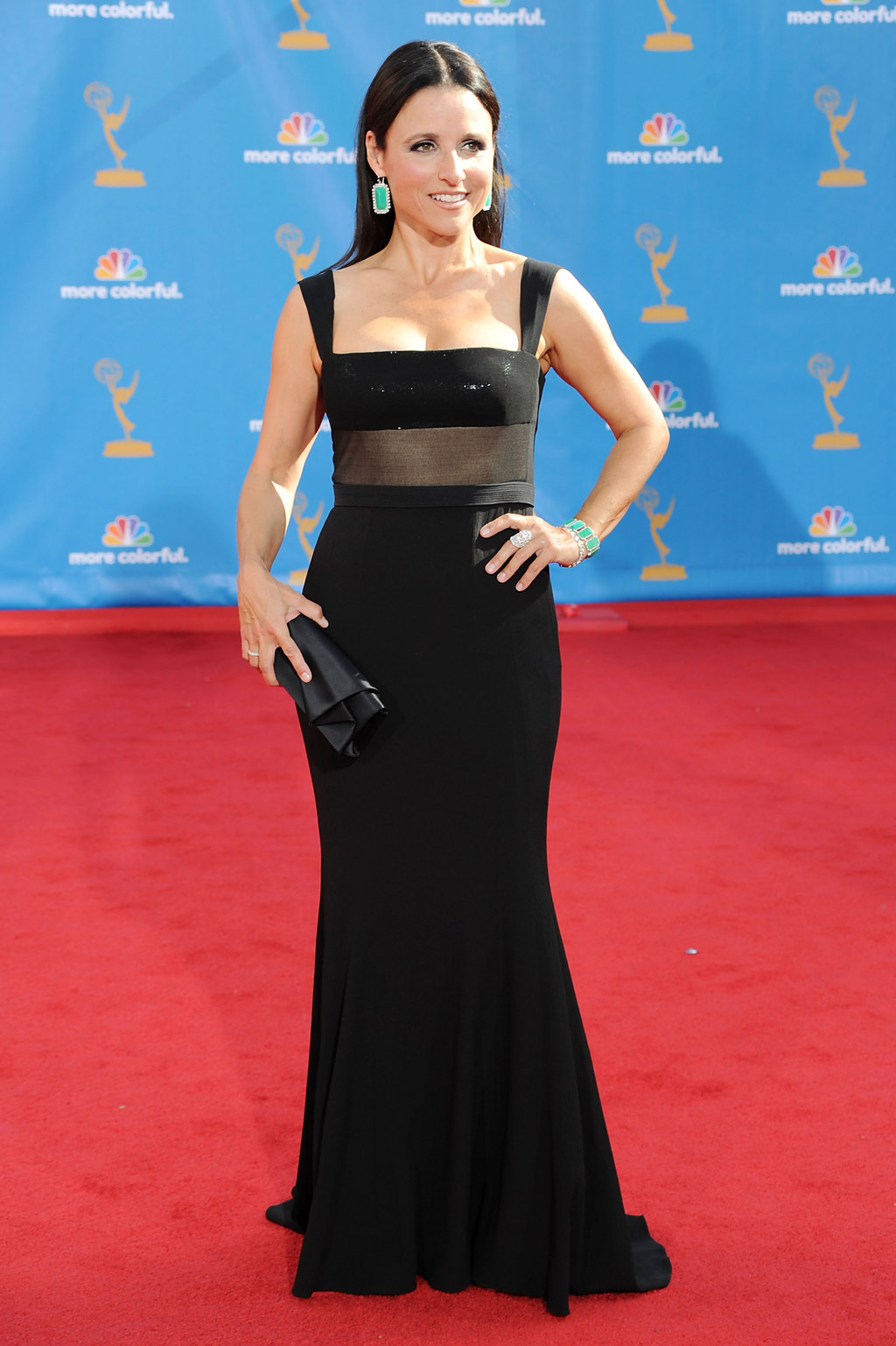 Then in 2012 she showed up in this burgundy gown like the true star that she is.
Her dress in 2013 was this champagne colored, jazzy little number.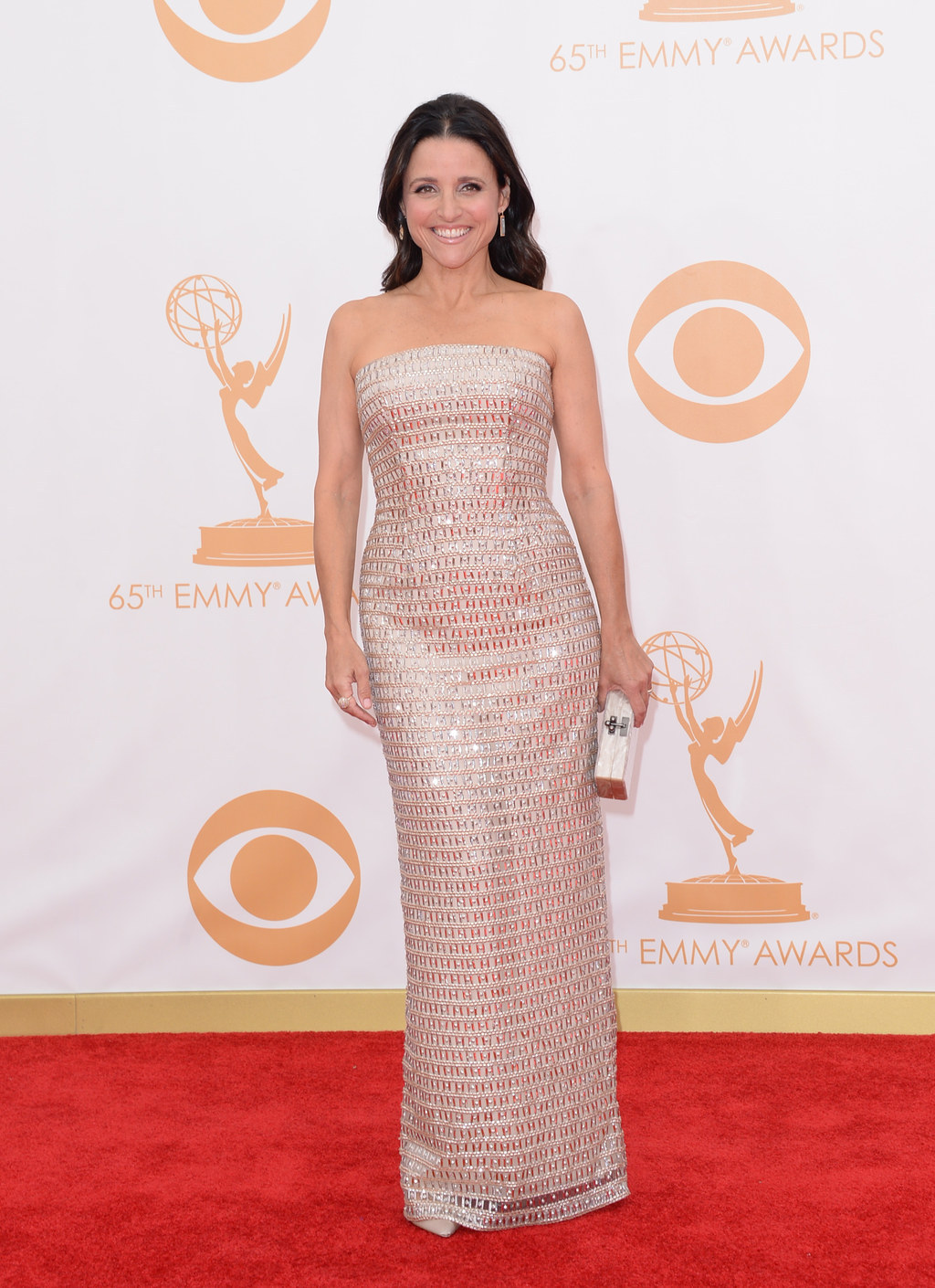 2014? Nothing but this STUNNING red dress.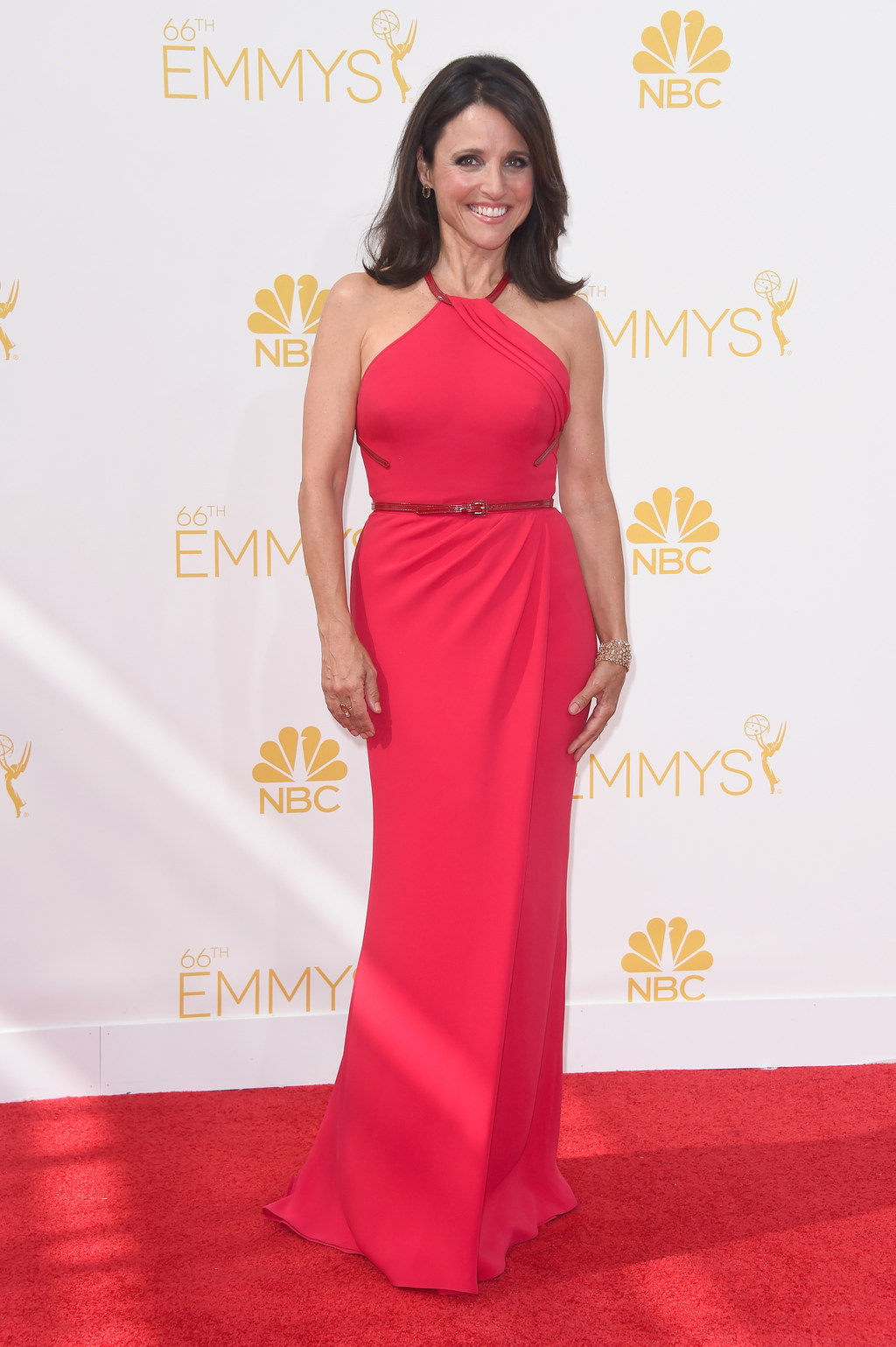 And in 2015, she wore this chic black dress while accepting her Emmy for Best Actress in a Comedy series for Veep...AGAIN.