You can paint directly on your natural nail, or you can use pre-glued nails, which can make art much easier. Follow these instructions if you're going to use pre-glued nails.
Step 1: After painting a base coat, swipe on two coats of silver glitter nail polish.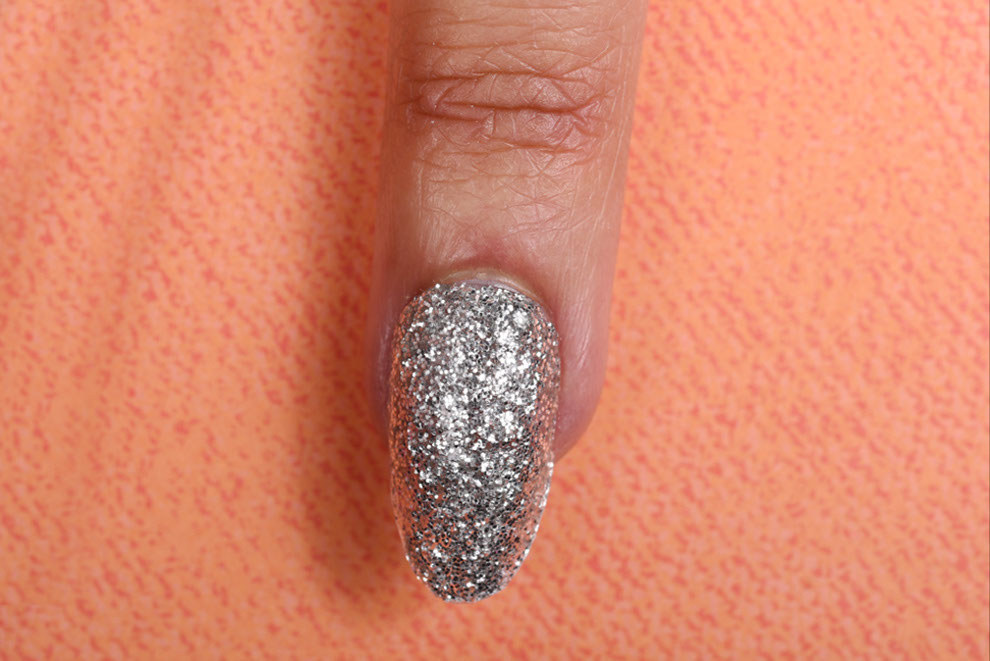 Step 2: On the bottom quarter of your nail, paint a horizontal yellow stripe.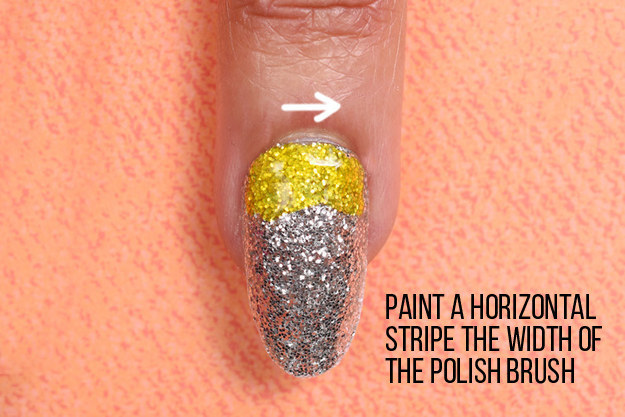 Step 3: Slightly overlapping the yellow stripe, make a second horizontal stripe with orange polish.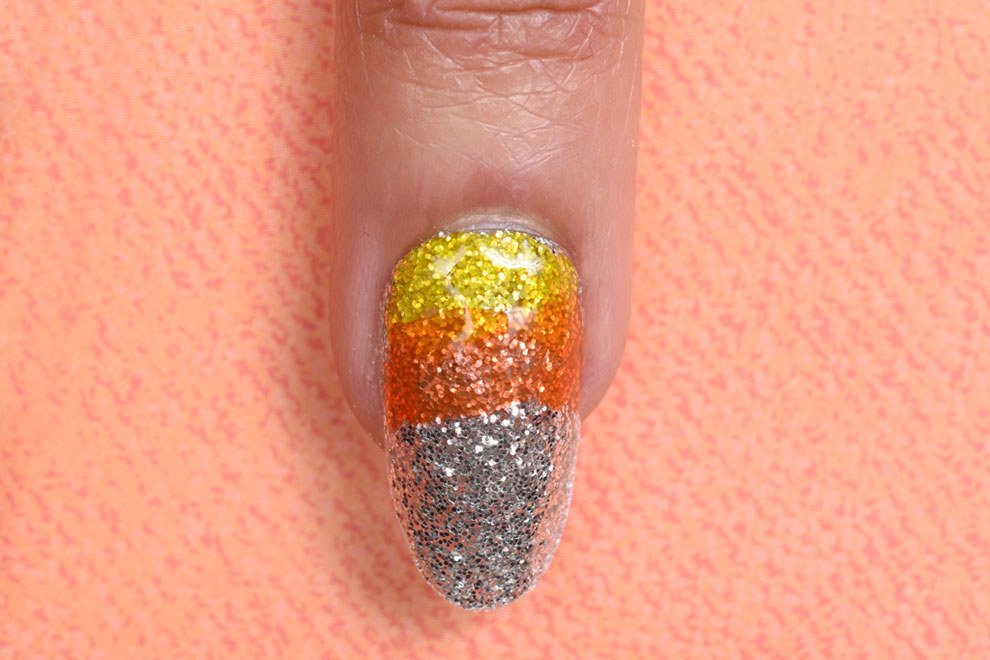 Step 4: Slightly overlapping the orange, paint a third horizontal stripe of pink polish.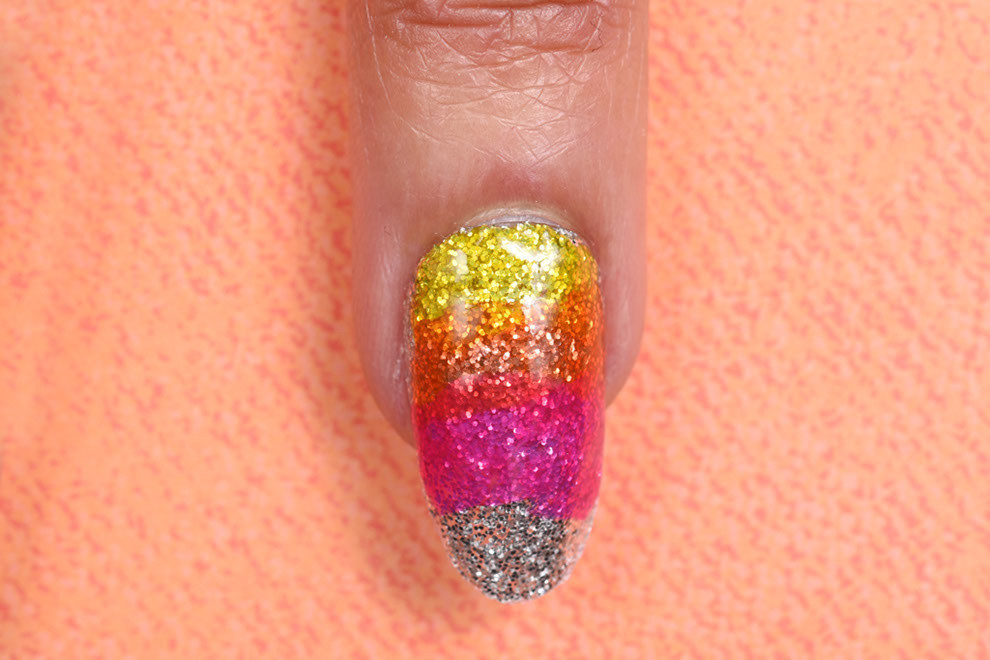 Step 5: Overlapping the pink just a bit, paint the rest of the nail with a swipe of red.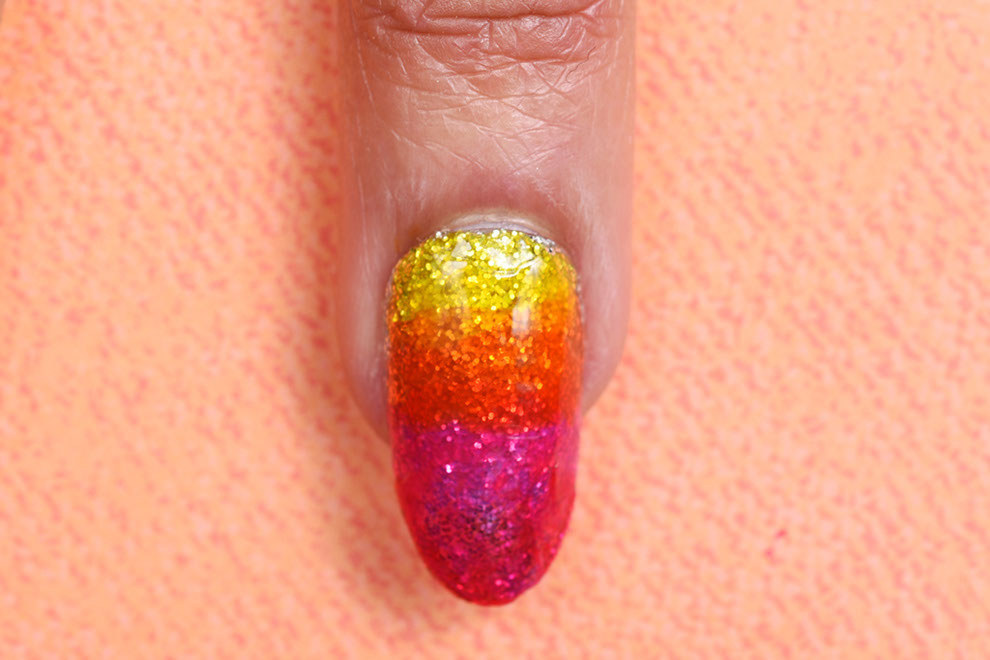 Now go sip some margaritas on the beach and enjoy yourself!