The Victoria's Secret Fashion Show is quite possibly one of the biggest television events of the year and it airs tonight.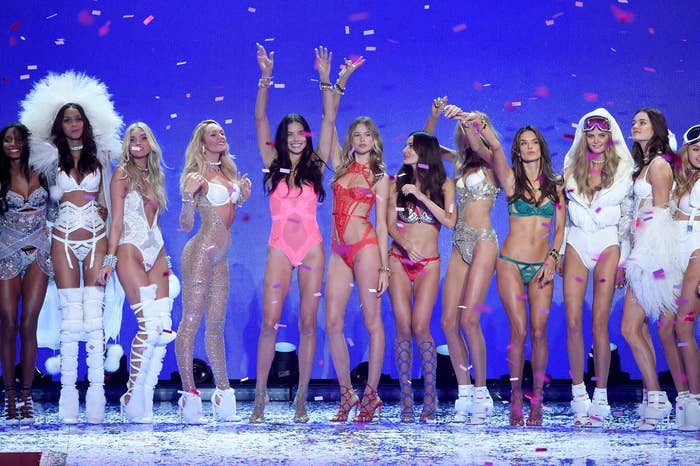 For a reason I can't really understand, I was invited to go to the show IRL this year.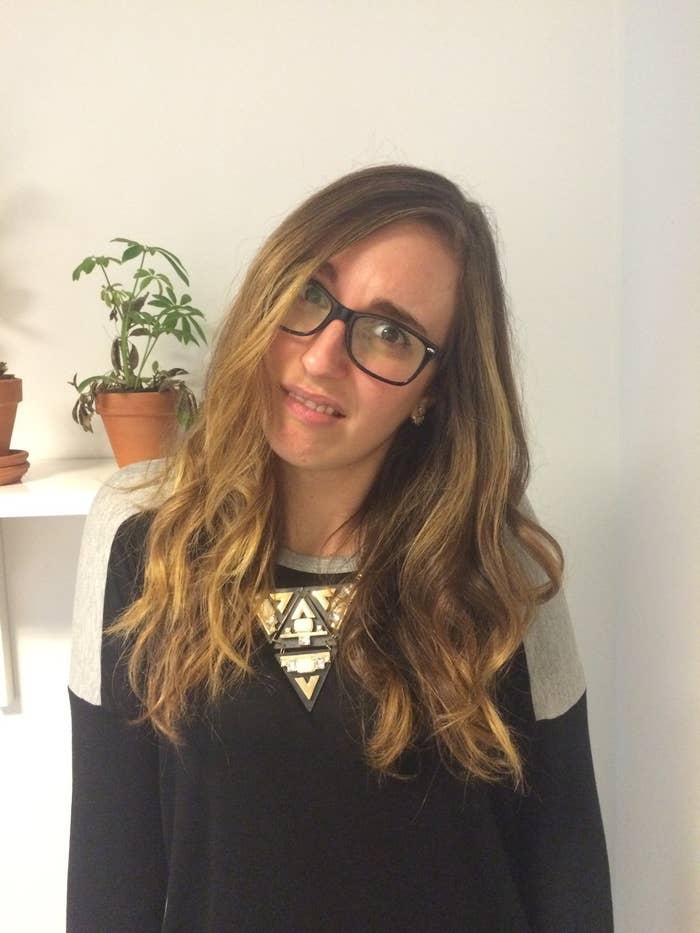 I got this invitation, which probably cost more than, IDK, my iPhone, to print.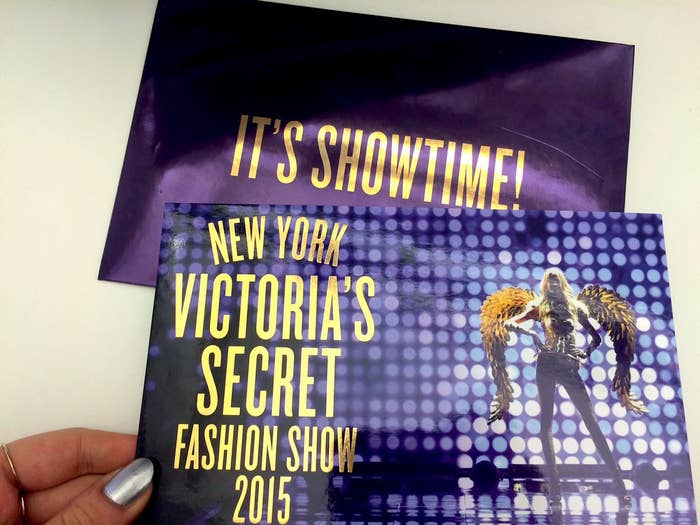 I read "dressy cocktail attire" and sort of panicked...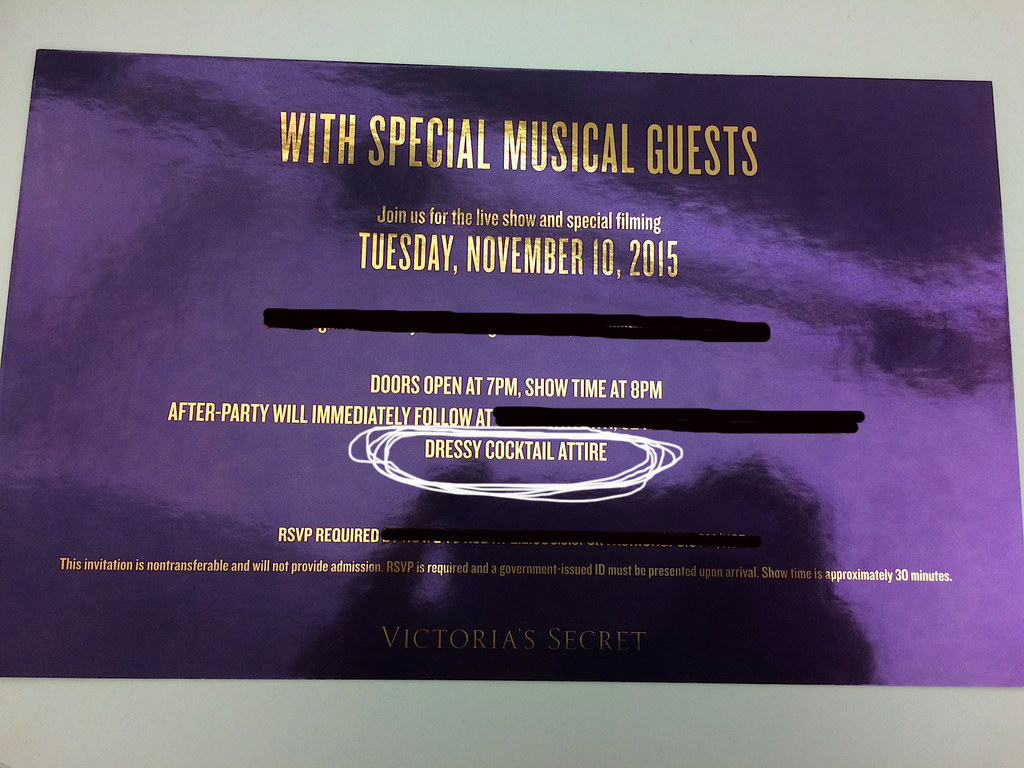 ...because, TBH, the fanciest thing in my closet is a thrifted Club Monaco sweater, so I had to get a dress.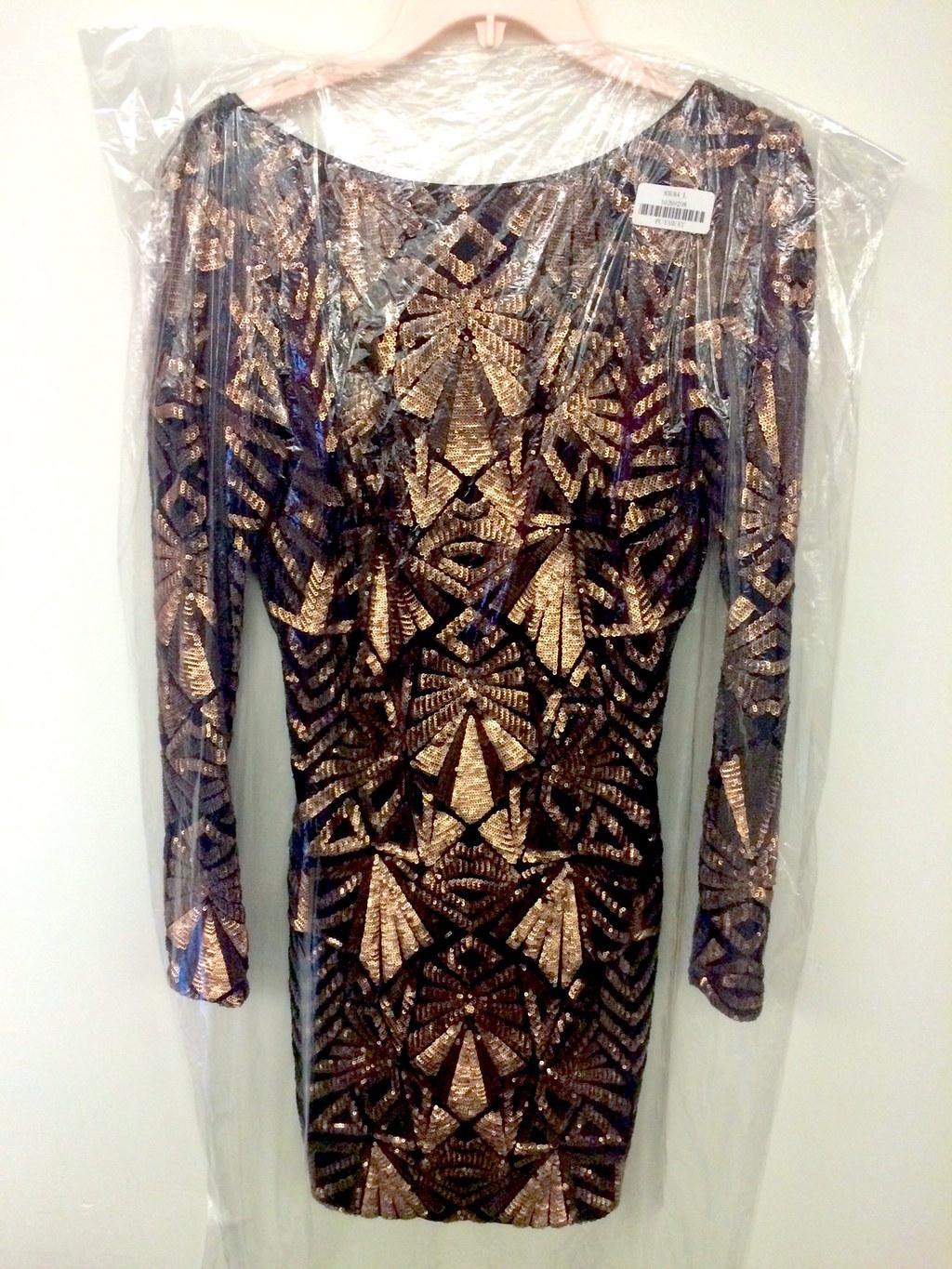 On the day of the show, a couple of co-workers and I got there, and I went to have my hair and makeup done like the Angels. Backstage was a goddamn zoo in the best way possible.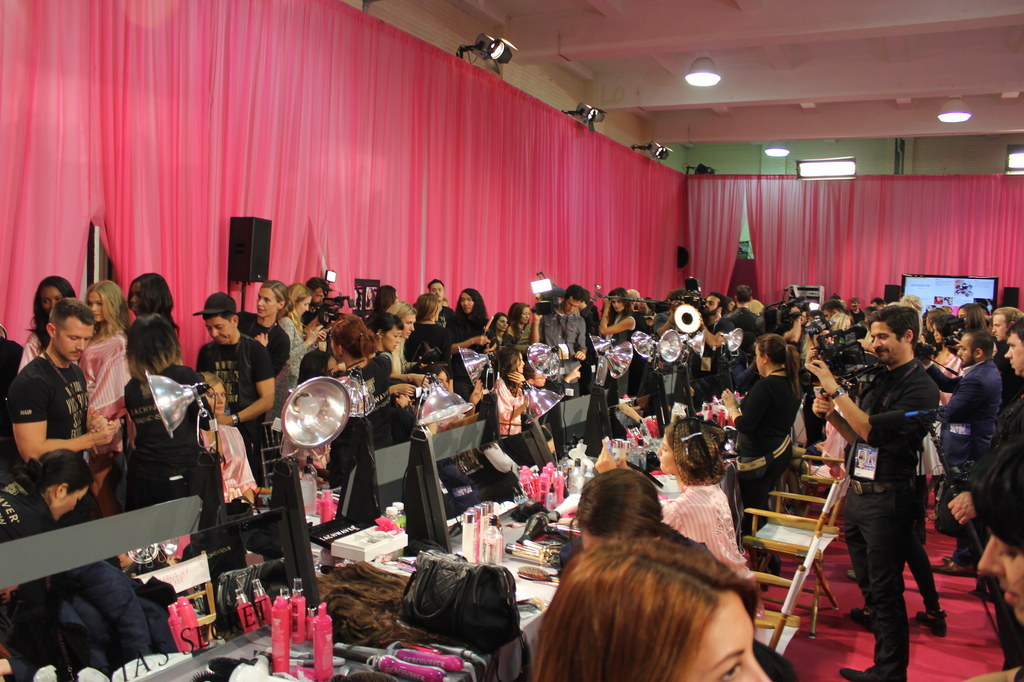 Behati Prinsloo was just prancing around having fun because she is a goddess.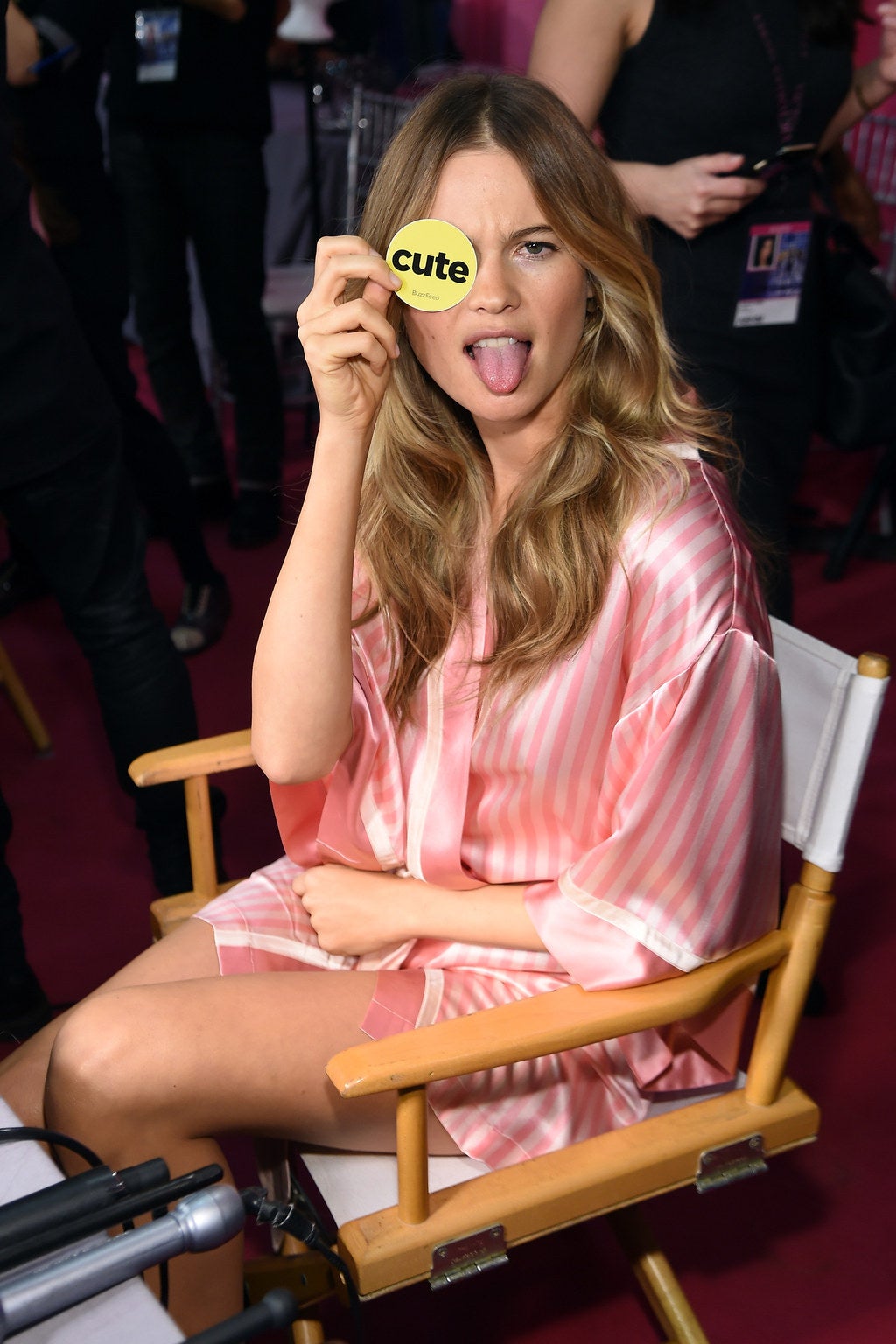 Once they were done getting ready, the models goofed off with their friends.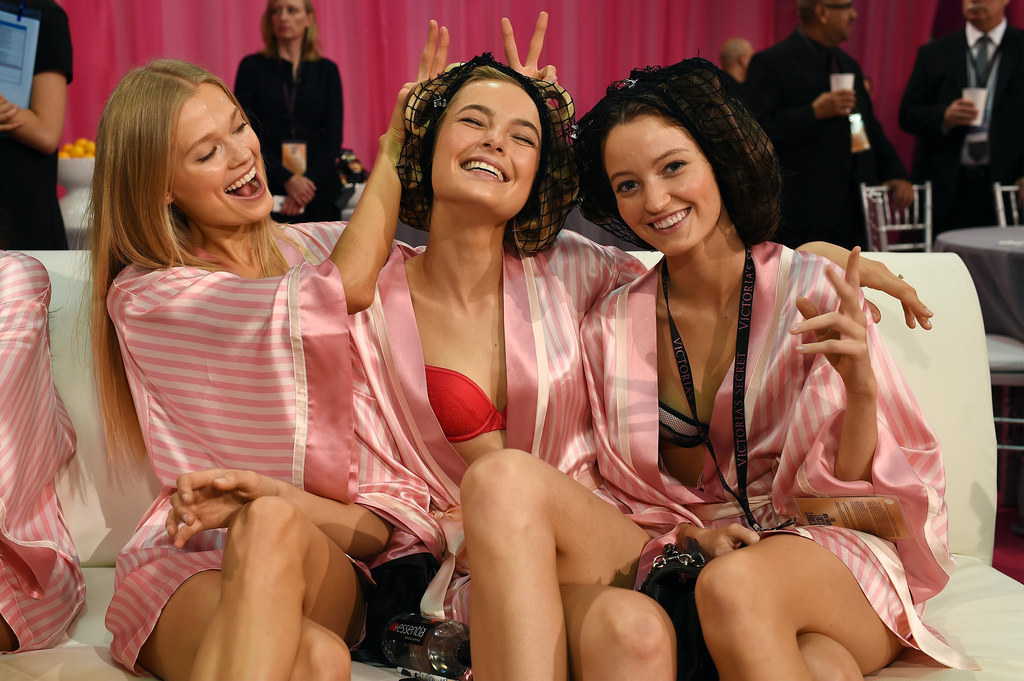 The $2,000,000 Fantasy Bra is just chilling on a mannequin in the corner. OK.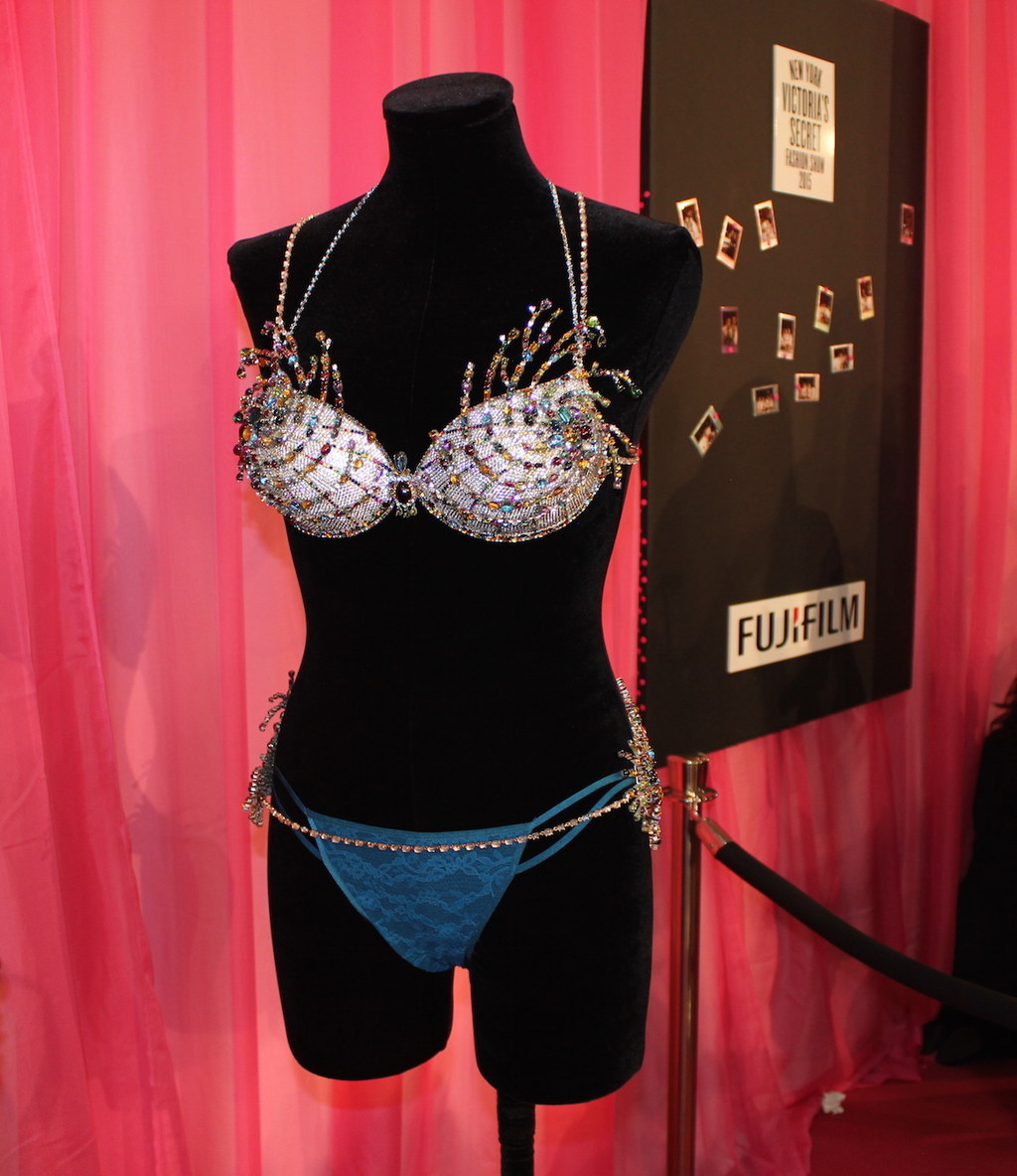 And there are just bags on bags on bags of hair extensions.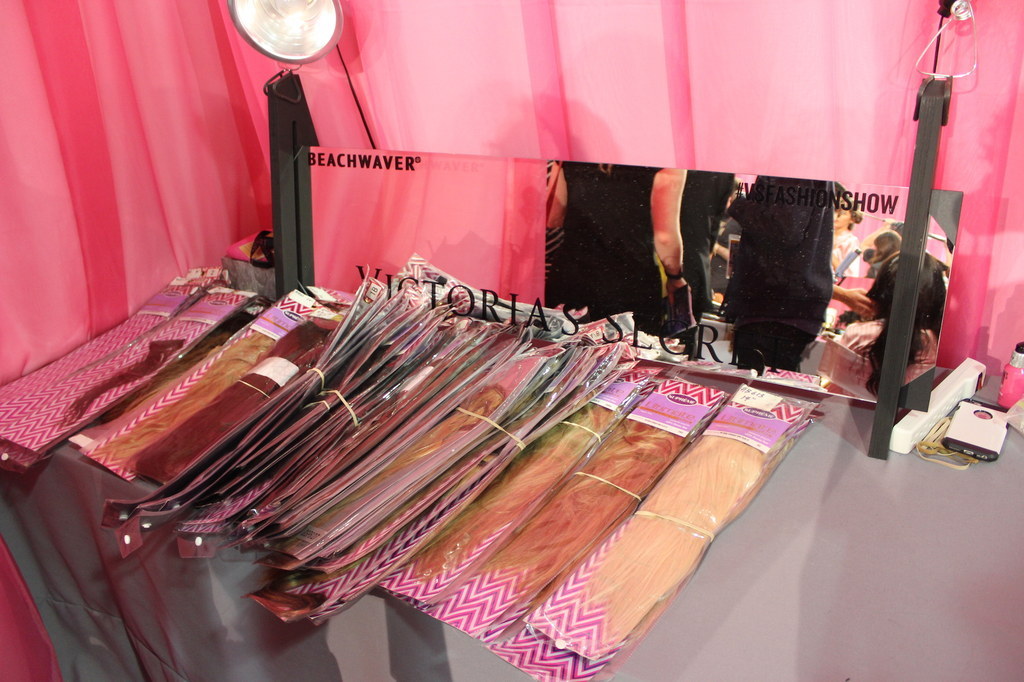 So I had like 10 pounds of extensions put in and then got ~beachwaved~. This is me with Nina, the magical sorcerer who did my makeup.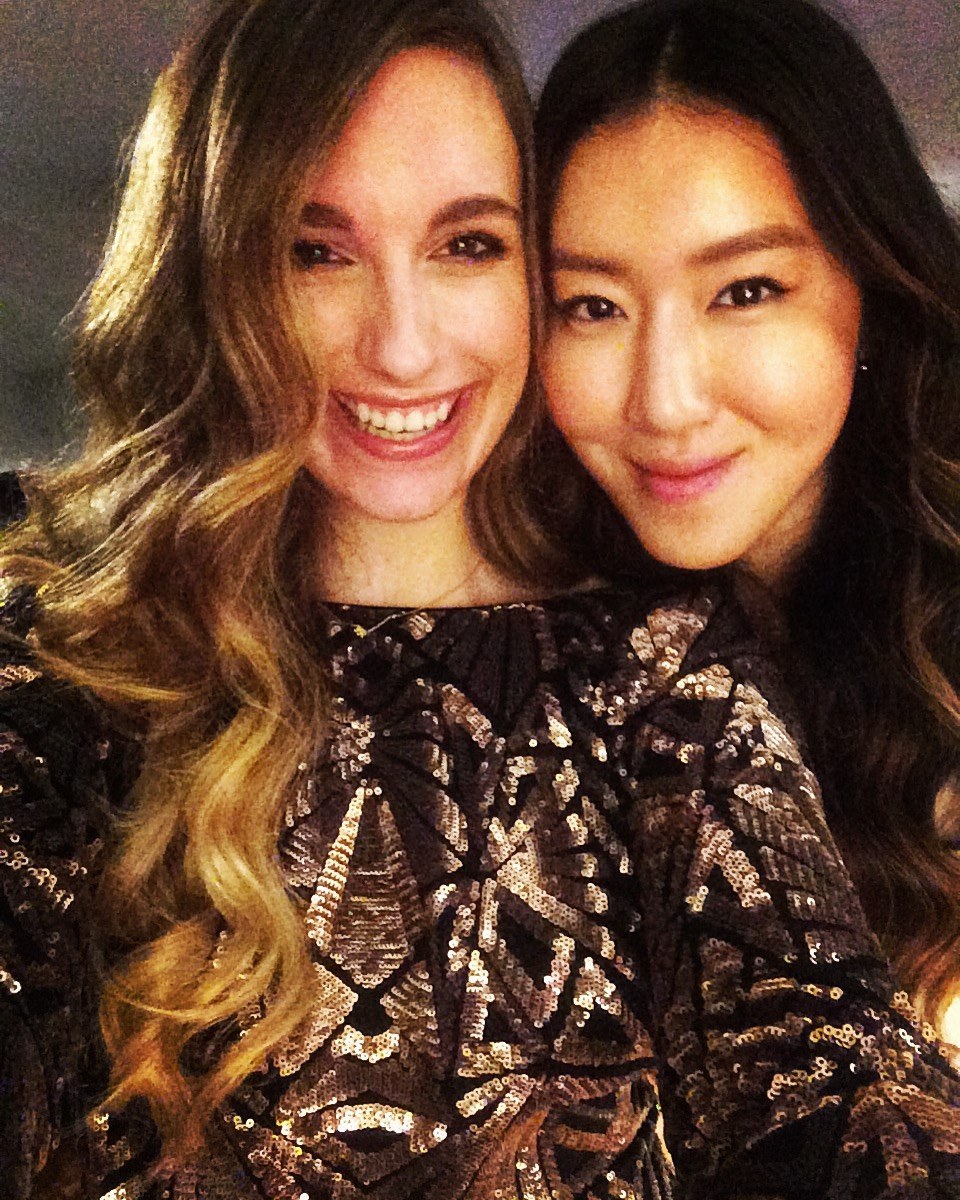 When she was done with my face, she was like, "Let's do some leg makeup on you to really finish things off!" OK, Nina, you magician, you.
Once I was all done up, I headed to my seat.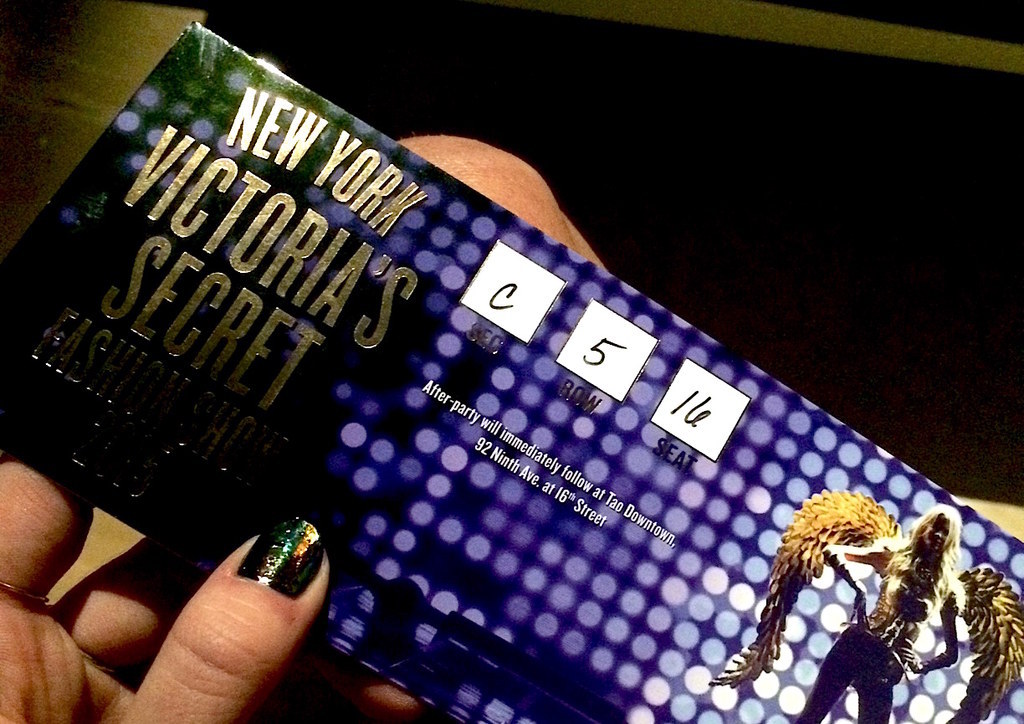 There were a ton of really, really handsome male models who were ushers for the evening.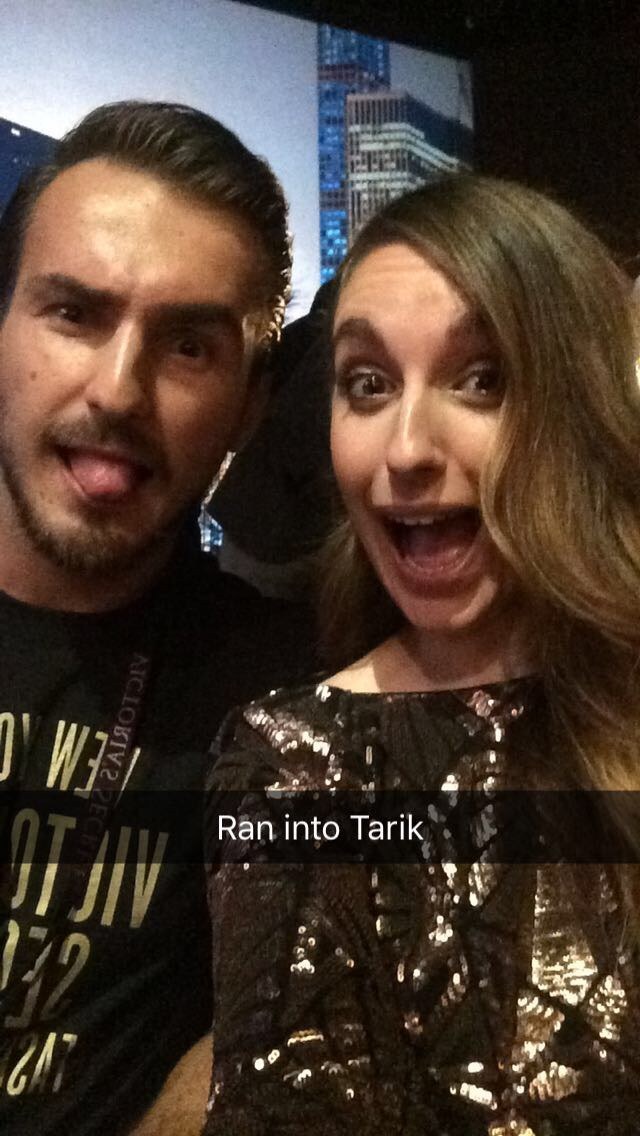 As I waited for the show to start, I actually lost count of how many times the men in the audience said the line, "I'm just hoping to find my next ex-wife tonight." Relax, creepy dudes.
The lights dimmed and the show started and I was legit awestruck by these models.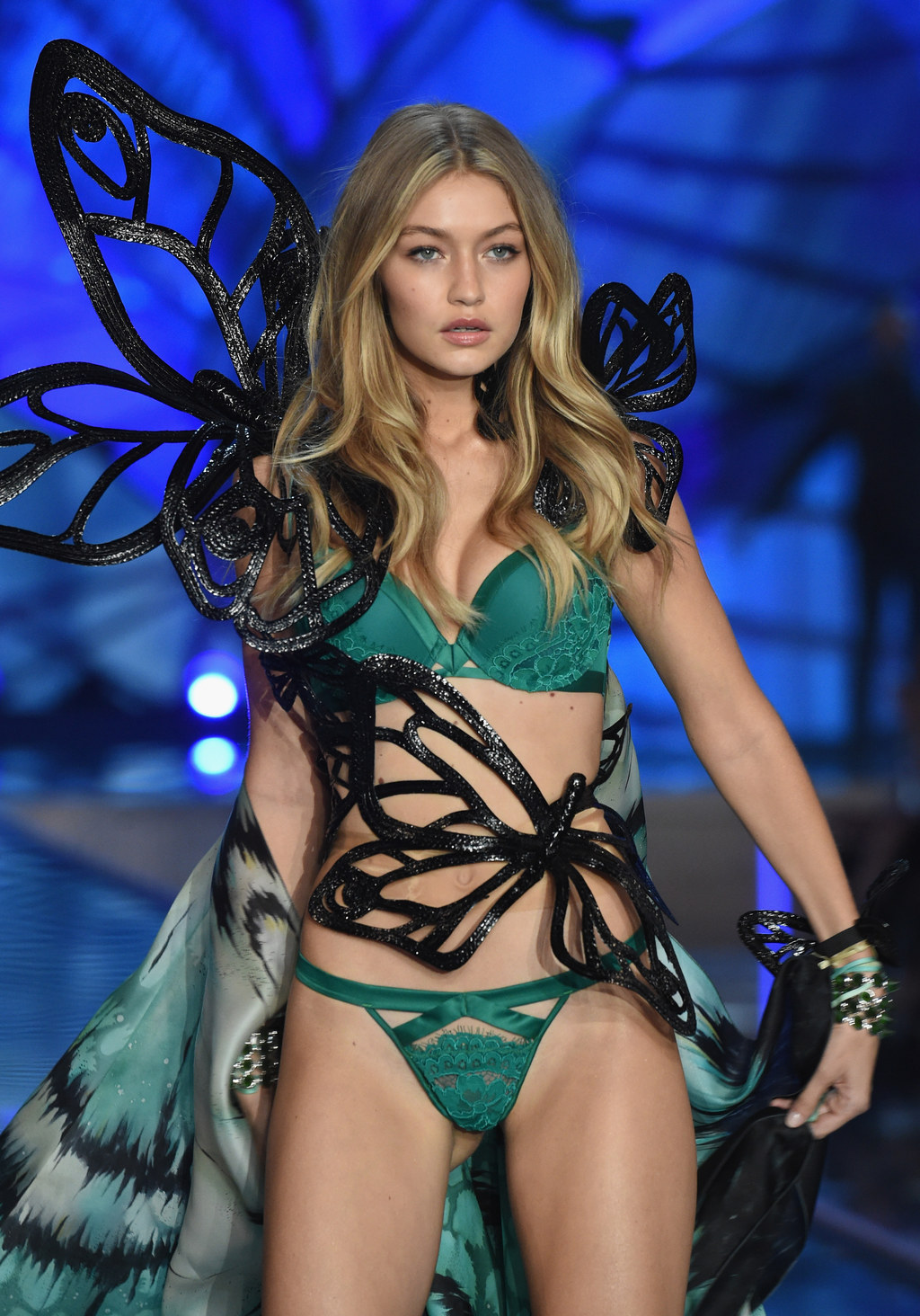 WTF kind of workout gives you these butt muscles that I didn't even know existed...?
All of the walks are perfectly choreographed to the musical performances. I'm talking the second the beat drops, the first shoe drops to start walking.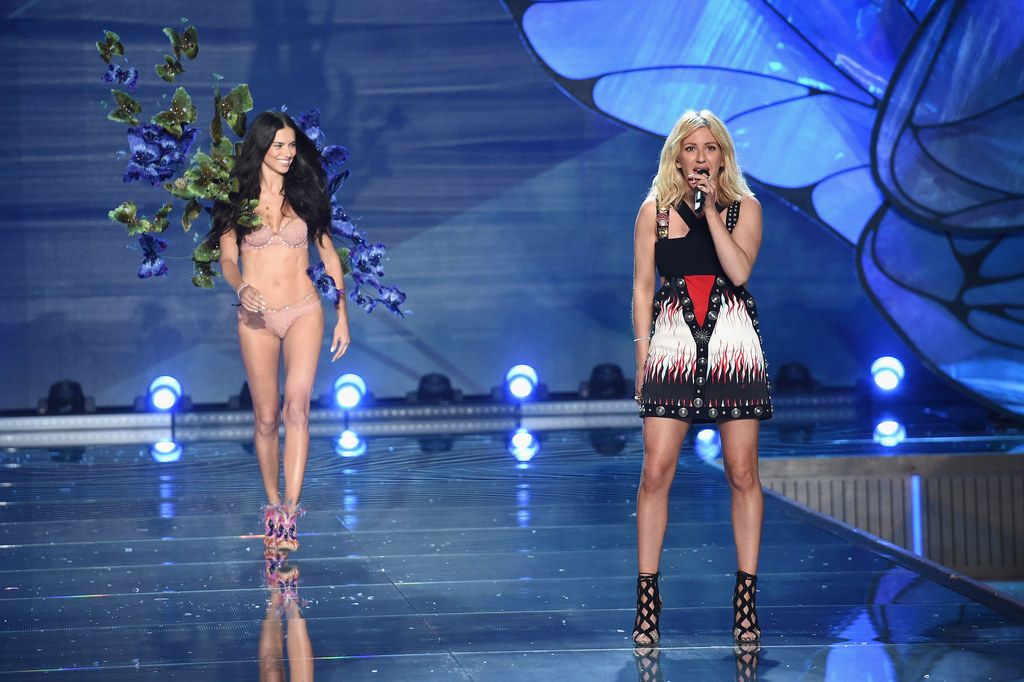 Selena Gomez fucking CRUSHED IT with "Me and My Girls."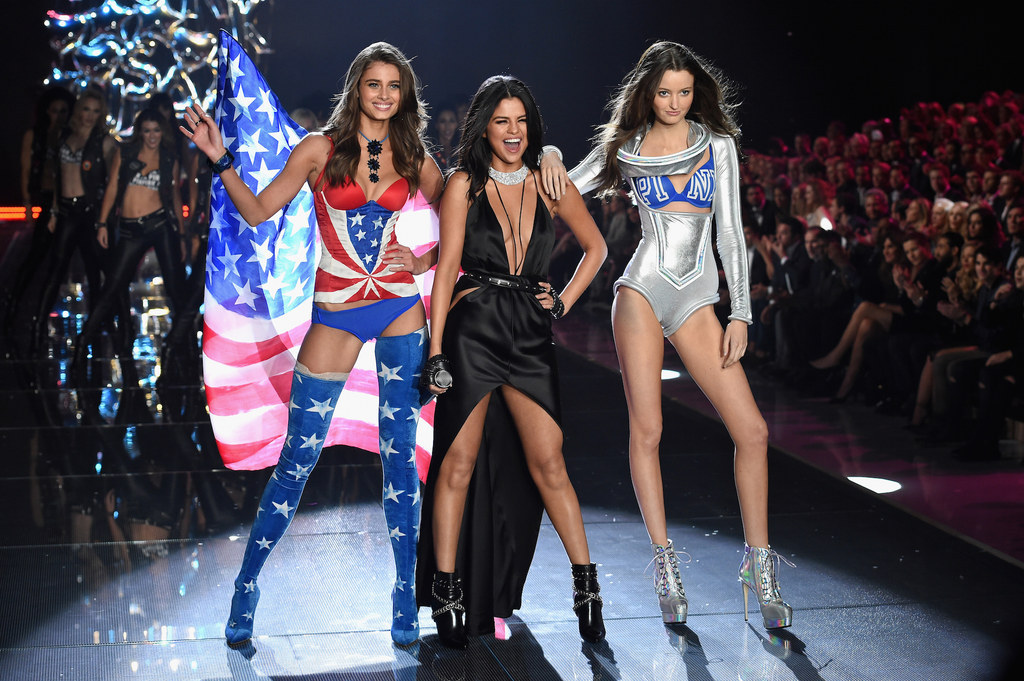 The Weeknd came out wearing a LOT of clothes for a lingerie show, but I guess his shearling jacket was cool????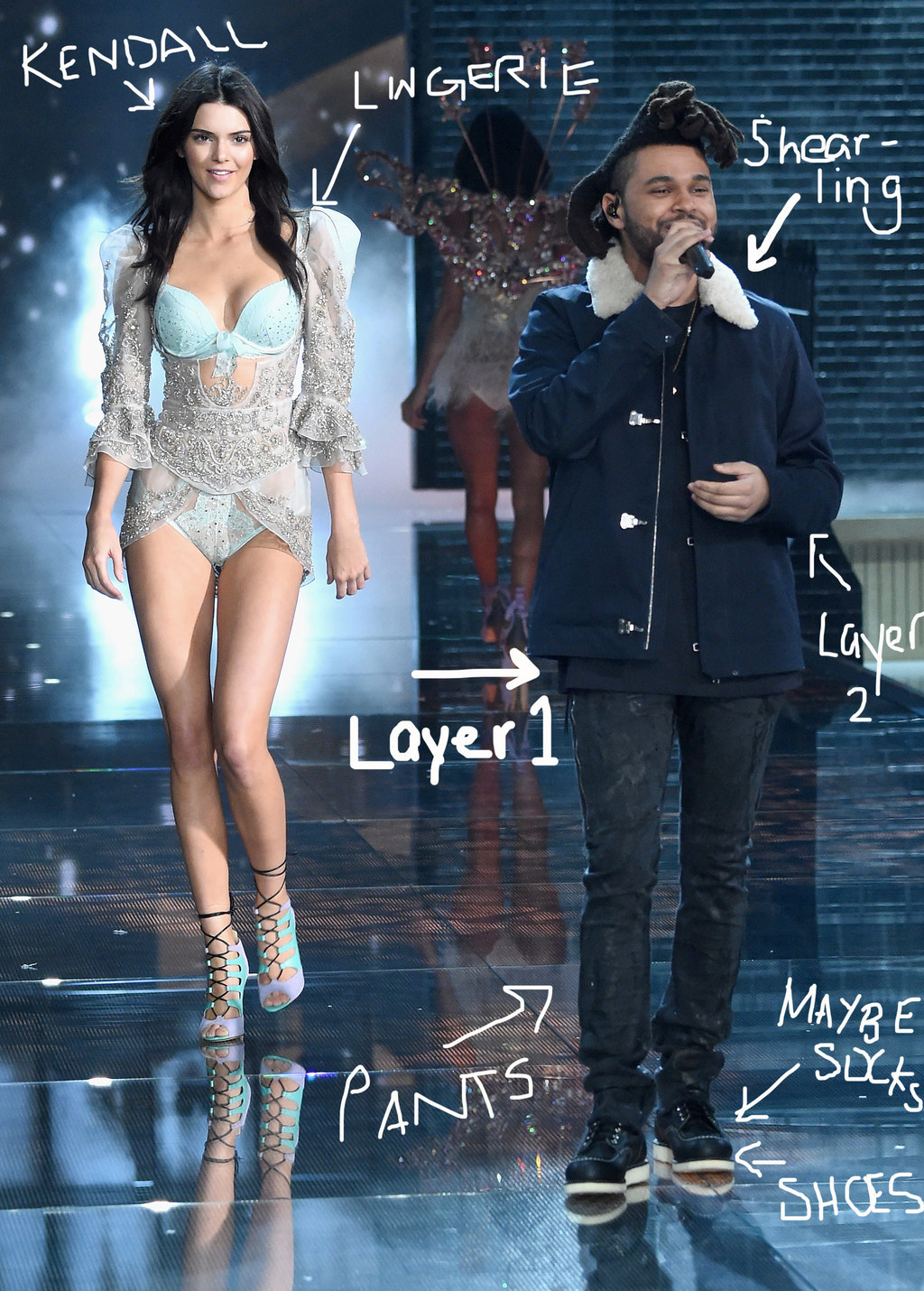 Some of the models were hooked up to wings that legit LIT UP.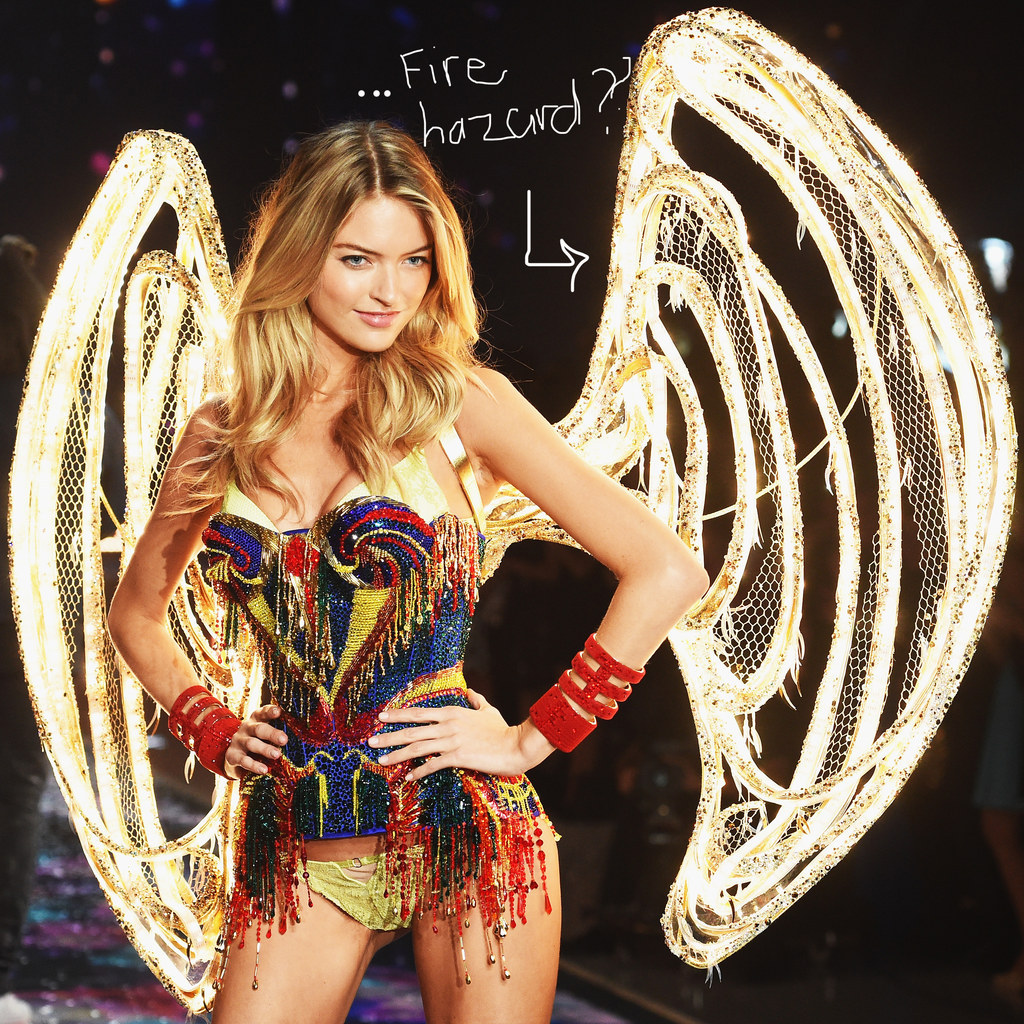 But Gigi Hadid was dressed as a sexy firefighter who could definitely put out a wing fire.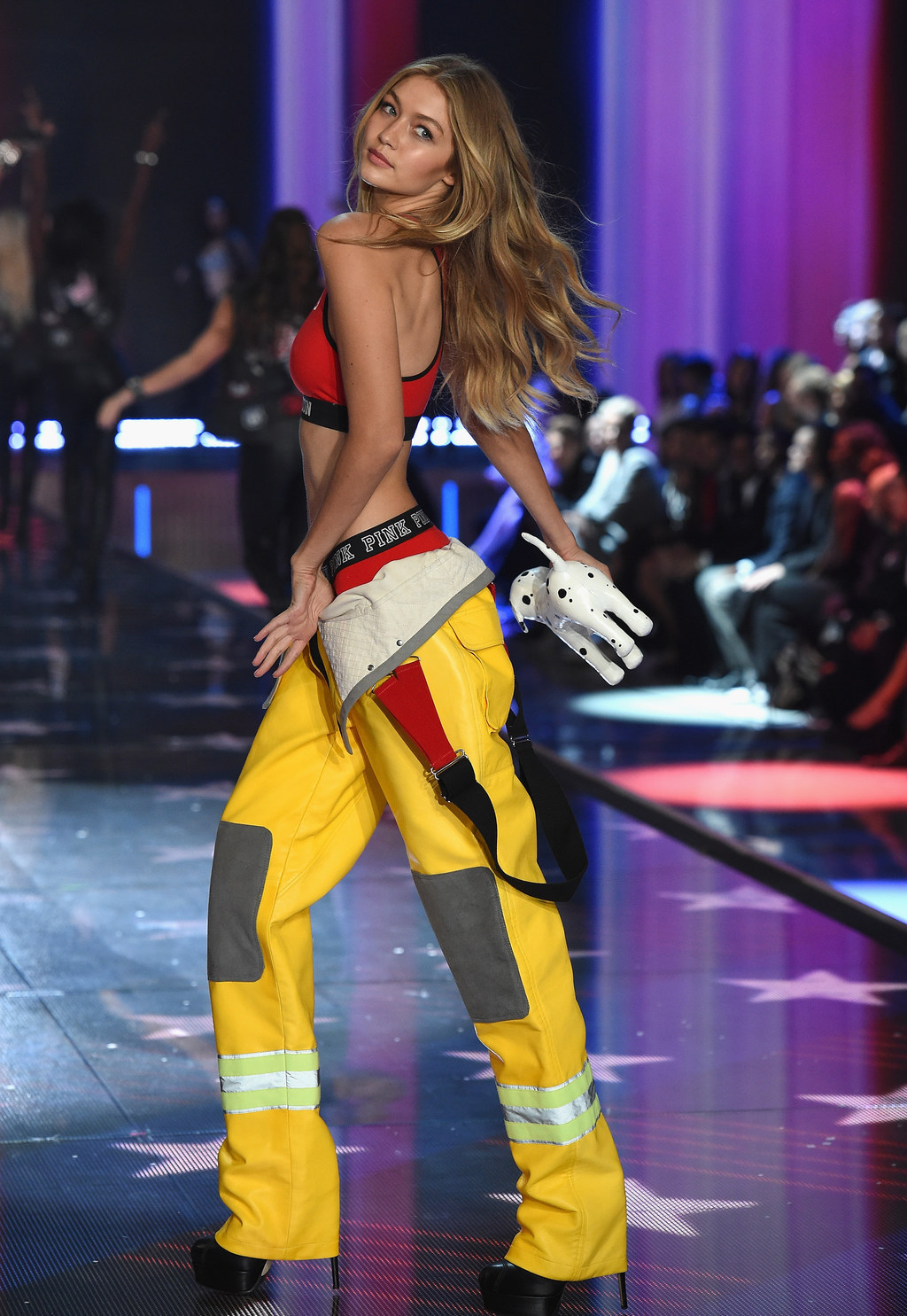 Some models wore...balloons?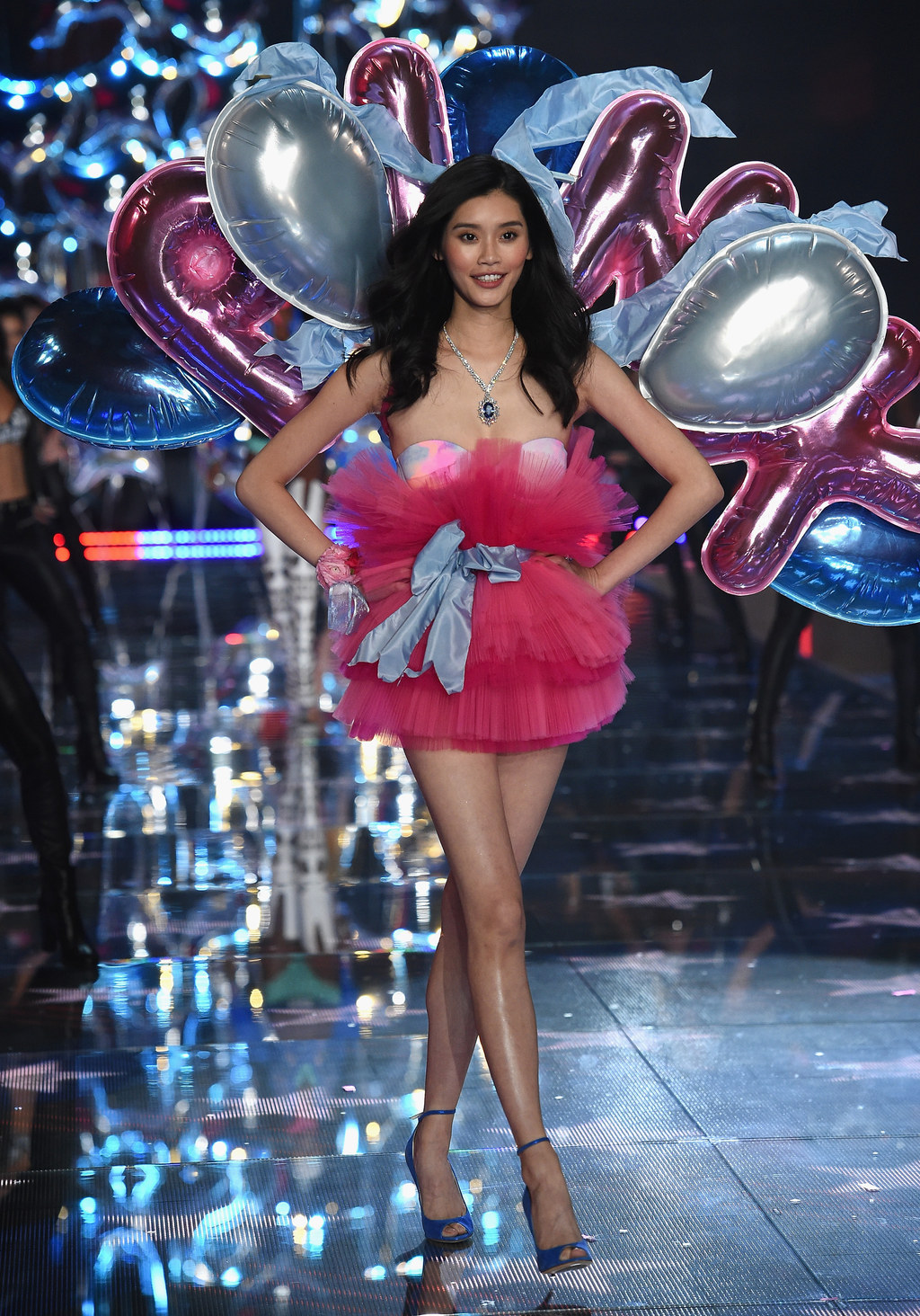 And Lily Aldridge wore a regular bra under the Fantasy Bra. I wouldn't want to wear $2 million worth of diamonds on bare nips either, Lil.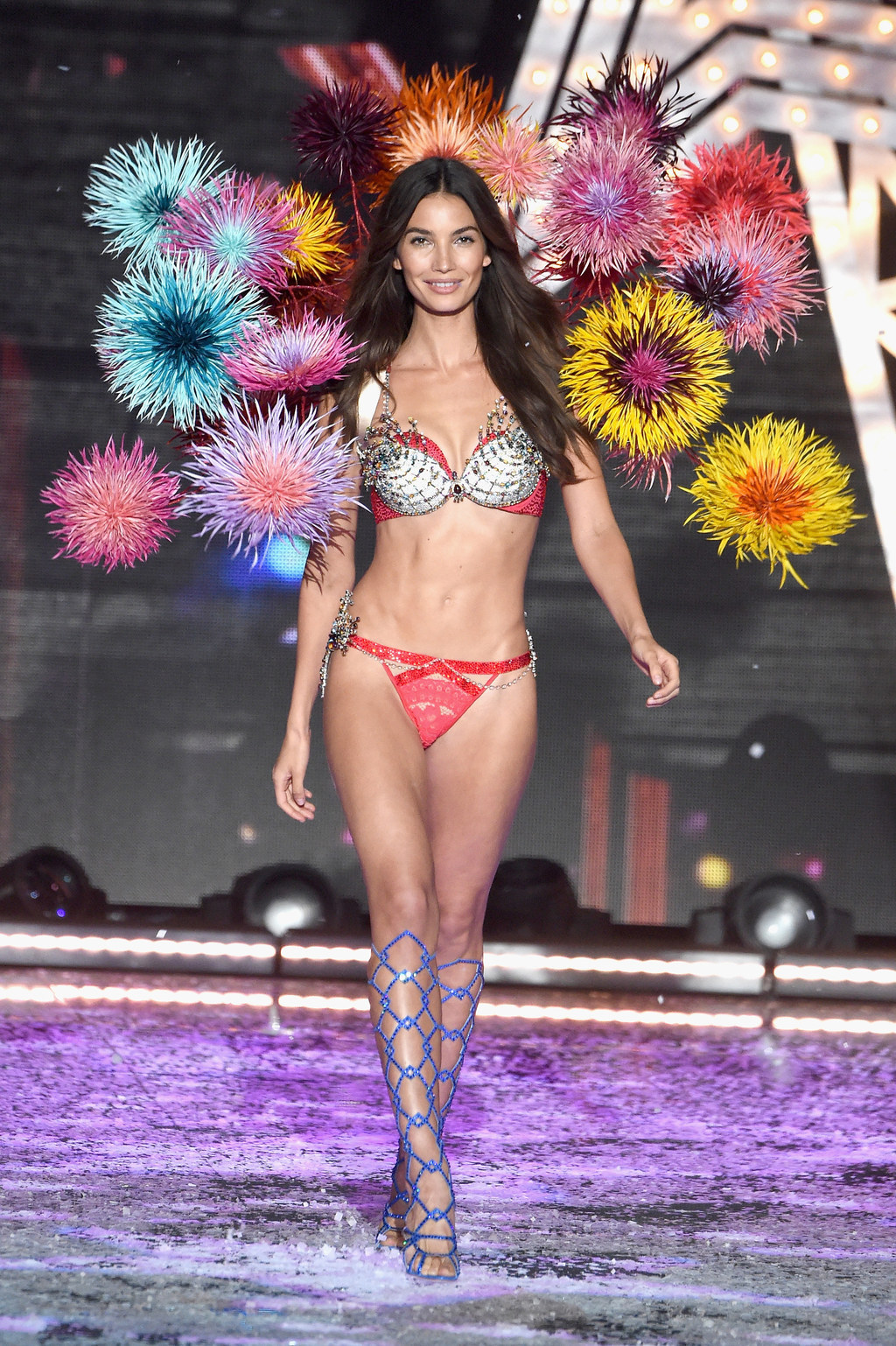 And then after about 28 minutes, all of the girls came out for the finale.
The audience gave the girls a standing ovation...
And five minutes later, everyone cleared out to go to the afterparty.
For more behind-the-scenes action, watch this video of the models telling us the most annoying questions they're asked: