Last week, Kaur made history as the first bearded woman to walk in a jewelry designer's fashion show and she DID THE THING.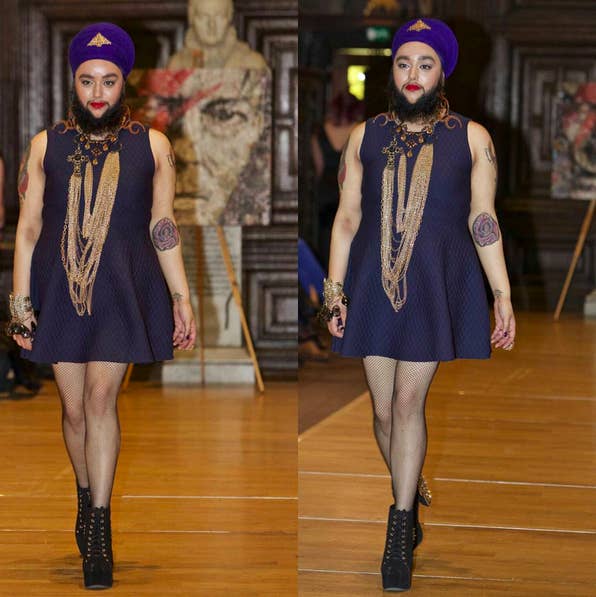 In her Instagram post about the show Kaur wrote, "I grew up watching America's Next Top Model. I always wanted to be like the pretty models...I grew up being told that I was fat, ugly, and disgusting to even model. I was told I'd never walk the runway."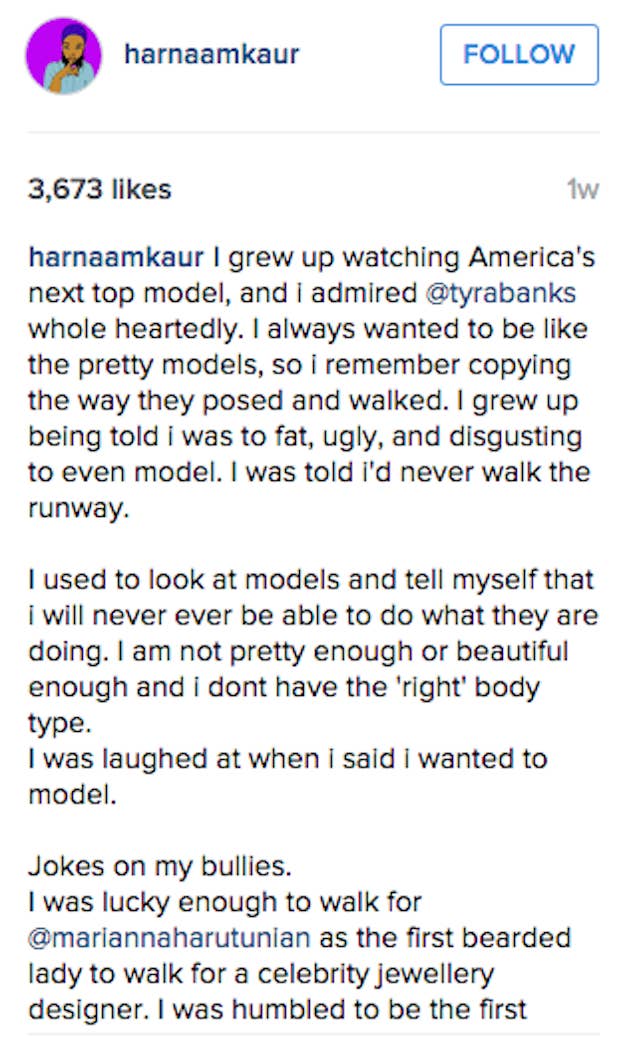 "It is just amazing that I actually had the opportunity to walk the runway as the first bearded lady. I will walk many more runways for designers."
A week before the show, Kaur posted this photo of herself as a child with the caption, "Dear little me, Harnaam is making your dream come true. This little girl inside me has been waiting over a decade to finally get the chance to walk the runway."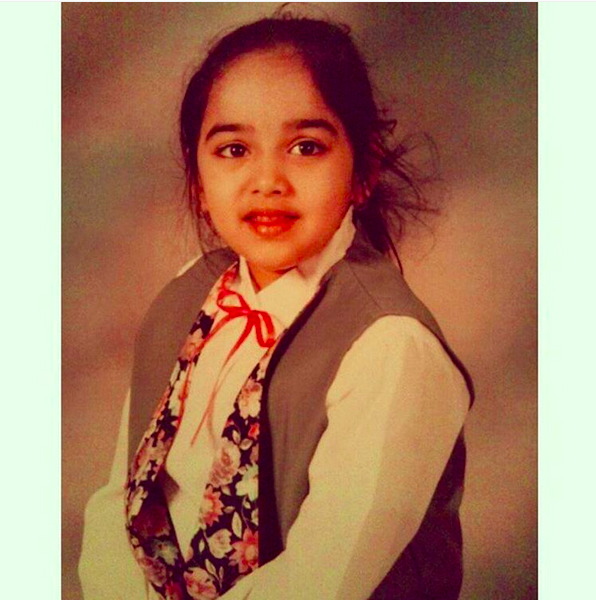 "I have always been someone who wants to show the world a different kind of beauty. I have also wanted to dive into the fashion industry for some time now, so doing runway is perfect."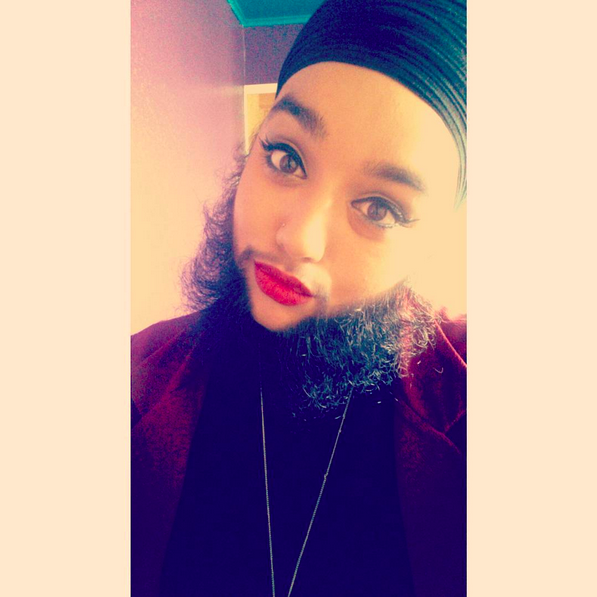 As for anyone struggling with self-acceptance, Kaur has some wisdom beyond her years. "First of all surround yourself with awesome, inspirational people. People who are negative will only drown us."
"We all go through difficult times. I still have anxieties, but the difference is, I don't let them affect me any more. I rise above them," she tells BuzzFeed.