You can paint directly on your natural nail, or you can use pre-glued nails, which can make art much easier. Follow these instructions if you're going to use pre-glued nails.
Step 1: After painting a clear base coat, apply two layers of matte black nail polish.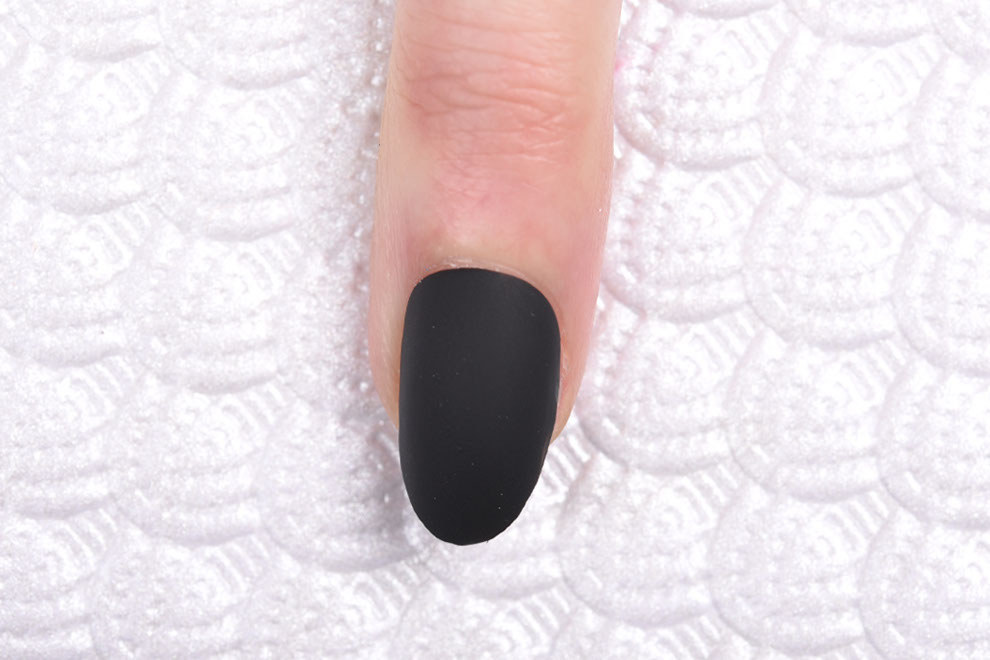 Step 2: Dip a striper brush into the top coat to paint three vertical, shiny lines over the nail.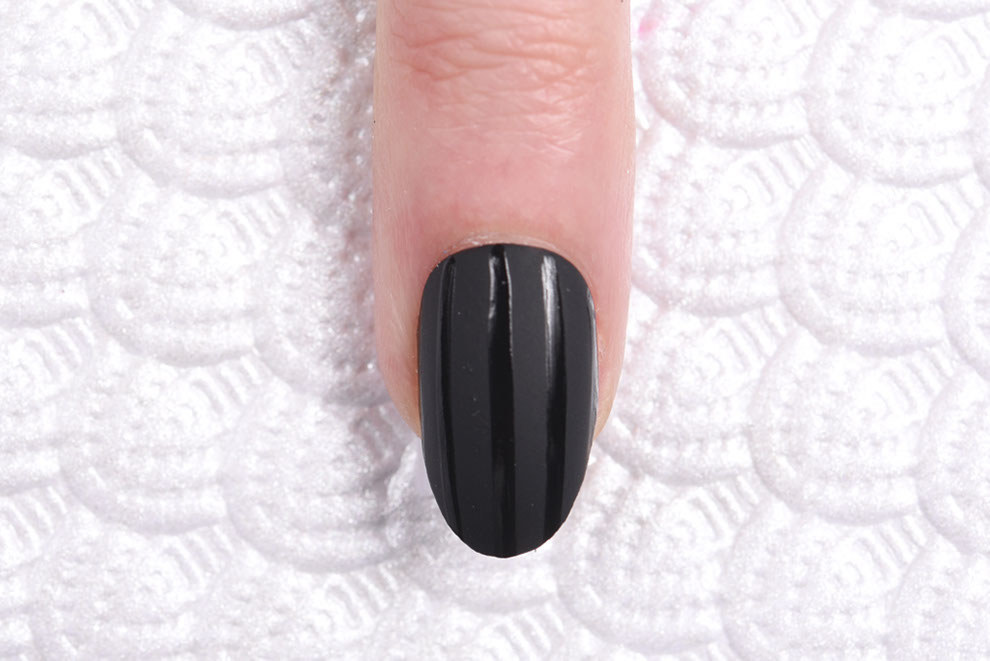 Step 3: With the darker pink, use a small amount of polish on the brush and dab the top left and bottom right corners of your nail, creating misshapen blobs of pink.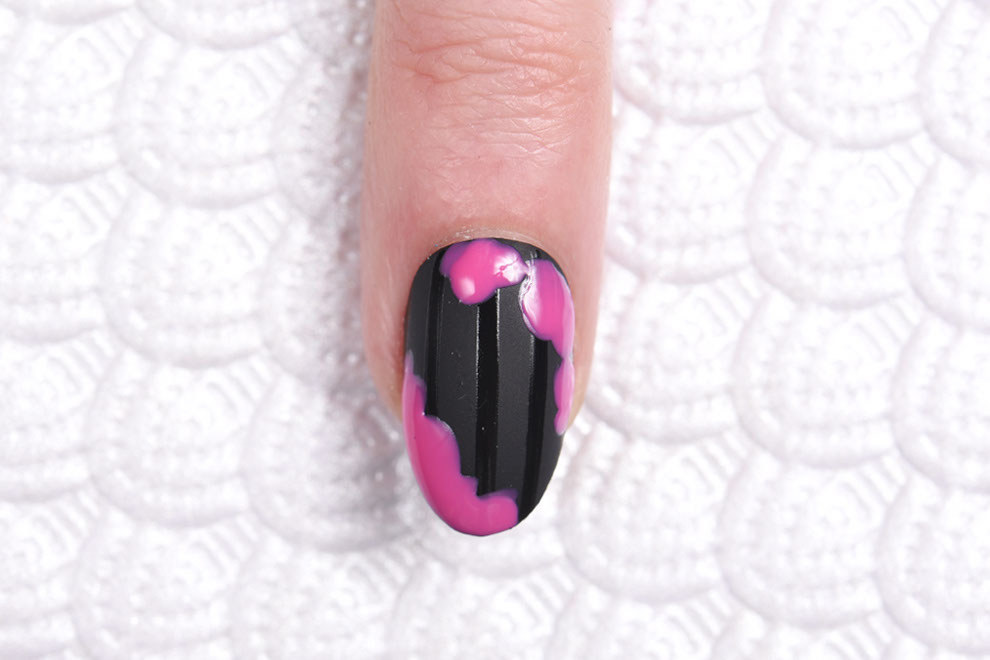 Step 4: Dip the striper brush into the light pink and draw small lines in the dark pink areas to create the look of petals.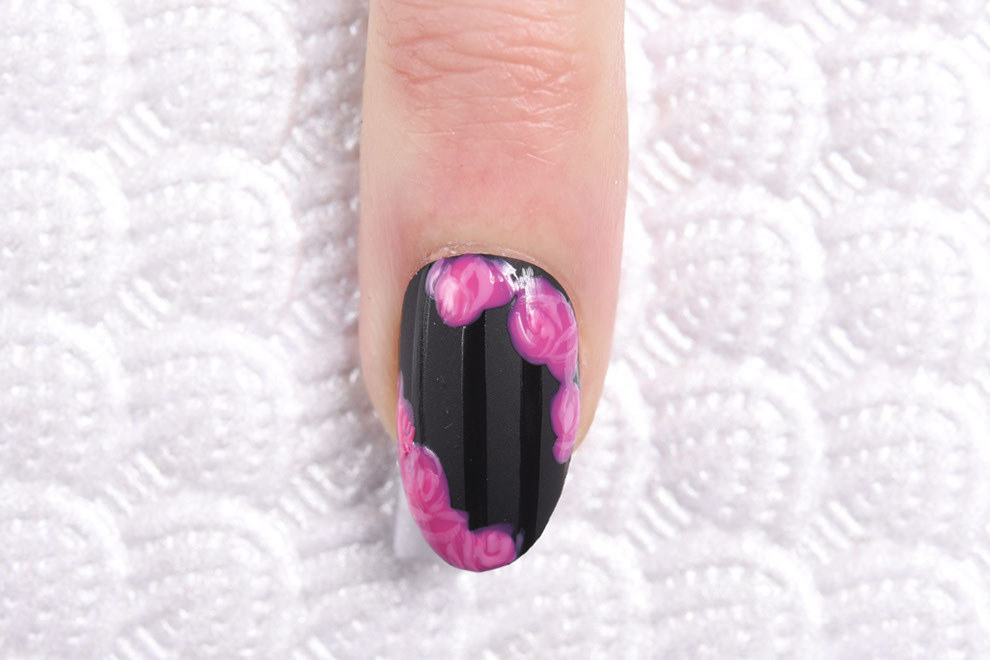 Step 5: Dip the striper brush into the green polish and paint small lines along the edges of the pink to create "leaves."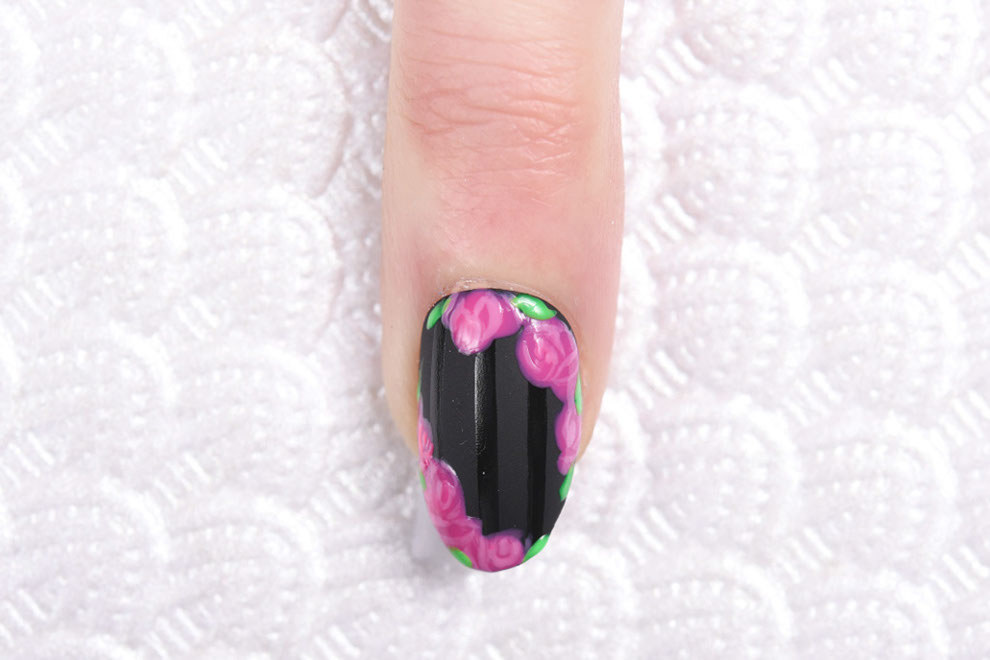 Step 6 (optional): Use top coat just at the tip of your nail where the pink flowers are.