First, Amy Schumer showed up at the Emmys and presented an award alongside Amy Poehler.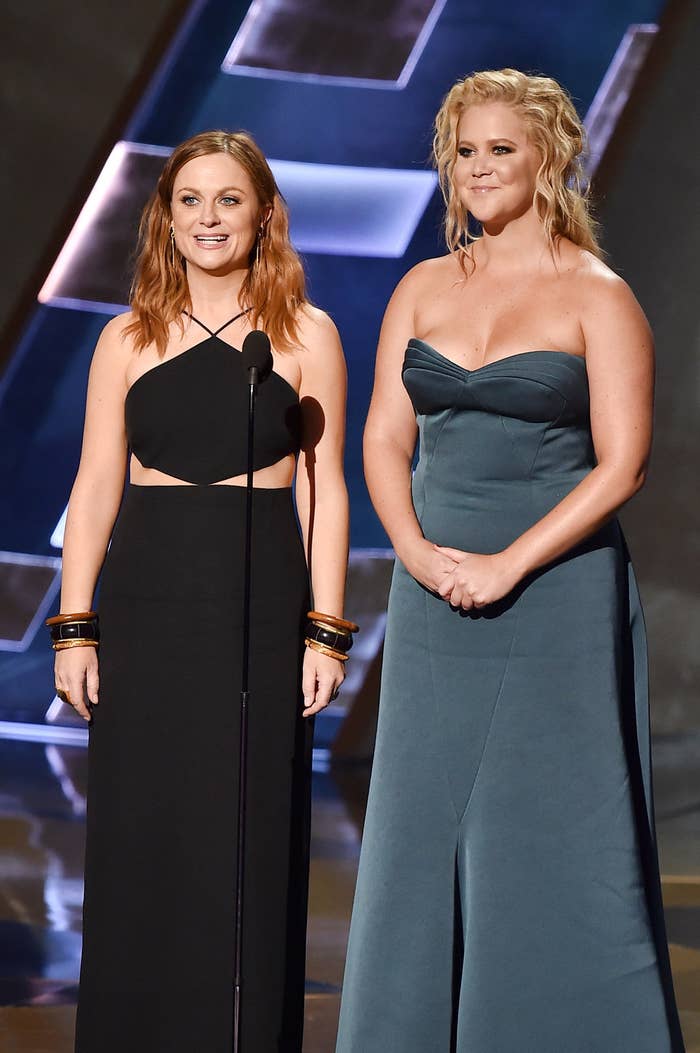 And then Inside Amy Schumer won Best Variety Sketch Series and Amy accepted a much-deserved award.
She didn't have a speech prepared, but she was killing it with her off the cuff remarks.
Then, the most magical thing happened. Amy thanked her makeup artist for her smokey eye, because Amy is all of us.
Everyone started freaking out.
Because her smokey eye was worthy of that praise.
Her makeup artist matters.
And everyone knows a good smokey eye goes a long way.
Tonight, Amy AND her smokey eye won.
BLESS YOU, AMY'S SMOKEY EYE.