 1.
Play around with a bright AF eyeliner.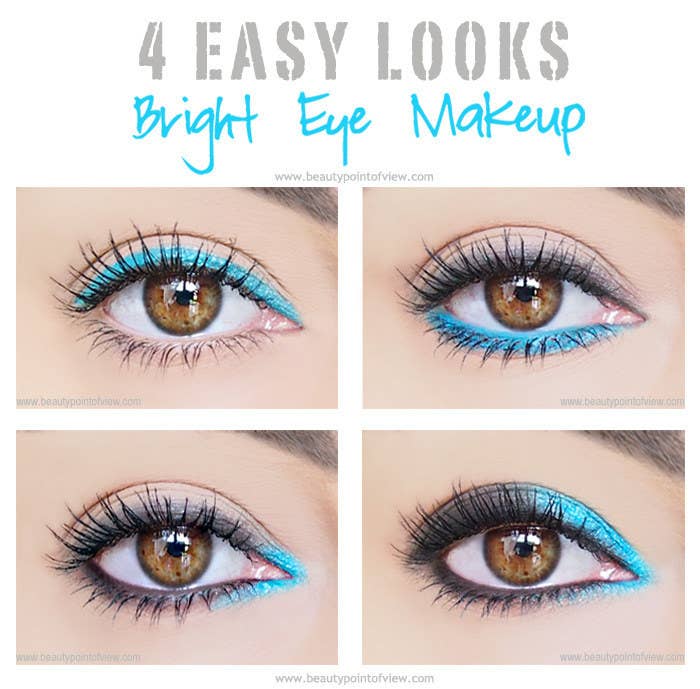 2.
Use some shimmery gold shadow just on the inner corners of your eyes. 3.
Extend a cat eye toward your inner corner for the ~kitty~ eye. 4.
Pair up black and white liners for an extra-thick wing. 5.
Throw an eyelid party with this confetti liner.

6.
Be the neon goddess you are with this ombre cat eye.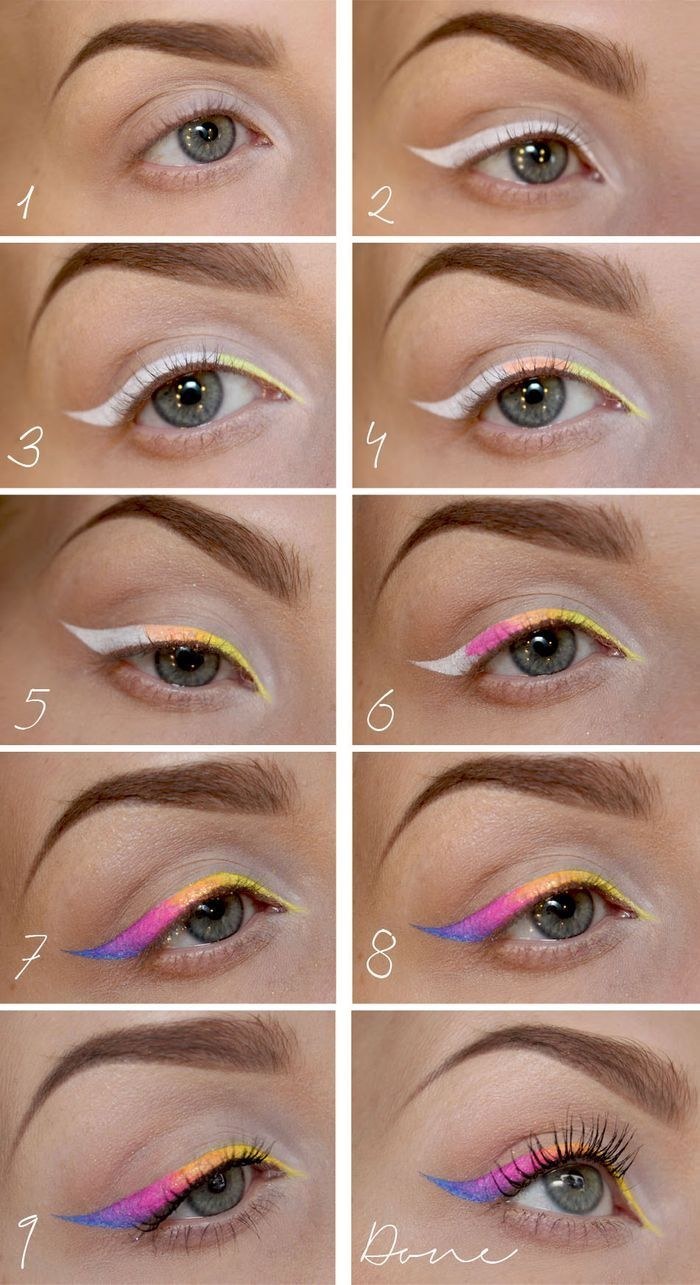 7.
Live out your best pastel goth life with this eyeshadow. 8.
Or straight-up color block your eyes with your favorite shade. 9.
Maybe you're more of a ~lip~ person. Wear this insanely beautiful purple lipstick and you'll feel like a total badass. 10.
Try this ombre pink look! 11.
Or go full-on witch with this super-dark lipstick.
12.
Use a dark, ruby liner with a classic red lipstick for this beautiful look.
13.
Pair up a couple of lip colors for this fun two tone look. 14.
Be a futuristic babe with a 3-D lip. 15.
Perhaps you're into a more subtle lewk. Perfect your highlighting and contouring skills with this tutorial.
16.
Stick to the "no makeup-makeup" style when you're feeling cute but caj. 17.
Get on that Cara Delevingne eyebrow grind.