1.
This slide that should have a helmet rental booth next to it.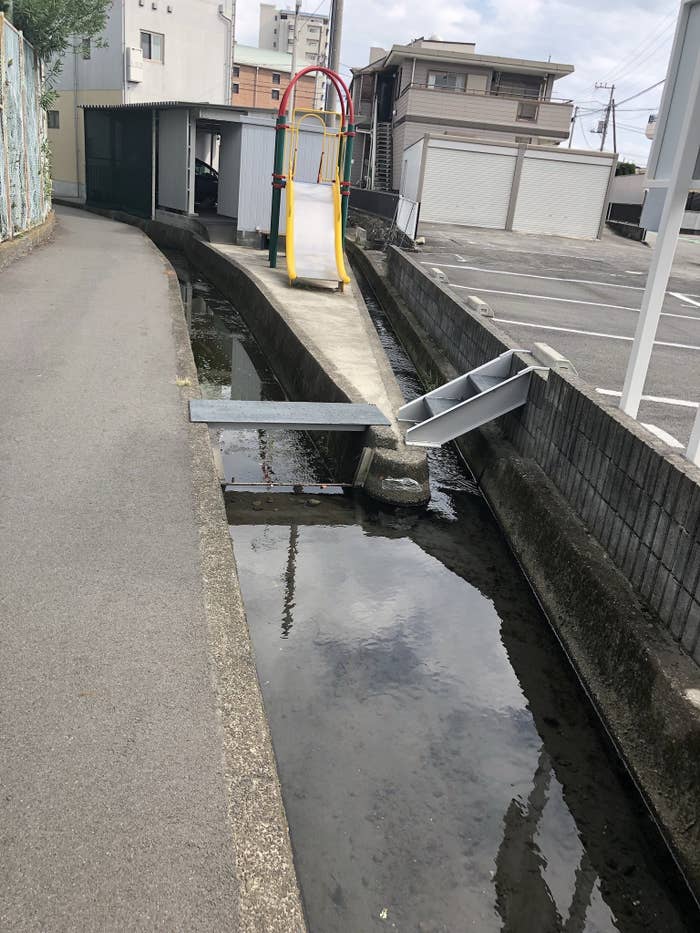 2.
And this playground that said, "I see your concrete wedge slide and raise you a slide that a helmet couldn't even help with."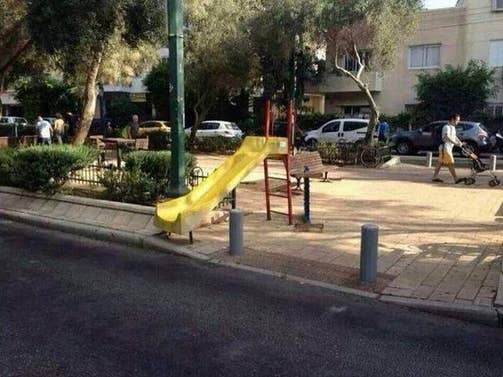 3.
And this playground that essentially saw the last one and said, "Hold my beer."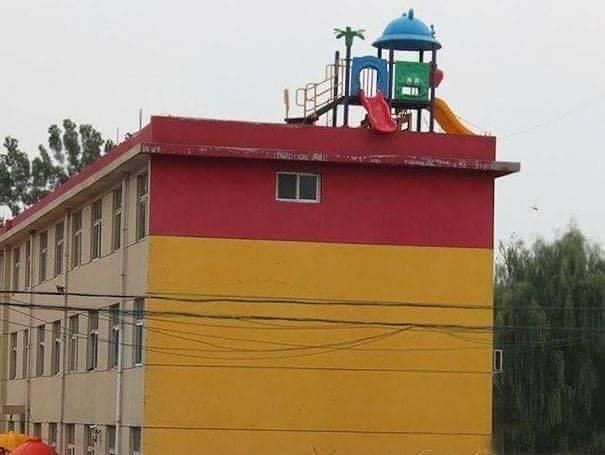 4.
This incredibly unsatisfying game of tic-tac-toe.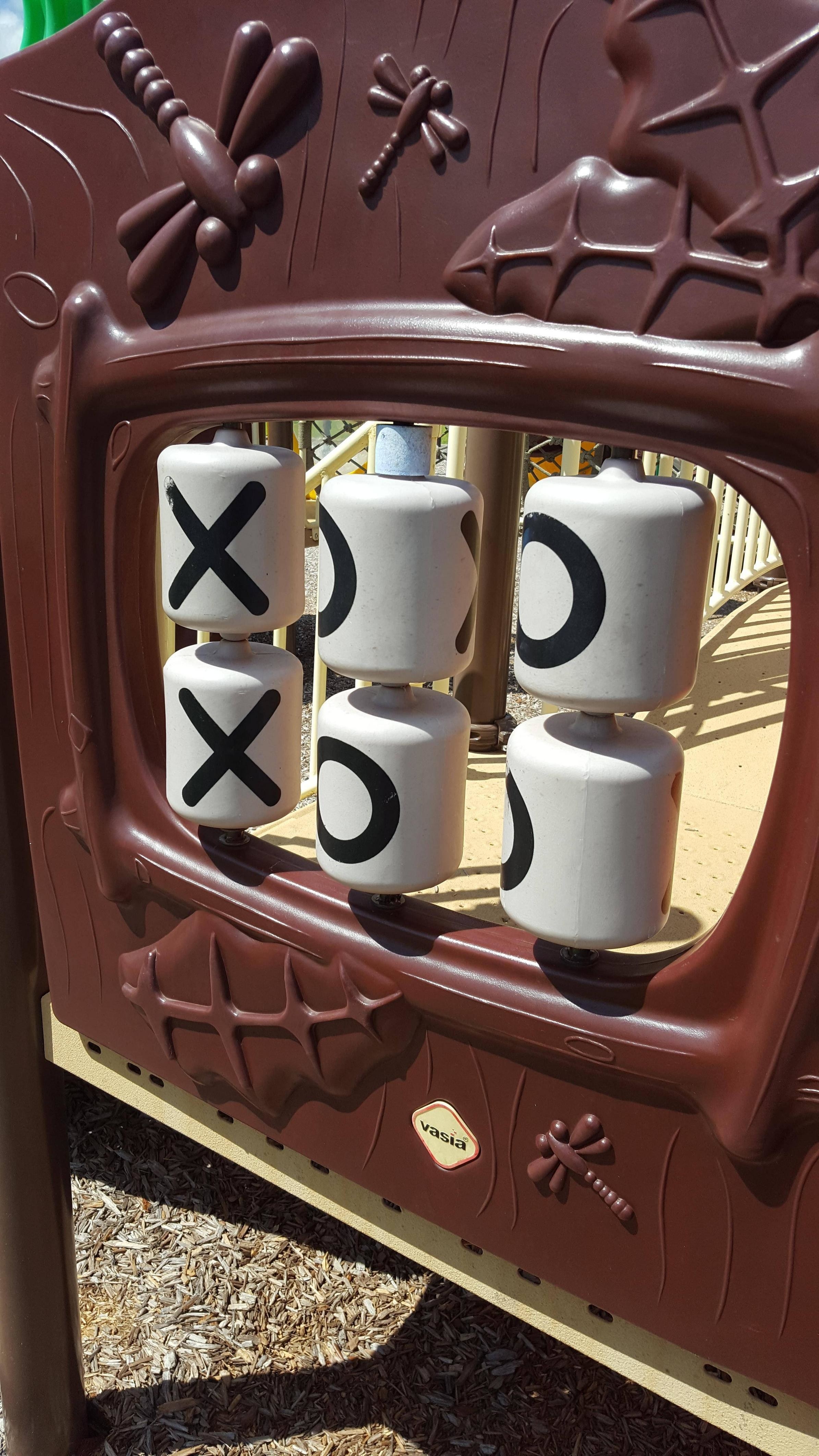 5.
This roundabout that's a little bit more than a close shave.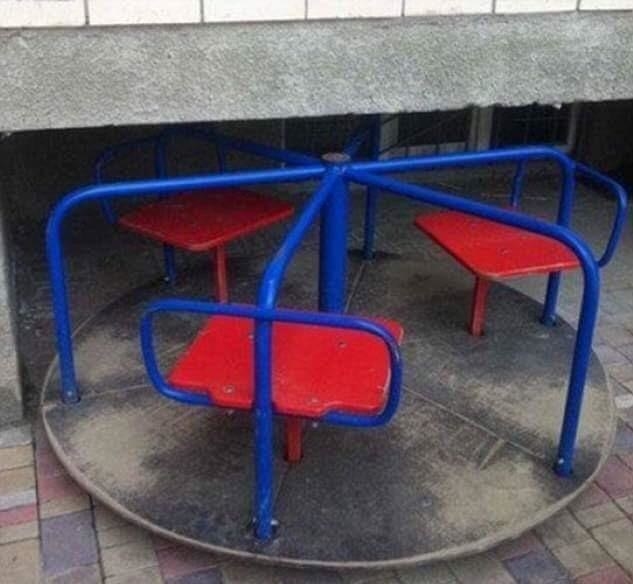 6.
This swing that comes with a refreshing bonus after the rain.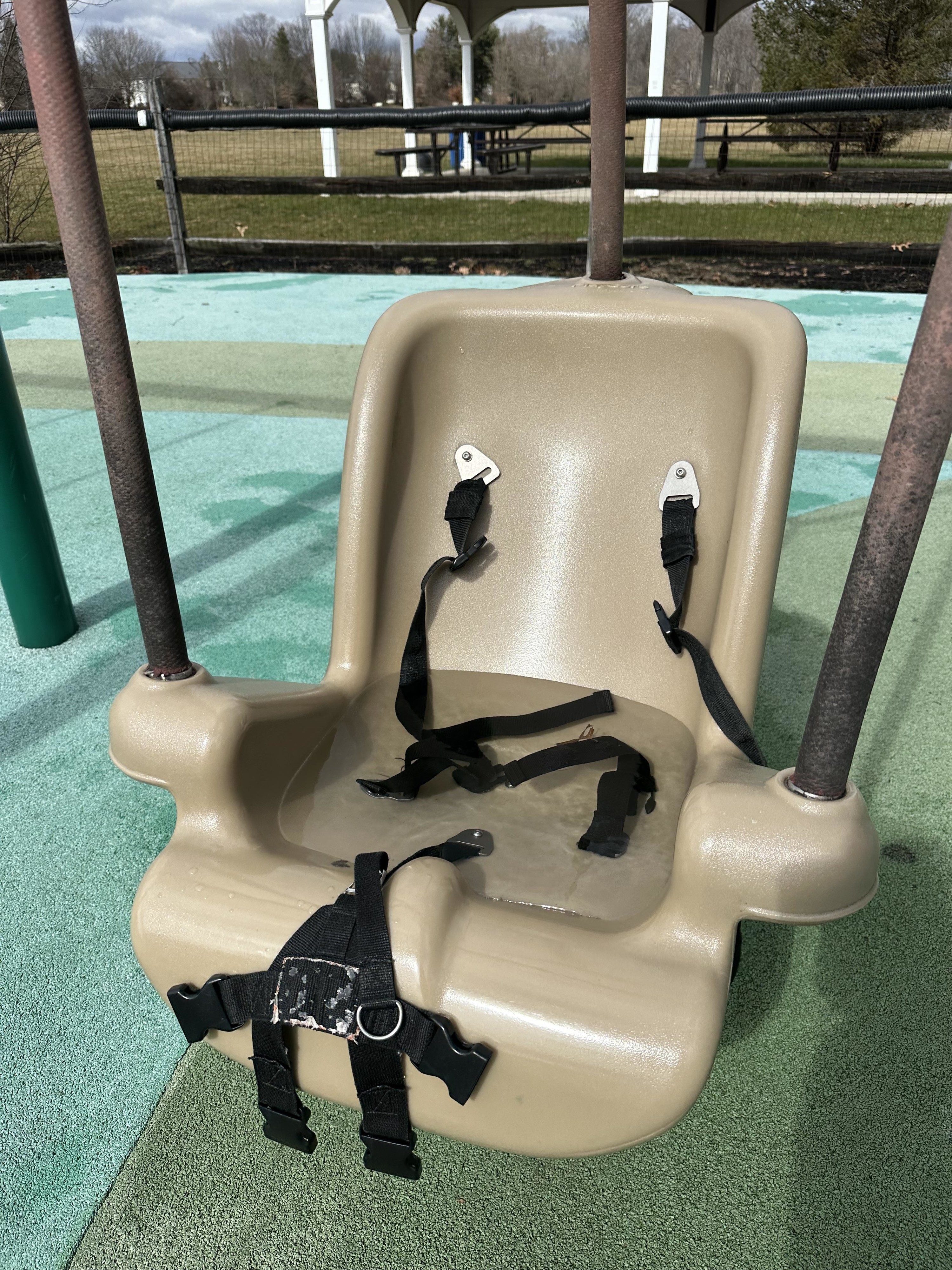 7.
This playground toy that proves some problems have no solution.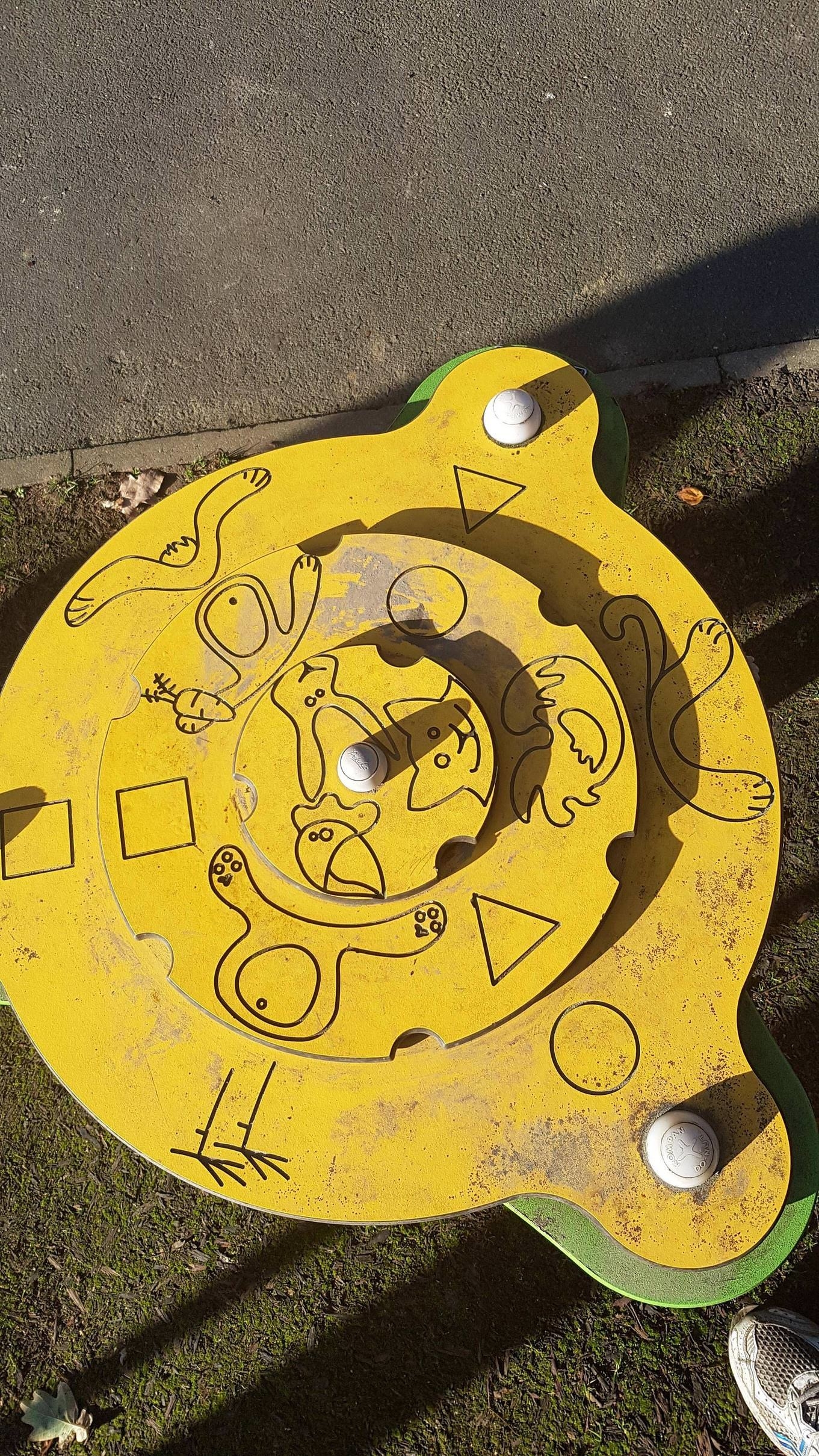 8.
This exposed LIVE WIRE at an indoor playground that could easily make all the wrong kinds of childhood memories.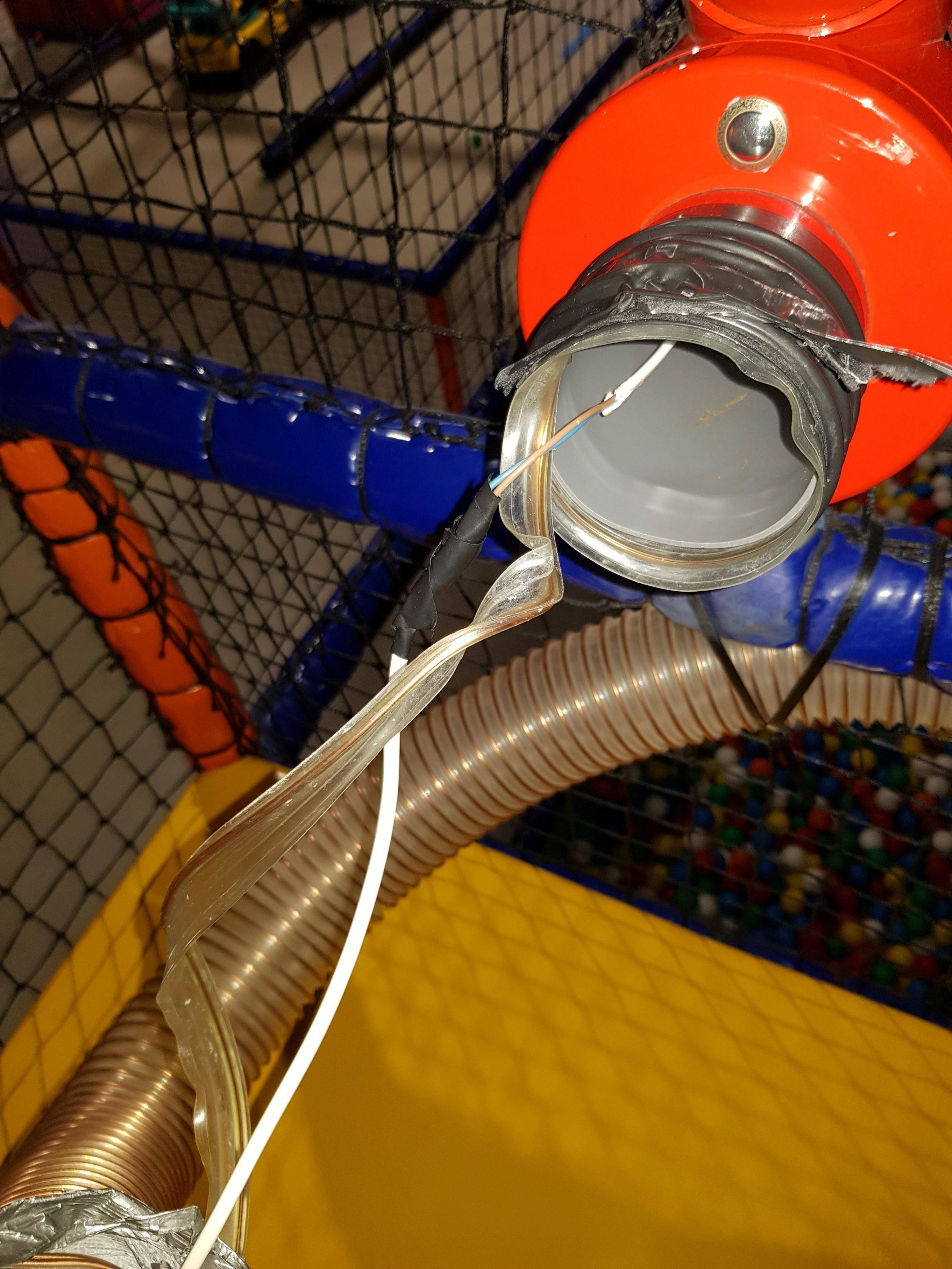 9.
This slide that you really need to keep your ankles crossed for.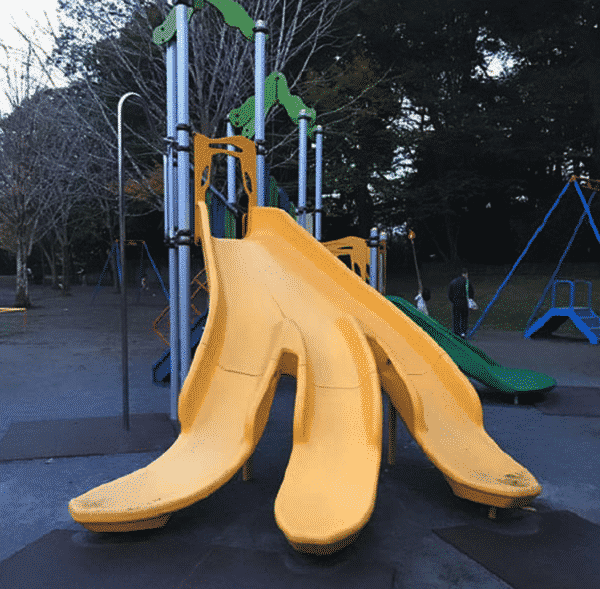 10.
This playground that looks like it could tell you a story or two.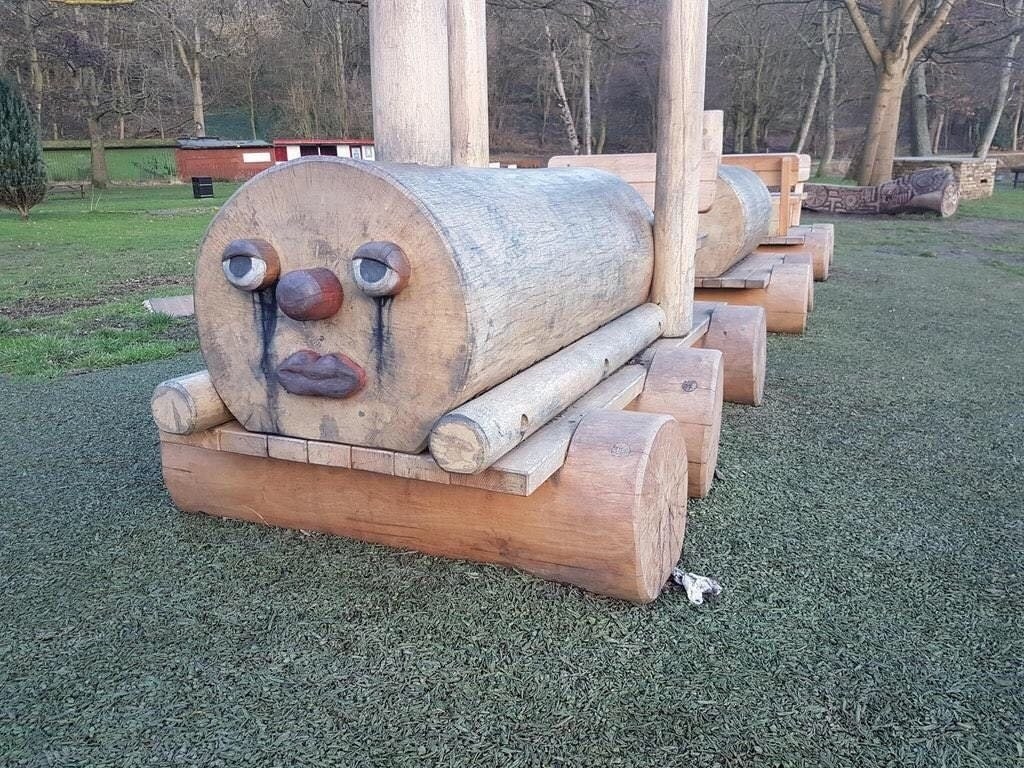 11.
This super duper fun swing that I'm incredibly surprised nobody is playing on.
12.
This playground that the wrong things swarmed to.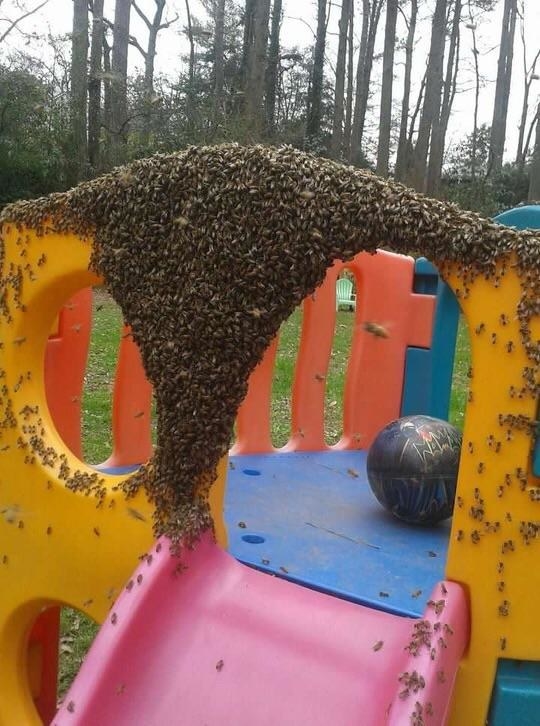 13.
And this playground that's a little more subtle with its stinging flying insects than the last.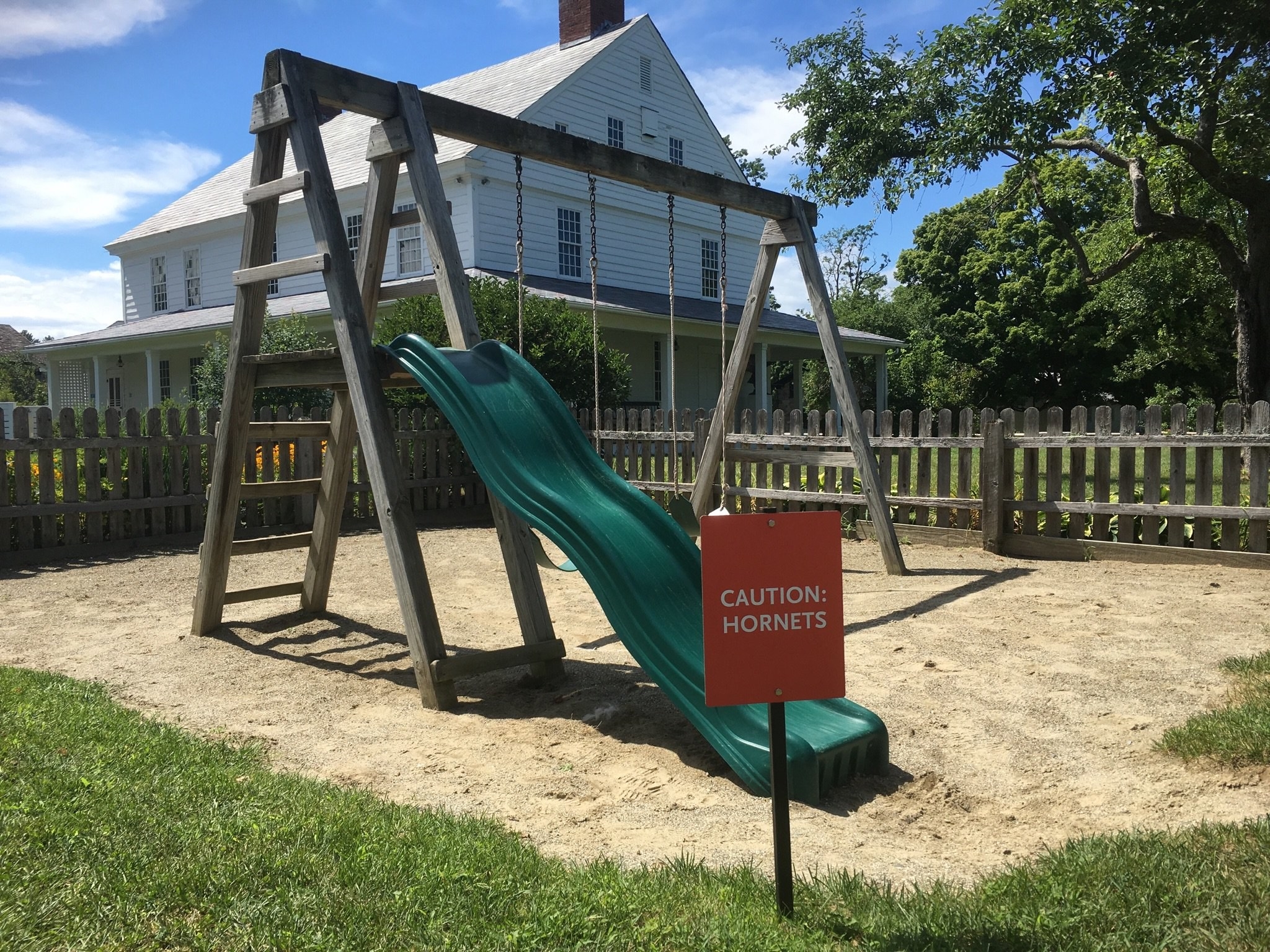 14.
Finally, this "slide" that's actually more of a "fall."