This is Alexas Gonzales and Brittany Lewis. They're in love.
Brittany and Alexas met each other at Barbers Hill High School in Mont Belvieu, Texas when they were teenagers, and they just got married on January 12th.
Someone very special to them and their relationship sent them flowers and a heartfelt note on their wedding day. You may know her: Taylor freakin' Swift!
Brittany and Alexas have been fans of Taylor's for nine years, and have officially made "Love Story" their song.
"'Love Story' is literally Britt and I's story! Our families didn't really want us to be together for years, but we were just so in love with each other that we pushed through," Gonzales told BuzzFeed.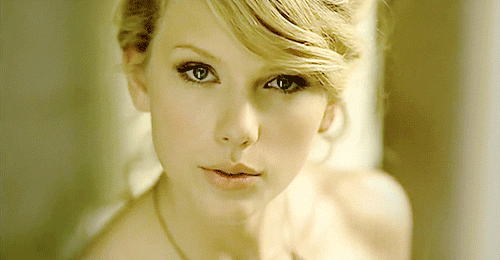 "The lyrics gave us hope that we'd make it though the hard times and end up together!"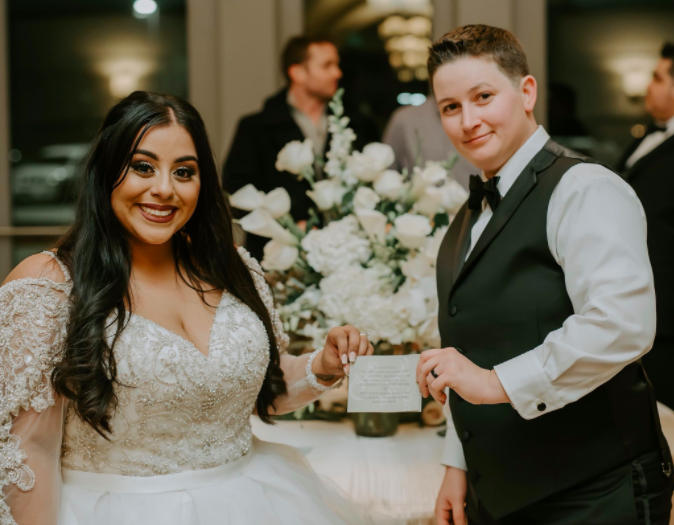 Needless to say, the happy couple was shocked when they saw a beautiful bouquet and note from the pop princess on their wedding day.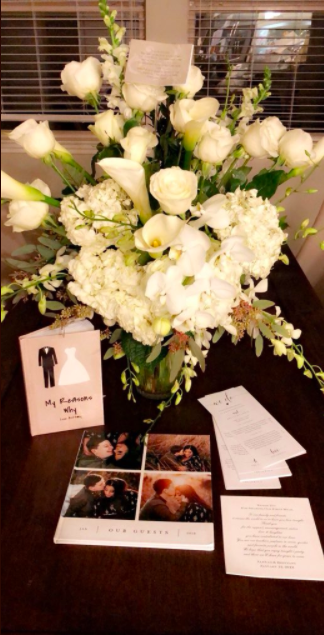 "We couldn't believe it! I started crying and Brittany screamed at the top of her lungs."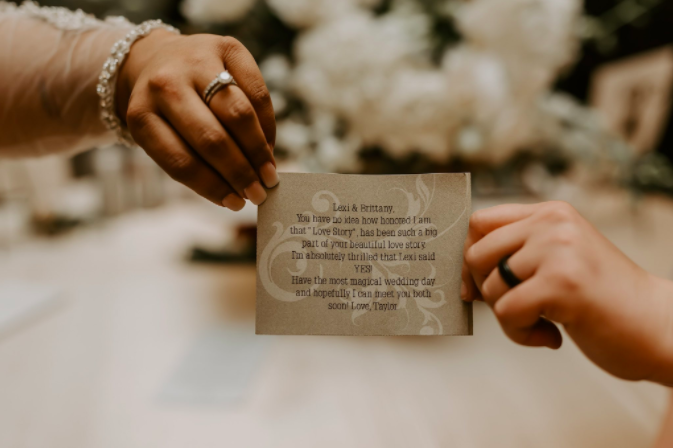 It's further proof that Taylor Swift is that supportive friend who never lets you down.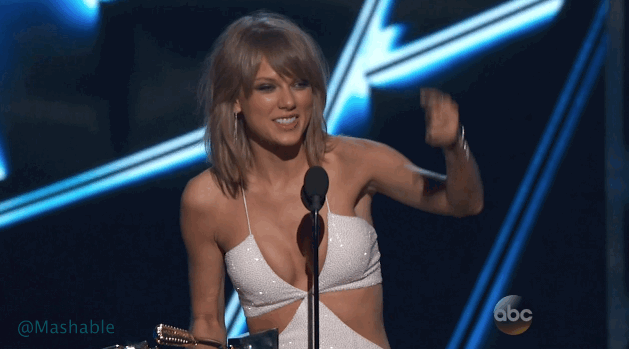 Congratulations to the happy couple! May your marriage be just as happy and wonderful as the "Love Story" music video!