1.
Use the Target app to coupon clip.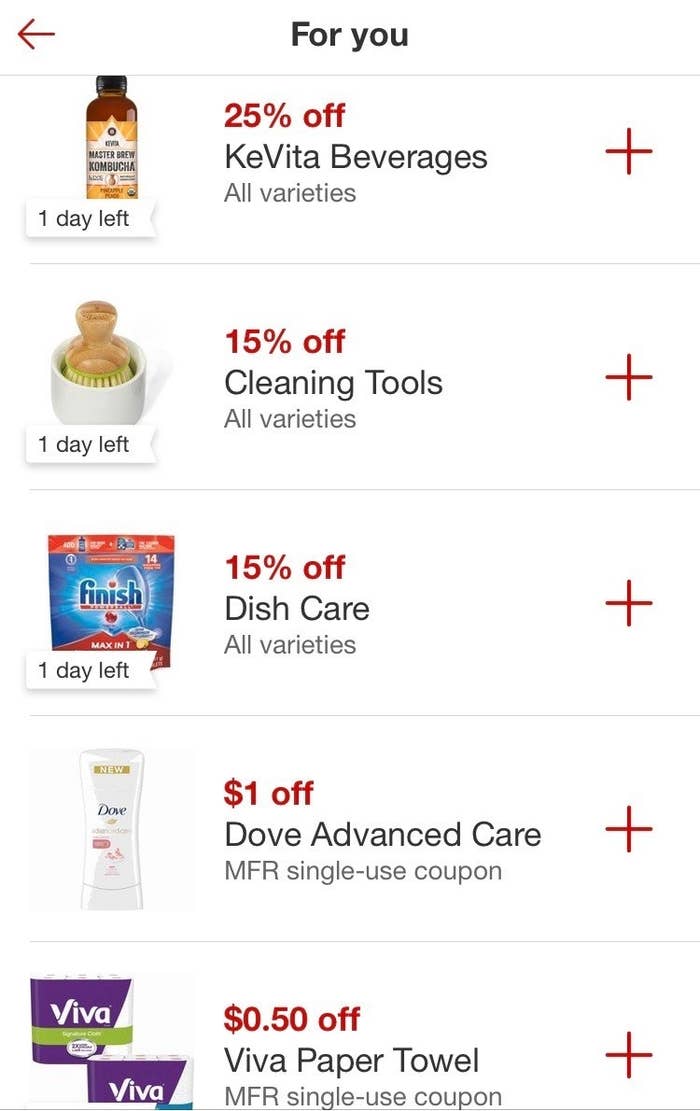 2.
Also, use the barcode scanner to find brands with coupons.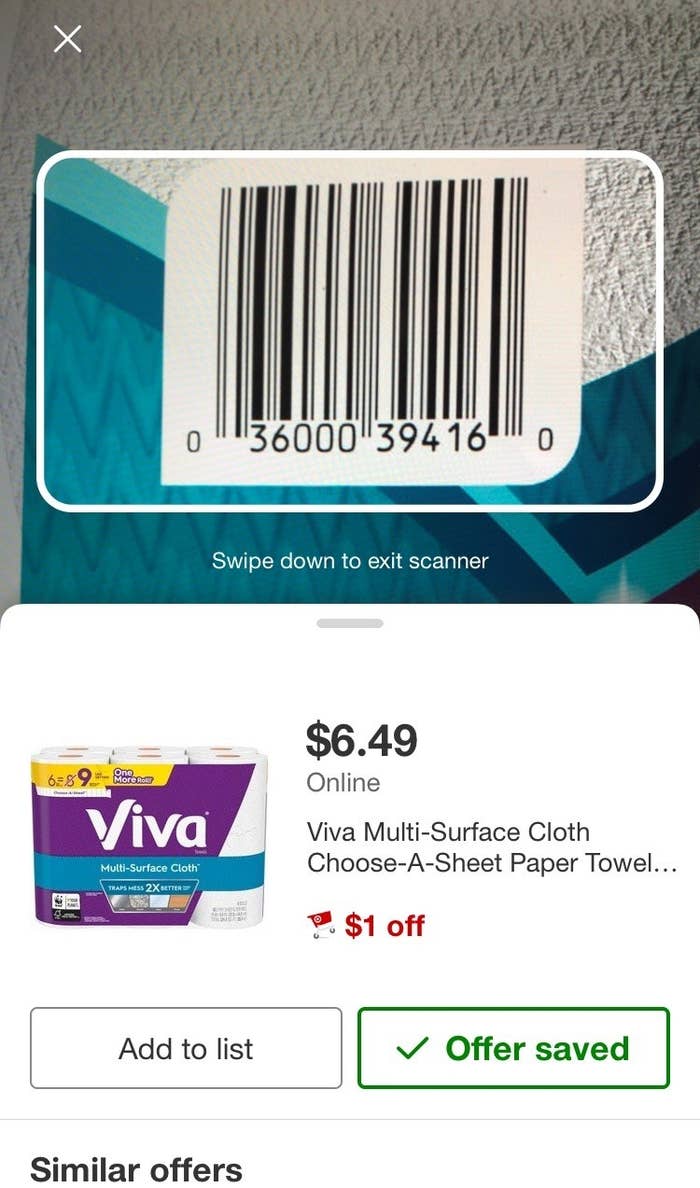 3.
Bring your own bags.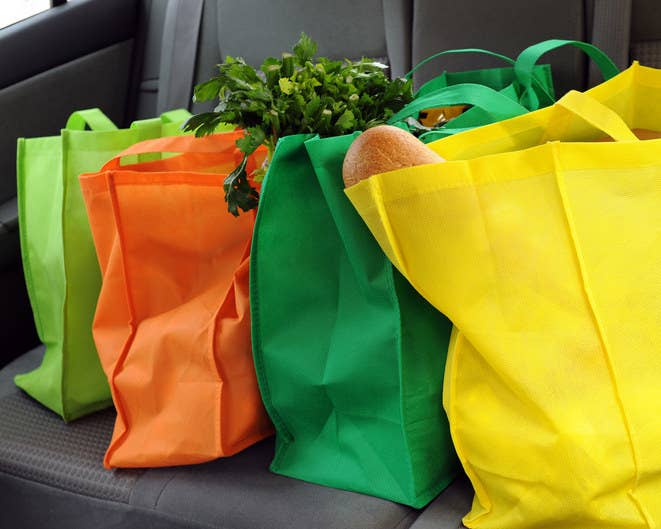 4.
Check the online price.

5.
Return a beauty product if you don't like it.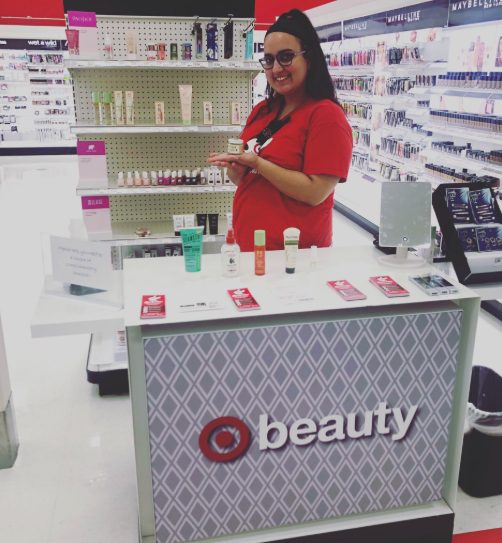 6.
Get a Target card.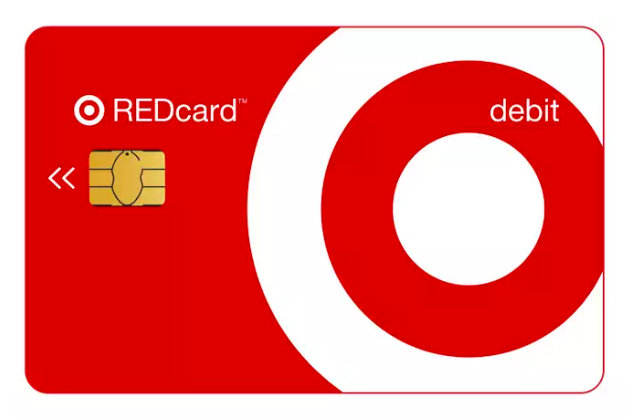 7.
Use said Target card to shop online.
8.
And use it as your receipt.
9.
Plus, check out the REDcard anniversary offer from Target.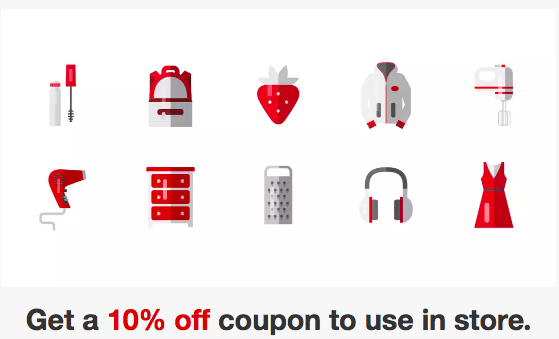 10.
Stack discounts where you can.
11.
And know the difference between "per purchase" and "per transaction."
12.
Trade in electronics.

13.
OR trade in old gift cards.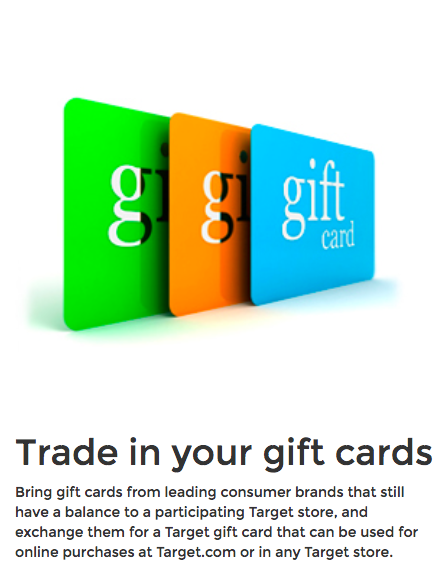 14.
Get a rain check.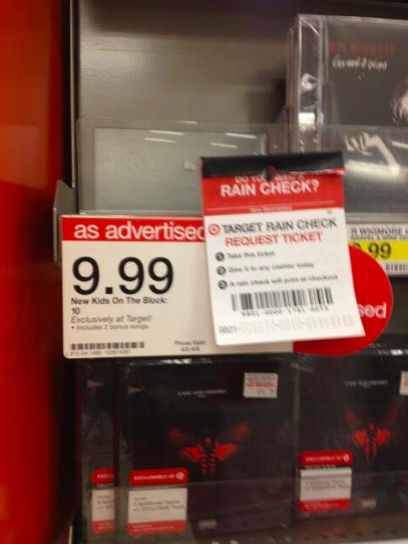 15.
Use the Target Pharmacy and get a $5 coupon every time you've filled 10 prescriptions.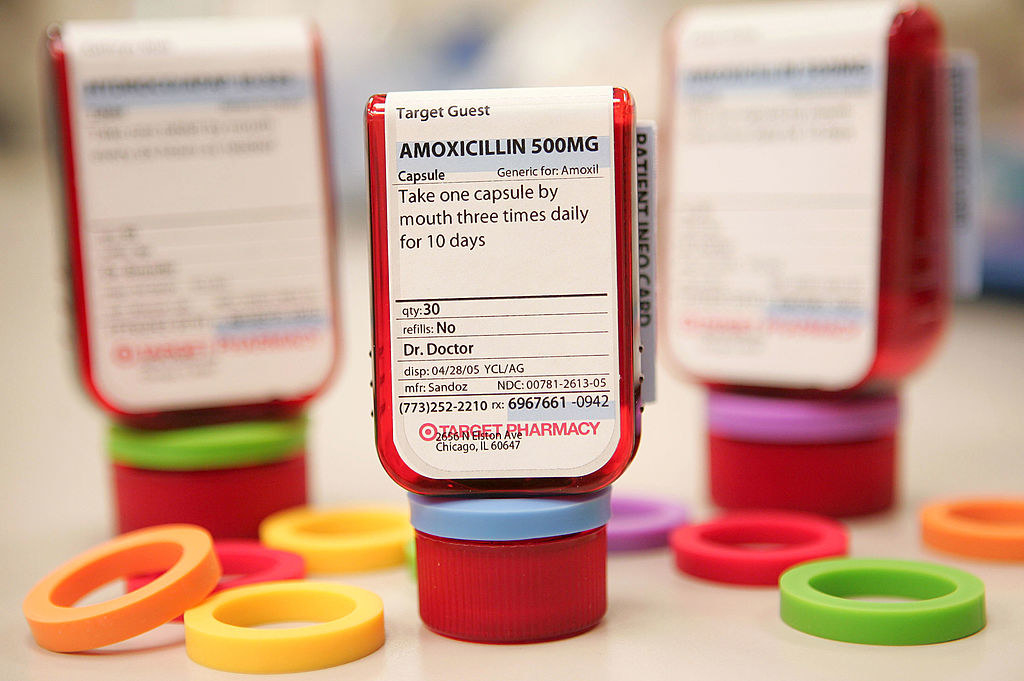 16.
Follow up if you see the price drop.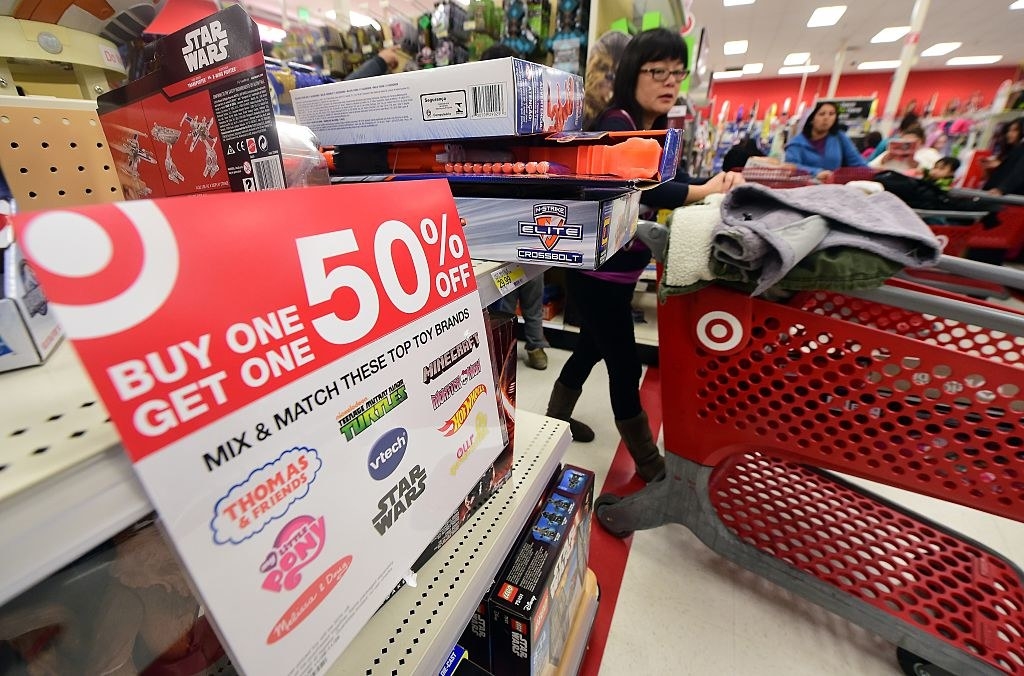 17.
And check the Target website to see if there are free community days nearby.