BuzzFeed was given a sneak peak of Galaxy's Edge at Disney's Hollywood Studios in Florida to learn everything about the newly opened land. Now, here are some tips that will come in handy when you visit yourself!
1.
There are presently no FastPass options for the new ride, Millennium Falcon: Smuggler's Run, and that's a good thing.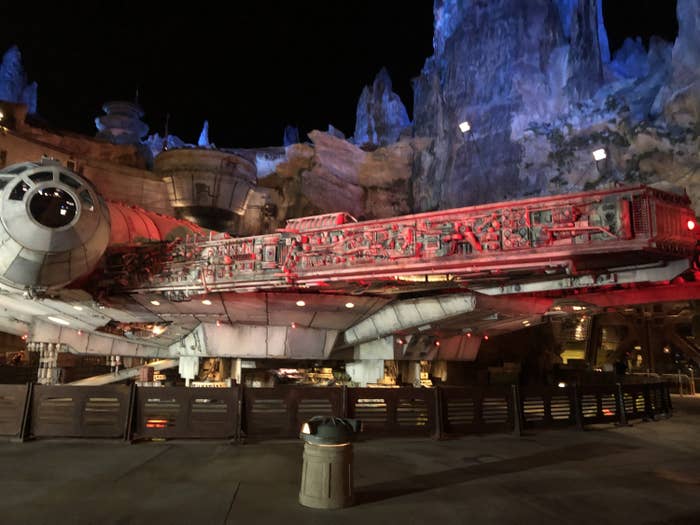 2.
There are three roles you can have in Smuggler's Run: the pilot, the gunner, or the engineer. The engineer, IMHO, has the least responsibility.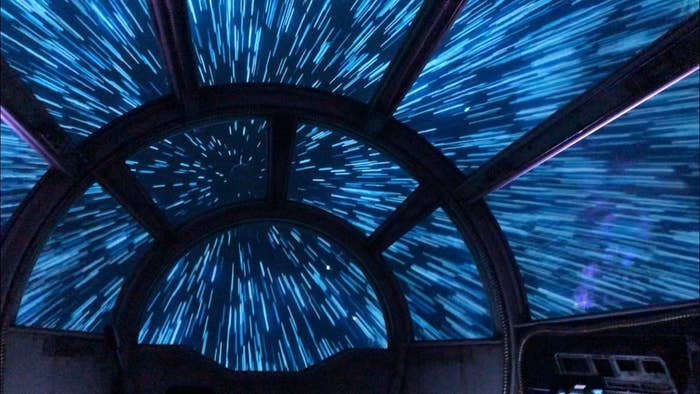 3.
And while you're in line for the attraction, you'll pass the backside of the Millennium Falcon. These little rectangular holes in the wall to your left are great to put your phone into, turn on the automatic timer, and snap a quick photo before the line starts moving again.
4.
The new land will be open the same hours as Disney's Hollywood Studios.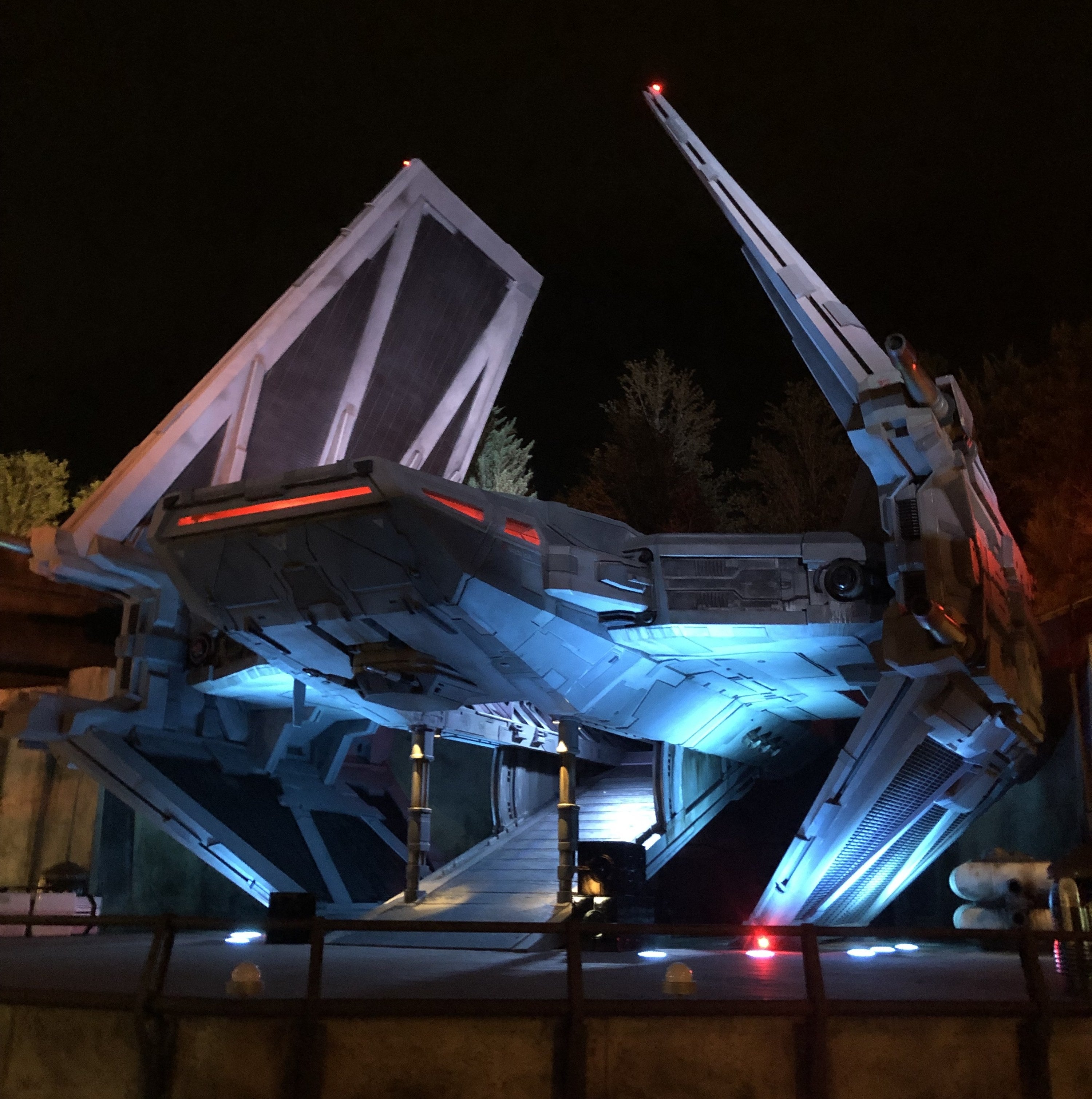 5.
There is a two drink maximum at Oga's Cantina.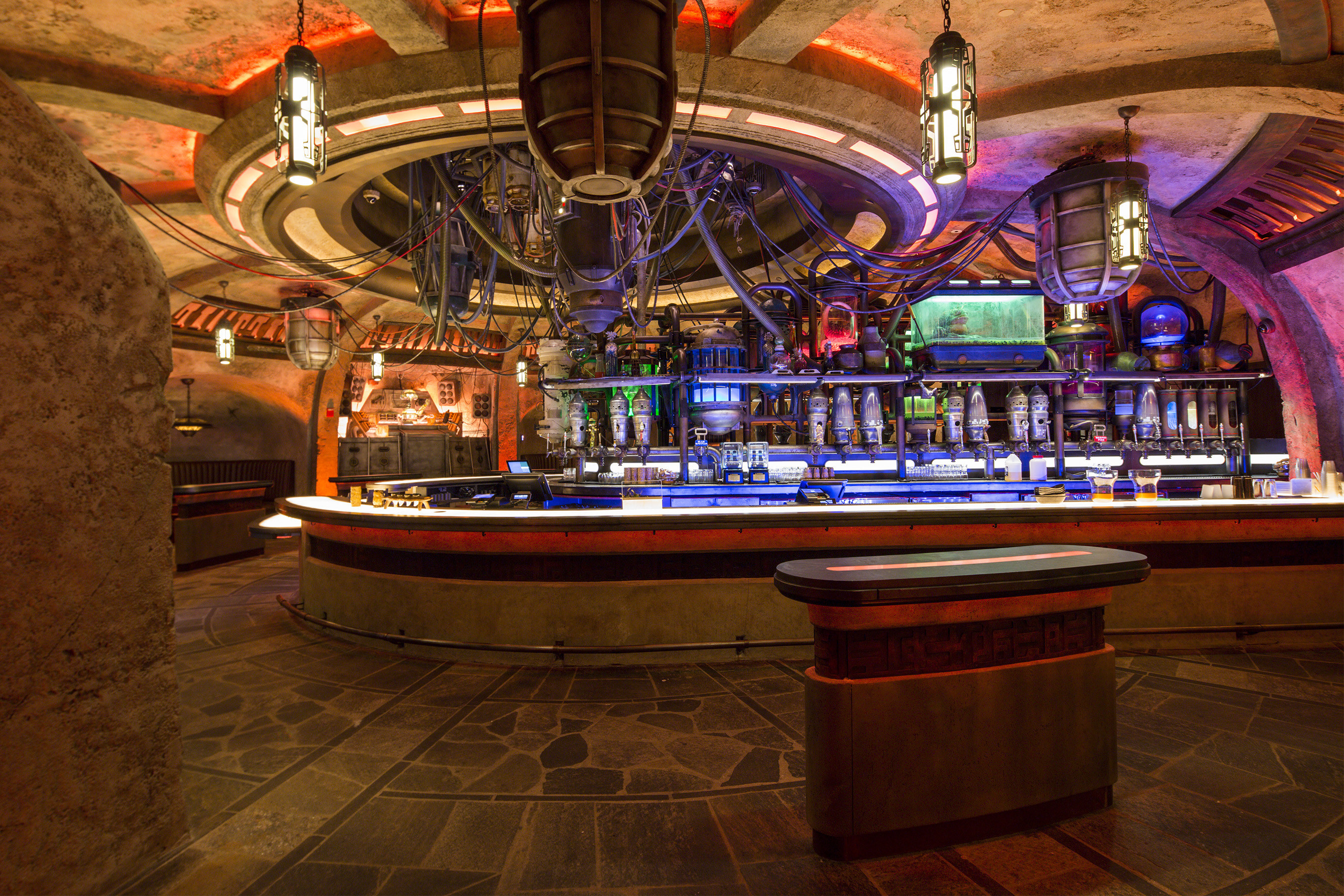 6.
And while reservations are not required, guests are allowed to experience the cantina for a maximum of 45 minutes at a time.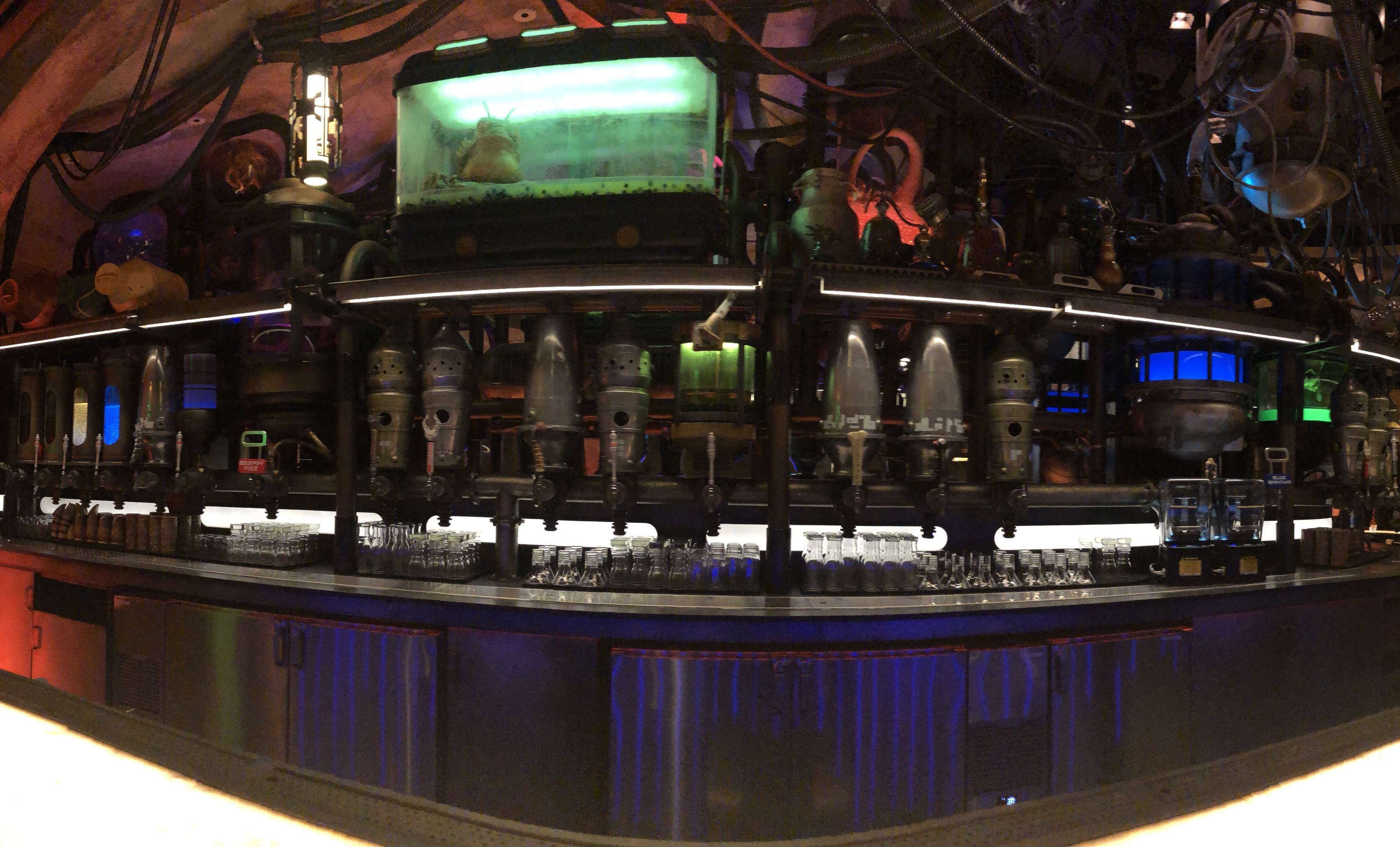 7.
The other ride, Rise of the Resistance, won't open until December 5, 2019.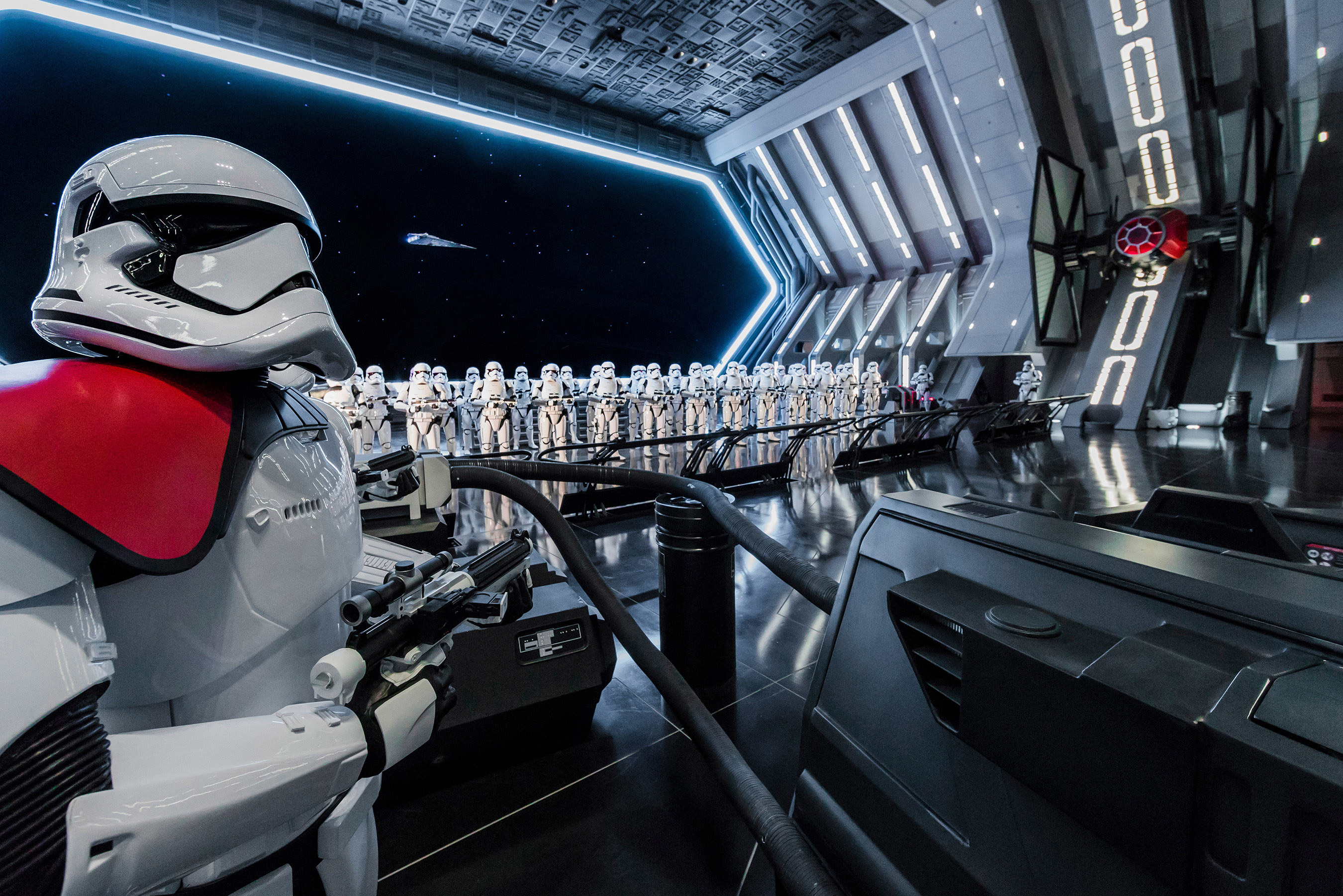 8.
The merchandise is exclusive to Galaxy's Edge.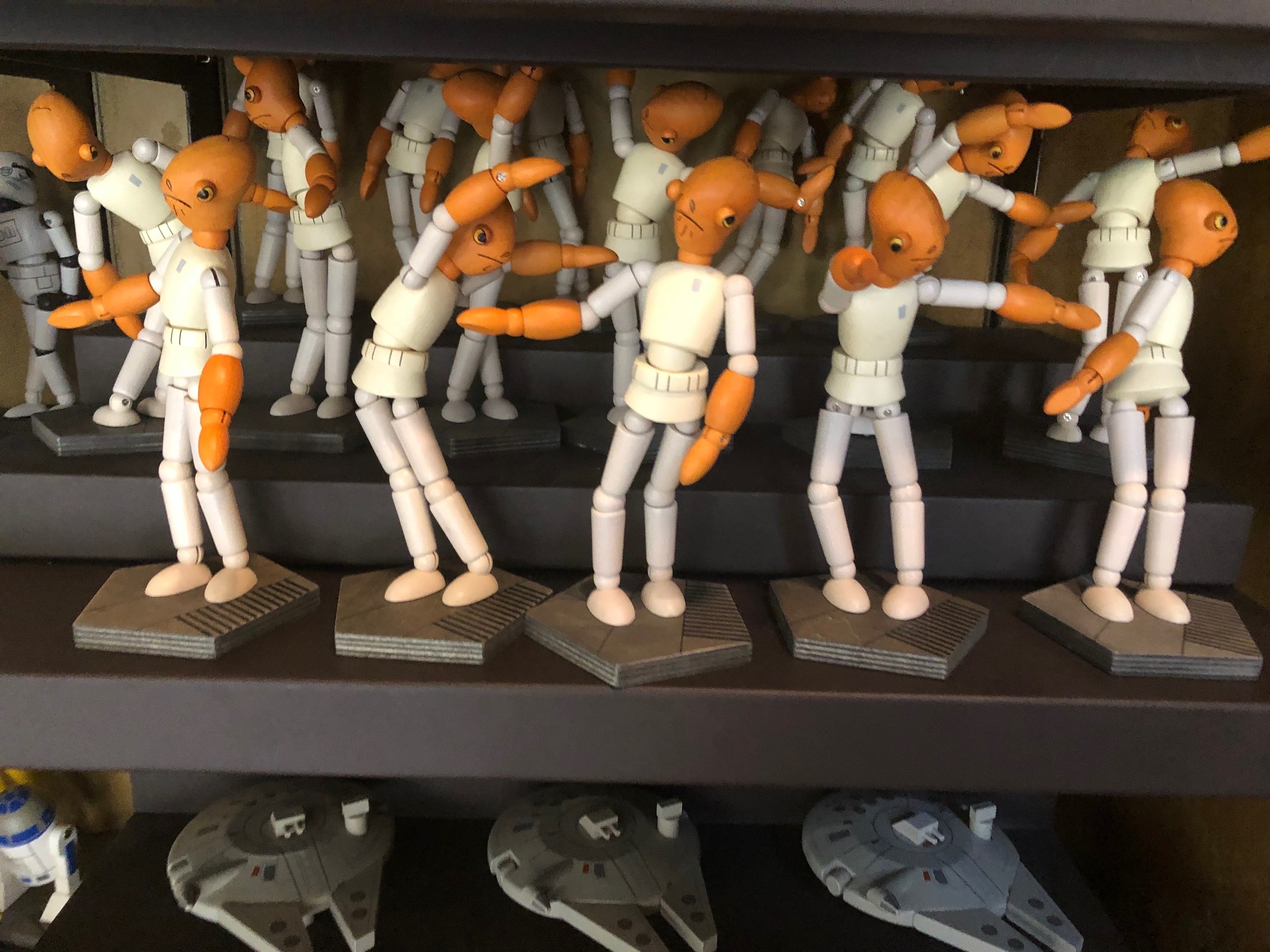 9.
The characters do not have designated meeting spots.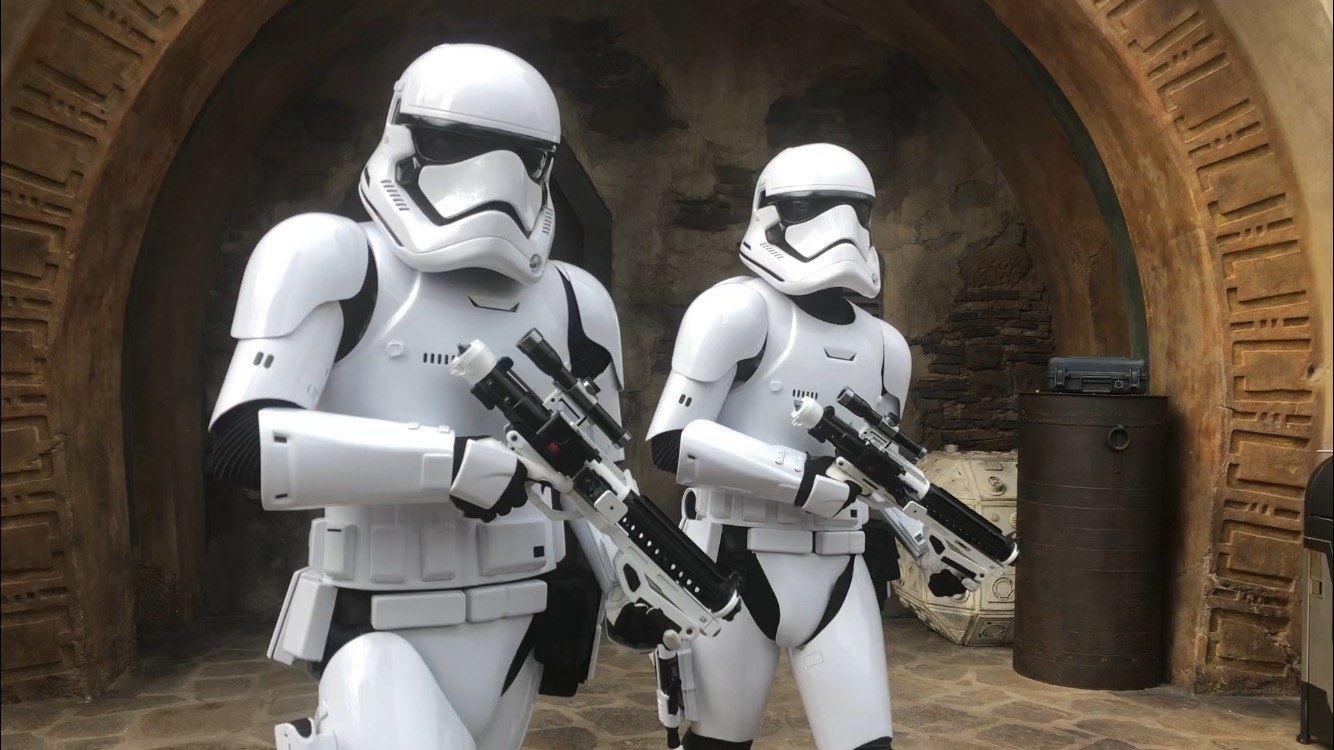 10.
It's really made for both fans and non-fans.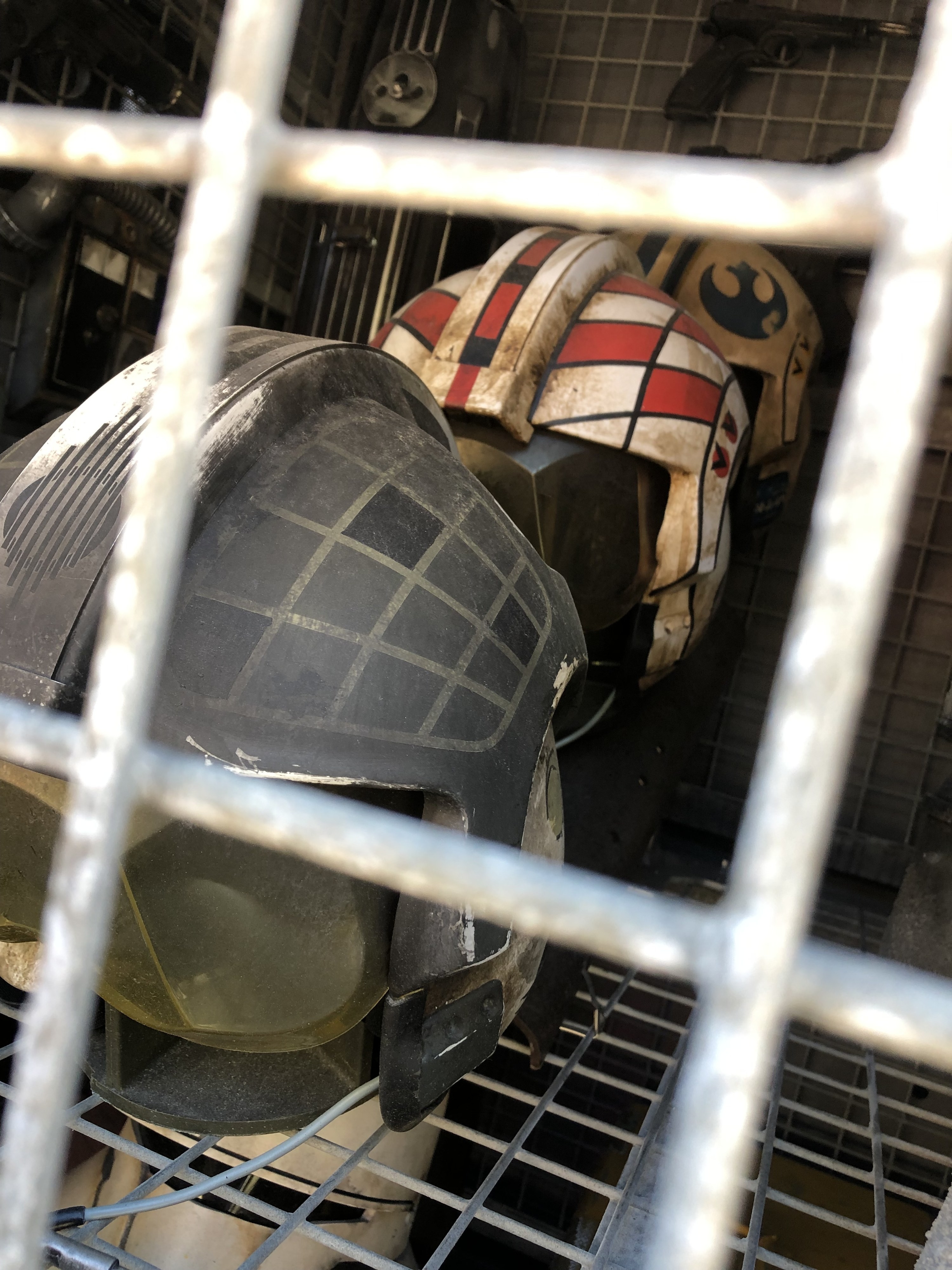 11.
The cast members you'll find at Galaxy's Edge are citizens of Batuu, and they all have interesting backstories.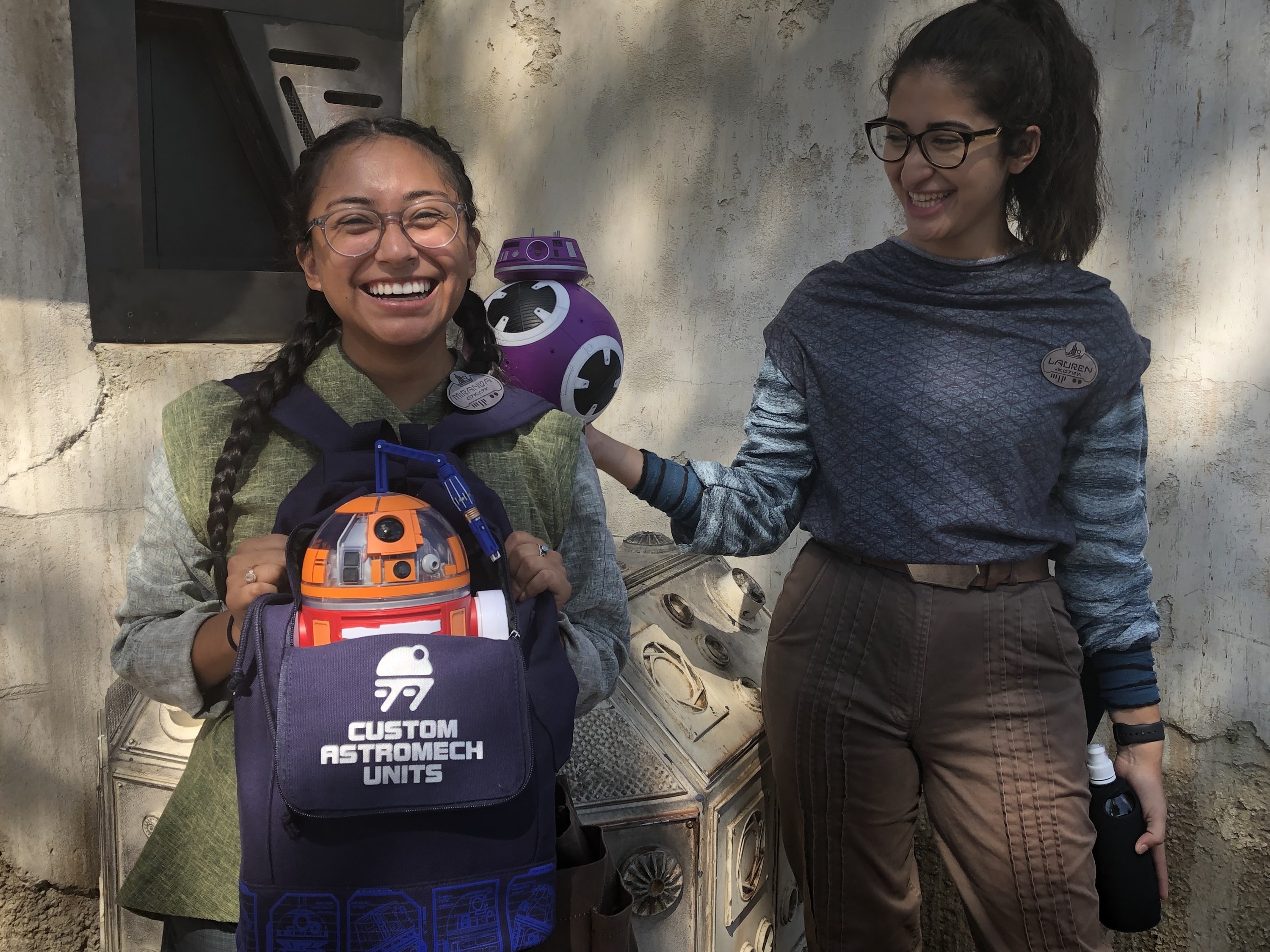 12.
Package pick-up is a life-saver.
13.
Or get souvenirs sent straight to your hotel.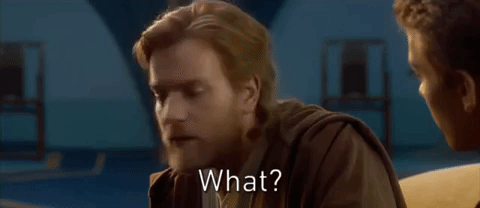 14.
The blue and green milks are both plant-based and dairy free (plus, you can get them spiked).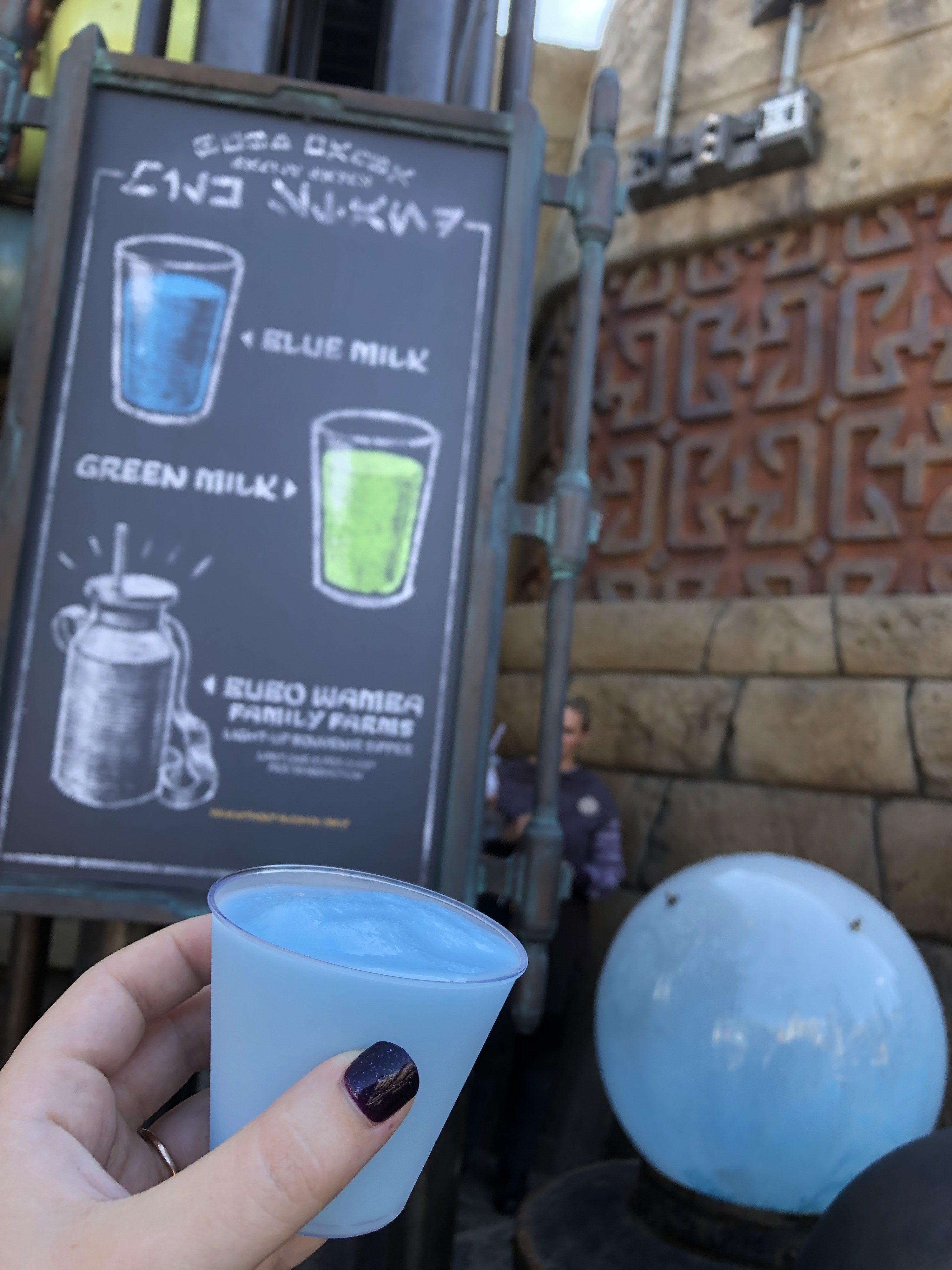 15.
Savi's Lightsaber Workshop is an experience that lasts about 15-20 minutes.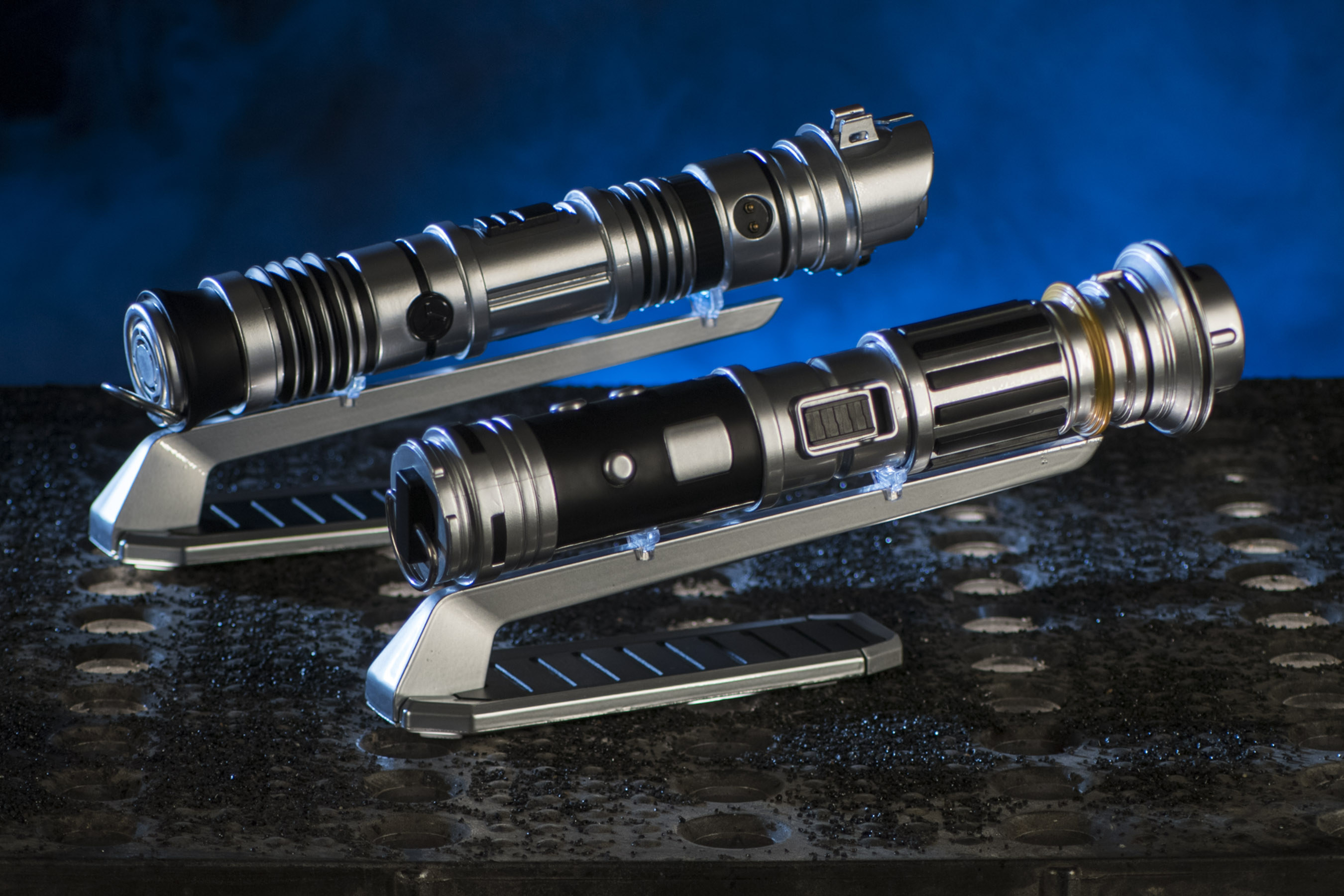 16.
It's hot.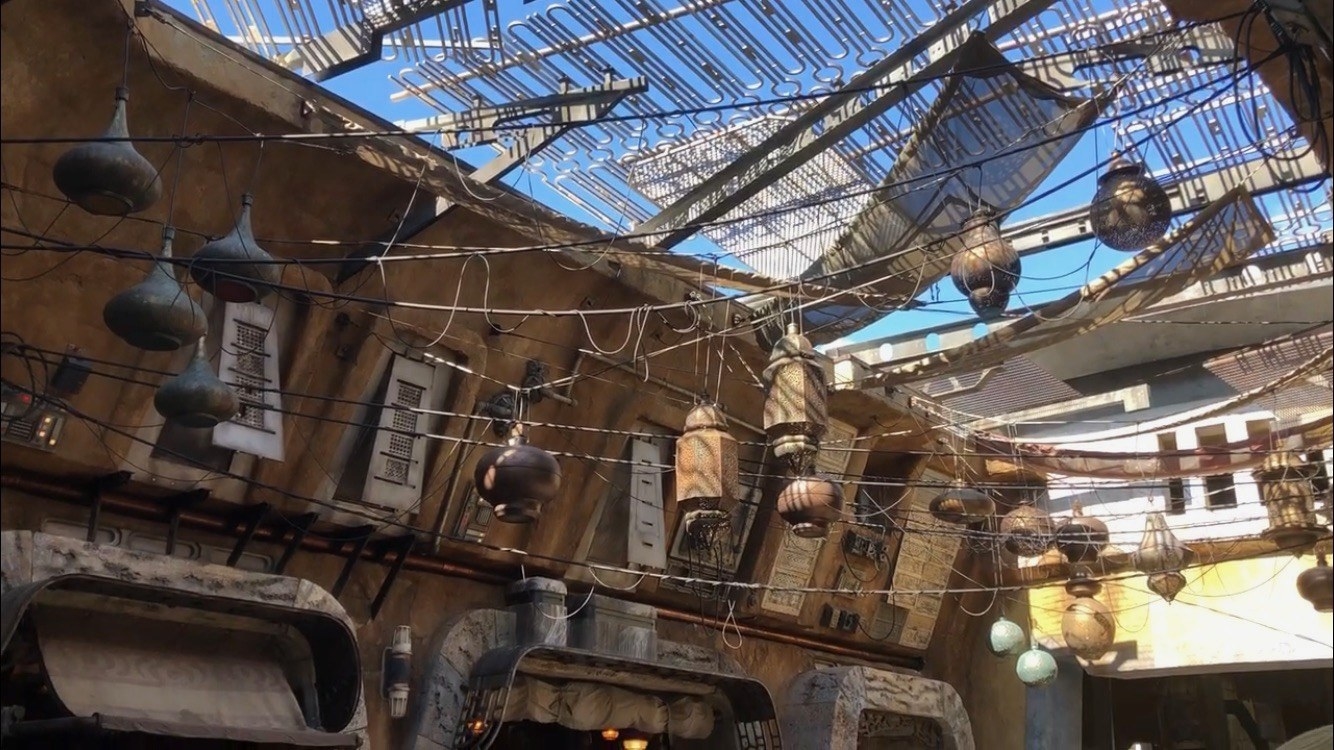 17.
And it rains, but the plastic ponchos are more effective than you'd think.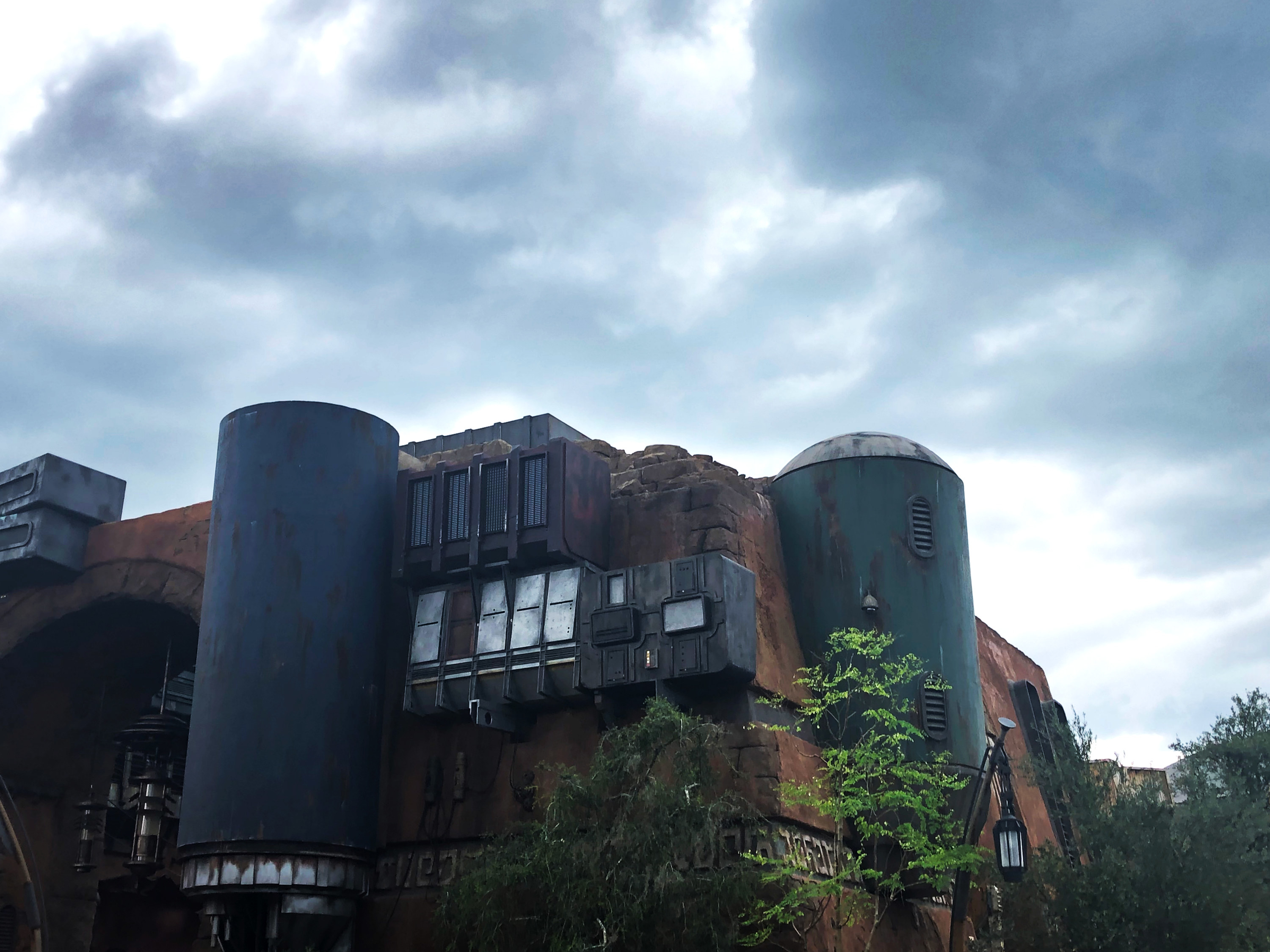 18.
Don't try to take your thermal detonator-shaped soda bottle home with you if you're flying.
19.
Lastly, download the Play Disney Parks app to get more out of your experience.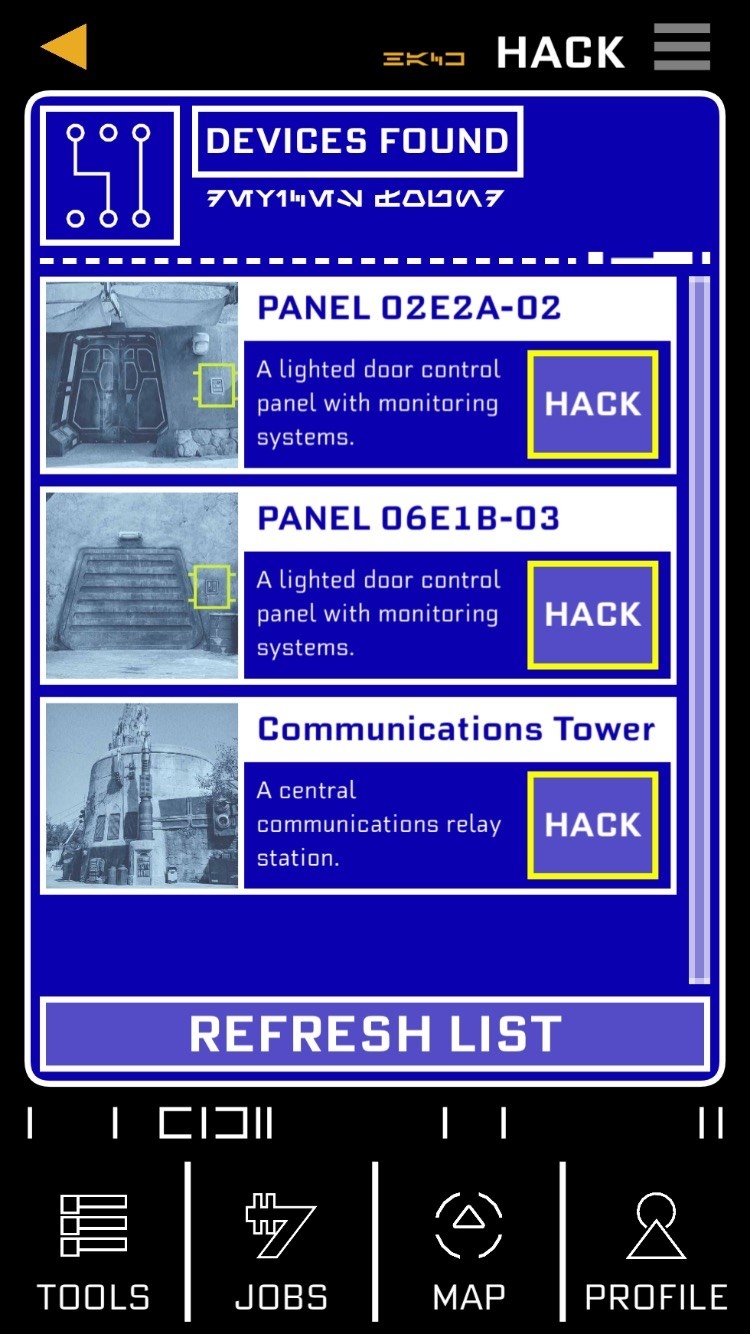 Star Wars: Galaxy's Edge is now open at both Disney's Hollywood Studios in Florida and at Disneyland Resort in California!