This Jamie Lee Curtis Movie Will Make You Uncomfortable And...Aroused?
SO. MUCH. THRUSTING.
Once upon a time, I was minding my own business on the internet when, suddenly, I saw this.
WHOA. That's superstar and yogurt-enthusiast Jamie Lee Curtis!
OUR SWEET JAMIE LEE WAS SWINGIN' HER HIPS RIGHT BEFORE MY VERY EYES.
I immediately had a thousand questions, so I did some internet-ing and discovered she was in a sexy aerobics movie with John "Grease Lightning" Travolta in 1985.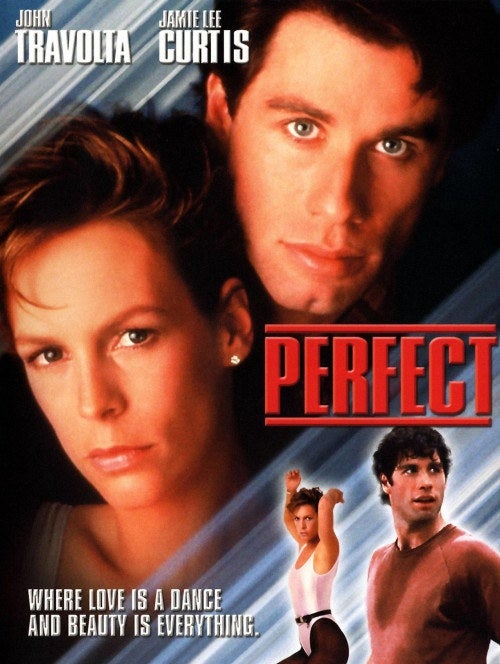 IT IS EQUAL PARTS SWEAT AND SEDUCTION.
AND BASICALLY, I HAVE A LOT OF QUESTIONS.
THIRD, WHY DOES IT FEEL INTENSELY AWKWARD? It's like I'm watching my parents up there.
Fourth, WHAT GYM IS ALLOWING THIS CLASS?? I can guarantee you the Hospital Wellness Center I joined doesn't have "Pelvic Thrusting: Advanced" scheduled in between Water Aerobics and Jazzercising.
Fifth, I know '80s leotards were cut high, but did it have to be cut THAT HIGH?! It is practically up to her armpit and it looks like it would ride up in the wrong places, especially with all the bending and snapping she's doing.
And lastly, there's like 300 people in this class and nobody feels uncomfortable with John Travolta's shorts??
In case you were interested in the plot, Travolta plays a news reporter and tries to score an interview with an aerobics instructor (Curtis) for a story on health clubs.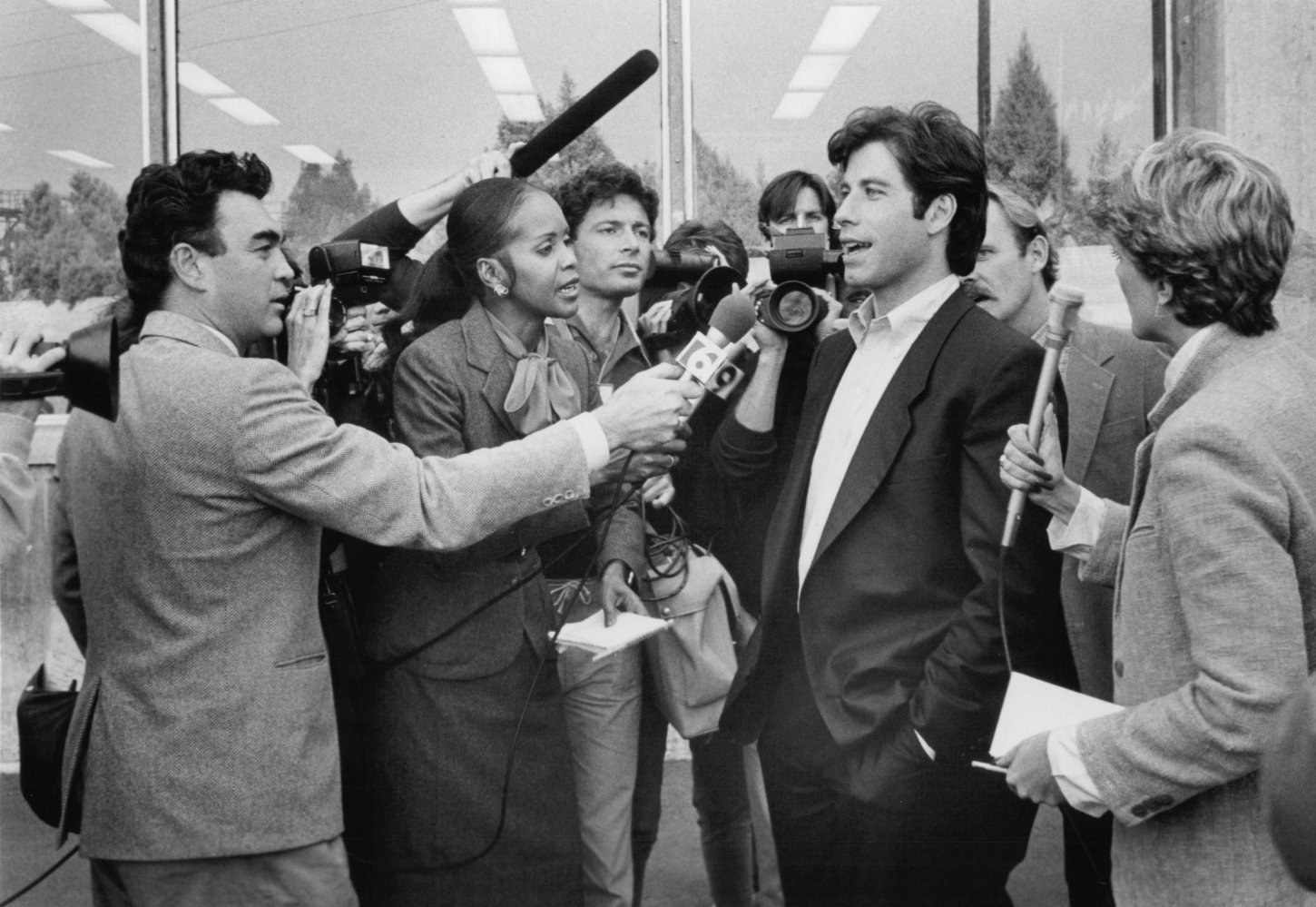 IMHO, he looks like he's trying to score a whole lot more than an interview. 😏
I hope you find all of the answers to the questions I have.
Until then, good luck getting rid of the mental image of our celebrity parents "exercising" (if you want to call it that) in all the glory that is 1985.