1.
OK, it's time to find out your cowboy name (and I'm sorry in advance if your initials are S and Z):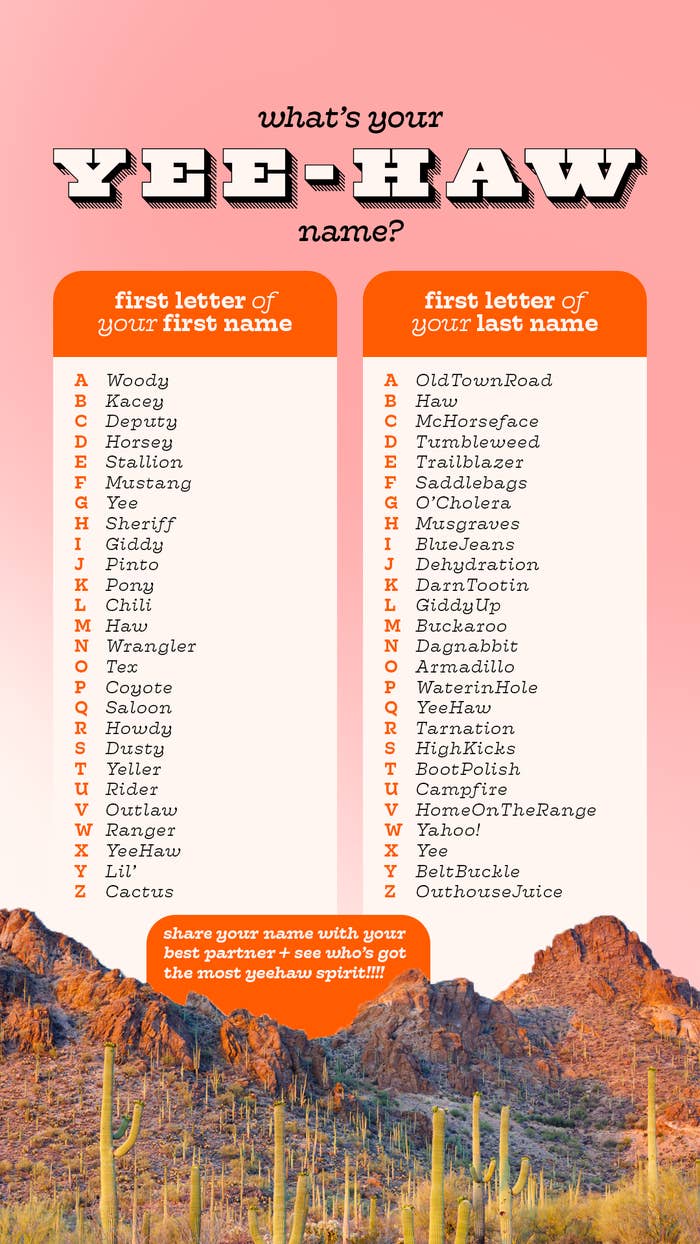 2.
Endgame wasn't complete without you. Looks like they forgot to call you because they didn't know your superhero name. What is it?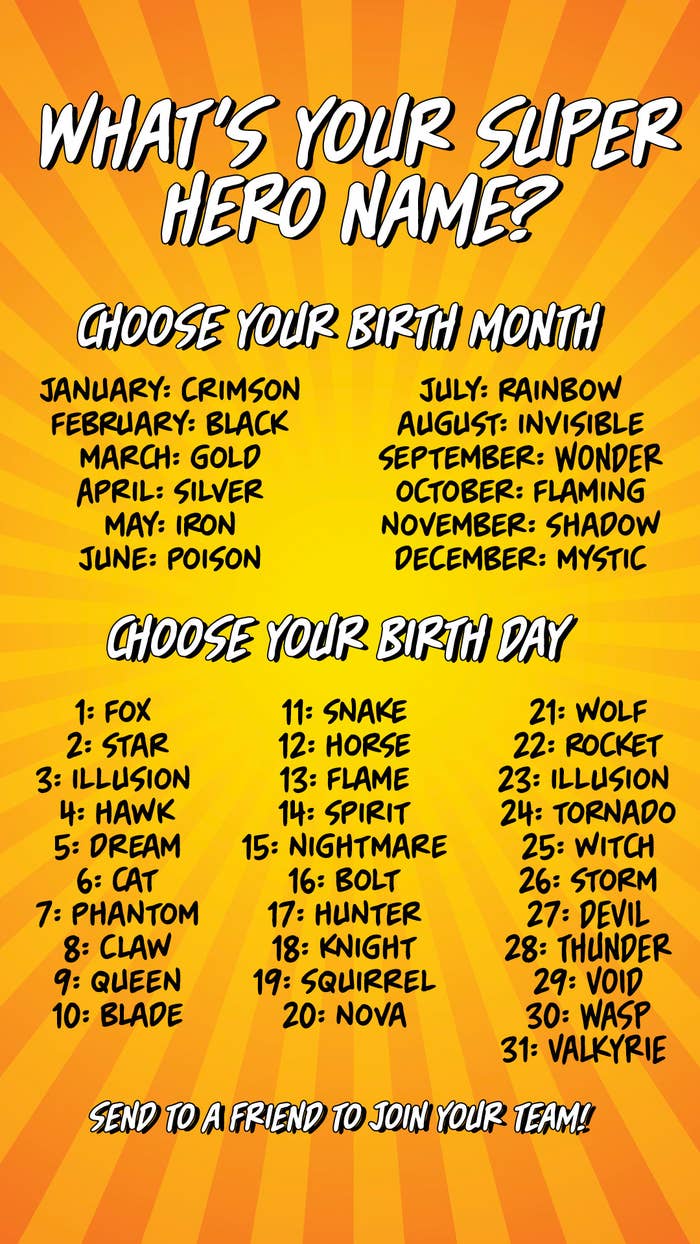 3.
If you don't change the name on your dating profile to your sensuous chocolate name, what are you even doing?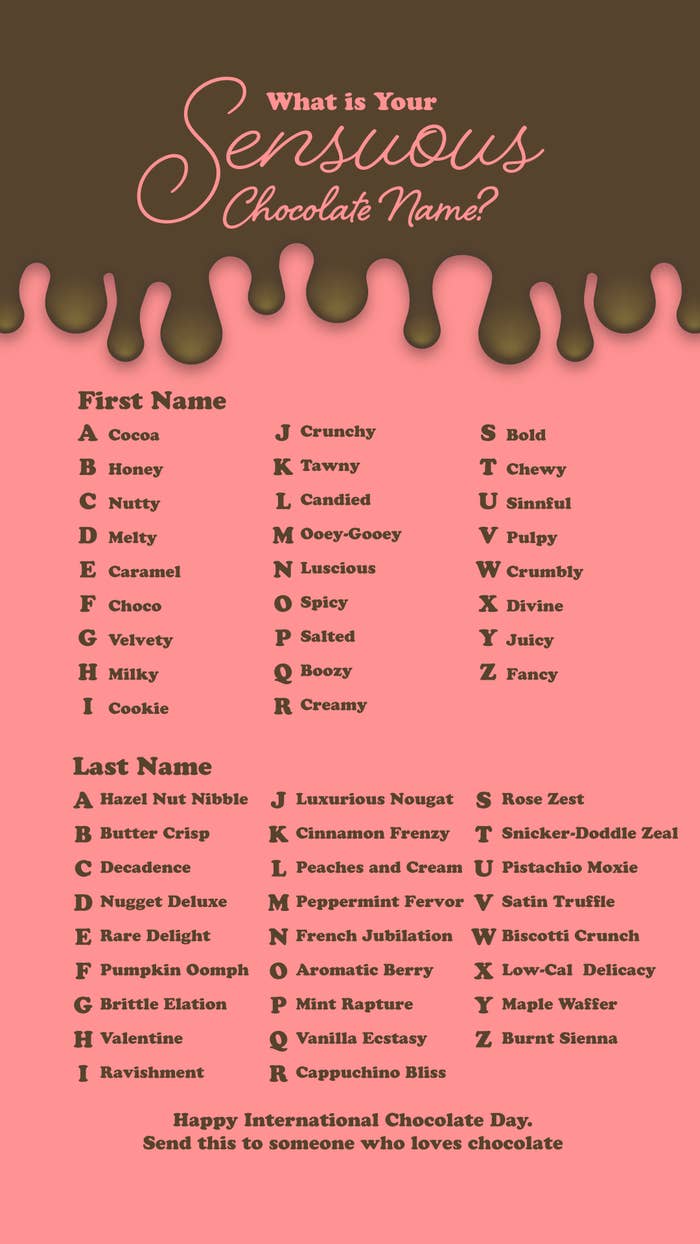 4.
Your past life name is either regal and sophisticated or just plain terrible. Ready to find out?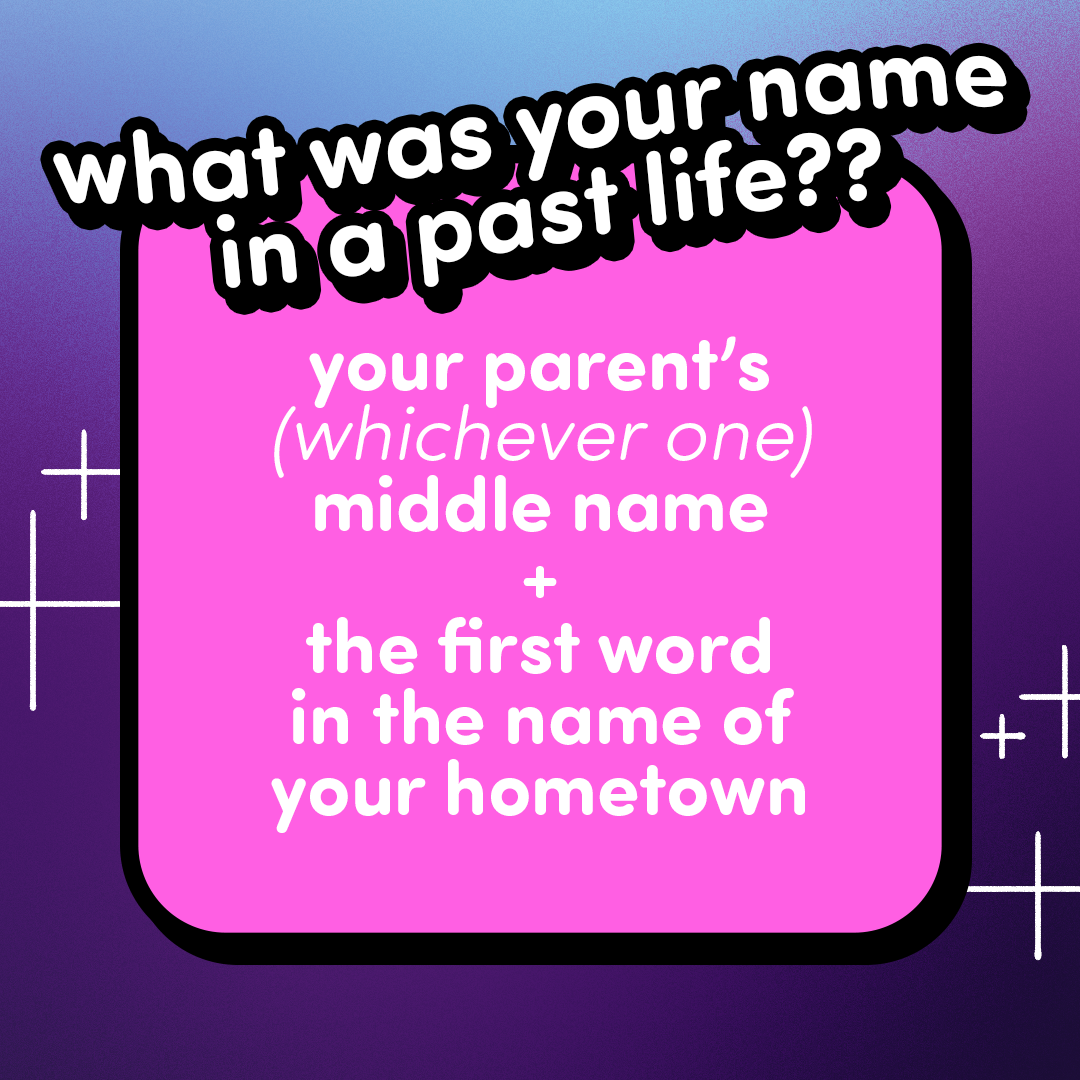 5.
I know you're curious to find out your drag name. Well, the wait is over!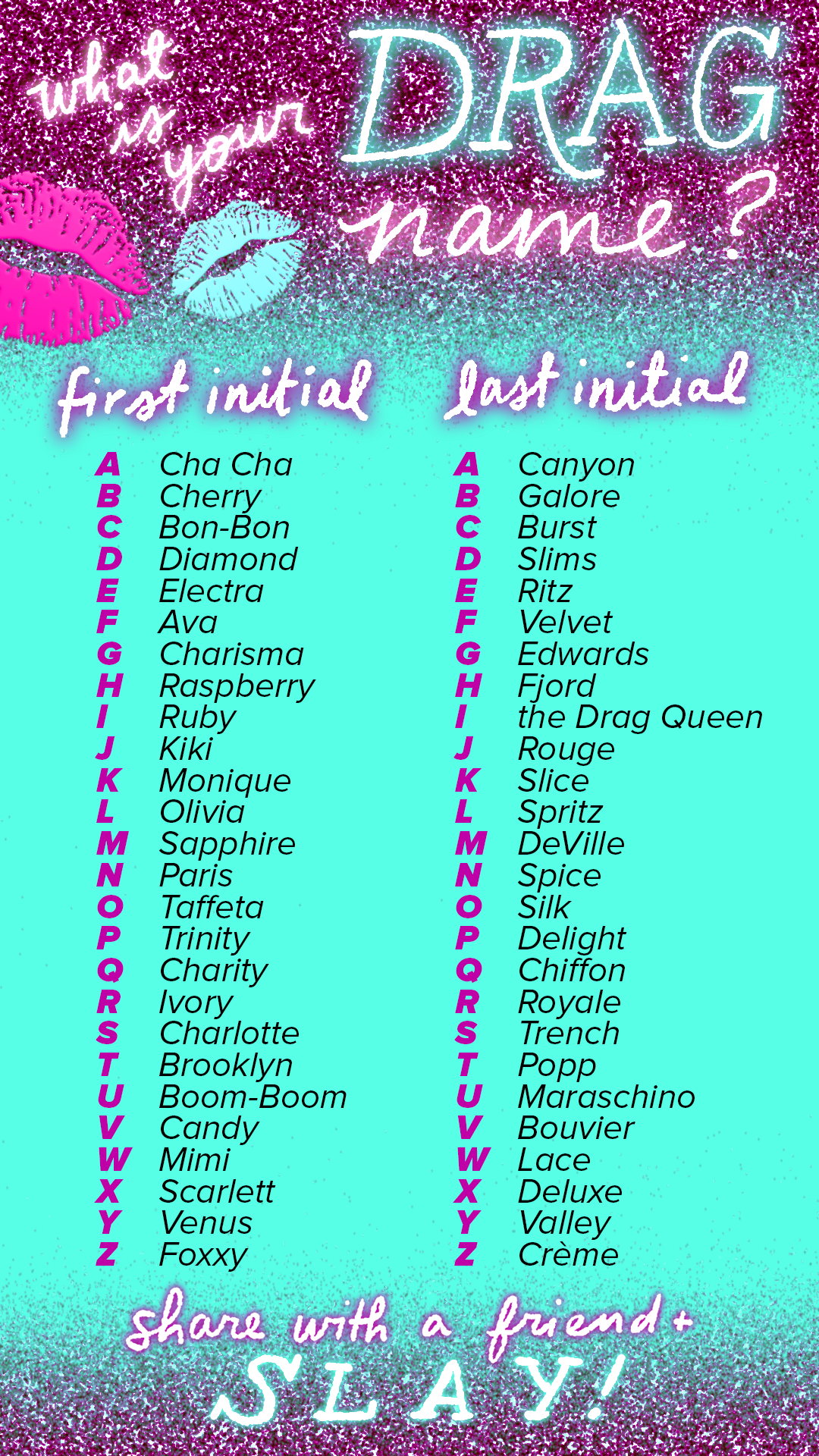 6.
You and your pals are gonna ride through town and tear it up. What do you call yourselves?
7.
Looks like you made it as a rapper on YouTube. Million of dollars! Millions of followers! Millions of fans! What do you call yourself?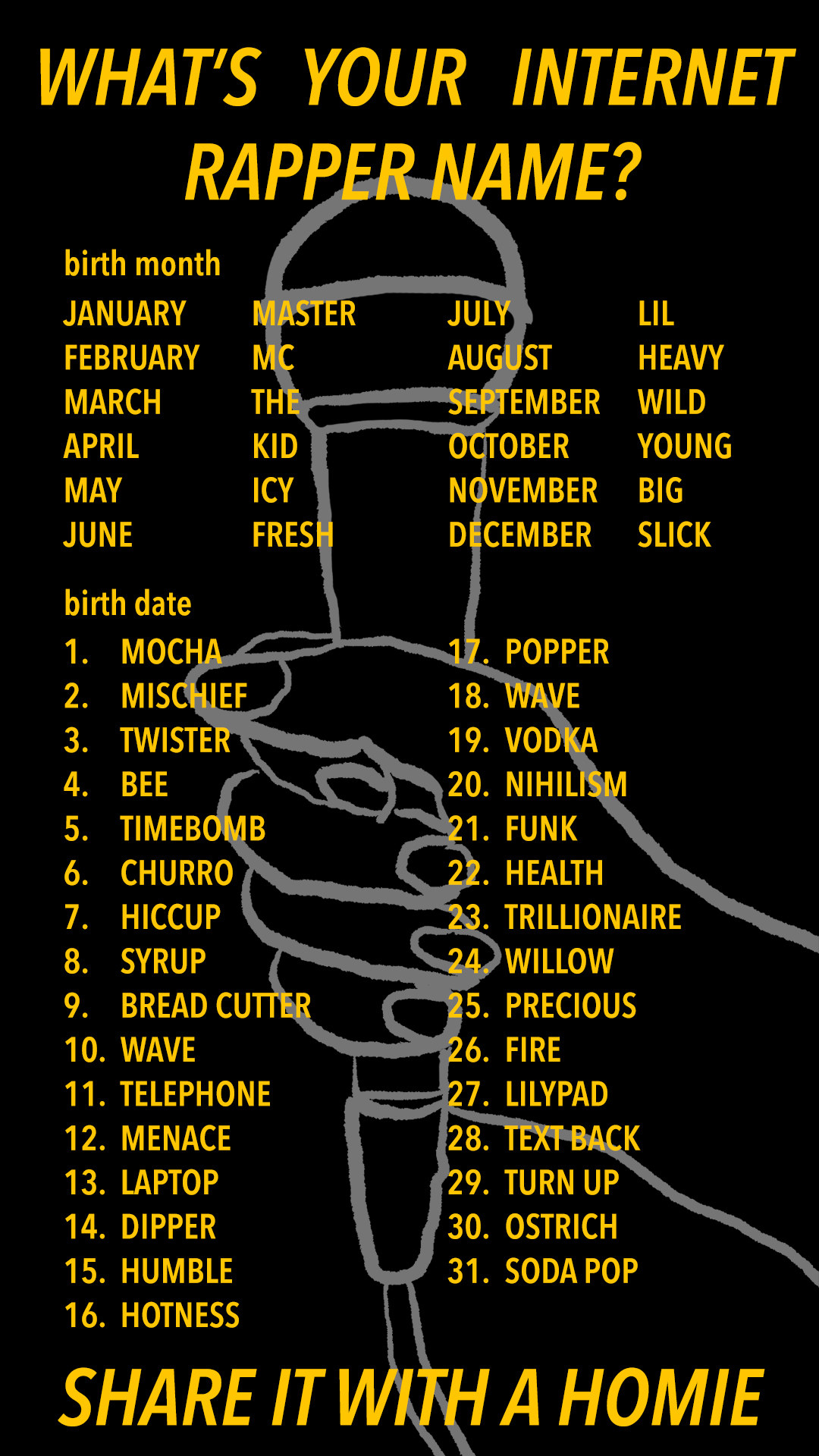 8.
Everyday is 4/20 when you use your stoner name. What do you go by?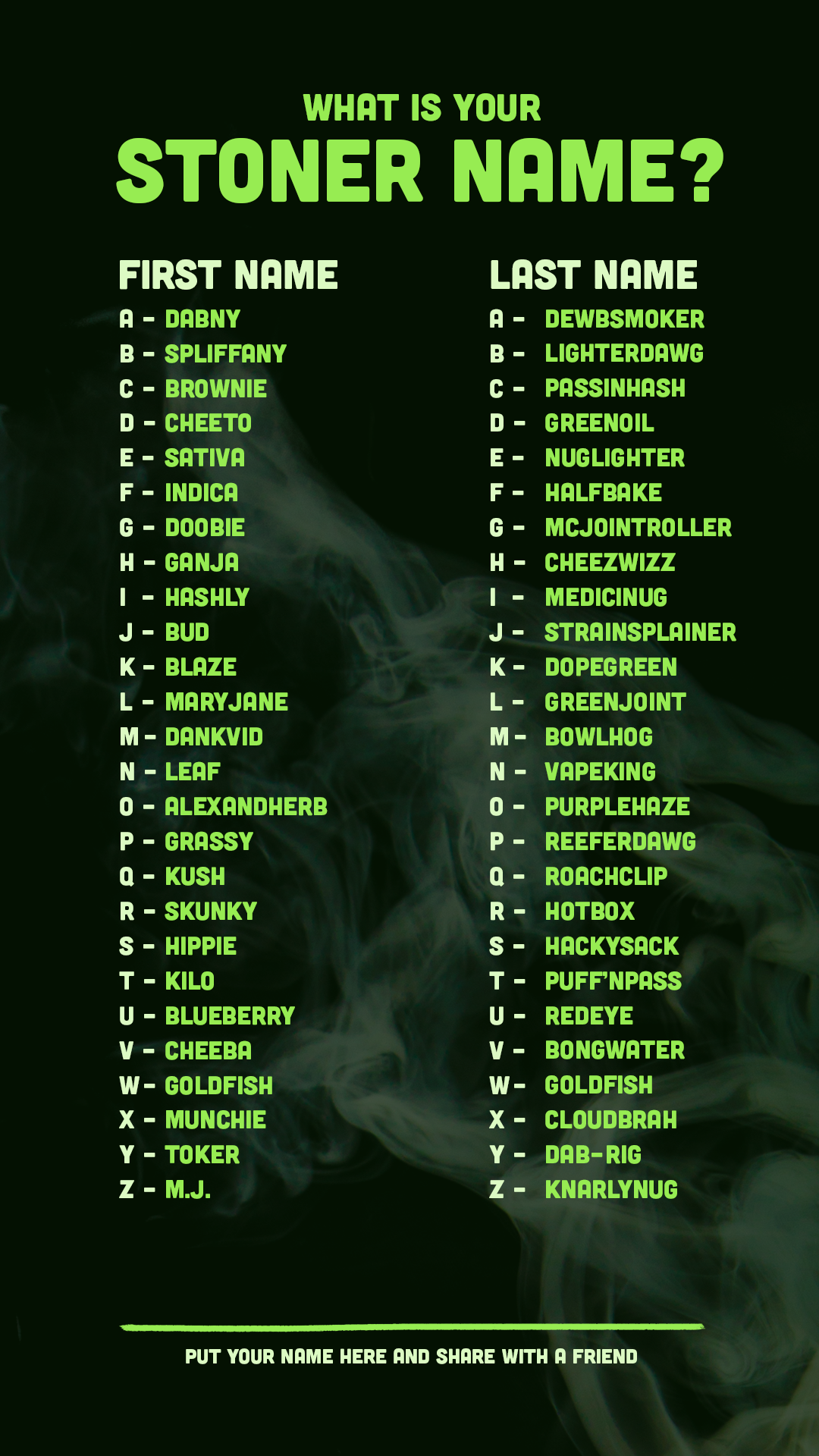 9.
If your parents were breakfast and Halloween, you'd probably have a cereal killer name. Find out what it'd be!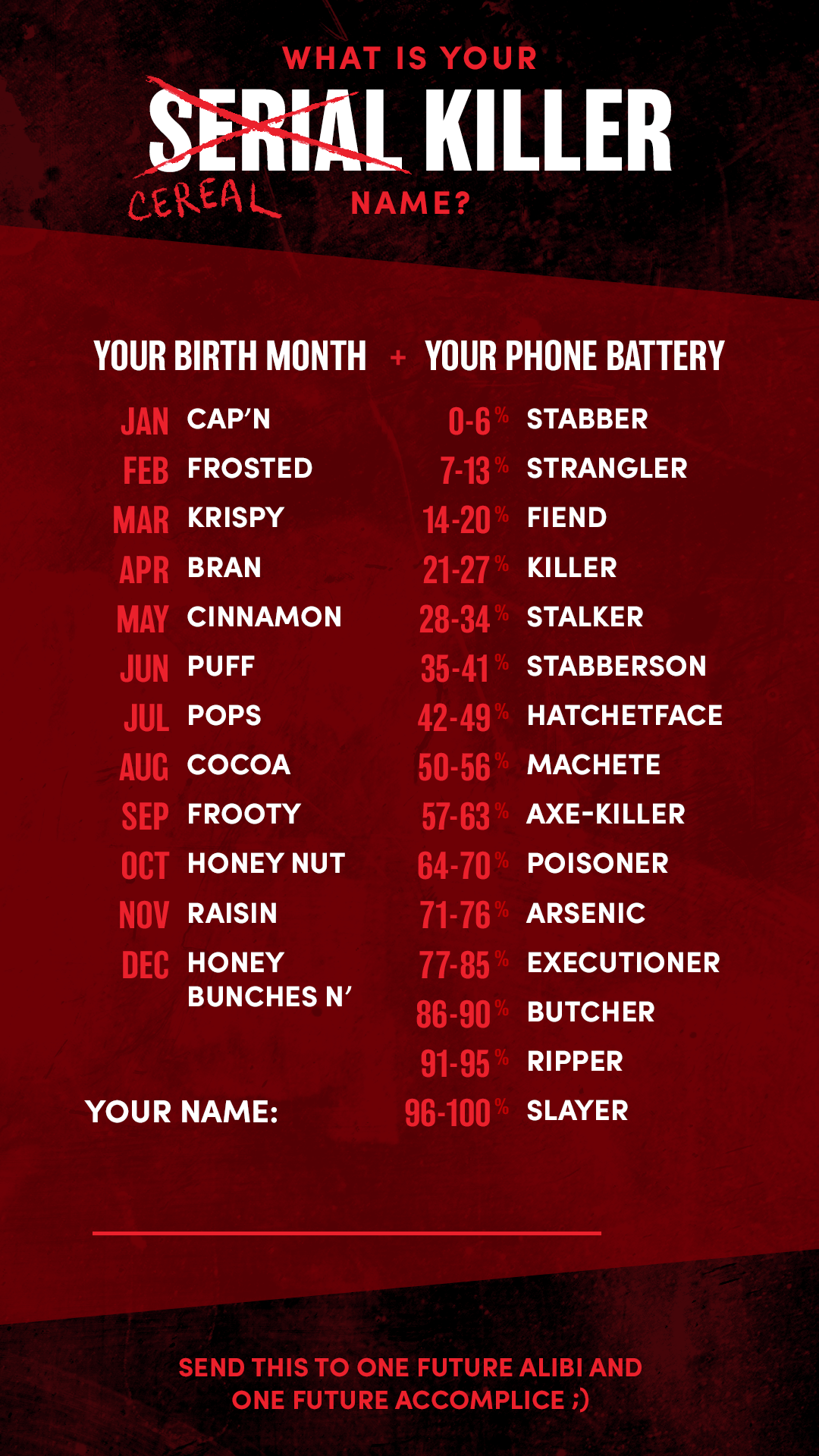 10.
Pitch, please! If you're going to make it to regionals, you're going to need a great a cappella group name. What's it going to be?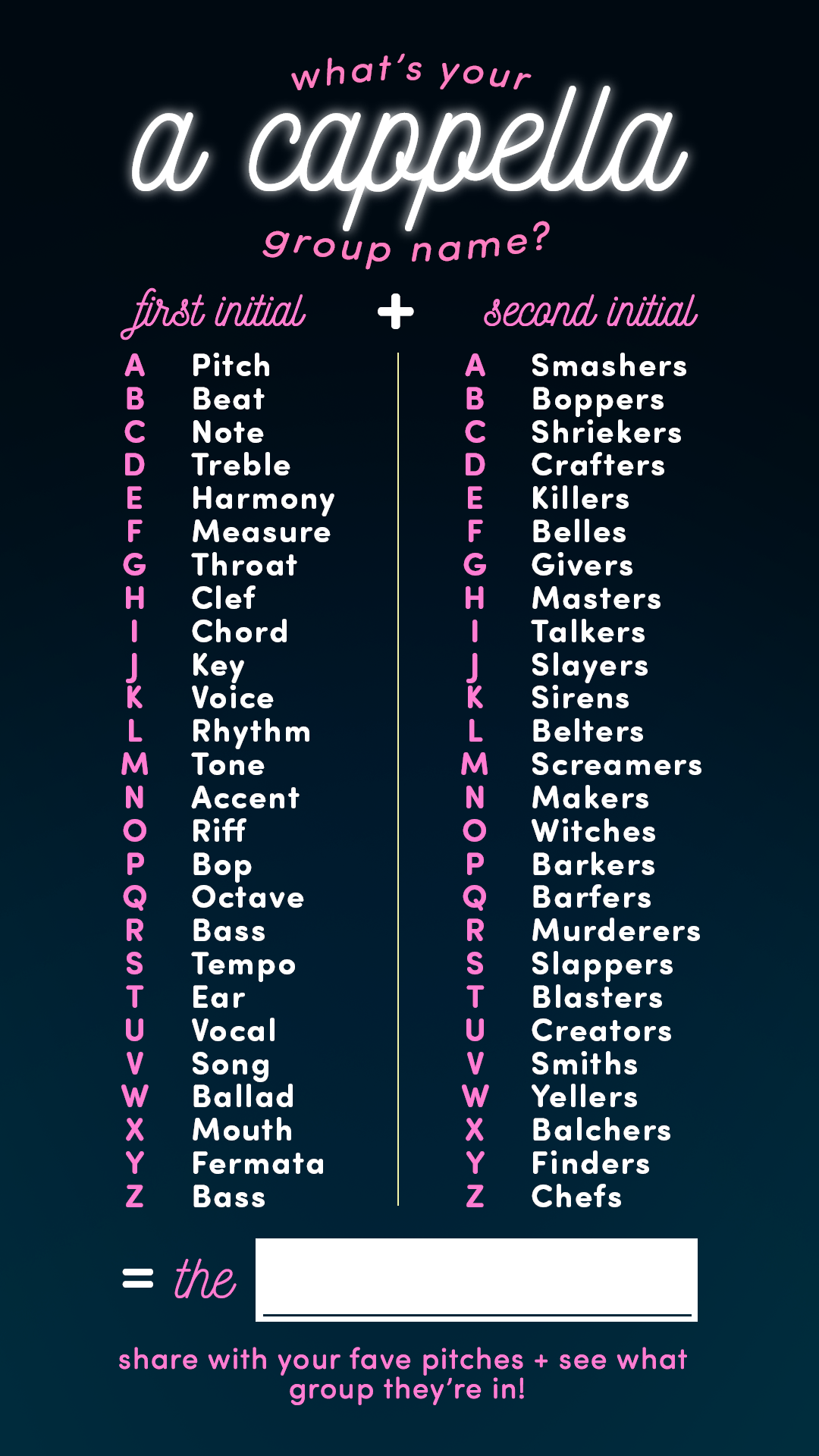 11.
Everyone's got a fancy water alter ego. What's yours?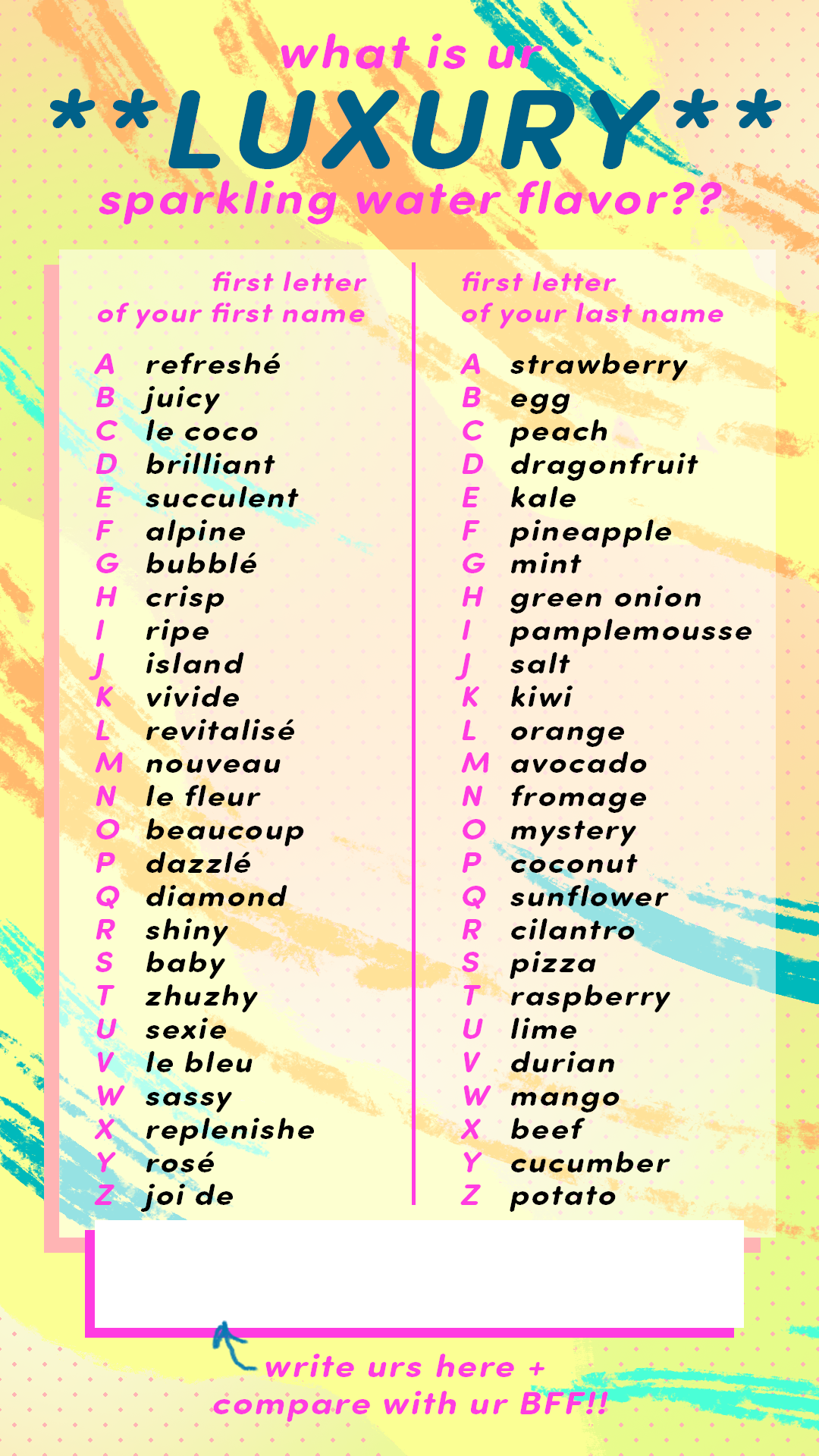 13.
Who is that shredding down the slopes? It's you, a true snowboarding pro! When your name's at the top of the leaderboard, what's it going to be?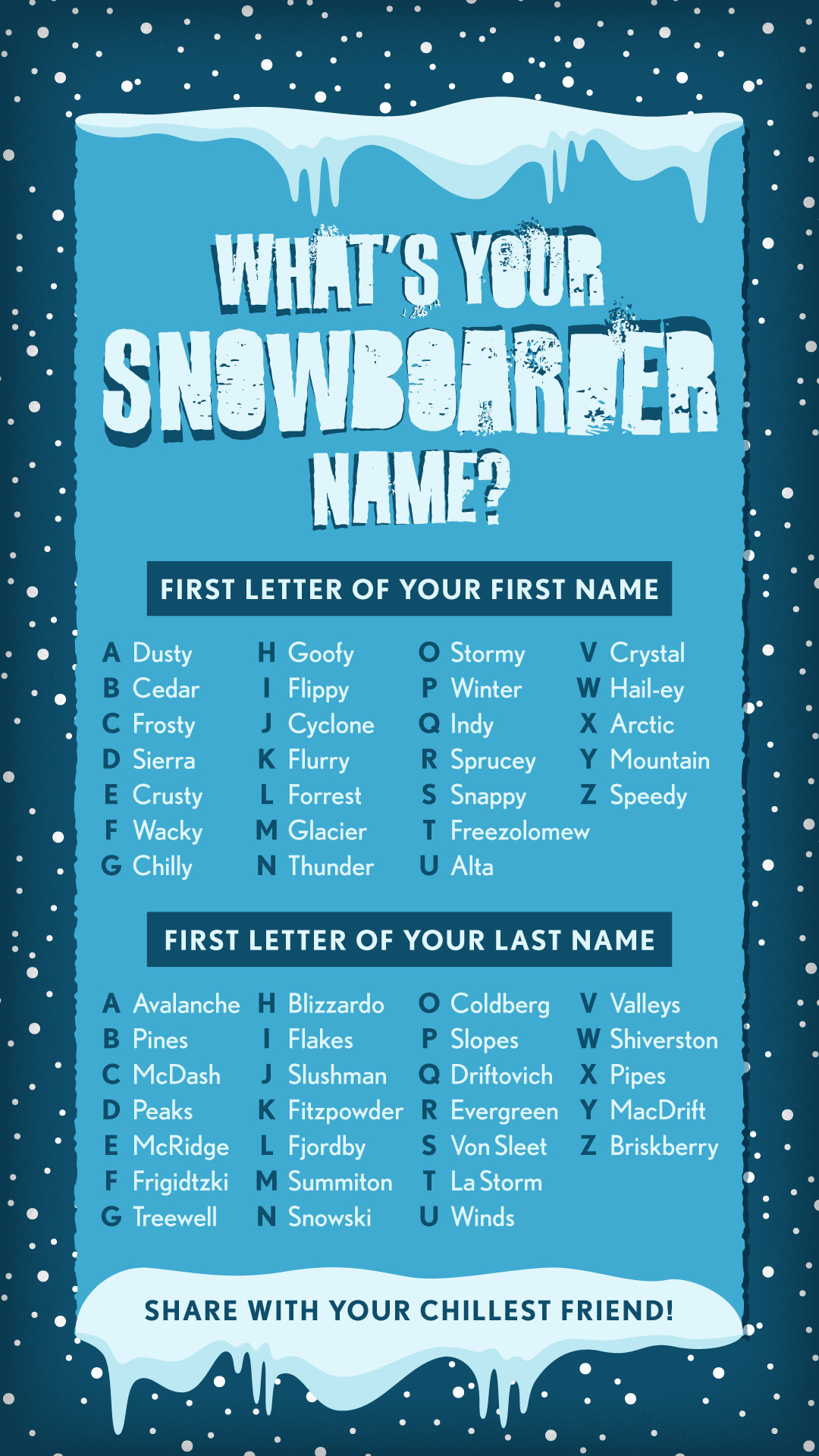 14.
Are you and your BFF ready to sell out shows? What name is going to be up there in lights?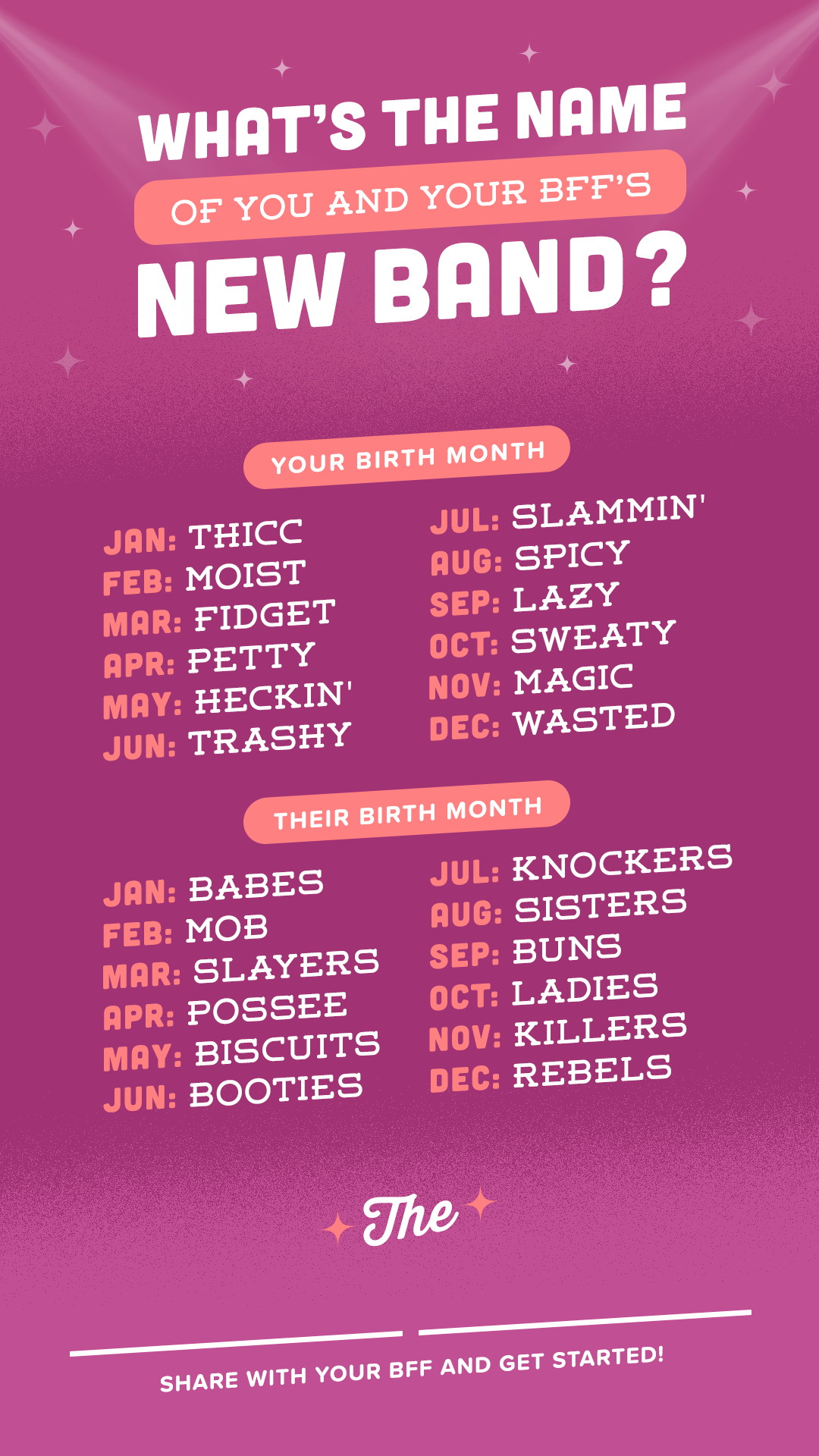 15.
The world needs a hero and it could very well be you. When you save humanity, who should we thank?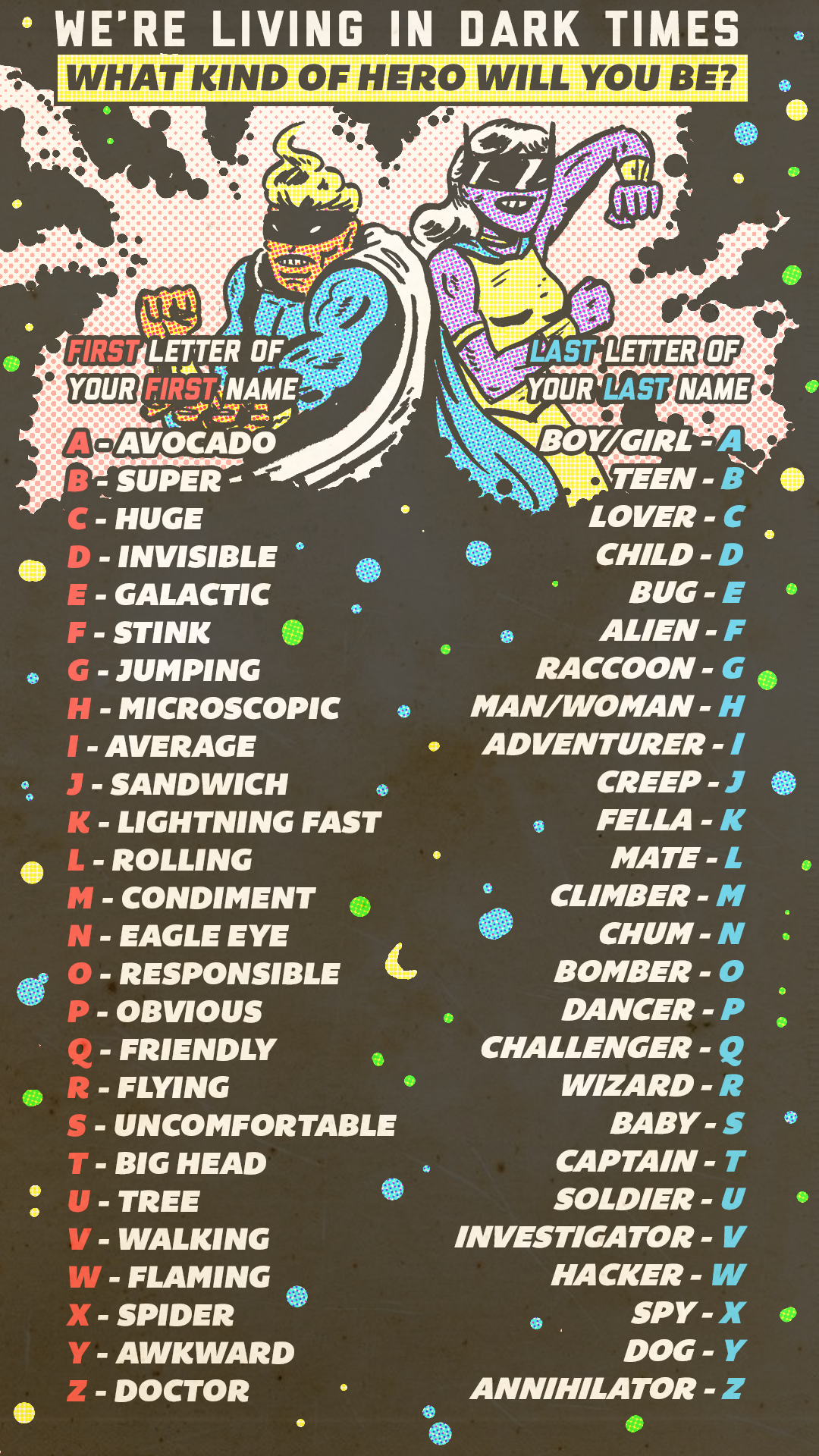 16.
Lastly, I know you're full of magic. The only way everyone else will know is if you go by your true legal fairy name, which is...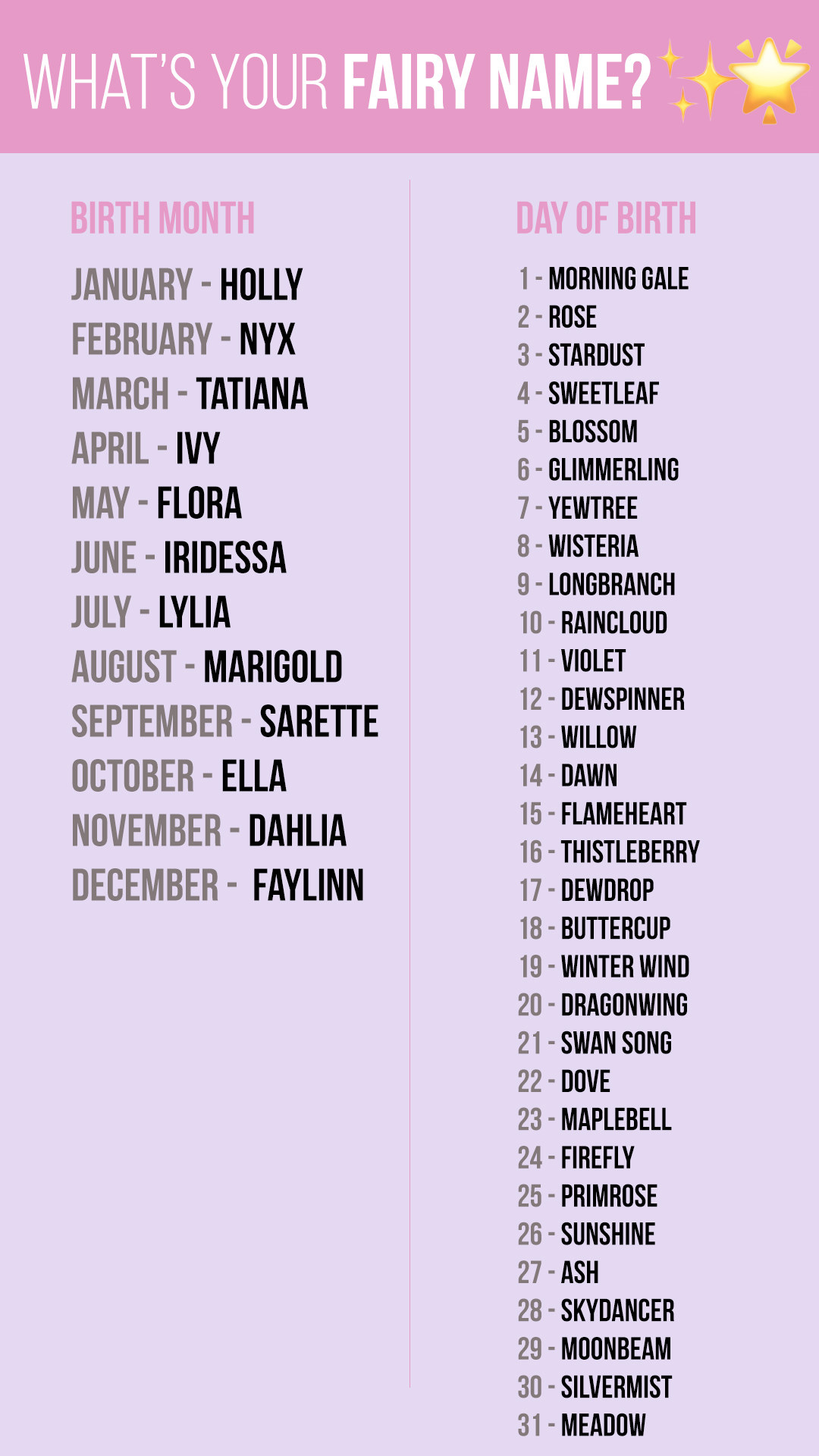 Which name of yours is the weirdest? Which is comedic gold? Tell us in the comments below!