Apparently Kate Winslet and Leonardo DiCaprio Quote "Titanic" Lines To Each Other And My Heart Will Not Go On
She never let go, Jack.
We were recently #blessed with the presence of Kate Winslet when the gorgeous and legendary actor stopped by to chat on Good Morning America.
Which led Michael Strahan, thinker of all good questions, to ask about her friendship with Leonardo DiCaprio.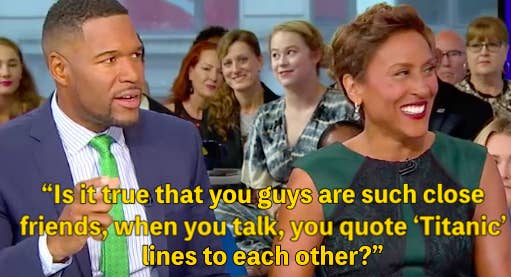 And though Kate Winslet hesitated to admit that they still quote Titanic lines to each other, yeah, they totally do that.
She then went on to talk about her friendship with DiCaprio, which has lasted OVER HALF THEIR LIVES.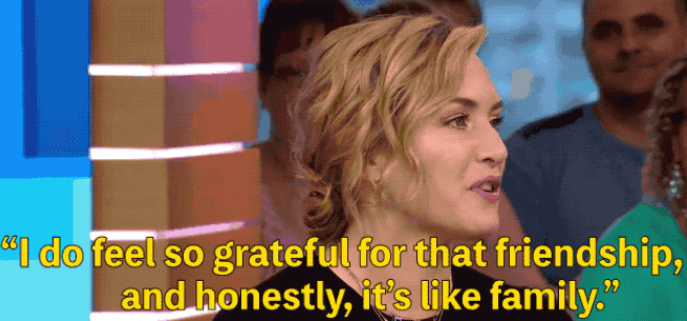 Her happiness about her friendship with him literally melts my ice cold heart.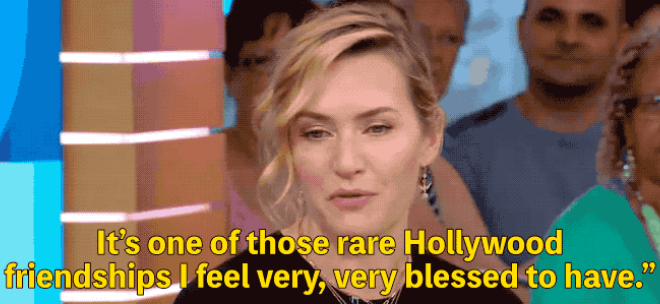 In the far distance, "My Heart Will Go On" plays softly as I gently weep.